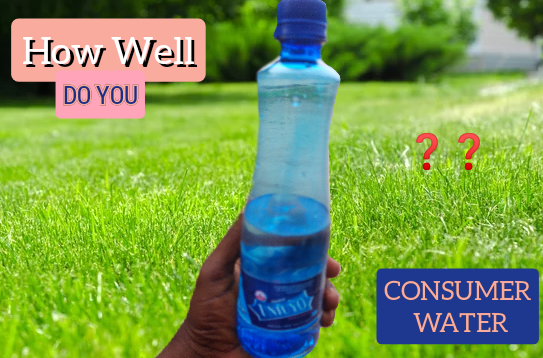 designed with polish app
Good morning dear friends. How are you you doing today. I am fine and bubbling strong. I hope this post meet you all in good condition. Today i am going to talk about water not just the benefit of drinking water but some harm of drinking in an inappropriate way can course. Please take note,all the pictures I will use here is mine and designed them using Polish app and the person in the picture is my Son. I used my phone Huawei y7.
Drinking water.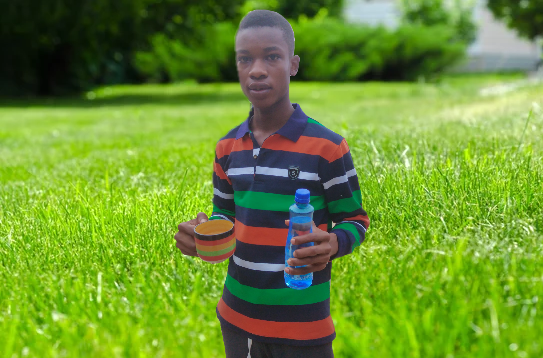 We do hear that water is life. I agree with that statement and am sure you agree with it too. Our body is made up of water, 60% to 70% of water and we drink water every day. One can stay without food for 7 days and still survive as long as he is drinking water. But it may be hard to survive or continue living after 3 days of not taking water.
This is because, the blood can not flow very well without water. The digestive system can not function very well without water. What of our brain, it is the same thing. You can now see and believe that water is everything for every living things.
How well do you consume water.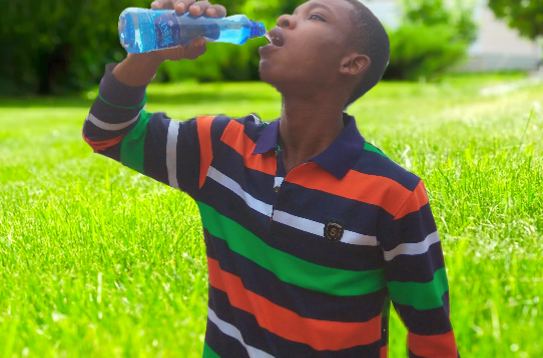 drinking water in a standing position is wrong
Millions of people drink water today in a standing position. While they are running or walking. It is not the right way to consume water. The same water that has a lot of health benefits can as well turn out to be dangerous to health. Drinking water in those positions can cause heart pain, waist pain, arthritis, and more dangerous, kidney problem.
you have experience it or see someone after drinking water start to complain of pain, in the stomach or in his heart. It may be as a result of position.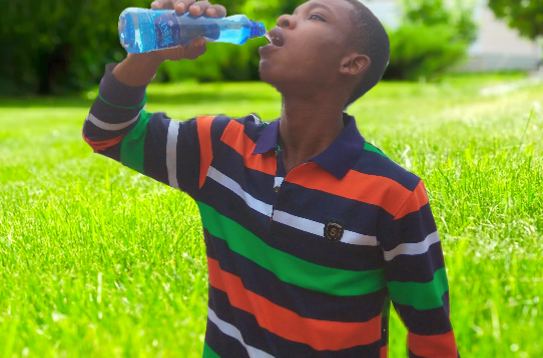 drinking water in a hurry is wrong too
Sometimes we drink water in a hurry because we are very thirsty or we want to catch up a bus. What do you think could be the cuase, when you see someone who do not have cough but as he starts drinking water, he start coughing immediately? Check the position or how they drink the water. Again it is not good to drink water when it is cold. Many remove cold water from the fridge and drink immediately ❌.
Research showed that our digestive system do not like cold things. The worst is for those who drink and eat at the same time. Let me be honest with you. If you are drinking cold water when you are eating, you are telling your digestive system, sir do not digest this food. Many have sufferd constipation, indigestion as result of this. Body metabolism finds it difficult to absorb nutrients from the food.
Best ways to drink water.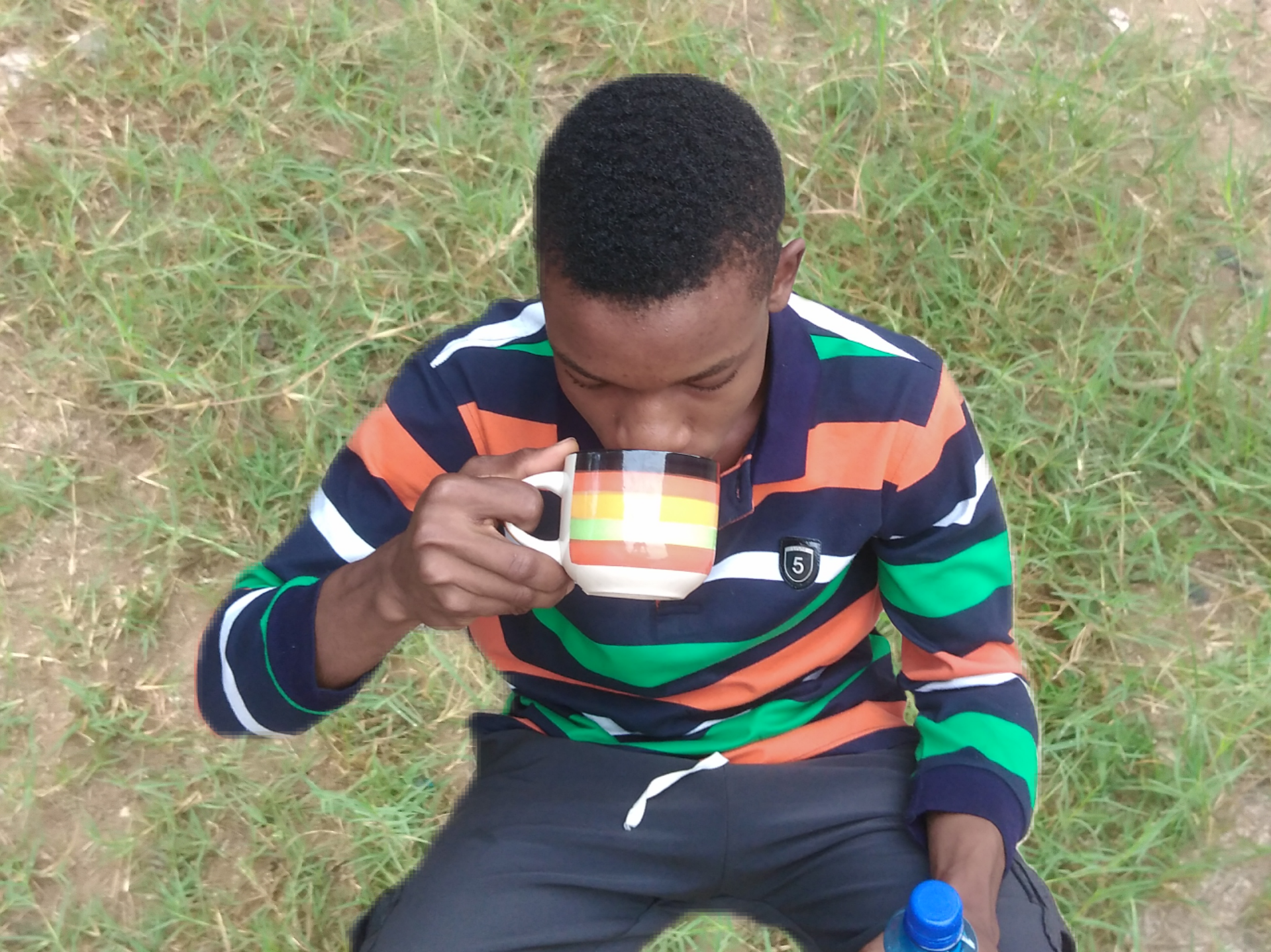 sit down while drinking water
When you sit down, all your organs will relax, it is one of the best way to consume water. Can you drink in a hurry now? No, you drink small, small so that the water will mix with saliva. Saliva helps in digestion. It is also good to drink water very early in the morning. Immediately you wake up. Do not brush your teeth before drinking the water. Research has it that, early morning saliva is very good for digestion.
If you make the water warm water , better, let it not be fridged water. Many do add lemon or green tee. That is good too. If you can drink 2 glasses better, if not, drink as you can. Another good and difficult one is wether to drink water before meal or after meal. Any one is good but, 30-45 minutes before food or 30-45 minutes after food. If you are able to do this, your digestive system will not find it difficult to digest food.
It is also good to keep your drinking water in a jug where your hand will reach not in the fridge.
Why i found this topic interesting.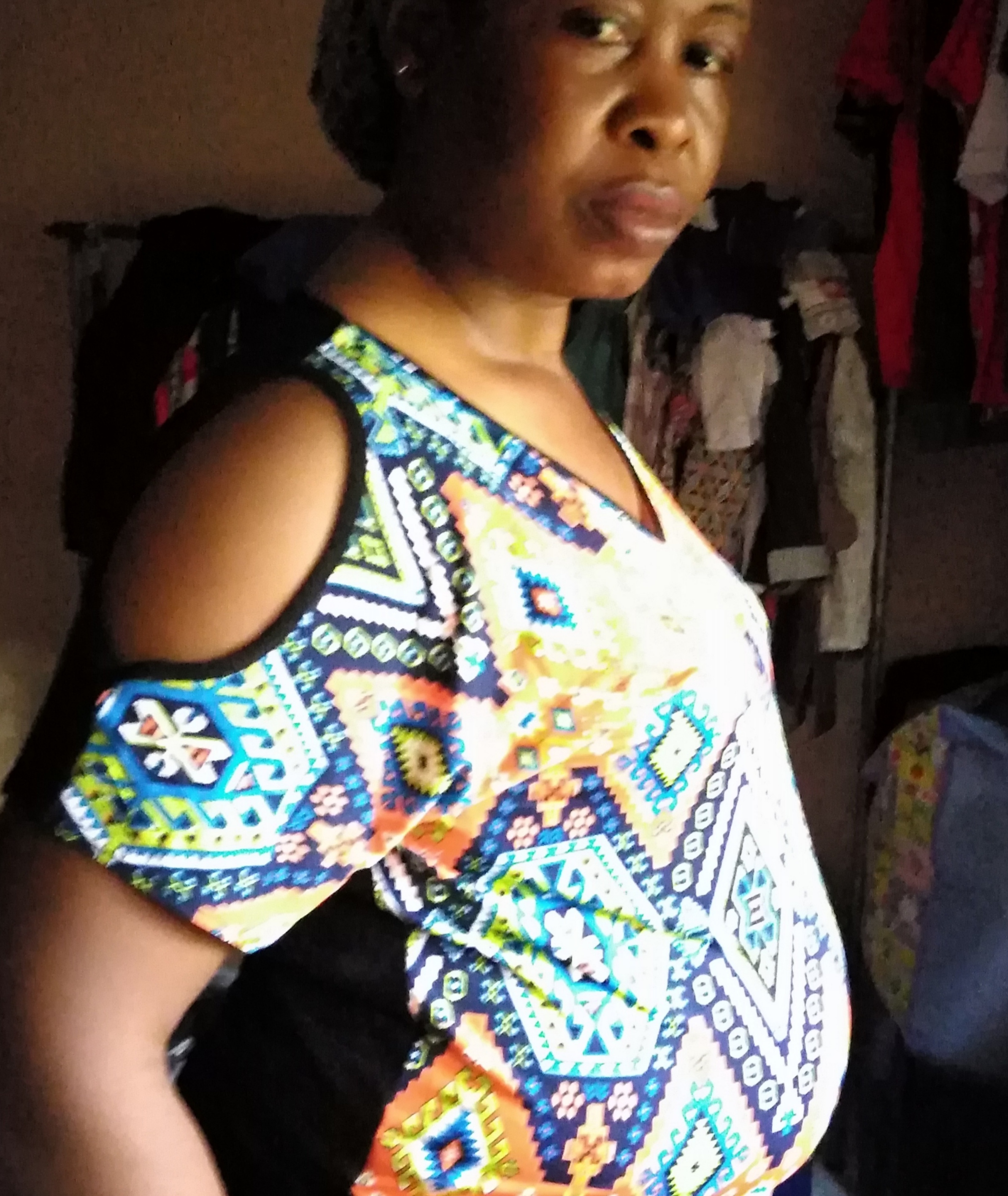 This is me @ijeady
Was i pregnant here? Lol, not at all. There was a time I had stomach problem which affected my digestive system. When I did test, the doctor said, madam Uzomah, your digestive system has been affected. Some of the food you ate have not digested. Back then, i find it difficult to drink even water because my tummy is filled already, hmmmm. I came back and seriously research about what to do to get my digestive system back.
All that i explained earlier was some of the steps i took. I took a walk after eating. I drank water after one hour of eating. I drank water very early in the morning, i ate pineapple or water melon after meal. I made cucumber my best friend. I changed my drinking habit and today I am feeling better.
Any day i miss it, my stomach will tell me immediately that i didn't drink well. I shared this information base on my personal experience. And i know you will find it interesting to prevent digestive problem, kidney failure, heart attack and many more by consuming water the best way.
Conclusion
Drinking water has a lot of health benefits. But drinking water in a wrong way can be very dangerous to our health. Drink water regularly and in a good way and enjoy good health.
I appreciate you all, thanks till i come back with another interesting one.