The G-Man Bank of Neoxian: 2020-11-01
The Bank of Neoxian shall loan the sum of 750,000 DEC to @cryptkeeper17. He promises to repay 825,000 DEC in three months time.
@cryptkeeper17 provides the following Splinterlands cards as collateral:
1- Giant Roc Alpha Gold 31 bcx $165
1 Gold Dragon Beta Gold 2 bcx $194
1 Gold Hobgoblin Gold 38 bcx $77
Gold Screeching Vulture 500 bcx $390
These cards shall be returned when the loan is complete.
Please sign below...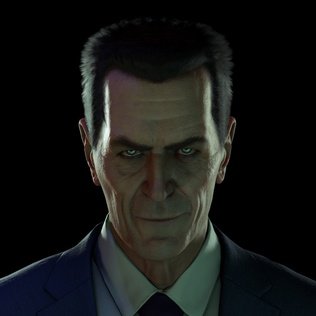 (pic of G-Man from the Half Life series)
Posted via neoxian.city | The City of Neoxian