Today's Top HIVE Posts as selected by the Archon Community:
Each day votes from members of our Archon Community are tracked and a top 10 list is kept by GP (Governance Power). This includes any post across HIVE, not just Archon posts. If a post stays on this list longer than 1 day, it is because Archon users keep voting on that post! Basically it's a top 10 current posts as selected by our community!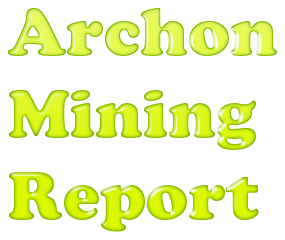 Today's mined rewards:
Archon Users Top 50 By GP


GP = (((staked ARCHON / total staked archon) / 2) * 100) + (((ARCHONM Bal / Total active ARCHONM) / 2) *100)
GP will soon start playing an important role on Archon. As the governance system grows, a users GP will represent their power to shape it. The first use (a small use but a use) is using your GP to effect the top ten posts above.



Archon Miners are still in testing phase!
Every hour 20 miners are selected to receive an Archon reward, and 1 miner is selected to receive a HIVE reward.
Archon rewards come 50% staked.
MinerBot: 0.12
Ver. 0.12 (Aug. 8th, 2020) notes: Changed hive rounds detailed in proposal here..