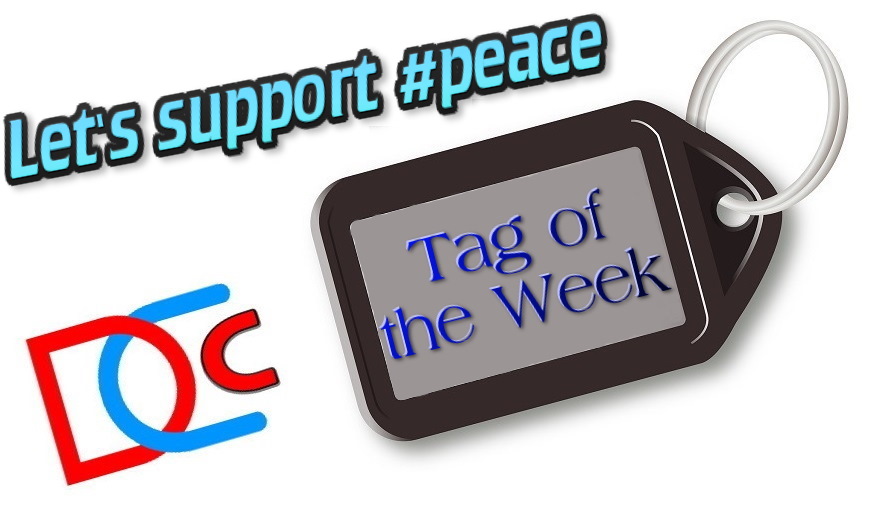 This contest is one of the best run by @dcooperation community ! It supports tags in hive blockchain !
We supported the following tags :
Community, blockchain, hive, governance, motivation, inspiration, love, life, freedom, truth and hope.
Let's support this week the tag : #peace
---
Write a post about peace. What do you think about it ? How can you define it ? Why we need peace ? What we should do to have more peace on earth ? How and why to be peaceful ? ... etc.
At the same time :
All you have to do is to find the best content related to the tag and share it in a post, respecting the following rules :
Add a clickable title of the promoted post.
Quote the part you like the most.
Tag the author of the content.
Use the tag #dcc to be found.
Create the post in DCooperation hive community
Use the #peace tag.
Don't promote other entries of the contest, but find a post to promote in #peace.
Do your best to promote newer posts, so we will be able to upvote them.
Usually new posts are good, especially those you think need some attention here : https://hive.blog/created/peace

---
The best curators of the tag will get :
1 place, 10 DCC.
2 place, 8 DCC.
3 place, 6 DCC.
4 place, 4 DCC.
5 place, 2 DCC.
As well, we have active curators holding the token, and they may reward you with more tokens, plus you may get good upvotes from them, including me who upvote with more than 36k hive power, from both accounts @dcooperation and @clixmoney. As well, we have now a nice curation trail thanks to @starstrings01. You may follow it here if you want : DCooperation Curation Trail.
If you want to add more rewards for this contest, please let me know in the comments !

The winners who supported ''hope'' are :
---
---
As well, I decided to reward promoted authors, so I'll send them the half of what the winners get. That means : 5 DCC to @olawalium, 4 DCC for @mbdonzella, 3 DCC to @selfhelp4trolls, 2 DCC to @justice007.
Those who will be promoted by the same entry will get the reward only once. I mean @justice007 in this case.
I'm glad to see so many great posts promoted. And the more people will join us, the more rewards will be distributed.
---

Thanks to everyone who participated. It seems that the tag is also beloved by so many. ☺
I also want to mention and reward with 1 DCC, the following entries to the tag :
---
The promoted posts by the winners will be also upvoted by me and @dcooperation !
---
So, you can always promote someone in #dcc, and I'll check their content and support !
Let's make this initiative improve the curation on the blockchain !
---
---