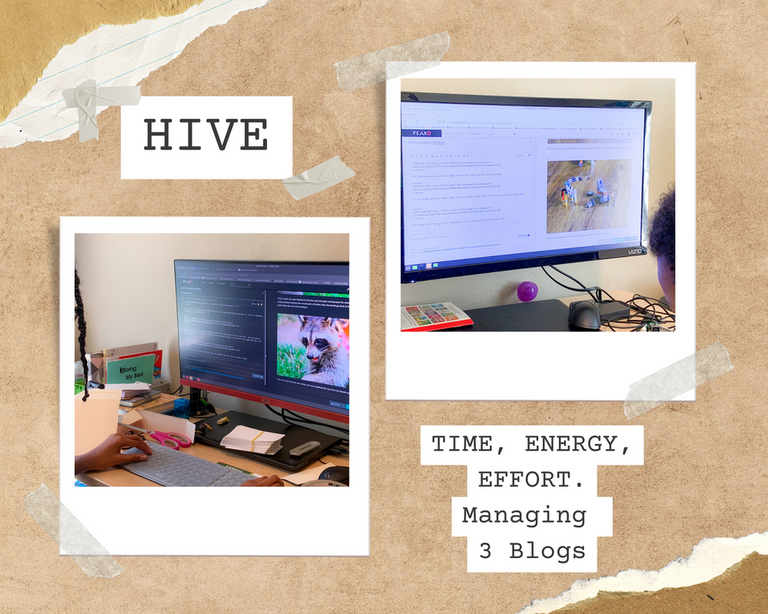 It takes all three to be able to do it.
I'm very excited about having my kids join me here but it does take some extra effort and energy on my part.
I consider myself an overseer or manager of their accounts. They don't post or even get on Hive without me being present.
I must say that they make it easy on me though. It was a breeze for them typing and publishing their second post. Kids these days catch on to things so quickly and it just blows my mind.
When their computers were up and ready they knew exactly what to do. I may have reminded them of a few things but I didn't have to sit with them the entire time they were putting their posts together. This round I barely had to suggest a writing direction or idea, they knew exactly where they wanted to go with their writings.
Aww my little bloggers. 🤭🤗🥹
I am really enjoying seeing @legomaster's storytelling gift come to life. As someone put it yesterday he is quite the commentator. 😊
Seeing @duel-master's love for nature and the wild has been an exciting adventure to watch unfold. What's funny is even though I'm a little more scared of things in nature nowadays I still love capturing them. My daughter does too which is why I wanted her to be the one to share about the raccoon. ☺️
I know as they get older, more comfortable and familiar with Hive I will be able to sit in the background even more. Since they are only blogging once a month to start off it's not really that demanding anyway.
I do feel a sense of urgency when they are asking me
Hey mom are the pictures done? Can we post now? 😆


We just finished shooting a Sweet 16 birthday party (can't wait to share those with you) so in the midst of me getting those edited I had to prepare their photos too. This will also be less of a demand when they are able to do it on their own.
Oh yea, I have to find the time to teach them that too. 🤪😅
Since they have completed their Summer studies they were able to work on their posts while I helped my middle son with his schoolwork. I sit in our schoolroom with both computers in view while I take sips from my trusted tumbler…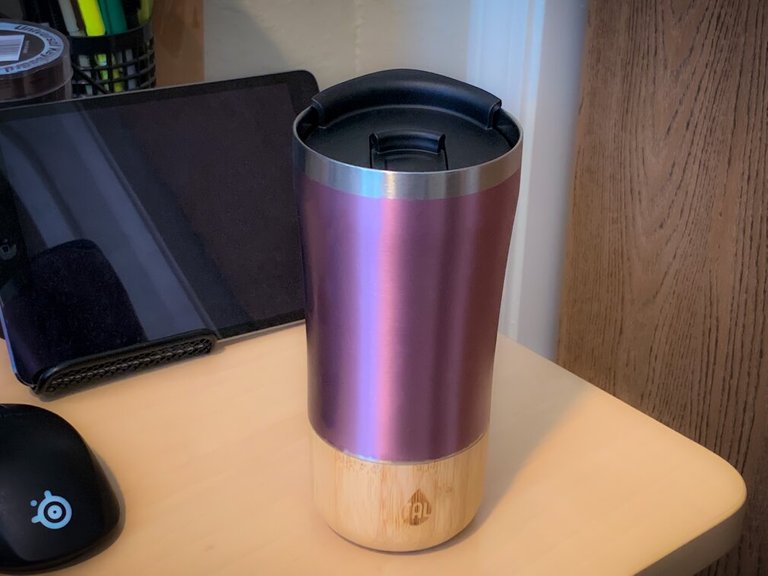 "I coυldɴ'т do тнιѕ wιтнoυт yoυ coғғee." 😂
We really have quite a bit going on right now but I have always pushed to make sure I publish at least twice a week, now my kids once a month (of course that includes all the preparation work) and keep up the best I can with other duties I have here.
I'll be sharing soon about a needed break I plan on taking as it's always good to take a step away to come back refreshed.
In the meantime I'll continue teaching my kids about engagement, support, helping them brush up on their writing skills and assisting them with their fun on Hive. It's so cute seeing how tickled they get when they hit that Publish button. You can see the confidence in their writing growing and growing with each push. 😁
I am truly grateful they have this outlet to exercise their abilities and imaginations. It's worth all the time and effort I give to help make lasting memories they can cherish forever.


The humbled life of a wife, mom, teacher, photographer, needle artists, homemaker and blogger.
As always, thanks so much for your time and attention ~ 🌺