I am not an architect, but when traveling around cities I always admire the architecture. I especially like to be in the old part of the city. Despite the alterations, the spirit of the times is always present in the old town. To get a better feel for it, I processed the photos in monochrome. I do not want colors to distract from the contemplation of shapes and textures.
And today we will begin our acquaintance with the architecture of the old part of Vyborg. One of the most famous buildings in Vyborg is the Round Tower. A stone artillery tower of the rondel type, one of the two surviving battle towers of the medieval Vyborg fortress. If you remove the "Restaurant" sign from the facade and at the same time clear the area of cars ... well, you understand.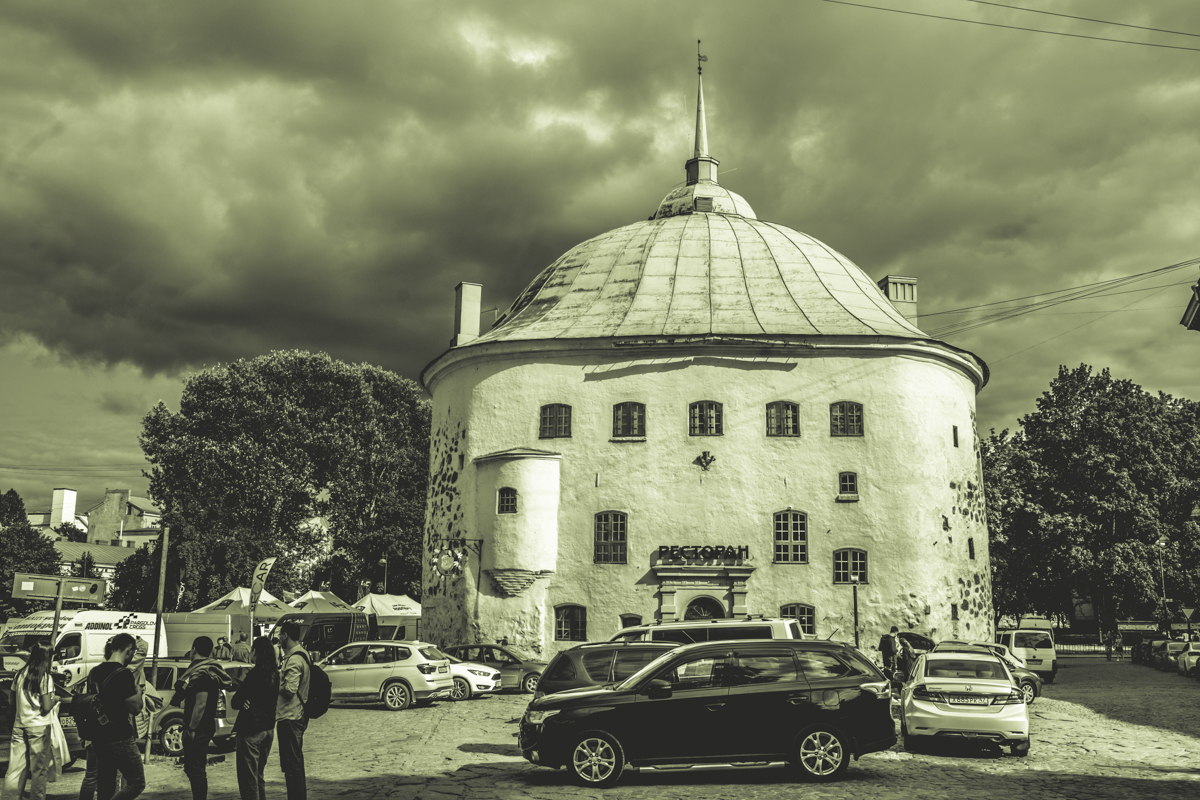 Я не архитектор, но путешествуя по городам всегда любуюсь из архитектурой. Особенно мне нравится бывать в старой части города. Несмотря на переделки в старом городе всегда присутствует дух времени. Чтобы лучше его почувствовать, я обработал фотографии в монохромном режиме. Не хочу, чтобы цвета отвлекали от созерцания форм и текстур.
И сегодня мы начнём знакомство с архитектурой старой части Выборга. Одно из самых известных строений Выборга - Круглая башня. Каменная артиллерийская башня рондельного типа, одна из двух сохранившихся боевых башен средневековой Выборгской крепости. Если убрать с фасада надпись "Ресторан" и заодно очистить площадь от машин... ну, вы понимаете.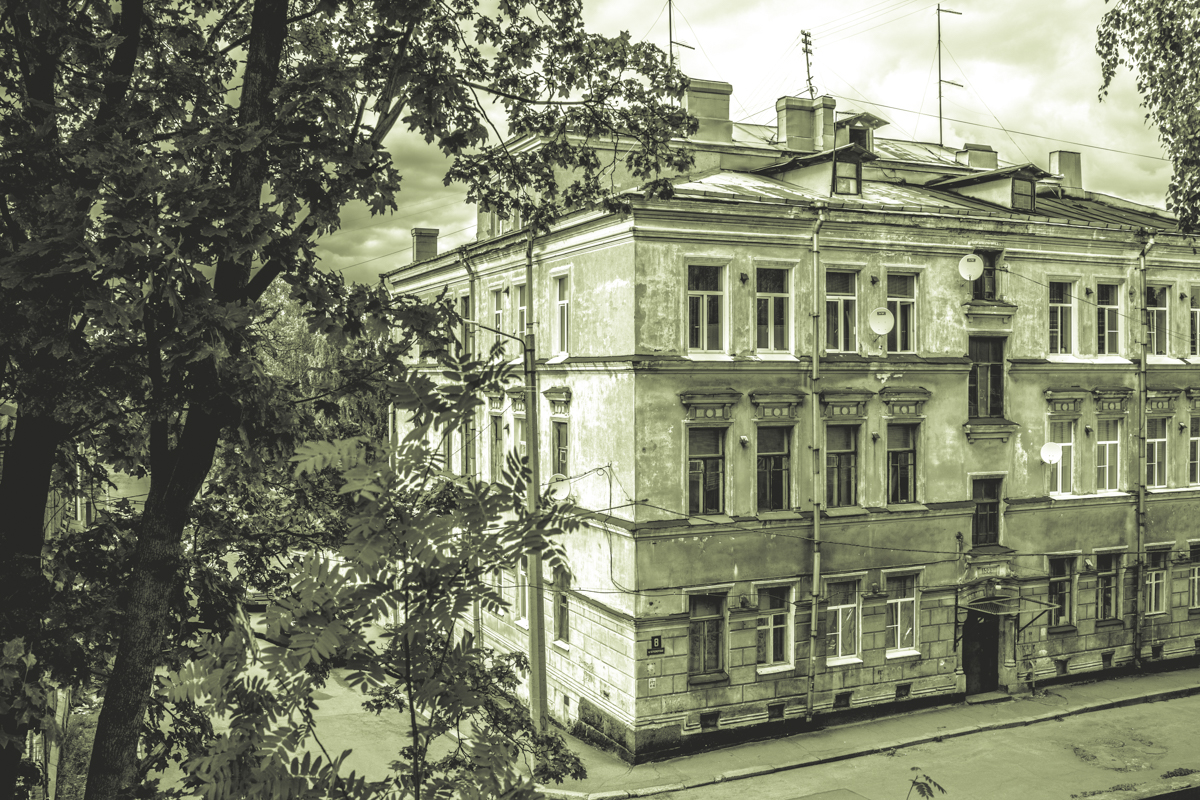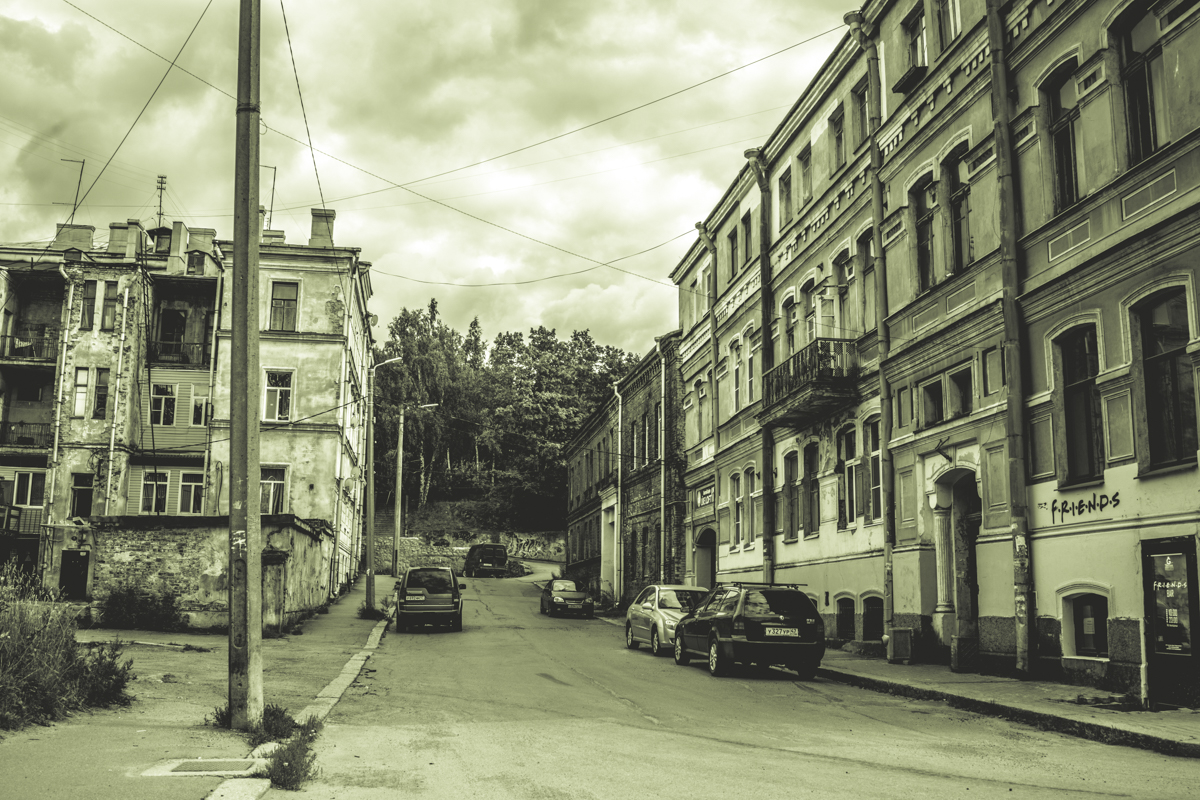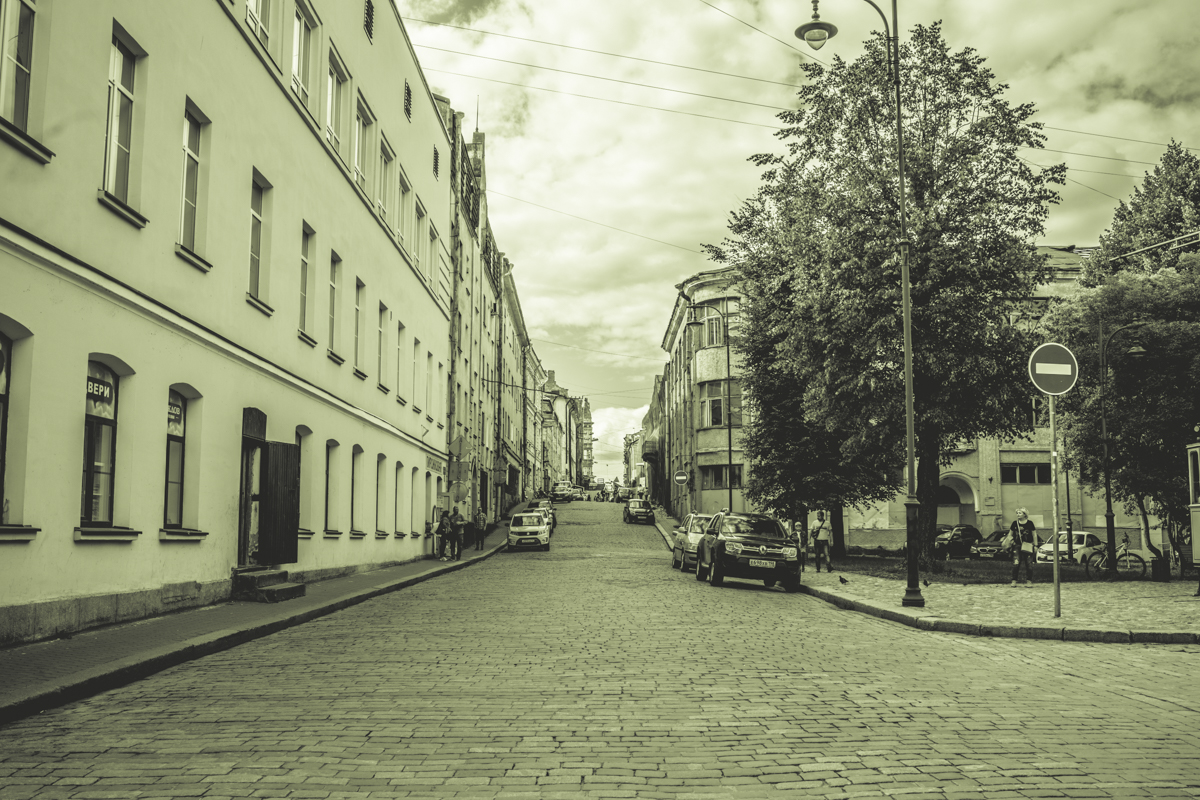 Of course, even in the old part of the city there are fresh buildings. The architecture of different eras has mixed here. But in a strange way ... there is no discomfort.
Конечно, даже в старой части города есть свежие постройки. Здесь смешалась архитектура разных эпох. Но странным образом... не возникает ощущения дискомфорта.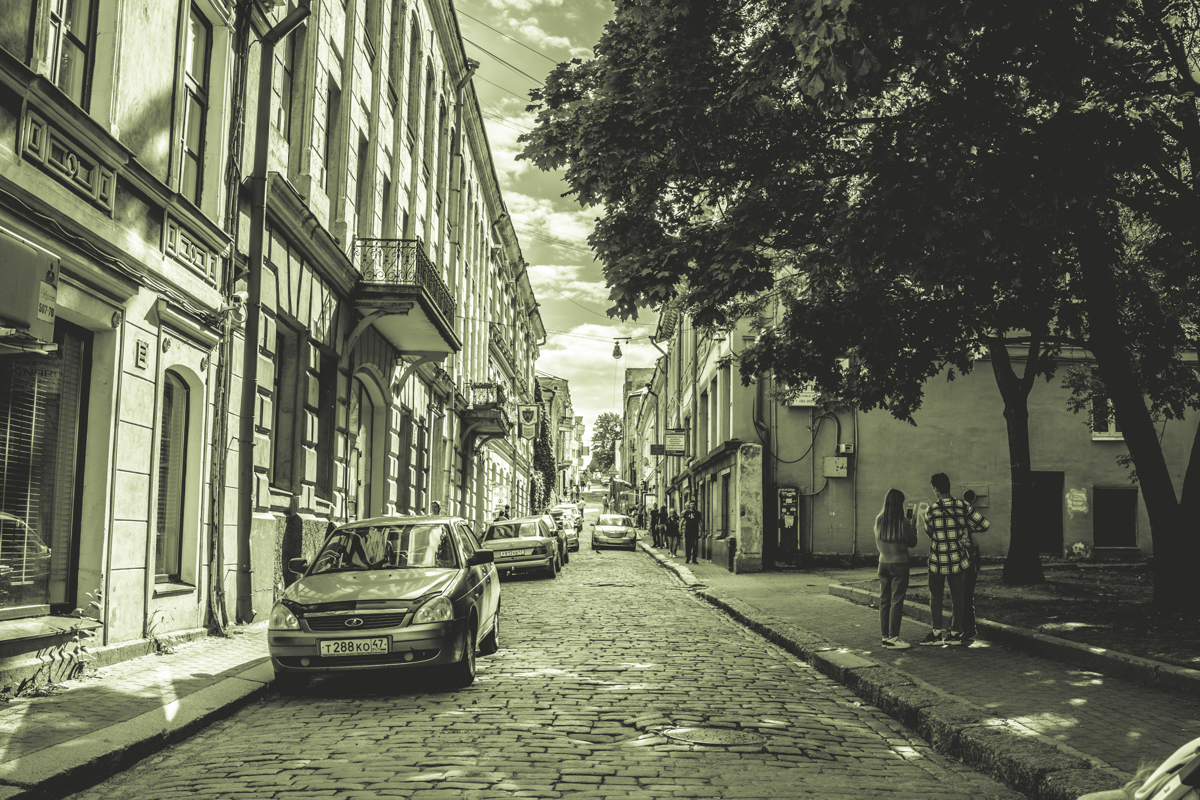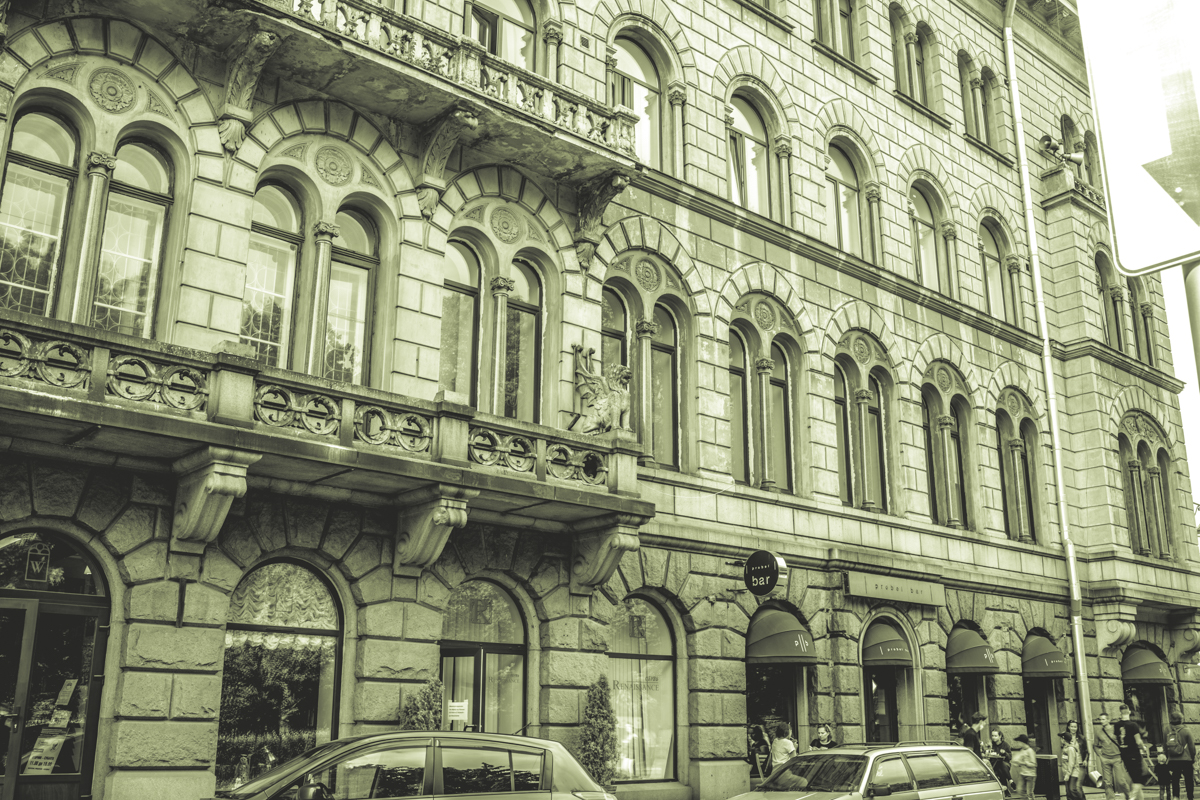 The contrast of modern cars against the background of old walls creates a challenge to the imagination.
Контраст современных автомобилей на фоне старых стен создаёт некий вызов воображению.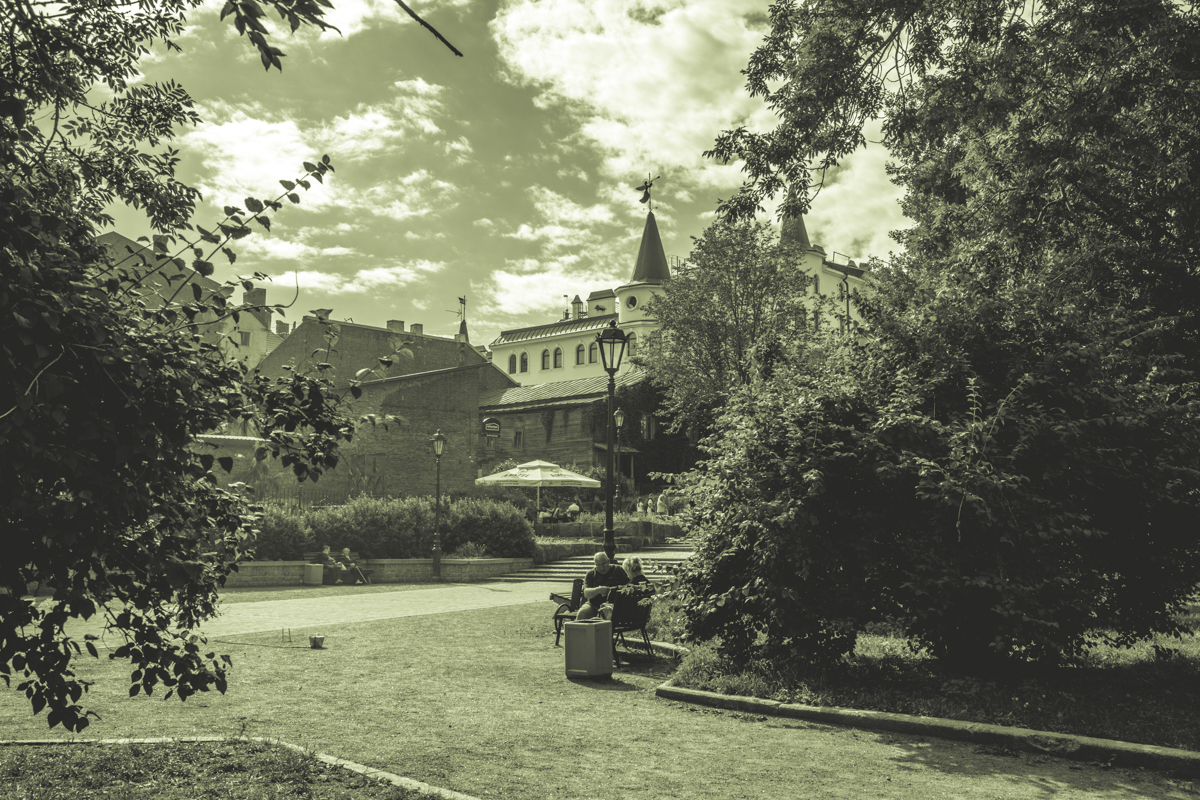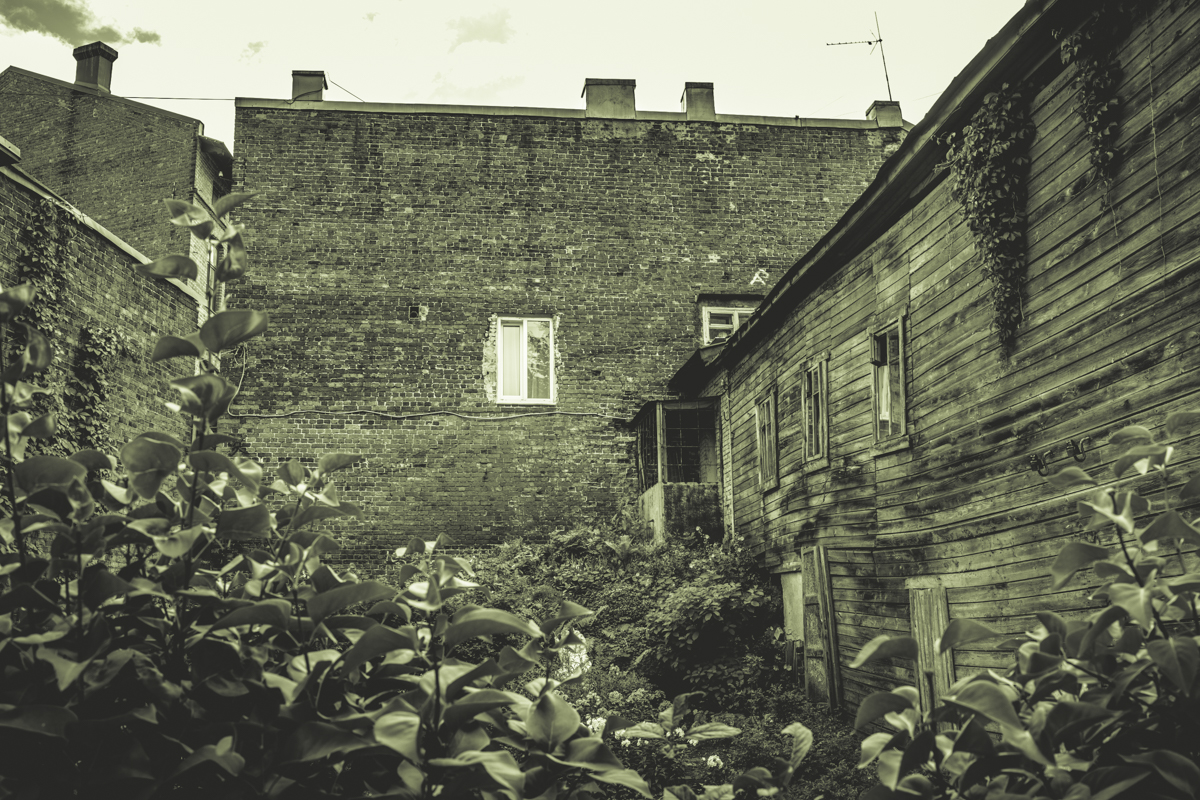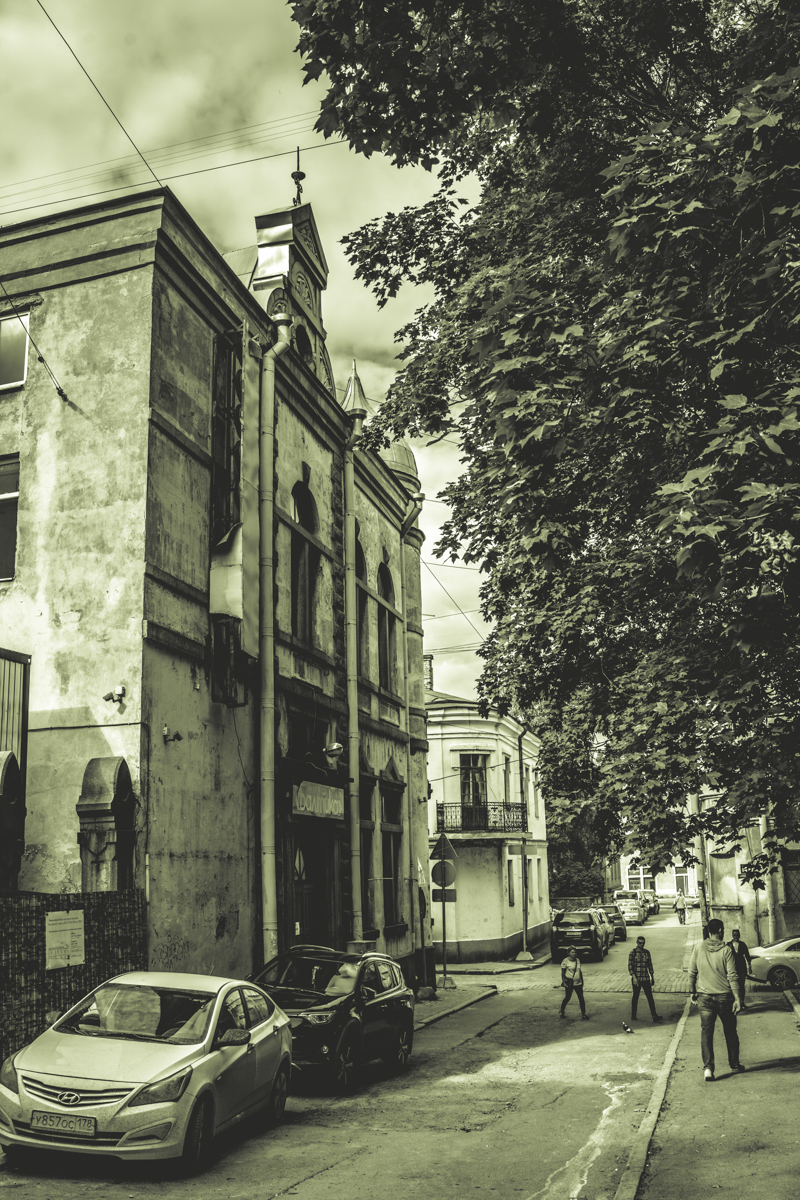 You can turn off the street into a courtyard and find a completely unexpected view.
Вы можете свернуть с улицы в какой-нибудь дворик и найти совсем неожиданный вид.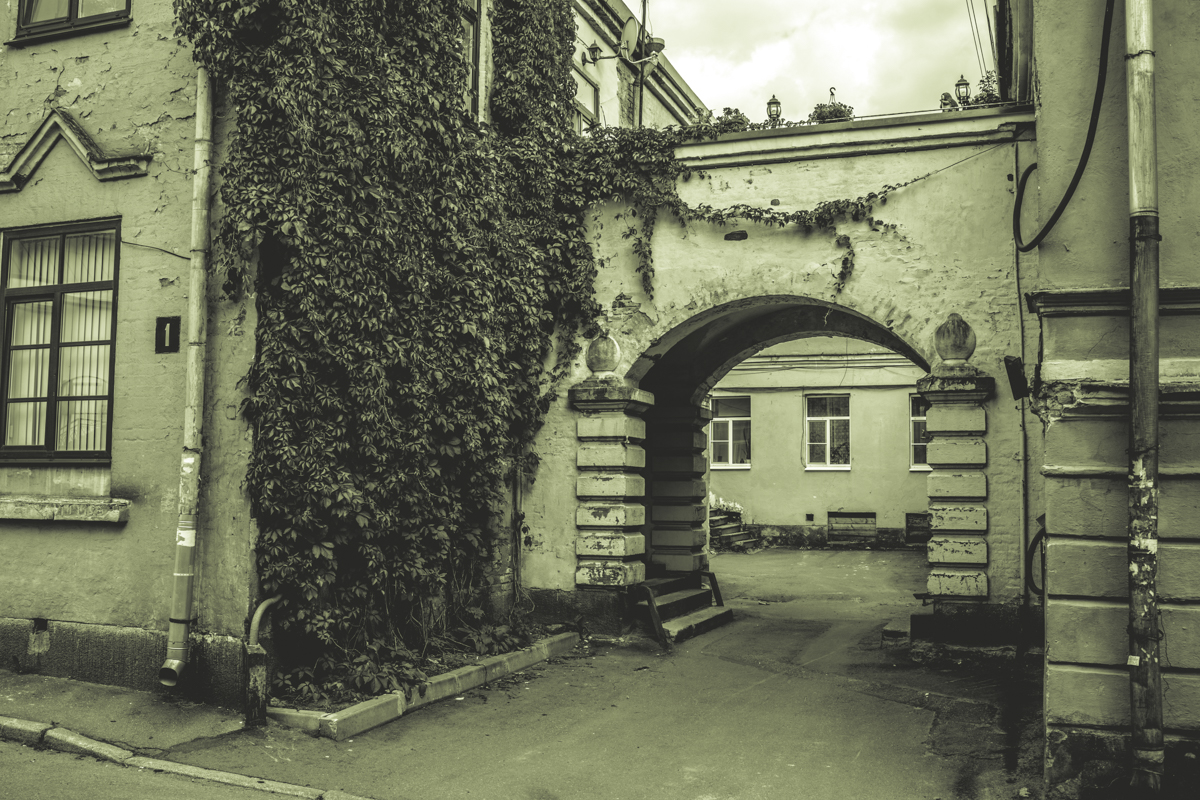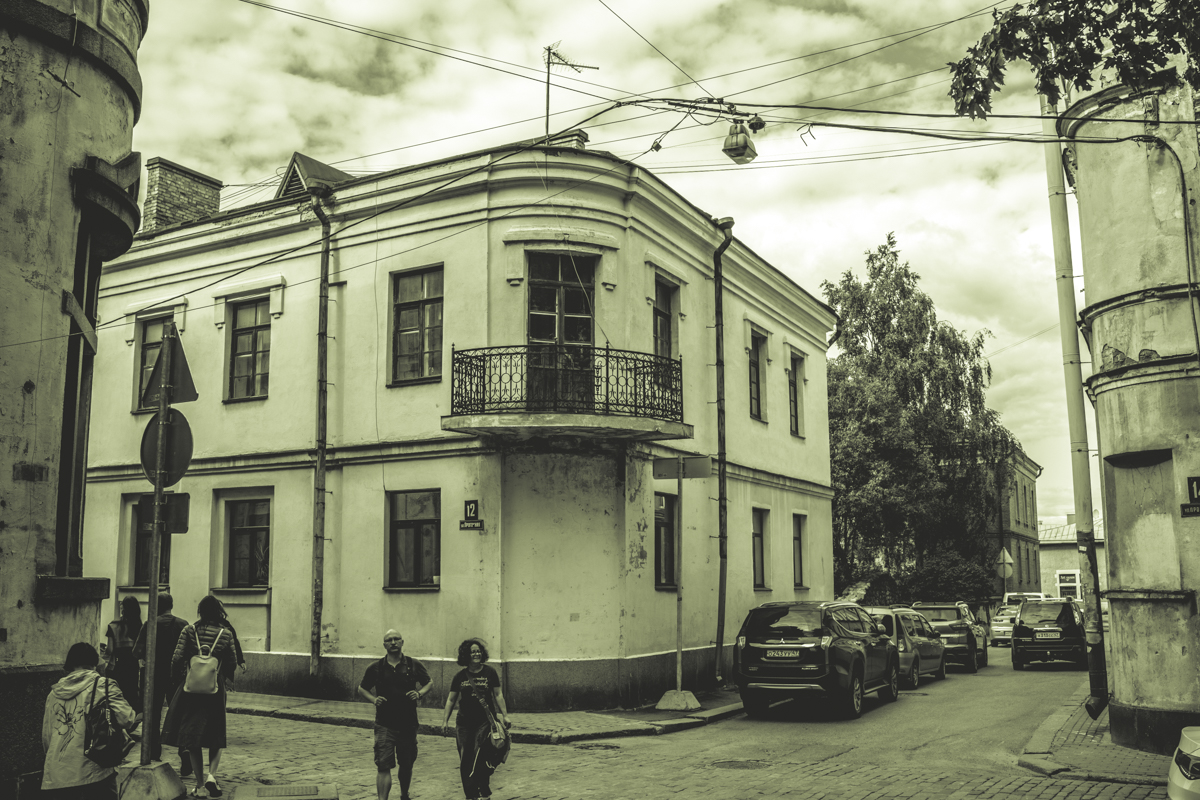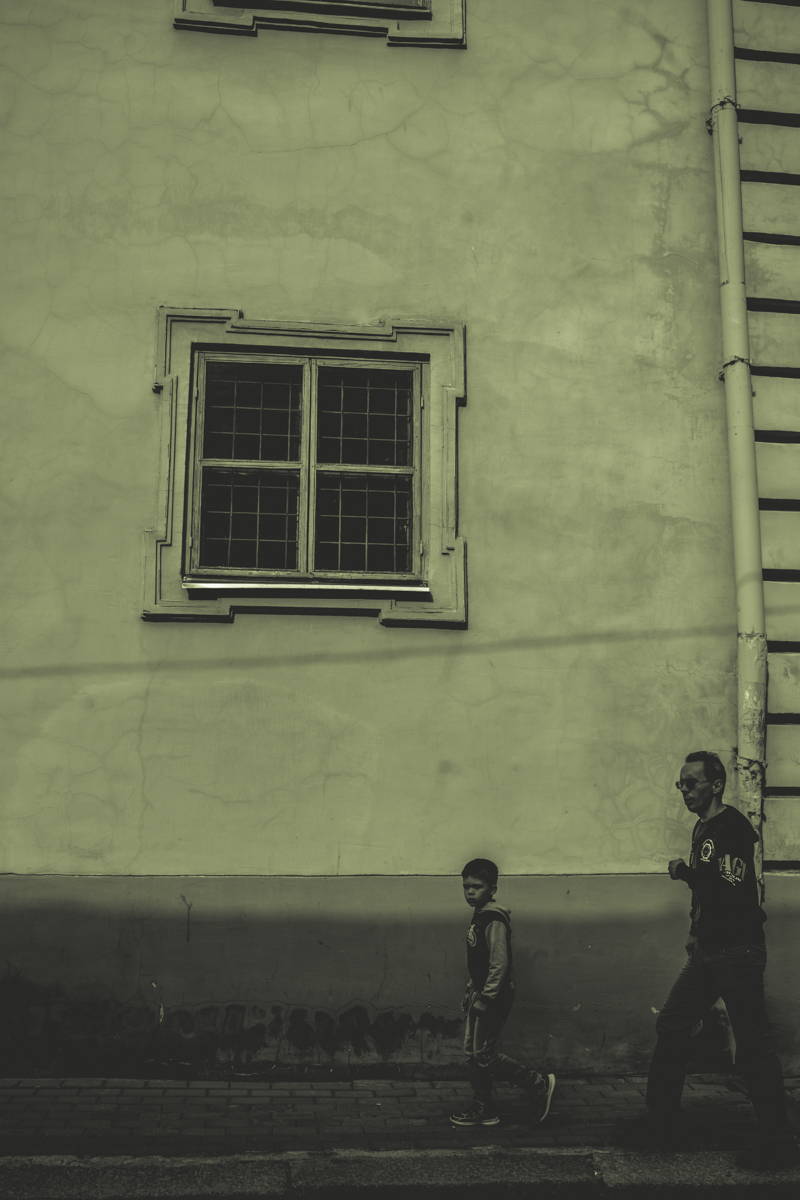 I think that an architectural connoisseur can discover many different styles here from the Middle Ages to the present day.
Думаю, что знаток архитектуры может обнаружить здесь много разных стилей от эпохи средневековья до наших дней.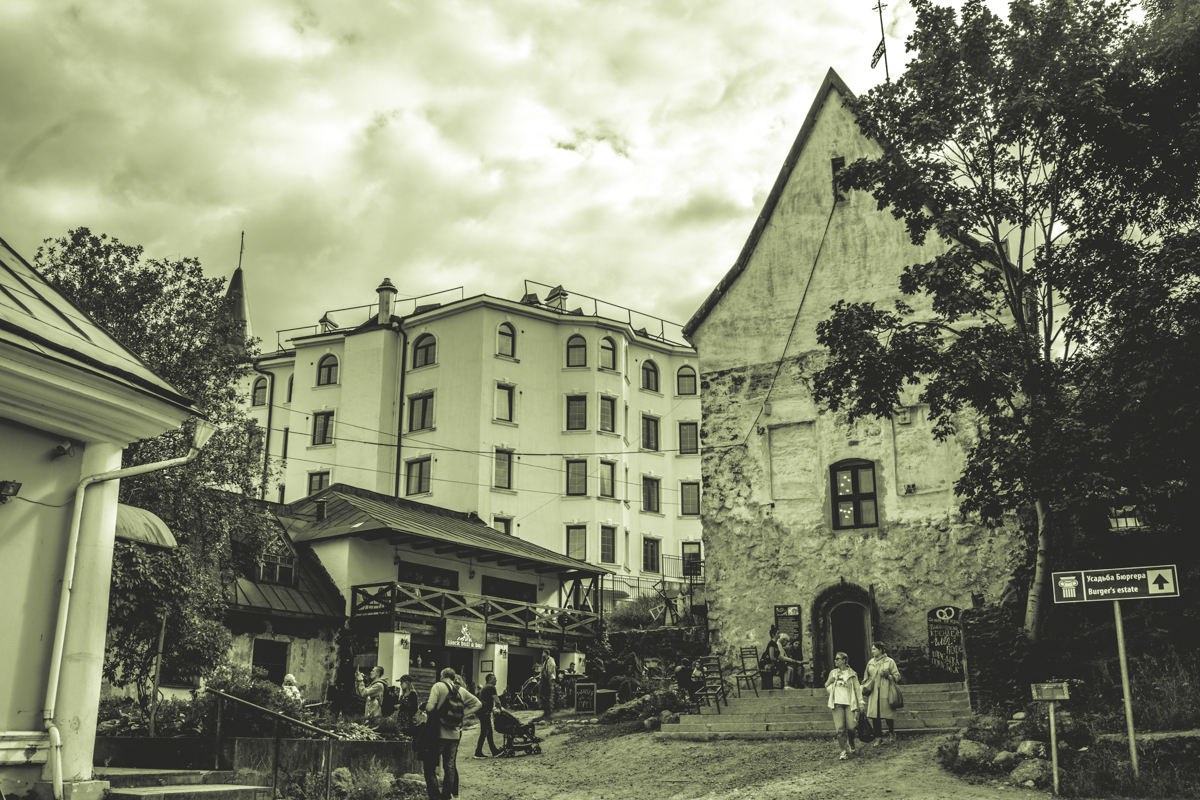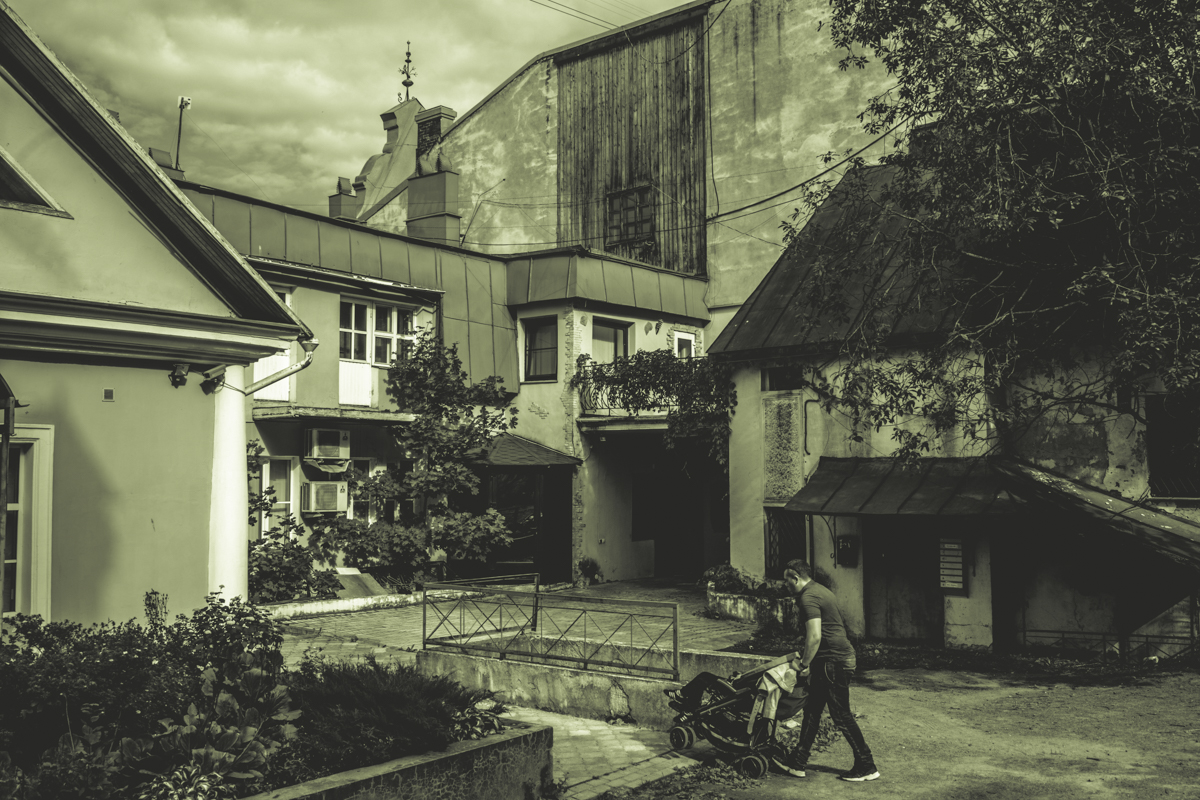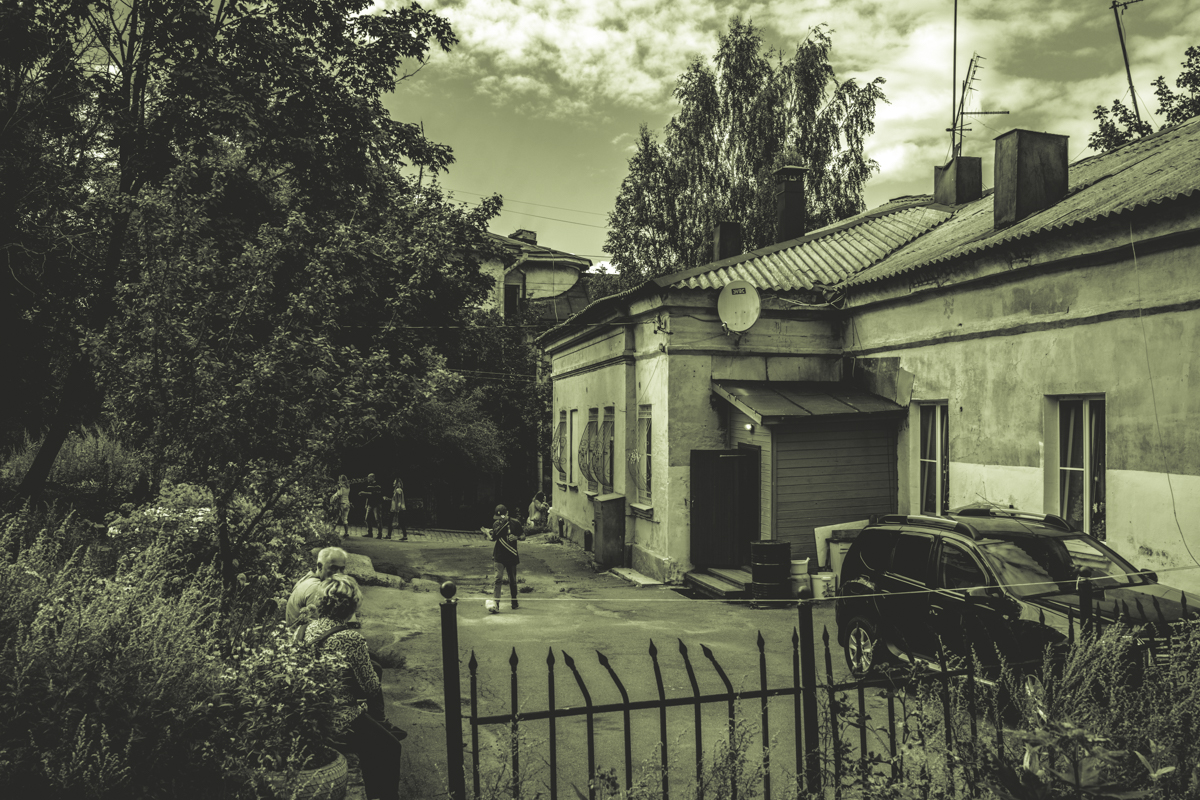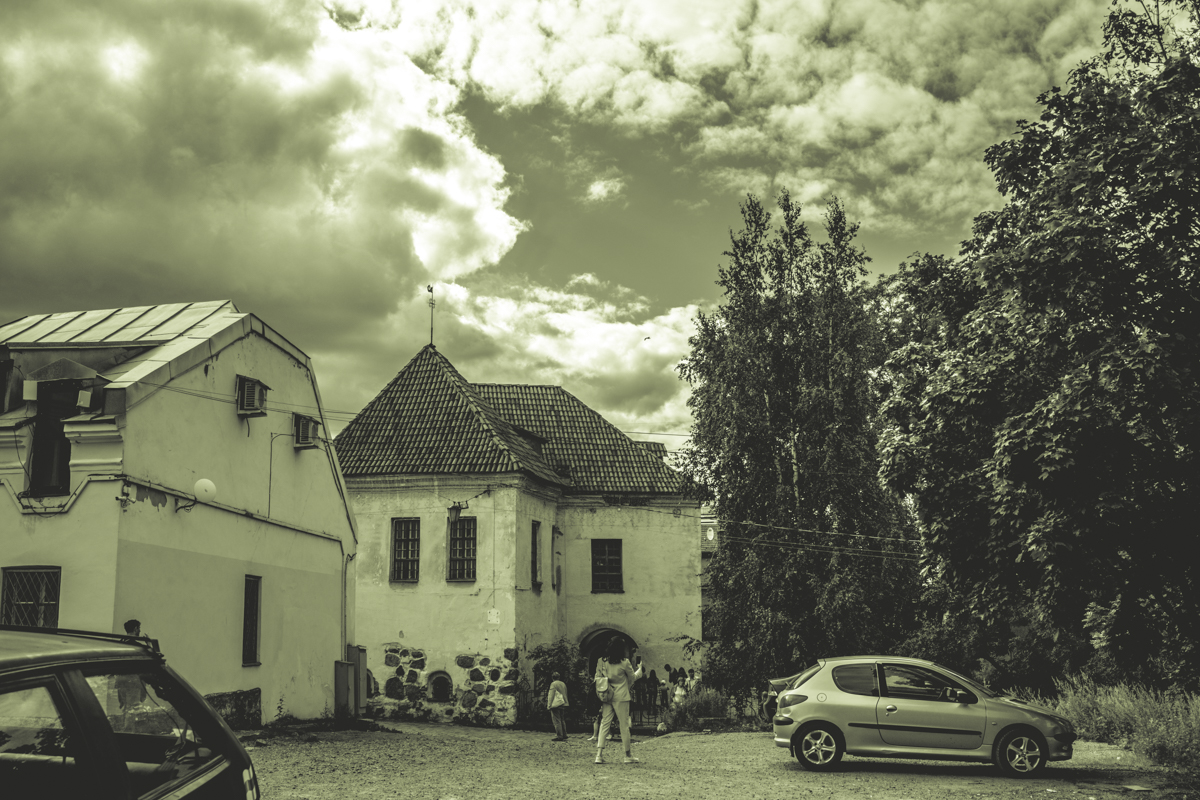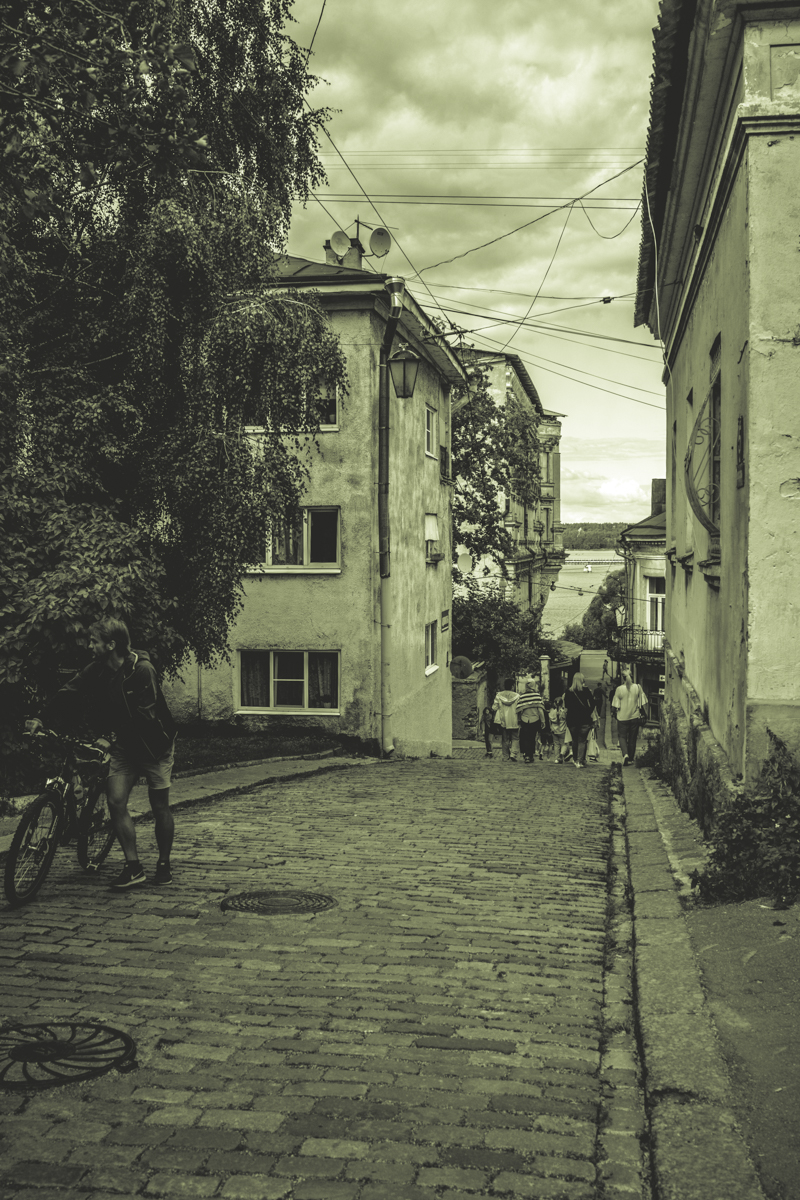 I tried to capture mostly old houses and unusual courtyards. These, of course, are not all of my photos from that visit. If interested, I will continue this visual walk next time.
Я же старался запечатлеть в основном старые дома и необычные дворики. Это, конечно, не все мои фото с того посещения. Если будет интересно, я продолжу эту визуальную прогулку в следующий раз.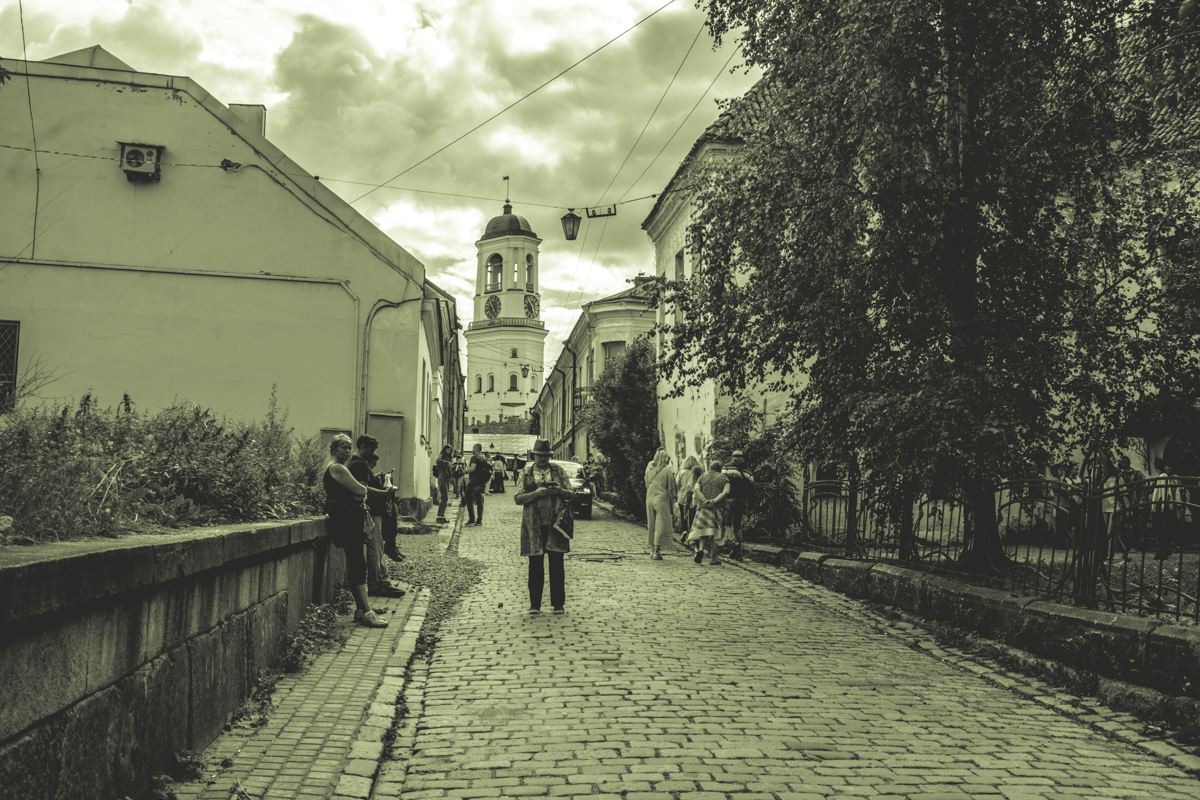 ---
---
| ▽ | ▽ |
| --- | --- |
| Camera | Sony A7М2 |
| Lens | Samyang 1.4 35 |
| Location | Russia |
| Post production | in LR |
Manual processing in Lightroom
Unless otherwise specified, the text and photos are mine
From Russia with Love