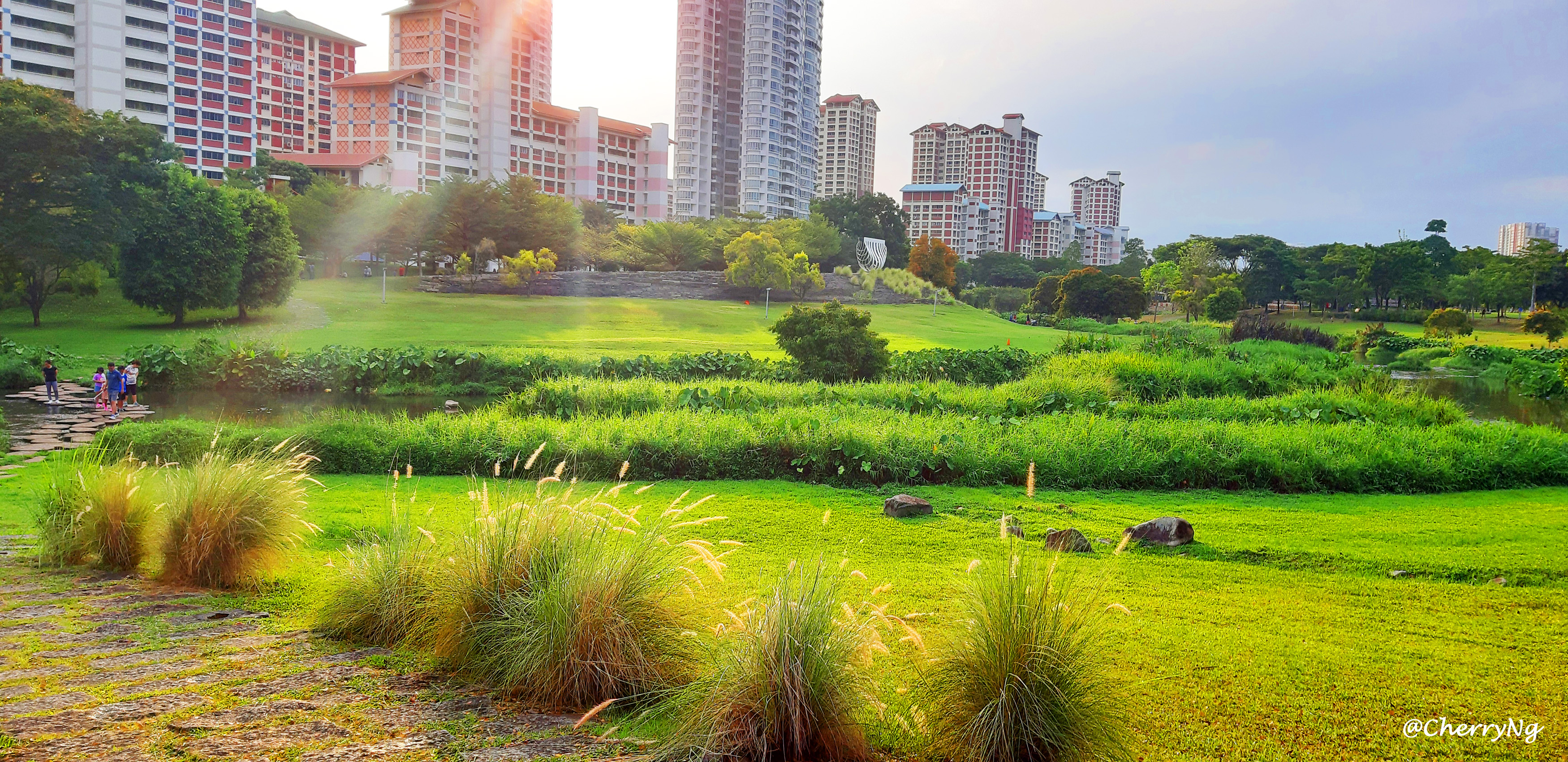 Hello everybody,
How are you getting on? Hope you stay safe and healthy wherever you are.
Through @crazy-andy and @storiesoferne posts, I got to know the exist of #architecture&design community in HIVE which is interesting and I had subscribed immediately. And also thank you @storiesoferne for introducing and guiding me to join #architecture&design.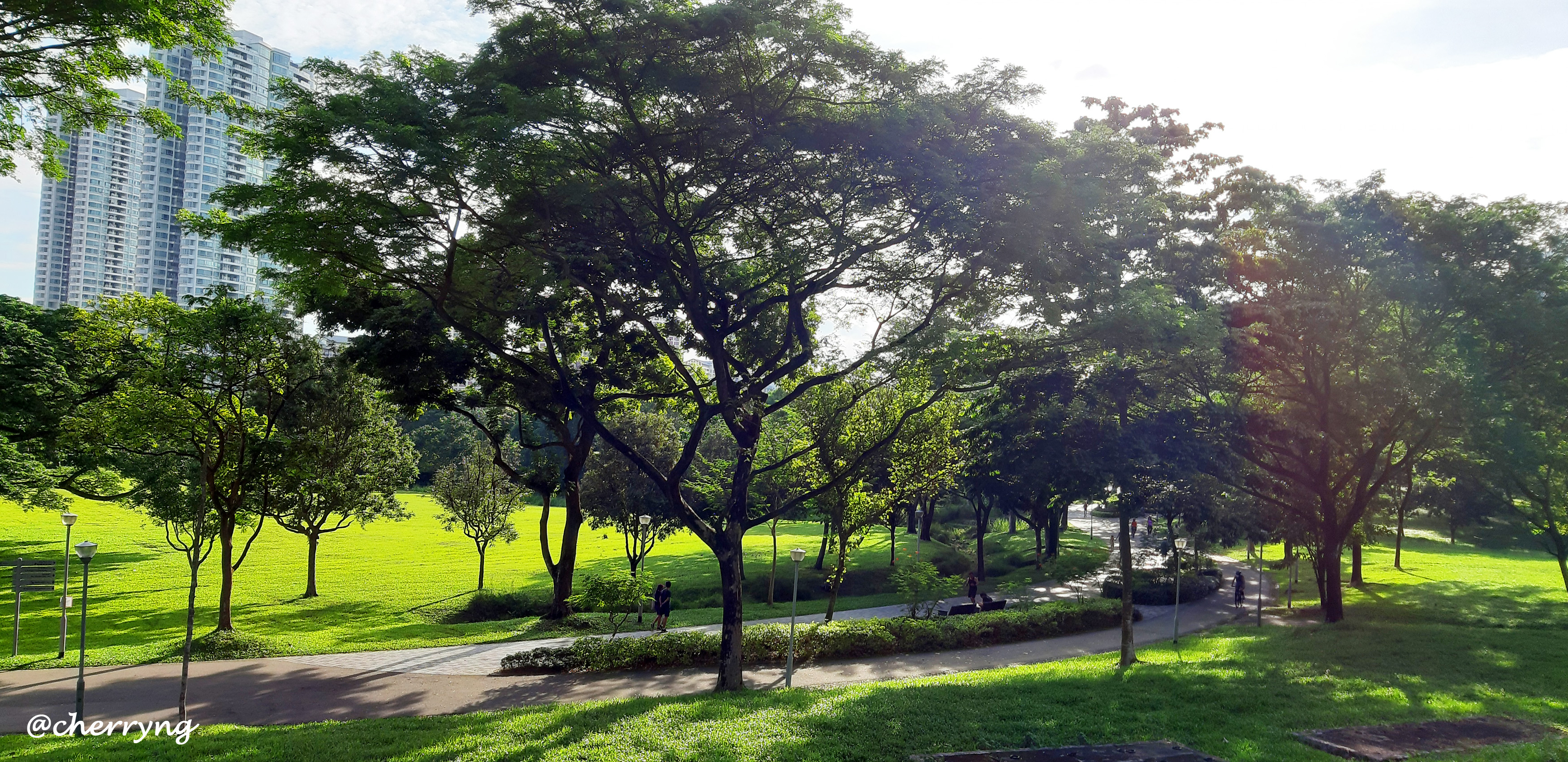 Today I would like to introduce you guys an excellent landscape park which was received many design awards such as ASLA Professional Awards, President Design Award, and Landscape of the Year Award at the World Architecture Festival.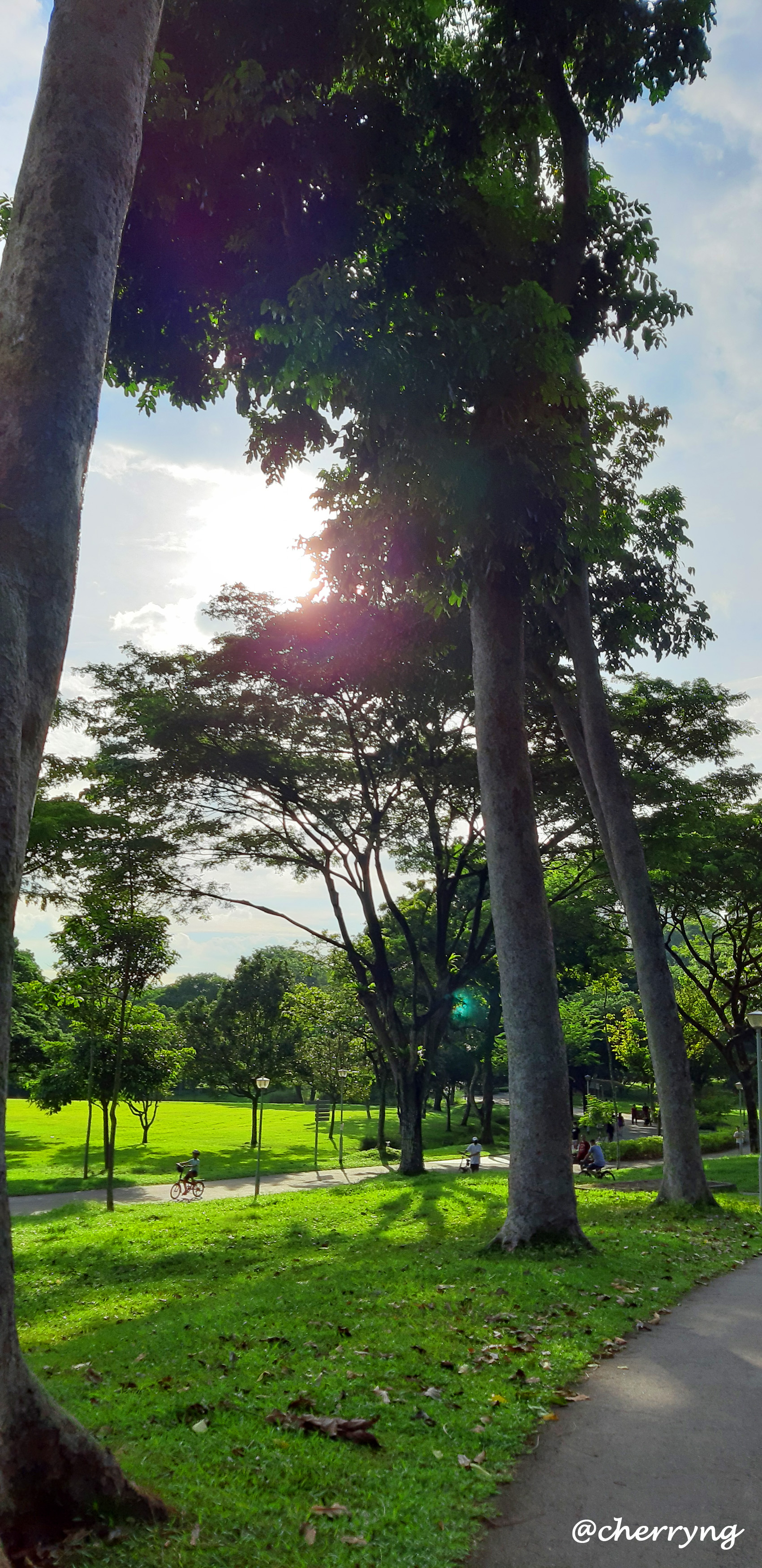 Bishan-Ang Mo Kio Park is one of the largest park which is located in between Ang Mo Kio Ave 1 and Bishan Road in Singapore. Park size is about 62 hectares with a beautiful 3km meandering river with river plain both sides, pond gardens making it a popular place for residents and families to have leisure activities.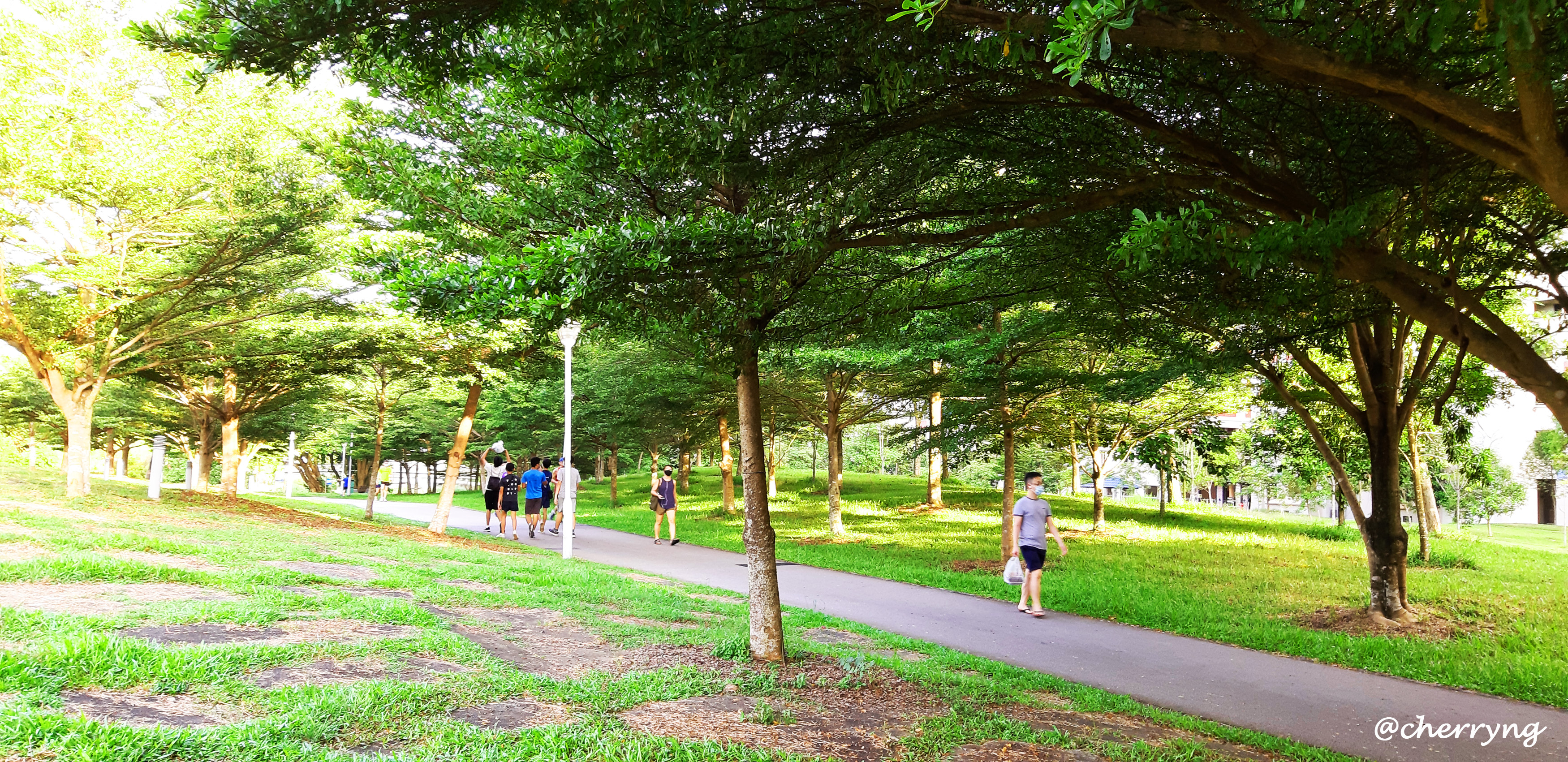 I like to walk to this beautiful park as it is quite near to my house, and the peaceful and beautiful scenery of each zone of the park is very eye-catching.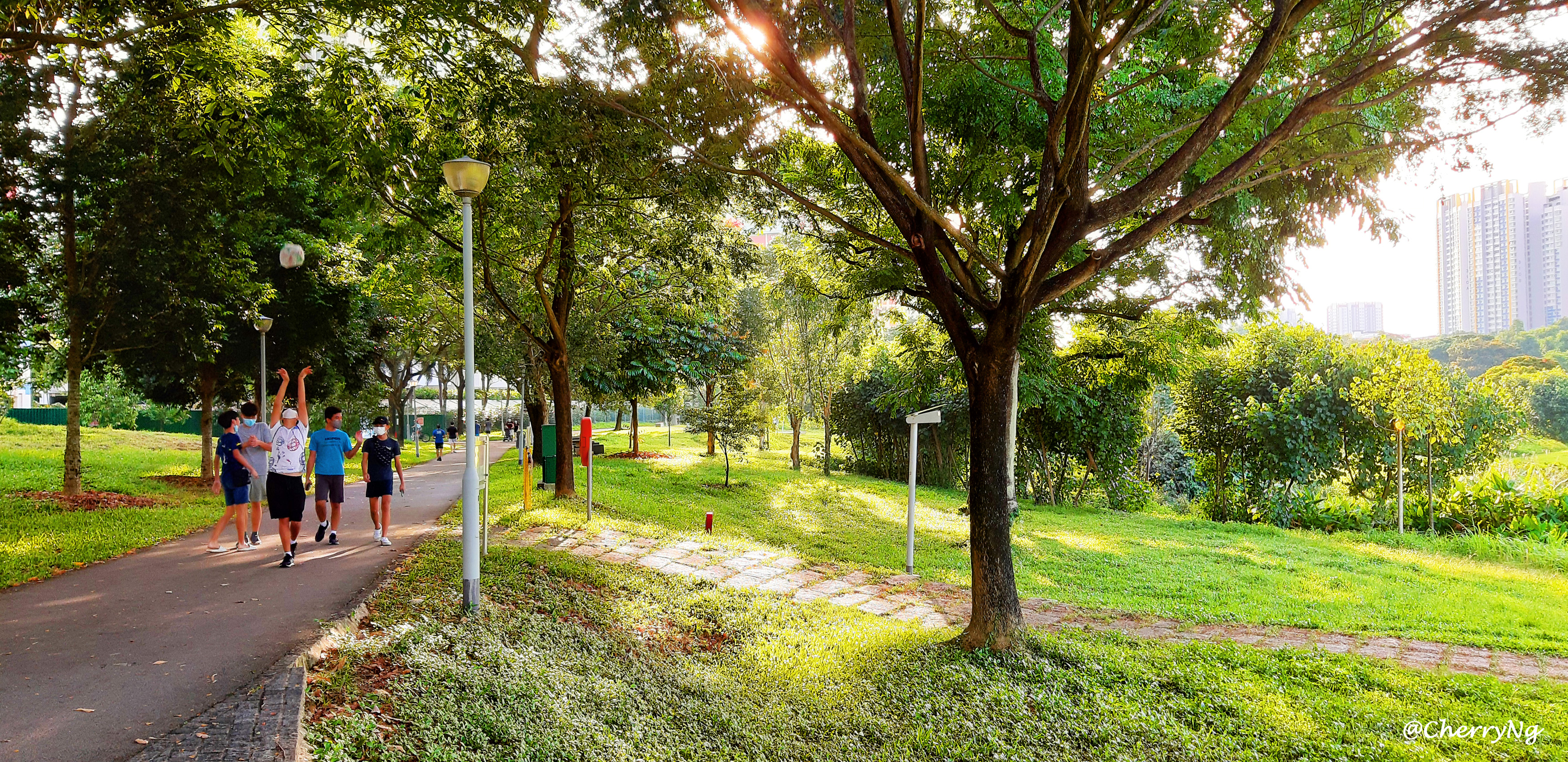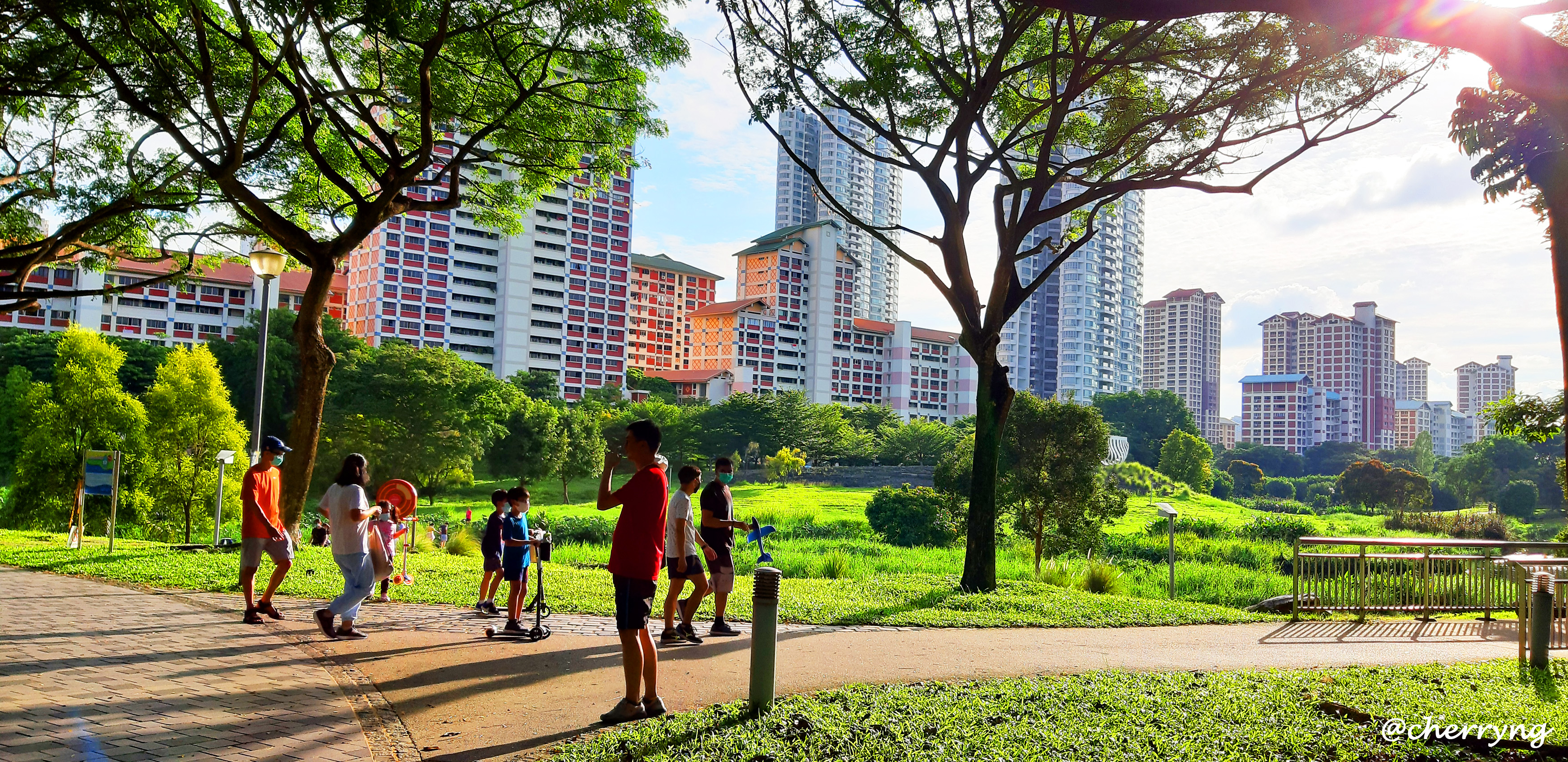 The well-maintained tracks with soothing babble of river view attracts many fitness enthusiasts from every part of Singapore to this popular park.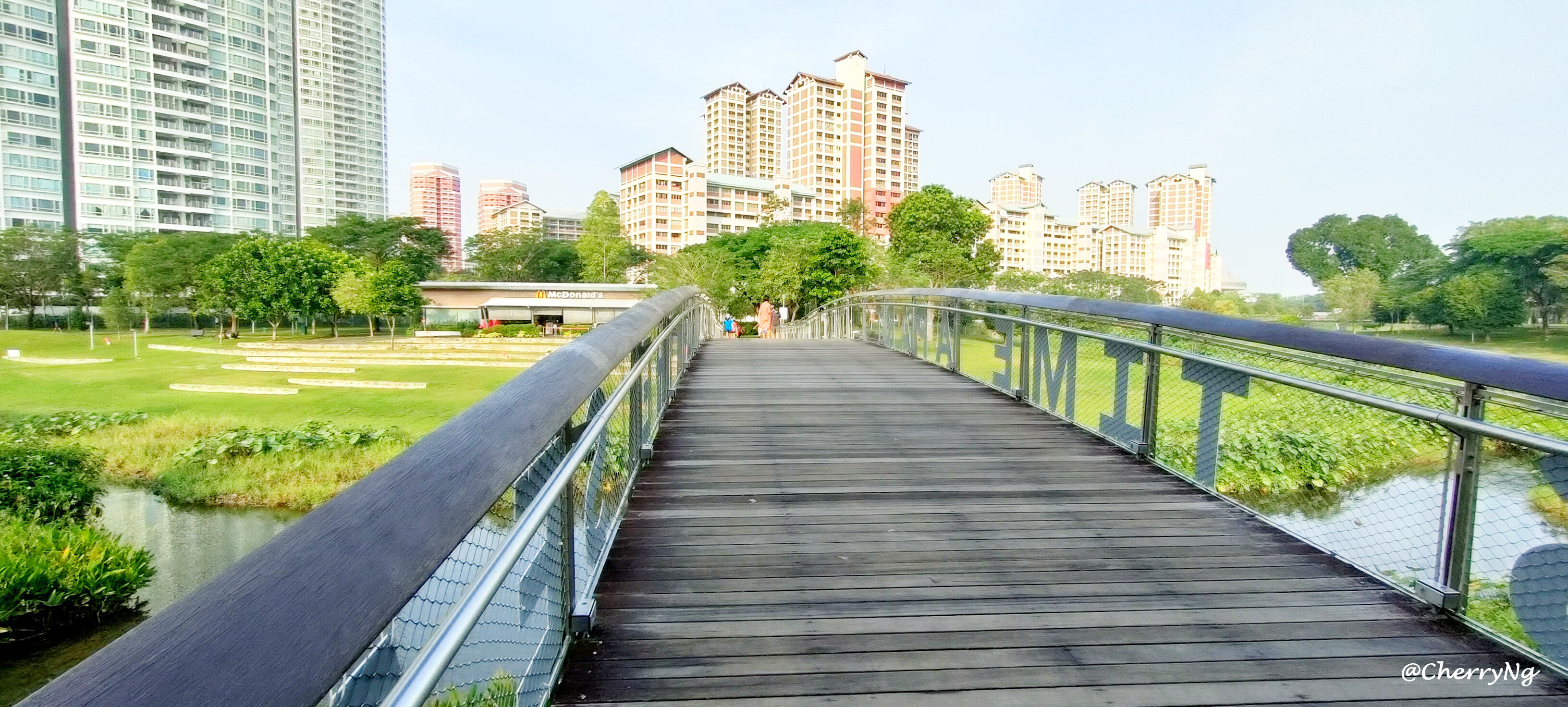 Walking along the water canal, there is a beautiful bridge connected both side of water canal to other HDB flats and Condominium residential area.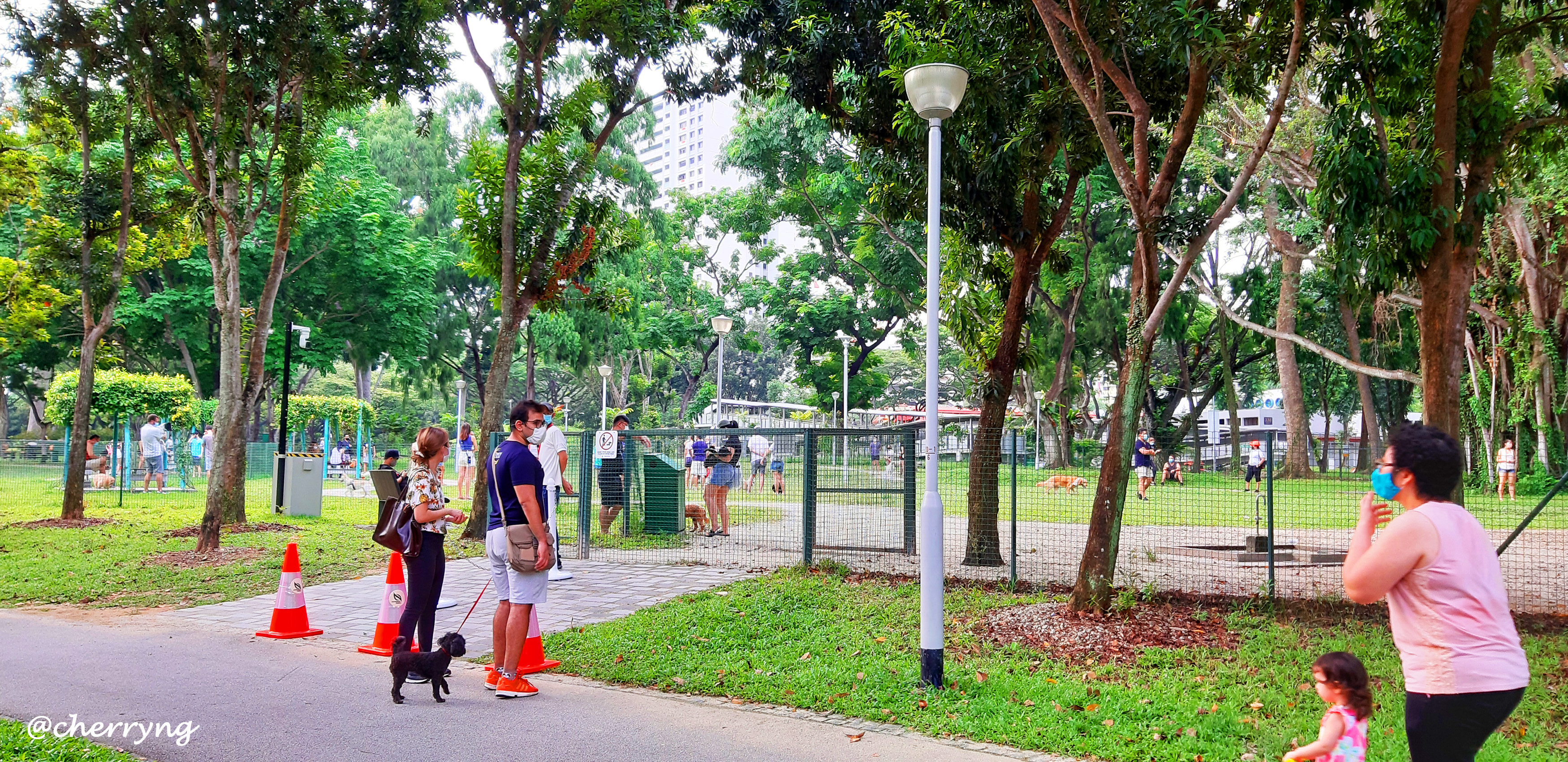 There has a Dog Running Zone is opened for doggies for playing within this zone.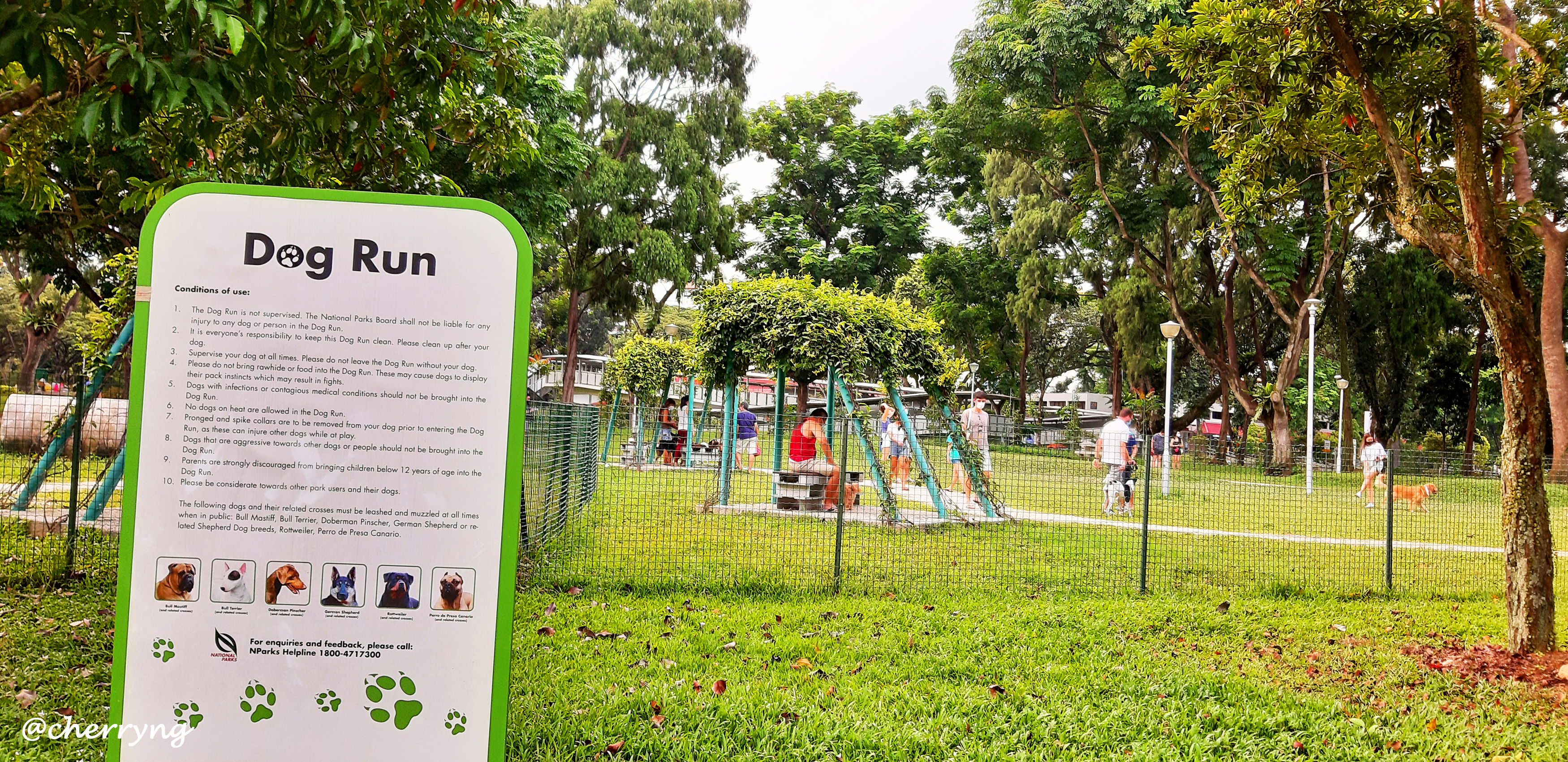 The flowering trellis are built for doggies' owners while waiting for their doggies playing in the Dog Running Zone.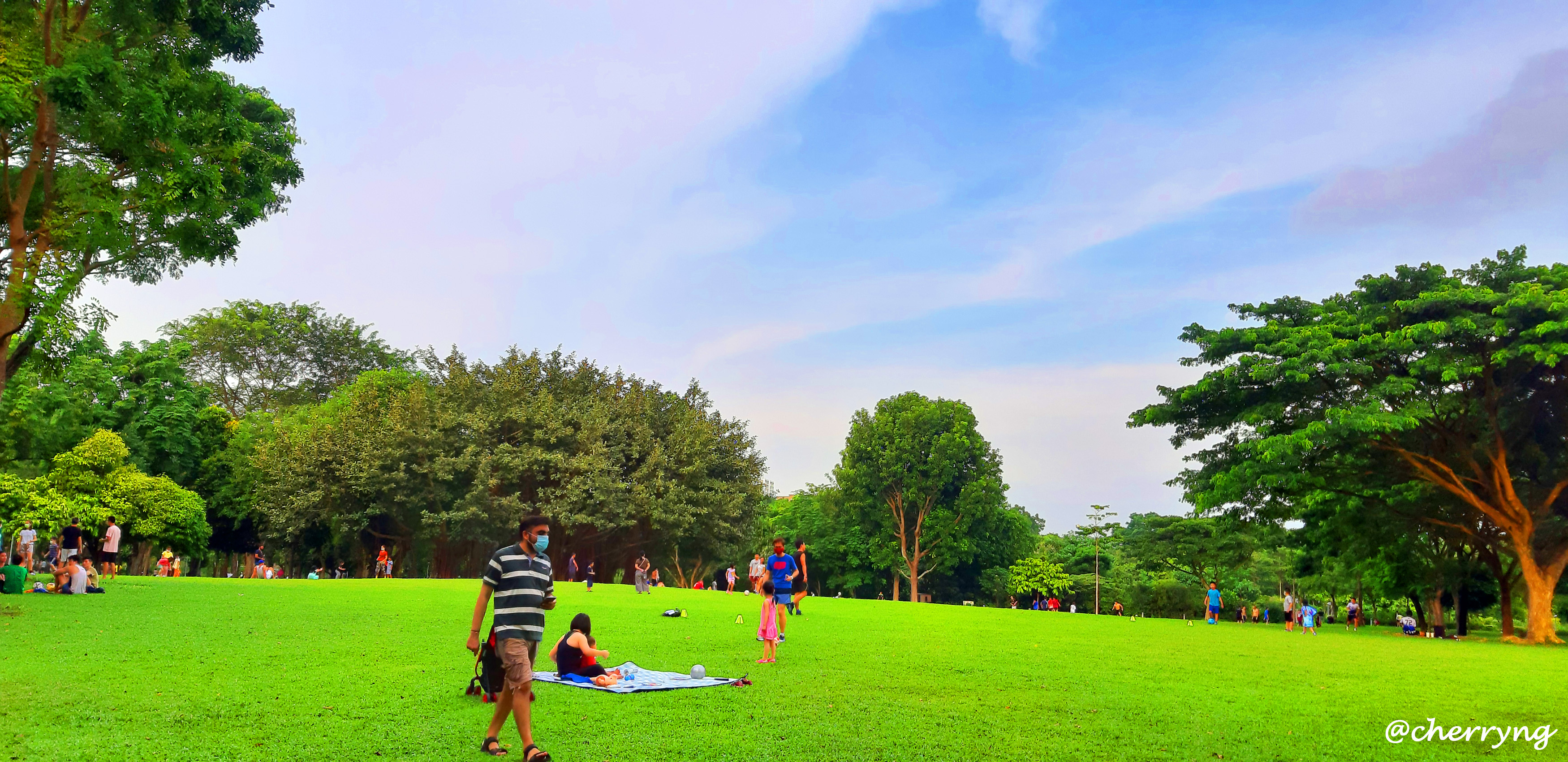 The center open field with different type of greenery trees species such as Ficus benjamina, Samanea saman, Sindora wallichii, Tabebuia rosea and many native trees species in Singapore are grown very well. They are planted surrounding the open field and creating the backdrop for the grass field view.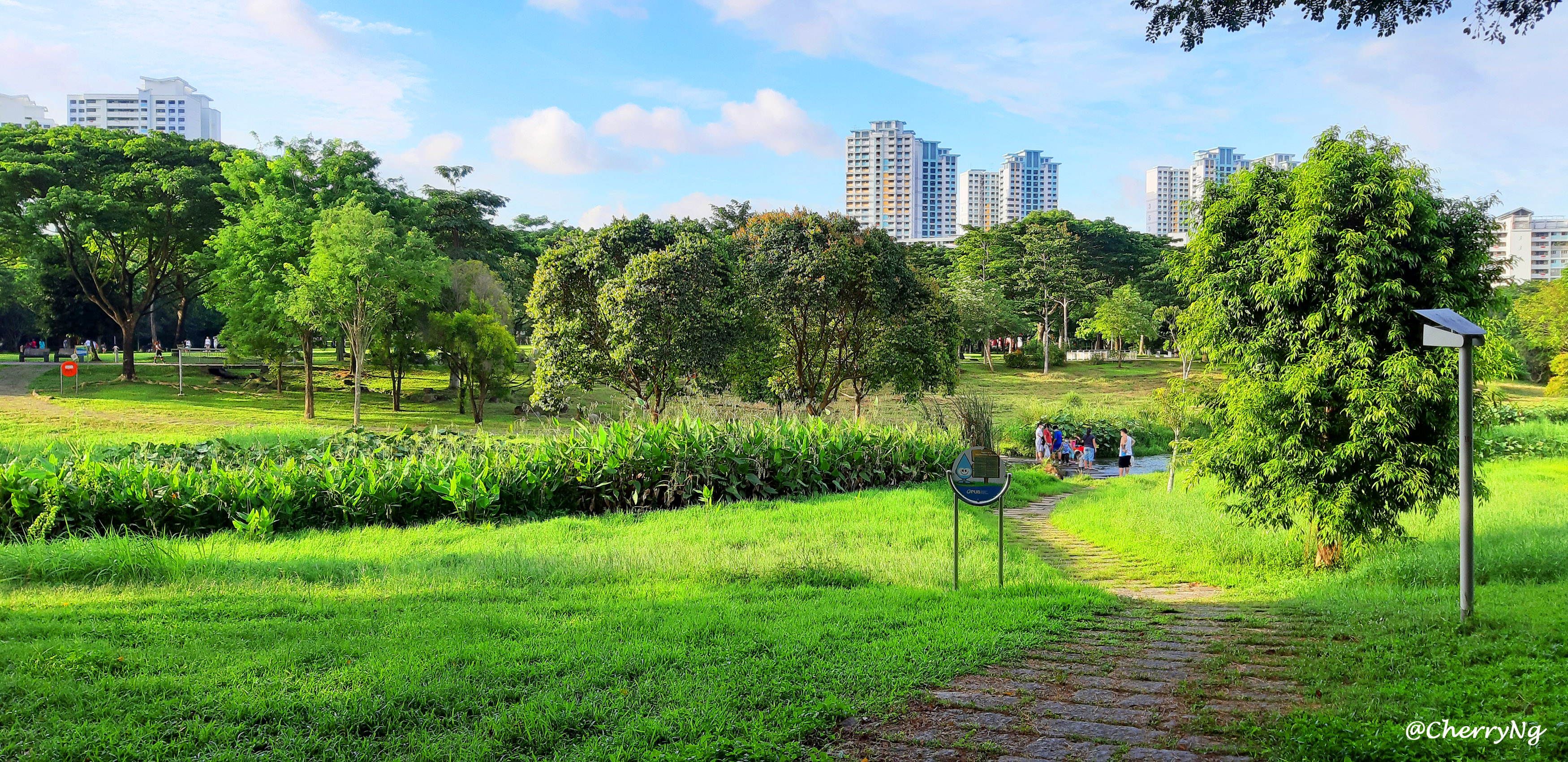 The open lawns and gently sloping grassy banks along either side of the river, the families can have picnic and gathering while enjoying the beauty and tranquillity of the river. The stepping stones on the river is one of the focal points of the park for the park users to step over to opposite side of river.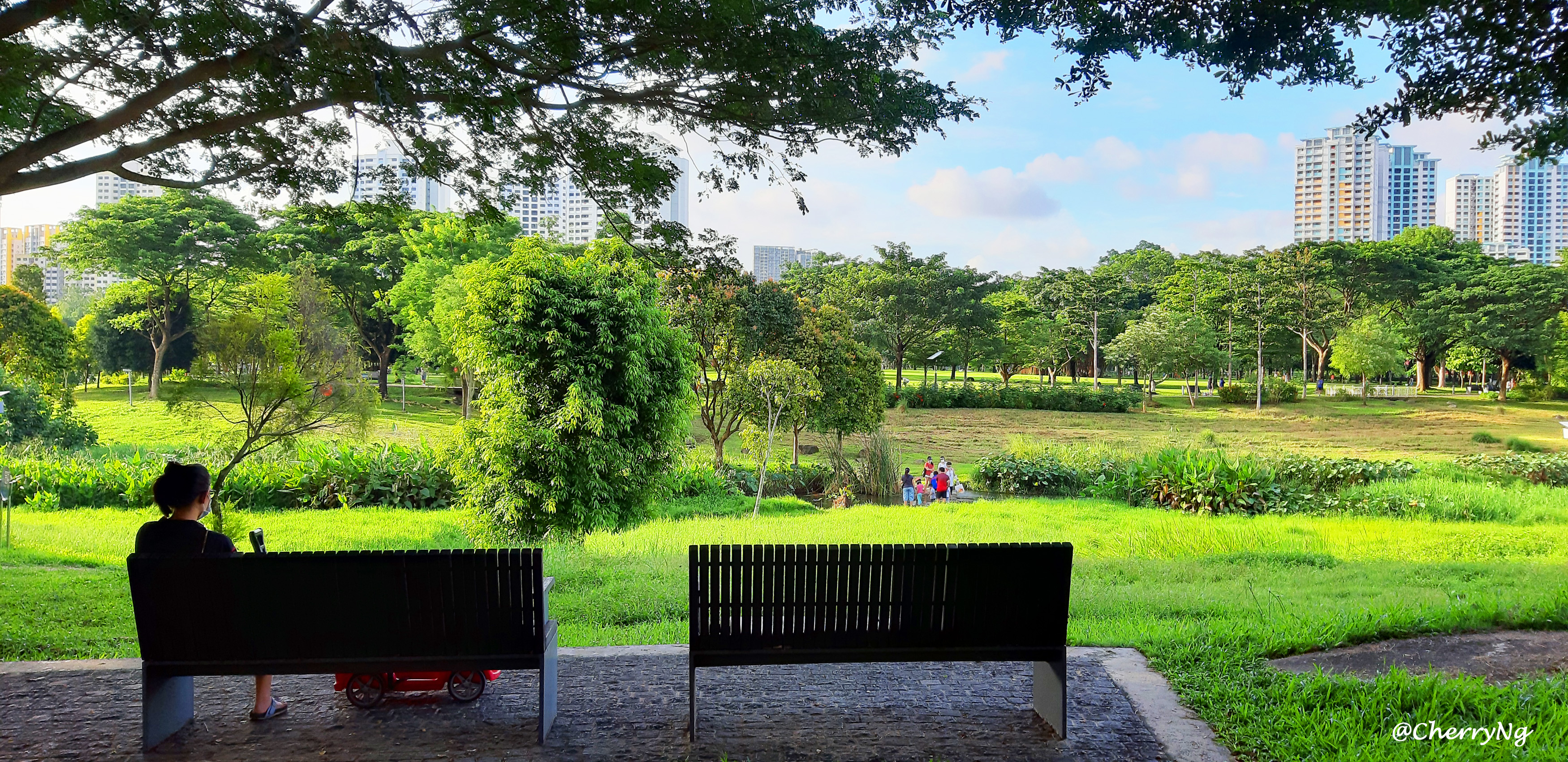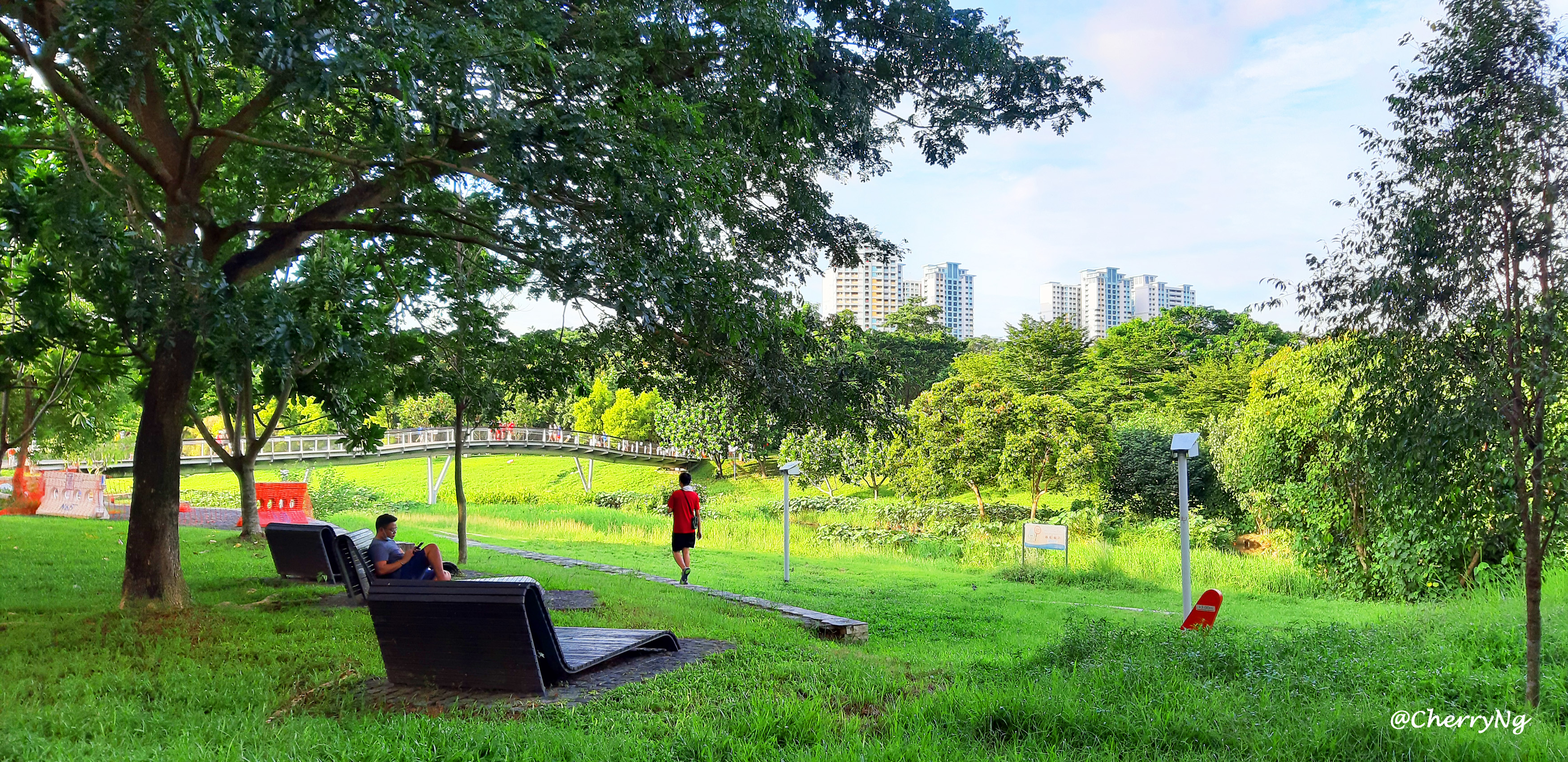 Many type of seating, day beds, benches are placed well at the good spots for enjoy the beautiful nature scenery.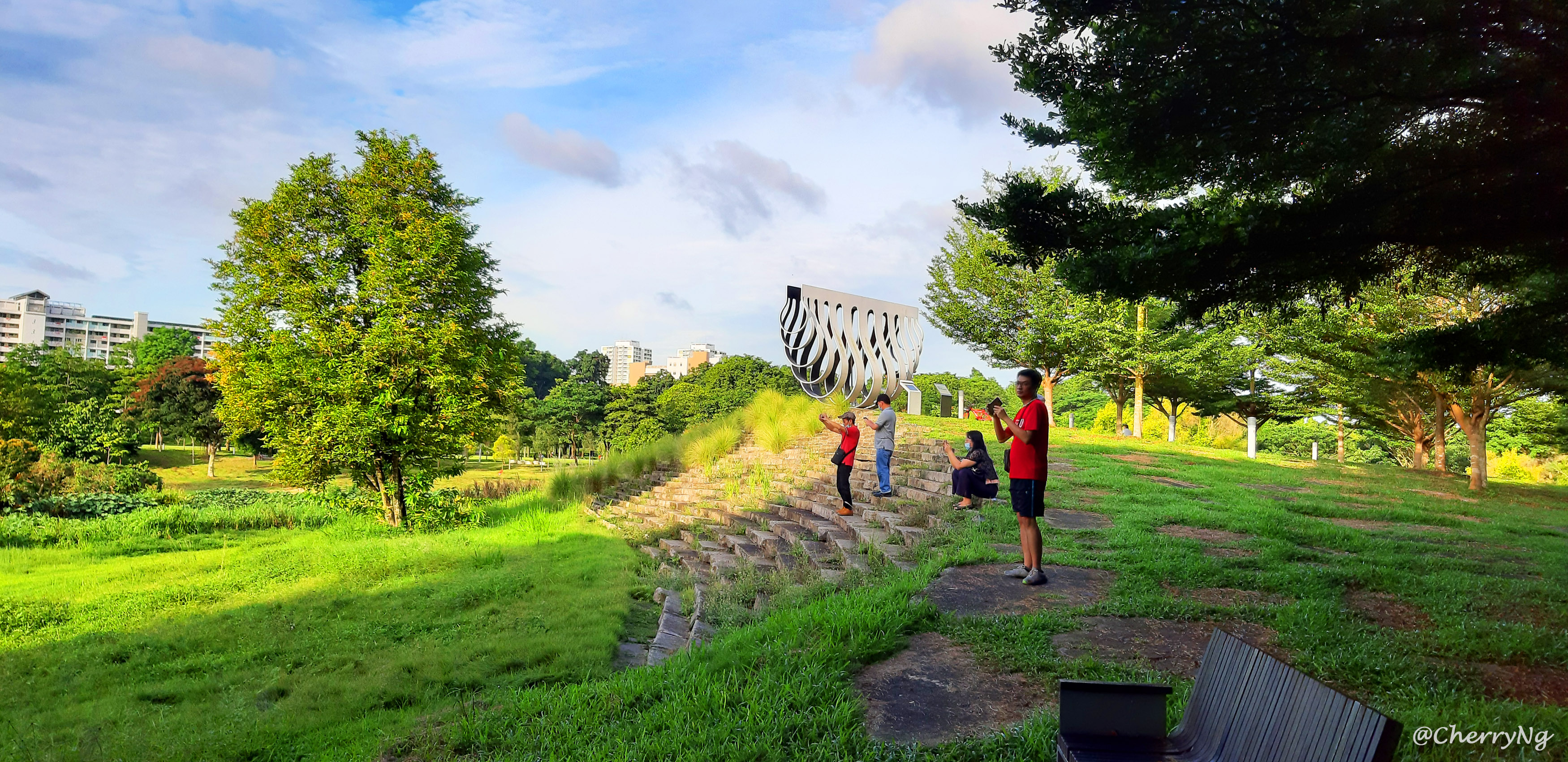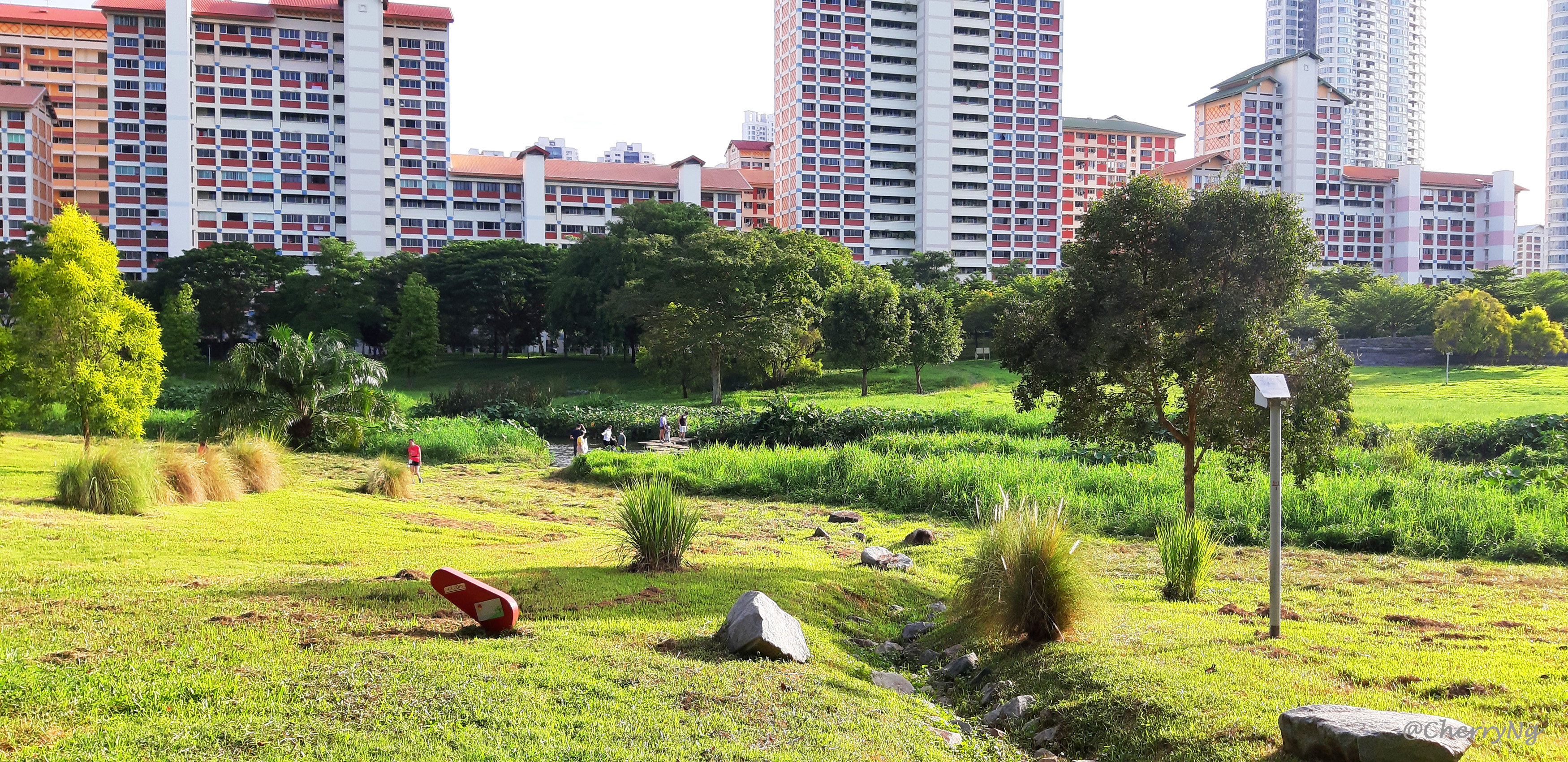 Soil bio-engineering concept with proposed all the water drainage is built underground which is more nature, ecological and environment concern. The water goes through filtration before goes to the canal to make sure the water in the river is always clean. The overall storm water management is effective and healthy in terms of ecosystem and biodiversity towards a pleasure urban park.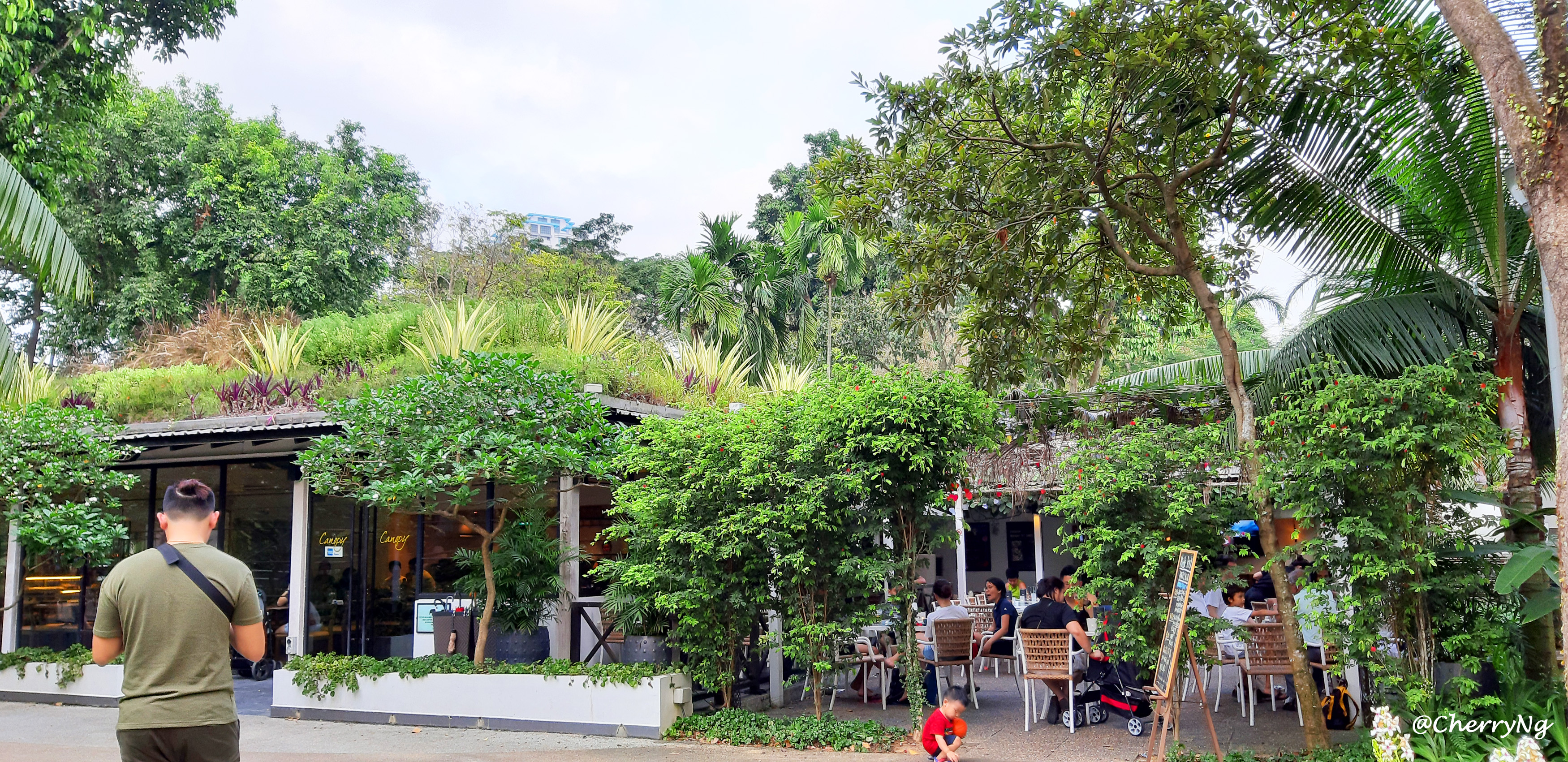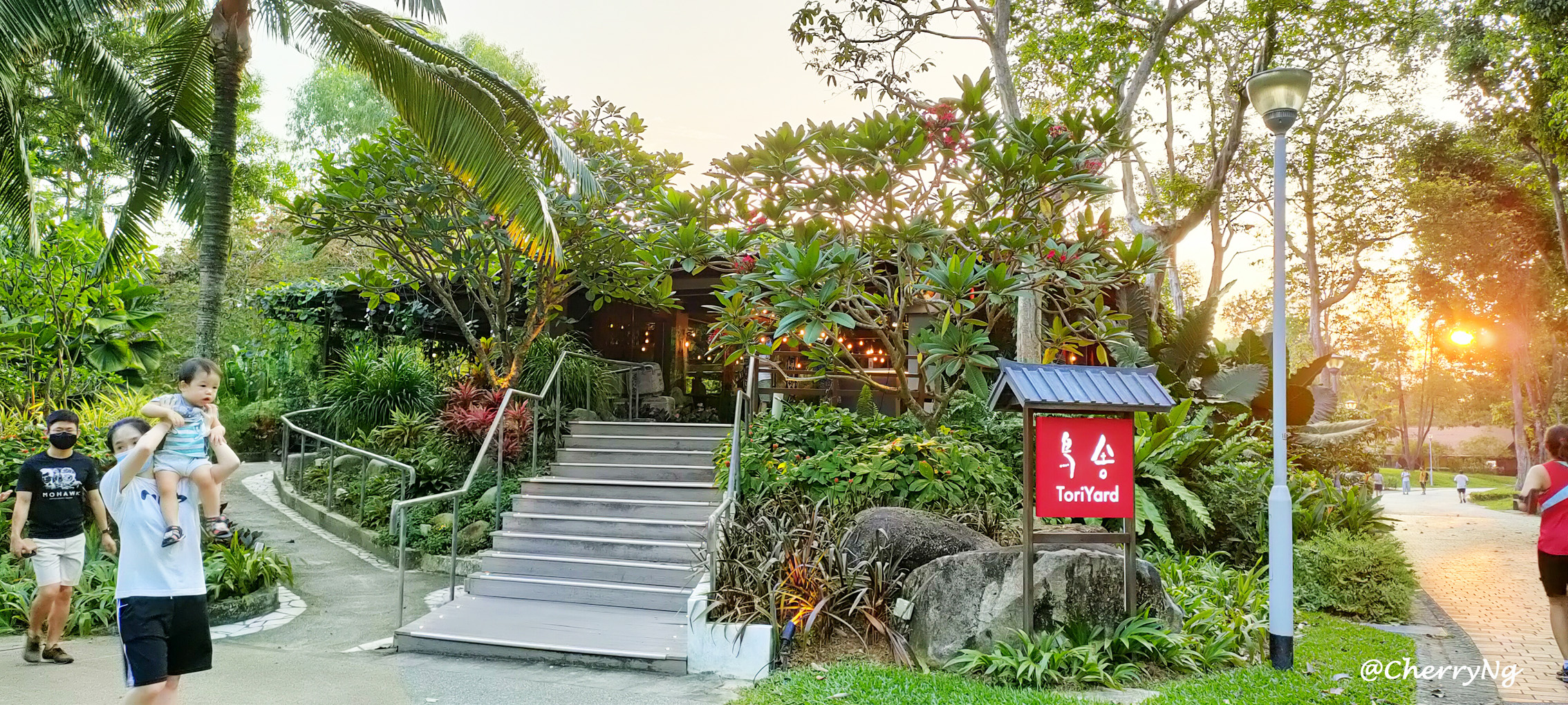 Restaurants in park are well built with tropical planting, creepers, climbers, green wall and green roof that one is selling Japanese food and another one is selling Western food.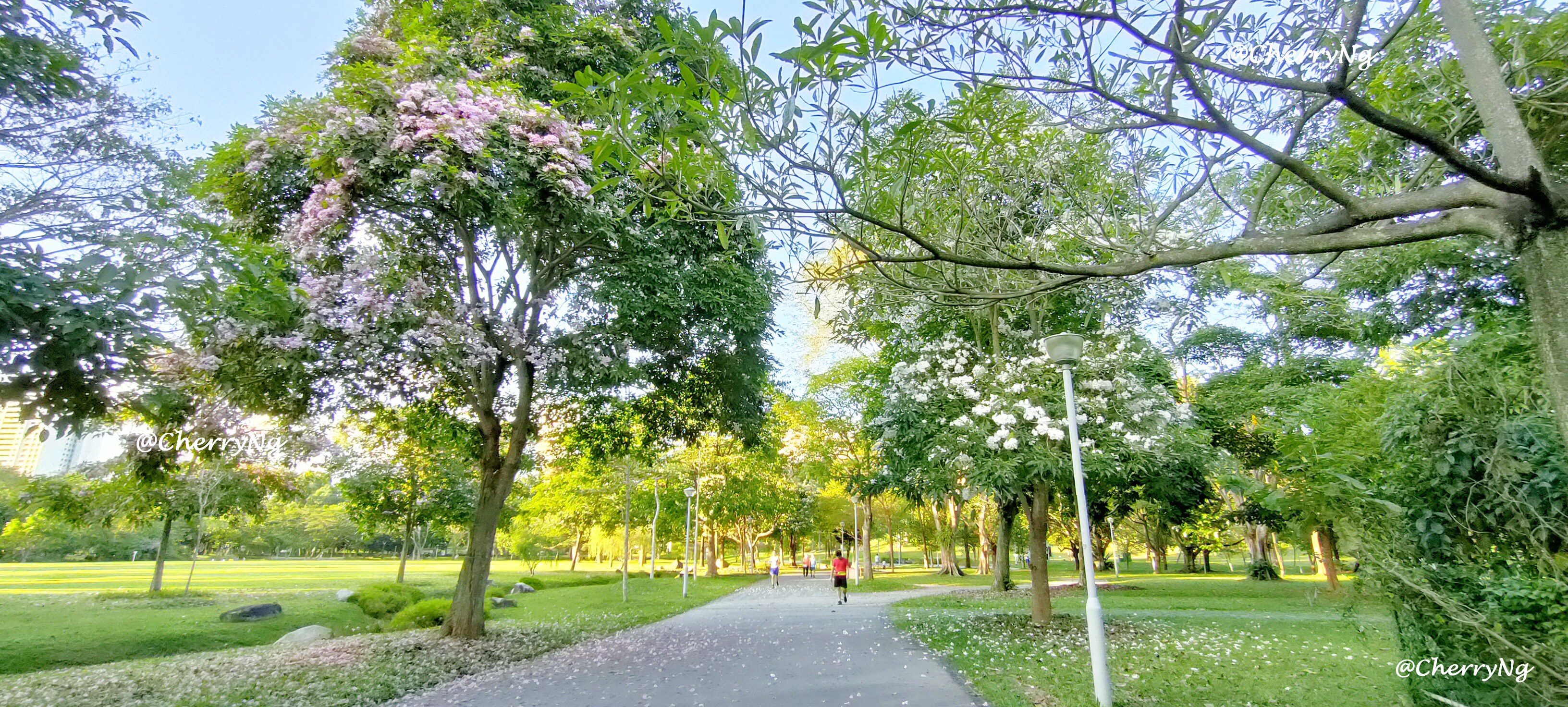 Tabebuia rosea, Trumpet tree also called Local Sakura are blooming during late March and early April annually. The jogging tracks in Bishan-Ang Mo Kio Park are planted numerous Tabebuia rosea tree species. Here is definitely a good spot for photographers to capture the local Sakura views.
Thanks for reading.
THANK YOU @dswigle for hosting #MarketFriday :)))