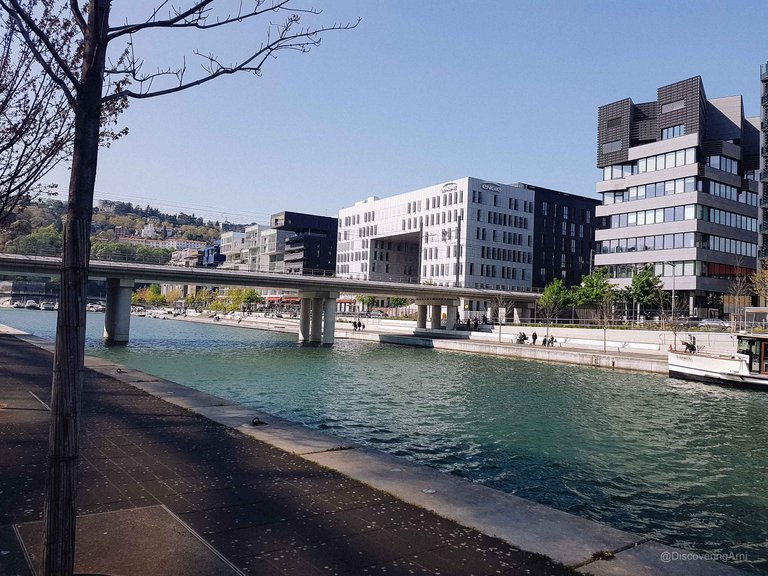 Our evenings are spent watching episodes of Recherche Appartement ou Maison, a French TV reality show on M6 with a Real Estate Celebrity and Actor, Stephane Plaza along with other real estate experts in different regions of France. The title of the show is translated into English as "Apartment or House Search." They basically help residents who have plans of relocating to look for properties within their budget.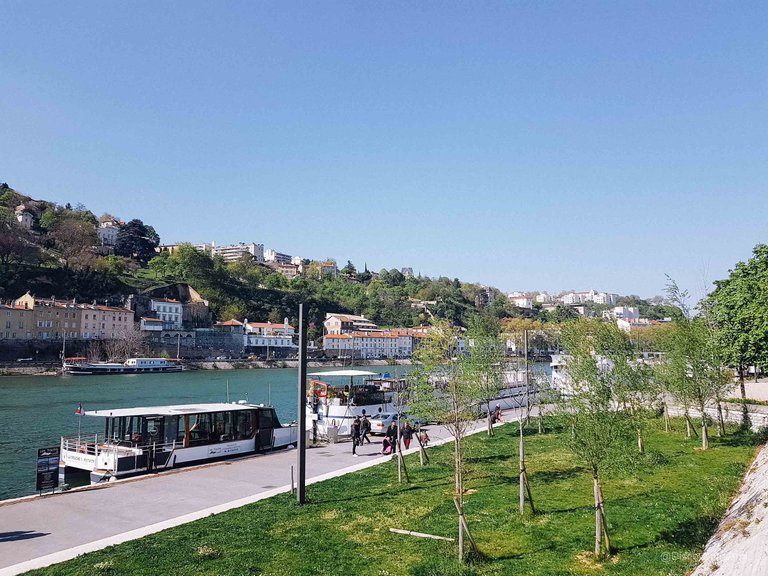 Riverside parks at Saône River
The episode we watched last night was about a search for an apartment in Lyon. Recognizing the streets they featured inspired me to write about our architectural tour of Lyon one fine Sunday during a cross-country road trip with @iamyohann in 2019. I recorded short videos on my phone and I decided to edit them in the hopes of inviting you to vicariously experience the architecture walk with us. Here it is:
Lyon
According to wiki, Lyon is the second-largest urban area in France at the junction of two rivers - Rhône and Saône.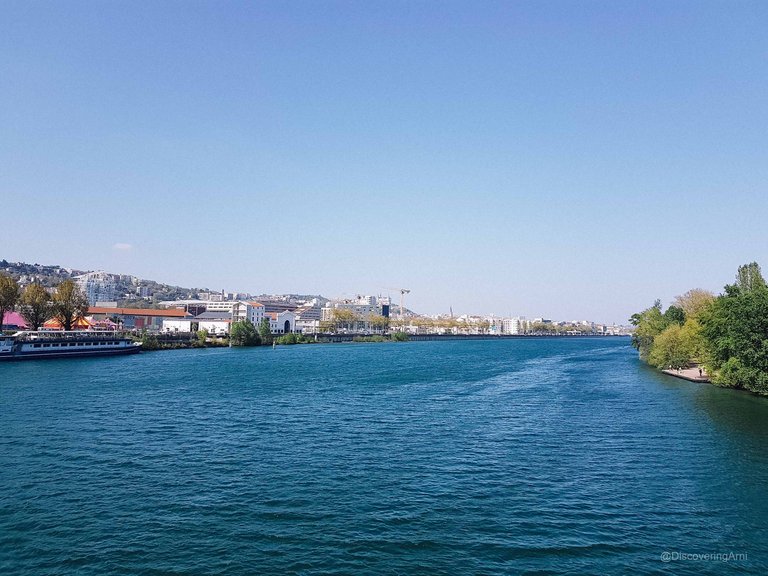 View of the Rhône River
We left the car at the hotel and explored the streets on foot. The best way to explore the old city of Lyon is by walking. While doing so, I spotted several interesting architectural buildings. Given the limited time we had, we didn't get to explore the interior of these beautiful structures. Rather, we admired the facades and the materials used.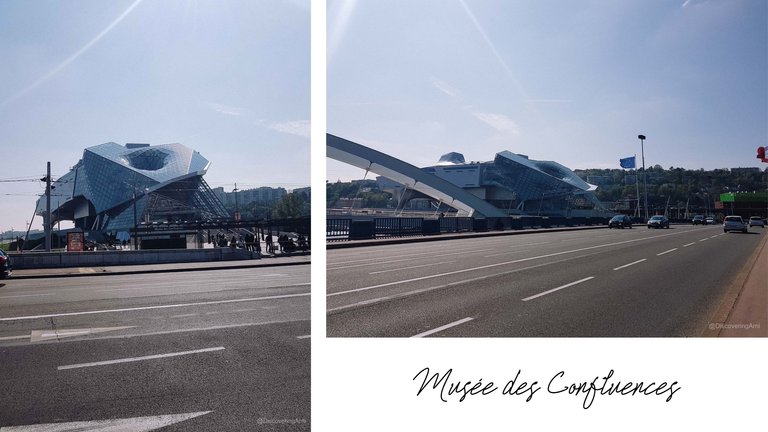 The first building we came across as we crossed the bridge from the hotel is this museum, Musée des Confluences in the Deconstructivist style of architecture designed by Coop Himmelb(l)au, an Austrian architectural, urban planning, and design firm. This anthropology museum and science center is nestled at the confluence of the 2 rivers, beautifully admired from the stunningly designed bridge.
Pops of colorful murals adorn the pavements. Here's a closer look at various building facades.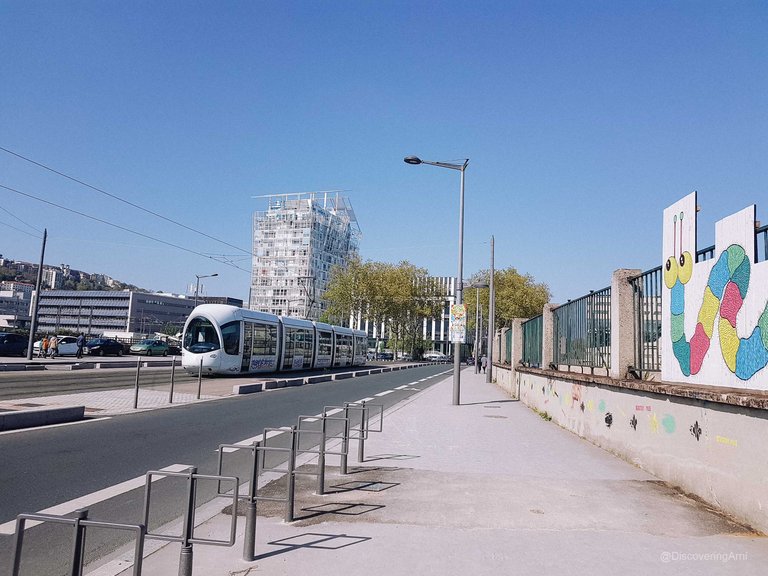 The white apartment building next to the railway as shown is Ycone La Confluence Residential Tower (Photos above and below right). It was completed in 2019 and designed by Ateliers Jean Nouvel. Confluence meaning convergence of various styles. It's a mixed-use building that would accommodate retail outlets. The facade design incorporating green terraces and balconies filters the noise, creating a quiet space for dwellers from their neighbors and the busy neighborhood.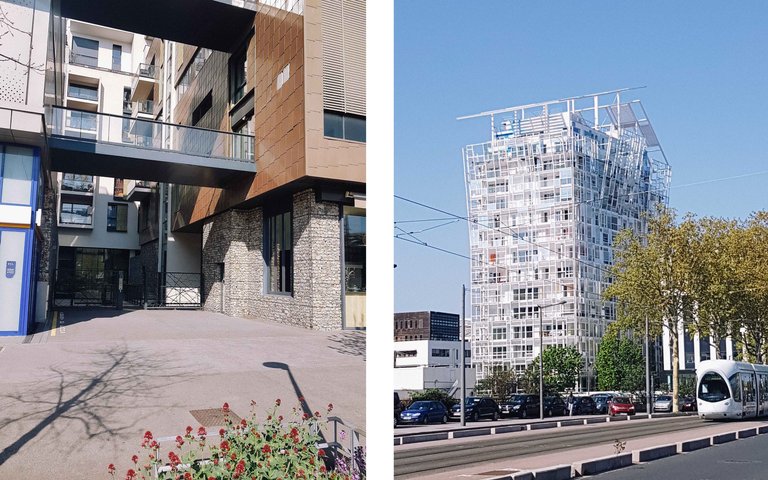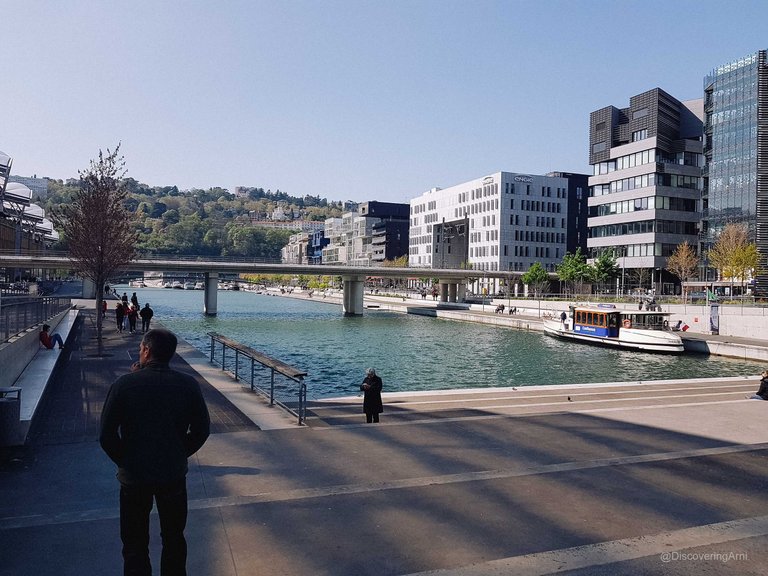 Taking the shortcut through Confluence Mall, along Cours Charlemagne.
On our way to Old Lyon, we chanced upon this area. There were open spaces, a petanque court, and a skate park overlooking the river. This is where you could find Les Bateaux Lyonnais, to experience cruising on the Saône River.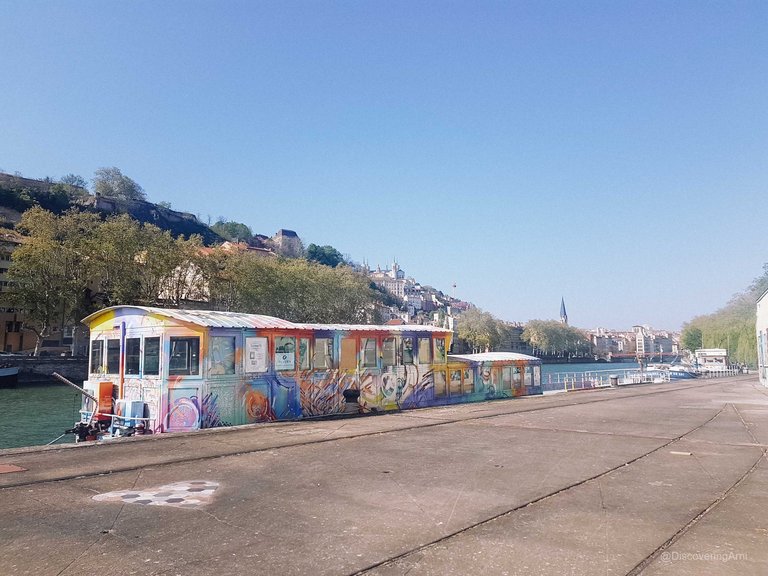 Vieux Lyon (Old Lyon)
Towards the end of the Quai, we crossed a footbridge called La passerelle Paul-Couturier ou passerelle Saint-Georges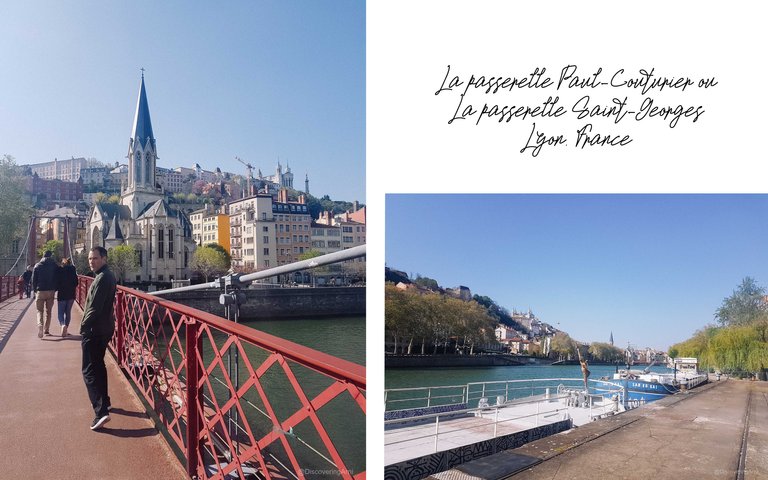 The Neo-Gothic Style church that you immediately spot from the footbridge is Saint George Church of Lyon ( Église Saint-Georges) a Roman Catholic Church in the Vieux Lyon Quarter. According to wiki, it was built in 550 and was destroyed. It was later rebuilt and redesigned by Architect Pierre Bossan and is now considered a historical monument.
I spotted this apothecary selling natural herbs. The labeled drawers were neatly organized and I couldn't help but take photos.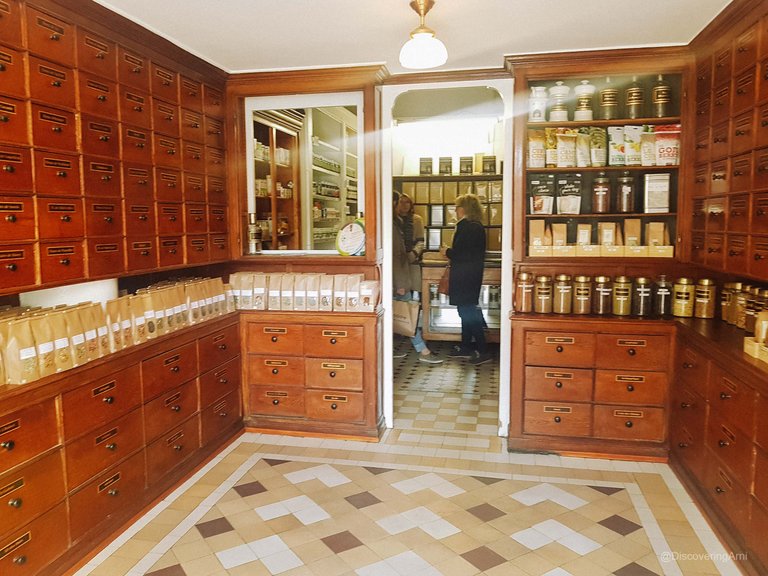 One could get lost wandering the narrow cobblestone alleyways in Vieux Lyon. Immerse in the old architecture and enjoy the various sounds on a weekend.
Below is Maison du Crible / La Tour Rose (The Pink Tower), a UNESCO World Heritage site. It was built in Italian Renaissance Style. Explore the secret passageways of this quiet neighborhood that lead to the inner courtyard. The central staircase tower, known as la tour rose connects every floor of the building.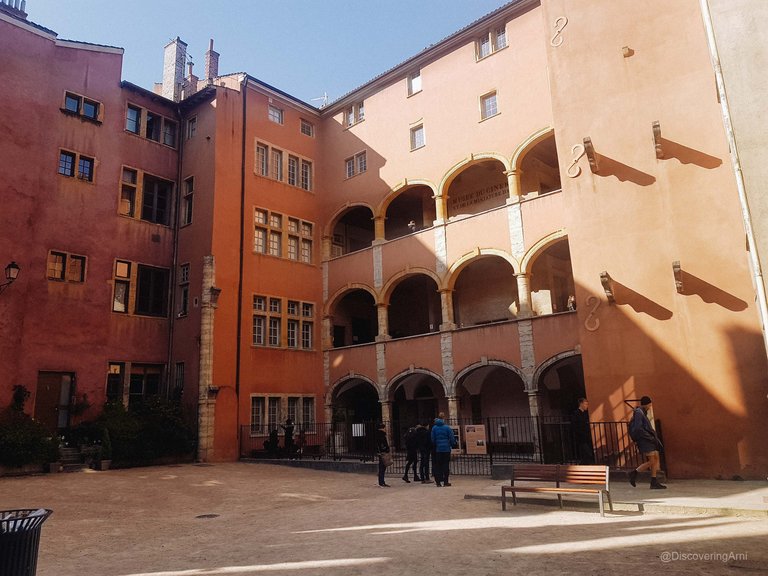 Saint-Jean-Baptiste Cathedral is referred to as the majestic old crown of Lyon. It's a Roman Catholic church in a combined Romanesque and Gothic Style of Architecture in the 5th District. It faces a public square surrounded by restaurants and specialty shops with a link to the metro.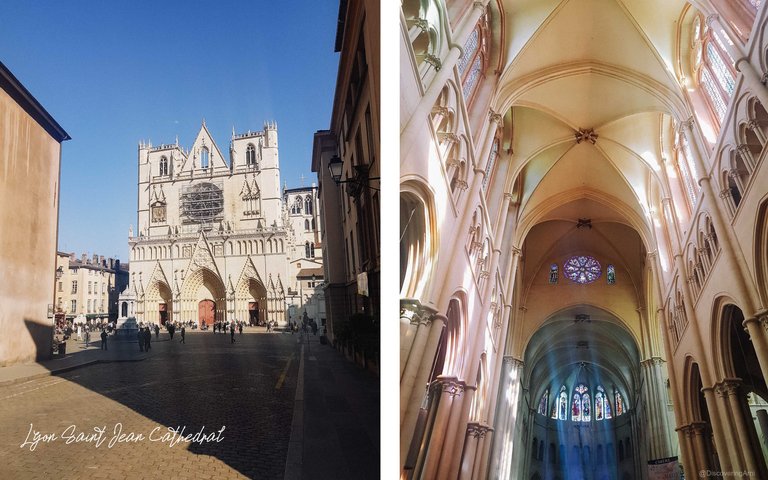 We continued our walk towards the steep steps even though there is a funicular that could easily transport you to the popular cathedral.
La Basilique Notre Dame de Fourvière
The Basilica of Notre-Dame de Fourvière's ornate facade and its location at the top of the hill instantly commanded a presence. What's so special about it is the view from the cathedral grounds and the nearby hilltop garden.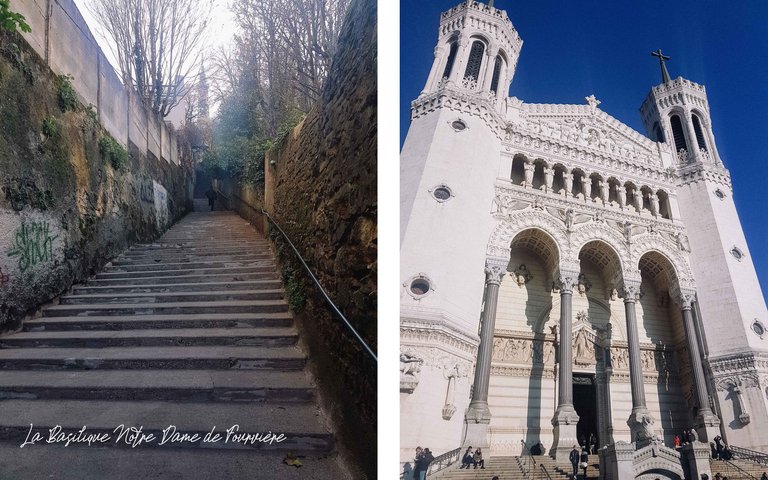 According to wiki, the basilica was built on a shrine dedicated to Virgin Mary for saving the city from the bubonic plague in 1170.
Architect Pierre Bossan designed the cathedral which contains two churches in 1872 and was only completed in 1884. 12 years of work. He drew inspiration from Romanesque and Byzantine styles. The churches are stacked on top of each other with the upper church in ornate design while the latter is a simpler version.
The gorgeous view of Lyon could be seen from the basilica's main entrance.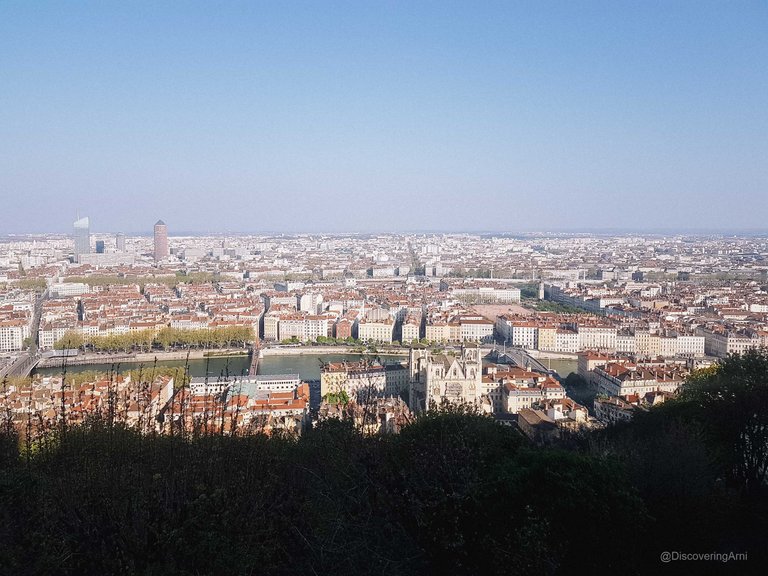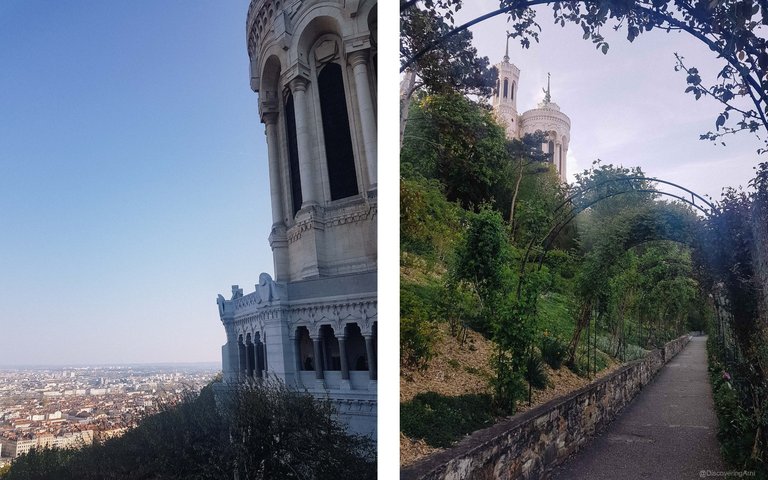 View from Fourvière and Jardin du Rosaire - Le Parc des Hauteurs
Le Parc des Hauteurs is a hilltop urban park in Fourvière Hill, part of the urban planning developments of the city in 1906 to alleviate the lack of public parks and open spaces. There was a terraced rose garden (Jardin du Rosaire) and a botanical garden, that descends back to the city center. It was early spring and the roses weren't in bloom yet. Nevertheless, we enjoyed the walk through these arches and canopies of trees.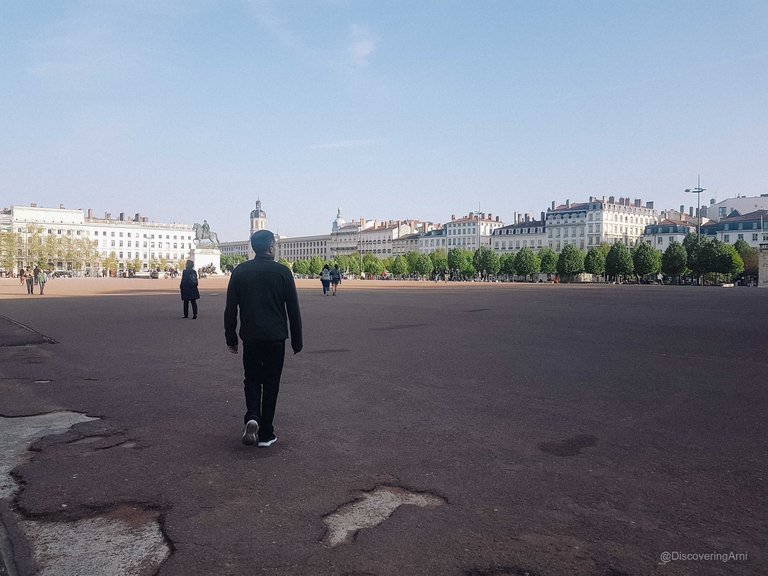 Place Bellecour
We continued to walk towards our hotel and we visited this large square at the heart of Lyon. I read a french book about an American exchange student living with a family in Lyon and they mentioned this a few times in the story. This inspired me to take a detour to check this out.
According to wiki, it is one of the biggest public squares in Europe and the third-largest in France. That's the statue of Louis XIV from a distance.
---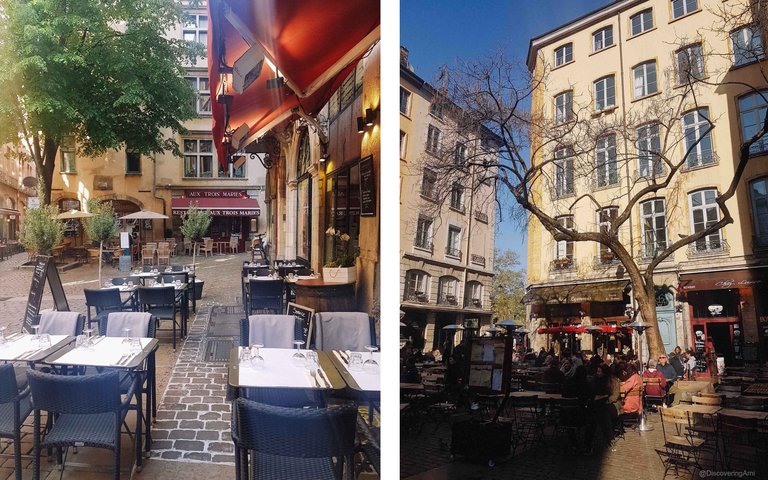 Gastronomy in Lyon
One shouldn't miss culinary exploits, cooking classes, gourmet boutiques, bars, and restaurants while in Lyon.
Indulge in authentic Lyonnaise cuisine in warm family-run bistros called Bouchons Lyonnais. The most popular Lyon dish to try (that sadly we missed) is an oval-shaped dumpling in a thick cream sauce made of ground meat or fish called Quenelle.
There are also several Michelin-starred restaurants in the city by Paul Bocuse if you have refined tastes.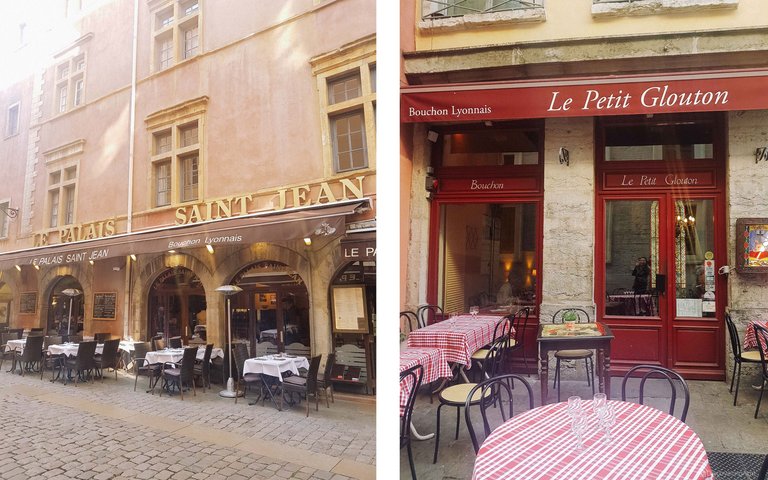 As much as I wanted to try these culinary destinations, we ended up having a burger in a fast-food. You might think, "What?" Oh well. If I were alone, you'd find me inside one of these bouchons. I will definitely return one day to do that. Any Lyonnaise cuisine you highly recommend?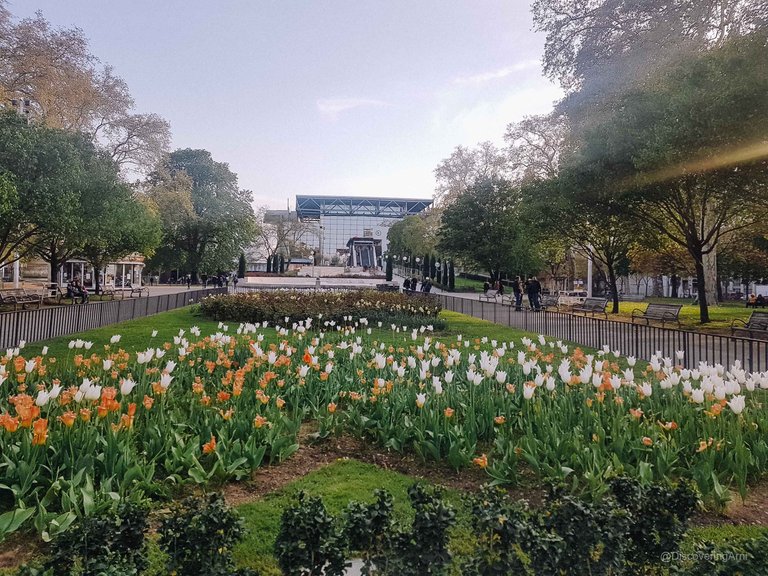 Thank you for reading and if you have managed to reach this far in my post.
Hope you enjoyed the walking "architectour" in Lyon!
---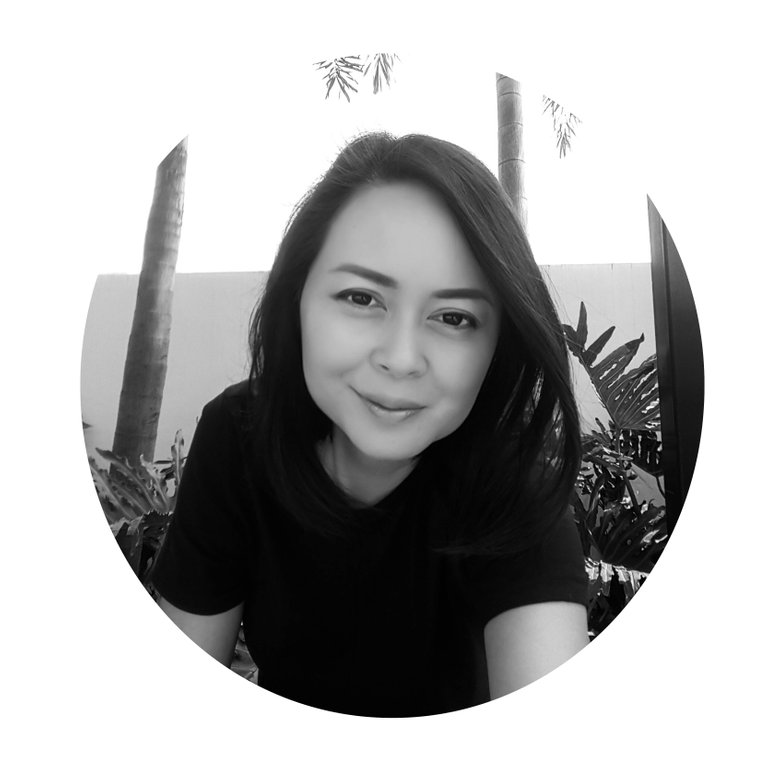 "I create spaces that tastefully marry function and aesthetics. I intend to immerse myself in beauty not only by tangible objects but also by the unseen." -
Curiosity and imagination lead to unexpected experiences. Interested in Nature, Places, anything French, International Cuisine, and Architecture + Interior Design. Co-founder of Architecture + Design Community. Feel free to follow her, re-blog, and upvote if you enjoy her content.