Hola amigos de Hive.
Se acerca la primavera y hay que ir pensando en darle un aire un poco más fresco a la casa, ¿No os parece?
Spring is coming and we have to start thinking about giving a little more fresh air to the house, don't you think?
Cada año por estas fechas me gusta cambiar algunas cosas de casa y renovar un poco la decoración. Al igual que en invierno, me gusta poner mantas muy calentitas en los sofás y detalles navideños.
Every year around this time I like to change some things around the house and renew the decoration a bit, just like in winter I like to put very warm blankets on the sofas and Christmas details.
Por estas fechas suelo darle un aire diferente a la casa con solo unos detalles.
At this time of the year I usually give a different look to the house with just a few details.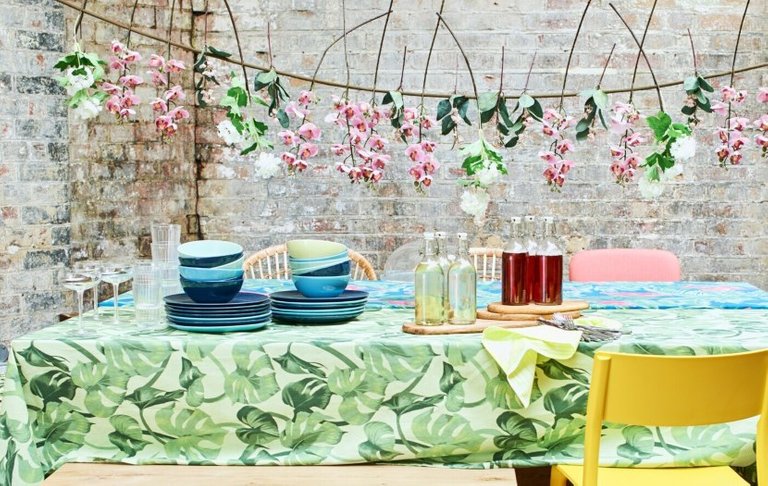 Fuente: https://www.pisos.com/aldia/cuales-son-los-mejores-textiles-para-el-verano-cortinas-tapizados-cojines-ropa-de-cama/1642770/
1.-Deja pasar la luz en tus ventanas:
Let the light in through your windows:
Cambio las cortinas y dejo unos visillos blancos que dejan pasar la luz estupendamente.
I change the curtains and leave some white net curtains that let the light in beautifully.
La idea es que sean prácticamente transparentes y la primavera entre en casa :)
The idea is that they are practically transparent and the spring comes into the house :)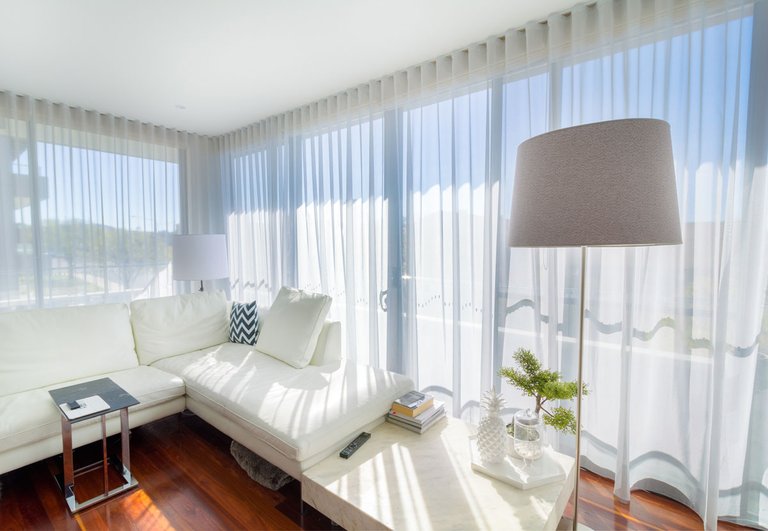 Fuente:https://cortinarte.com/blog/cortinas/cortinas-visillo/emamorada-las-cortinas-visillo-transparentes/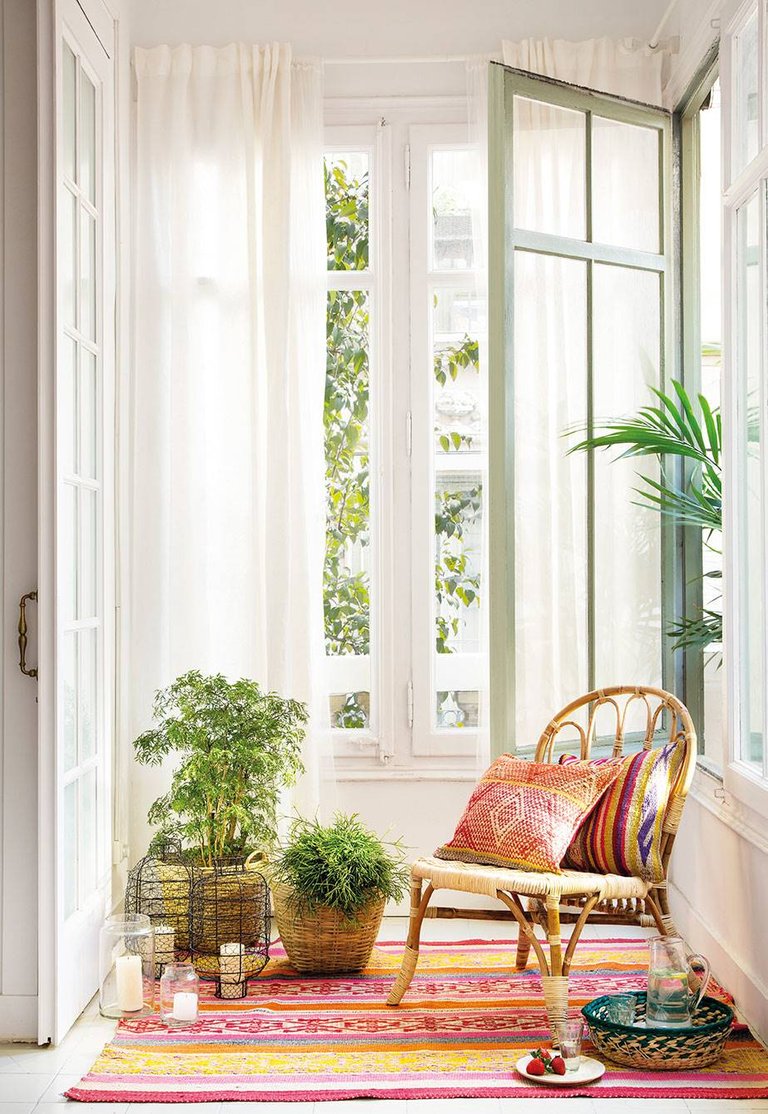 Fuente: https://www.elmueble.com/estancias/rincones-lectura_44942
2.-Colores frescos y vibrantes:
Fresh and vibrant colours.
Esos colores cálidos que tanto te gustan cuando hace frío, ahora tienen que ser un poco más frescos y transmitir más alegría. Recuerda los colores que la naturaleza nos brinda en esta época del año.
Simplemente cambiando los colores de algunos textiles, la estancia se transforma.
No abuses de los colores fríos.
Those warm colours that you like so much when it's cold, now have to be a bit cooler and transmit more joy. Remember the colours that nature gives us at this time of year.
By simply changing the colours of some textiles, the room is transformed.
Don't overuse cold colours.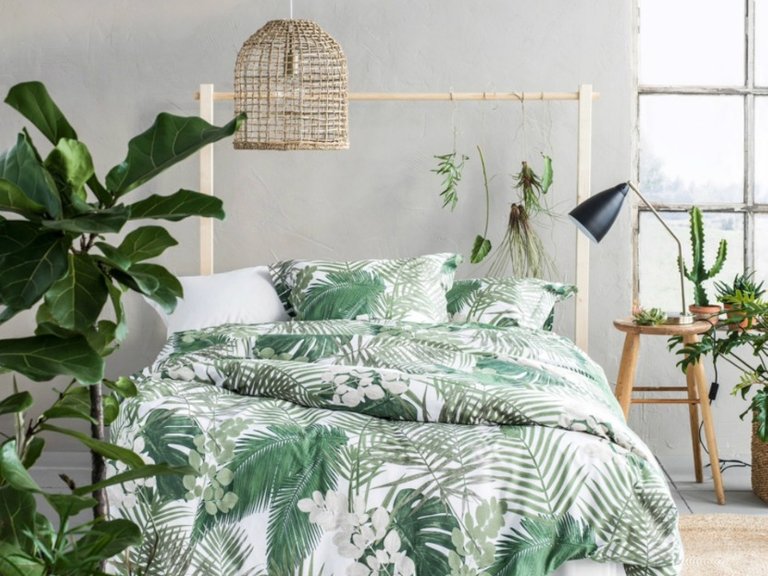 Fuente:https://www.pisos.com/aldia/cuales-son-los-mejores-textiles-para-el-verano-cortinas-tapizados-cojines-ropa-de-cama/1642770/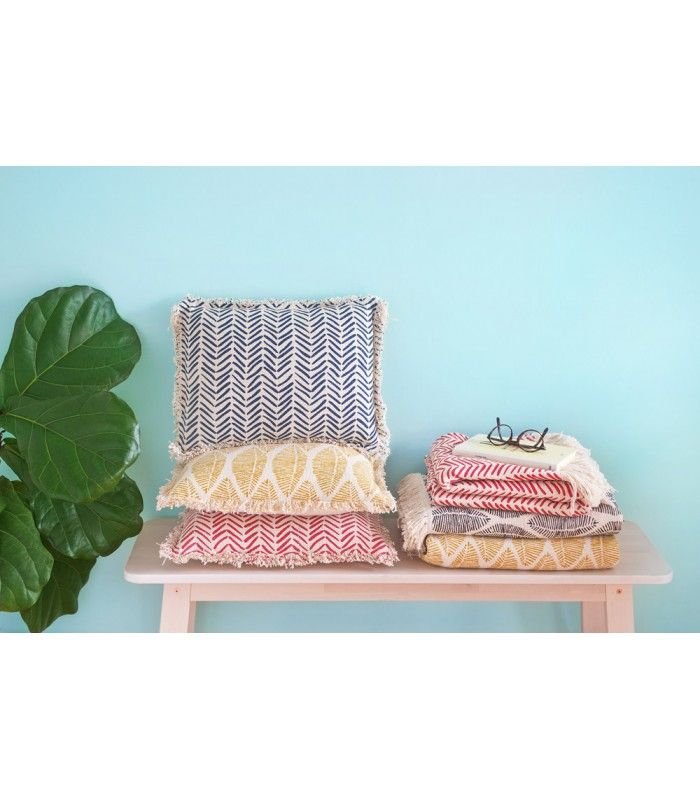 Fuente: https://www.rderoom.es/shop/124-cozy-textiles-con-encanto
3.-Decora con flores y plantas:
Decorate with flowers and plants.
Esto es algo que hay que hacer durante todo el año, ya que nos transmite una alegría en casa que no se puede comparar.
Al traer la naturaleza a nuestro hogar, hacemos que esta, sea más bonita y alegre.
Pero sobre todo nos hace sentir más felices.
¡Prueba y pon flores en casa!
This is something you should do all year round, as it brings a joy into your home that is incomparable.
By bringing nature into our home, we make it more beautiful and cheerful.
But above all it makes us feel happier.
Give it a try and put flowers in your home!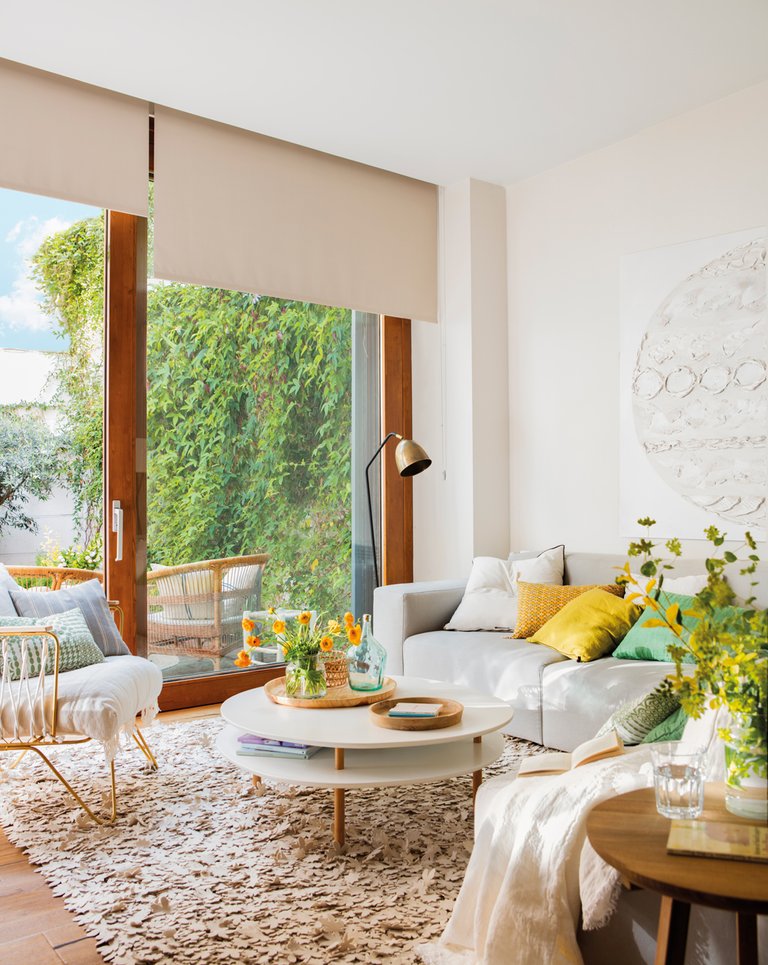 Fuente:https://www.elmueble.com/temas/cortinas/fotos/12/

Fuente:http://www.elmueble.com/estancias/salones/vuelve-enamorarte-salon_40019?utm_source=pinterest&utm_medium=social&utm_campaign=trafico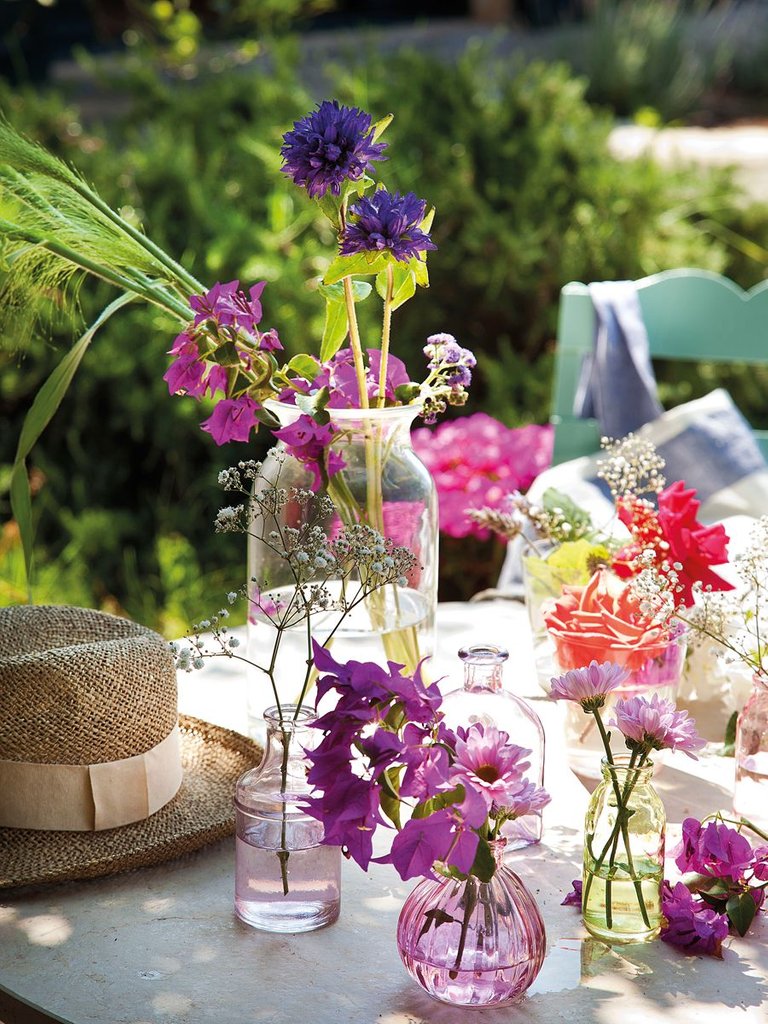 Fuente:http://www.elmueble.com/ideas/decoterapia/estacion-nueva-casa-nueva_40414/2?utm_source=pinterest&utm_medium=push&utm_campaign=trafico

¡Espero os guste !
I hope you liked it !