Hola amigos de Hive.
Hoy os quiero traer algunas pautas para transformar la casa y darle ese estilo Industrial Vintage que esta siendo tendencia desde hace ya algunos años.
Today I want to bring you some guidelines to transform the house and give it that Vintage Industrial style that has been a trend for some years now.
Desde que era muy joven, ha sido uno de mis estilos de decoración preferidos.
Creo que mucho de esto, es culpa de las películas que todos hemos visto en los que los protagonistas viven en esos espectaculares lofts en los suburbios o zonas industriales de grandes ciudades.
Desde entonces siempre ha sido un estilo de decoración que me gusta.
Since I was very young, it has been one of my favourite decoration styles.
I think a lot of this is because of the movies we've all seen where the main characters live in those spectacular lofts in the suburbs or industrial areas of big cities.
Since then it has always been a style of decoration that I like.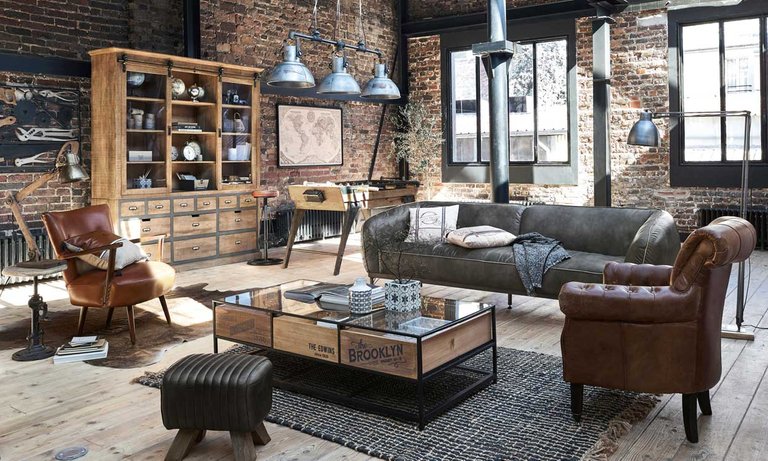 Fuente:https://blog.uribeschwarzkopf.com/cuales-son-las-3-tendencias-en-arquitectura-nuevo-ano
Hoy os quiero mostrar algunas pautas que son imprescindibles para lograr ese estilo en cualquiera de nuestras casas.
Today I want to show you some guidelines that are essential to achieve this style in any of our homes.
1.-Si tienes una pared en ladrillo visto, aprovéchala.
Dale un aire un poco envejecido, pinta algunos ladrillos en tonos diferentes y deja que a mezcla de unión no sea perfecta.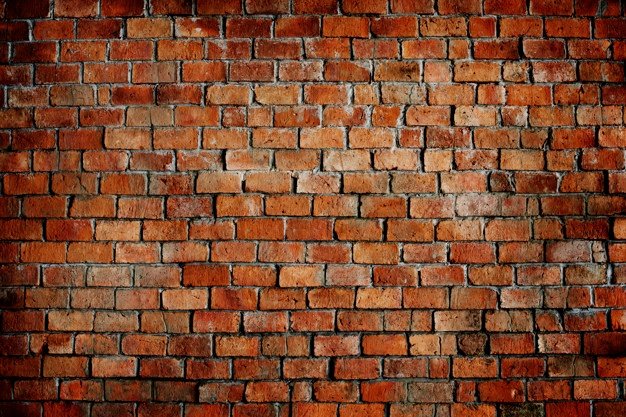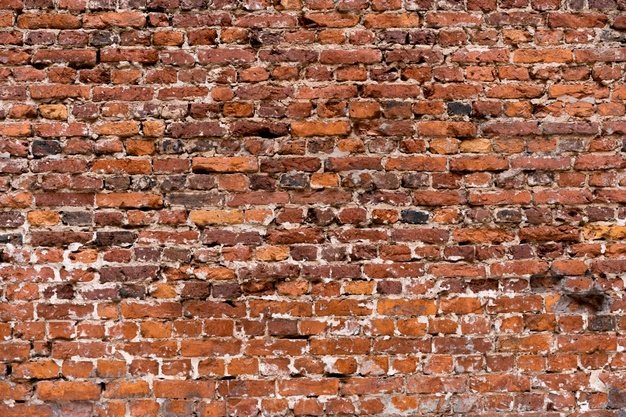 En tonos grises oscuros.
In dark grey tones.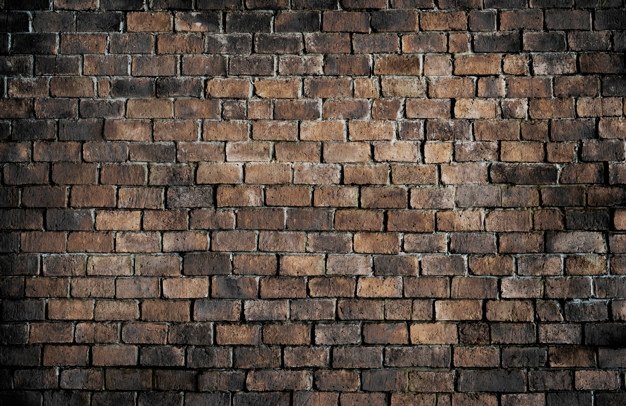 Fuente: www.freepik.es/fotos-vectores-gratis/textura-ladrillos
2.-La iluminación recobra una importancia extrema en este tipo de estilo de decoración.
Lighting takes on extreme importance in this type of decoration style.
Lámparas y luminarias con formas poco trabajadas. Realizadas con piezas industriales, diseños de exposición.
Bombillas vistas con efecto alambre y cables vistos sin nada más.
Lamps and luminaires with forms that are not very elaborate. Made with industrial pieces, exhibition designs.
Bulbs seen with a wire effect and wires seen without anything else.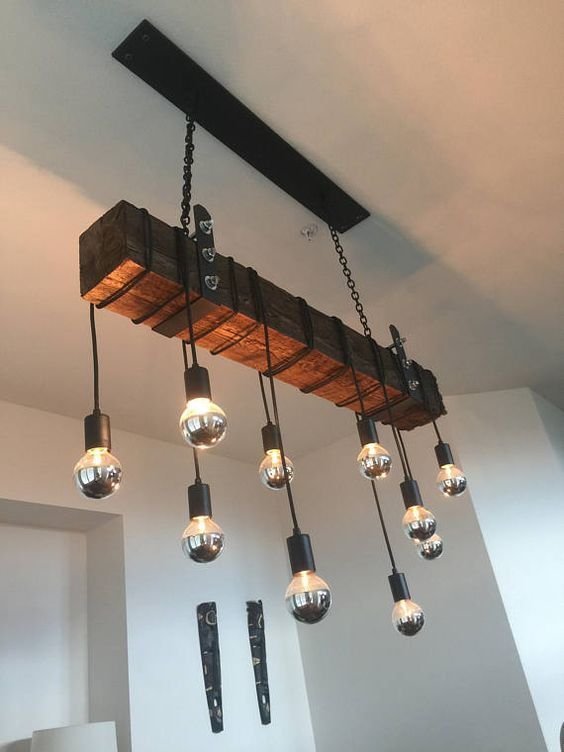 Fuente:https://www.pinterest.es/pin/351351208421429588/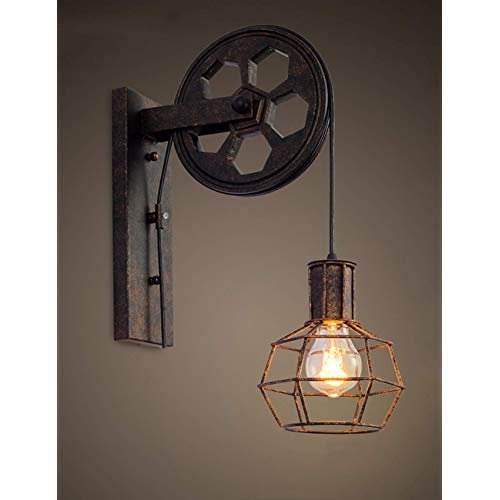 Fuente:https://www.consejosparamihuerto.com/iluminacion-exterior/lamparas/lamparas-industriales/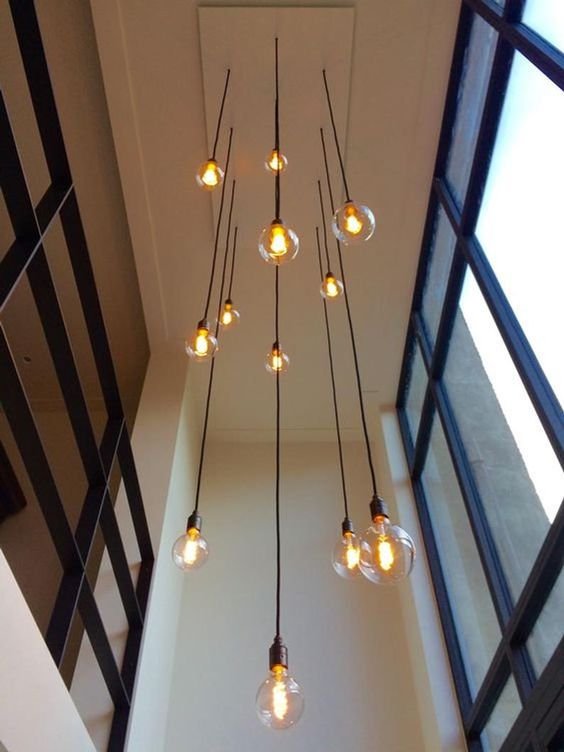 Fuente:https://www.pinterest.es/pin/506655026837867486/
3.-Muebles con metal y madera poco tratada.
Furniture with metal and lightly treated wood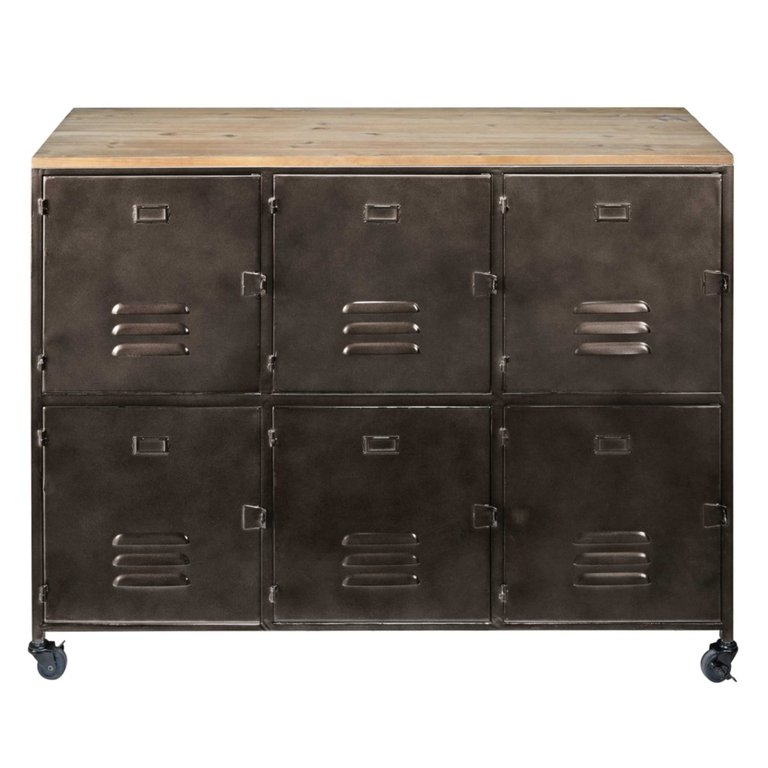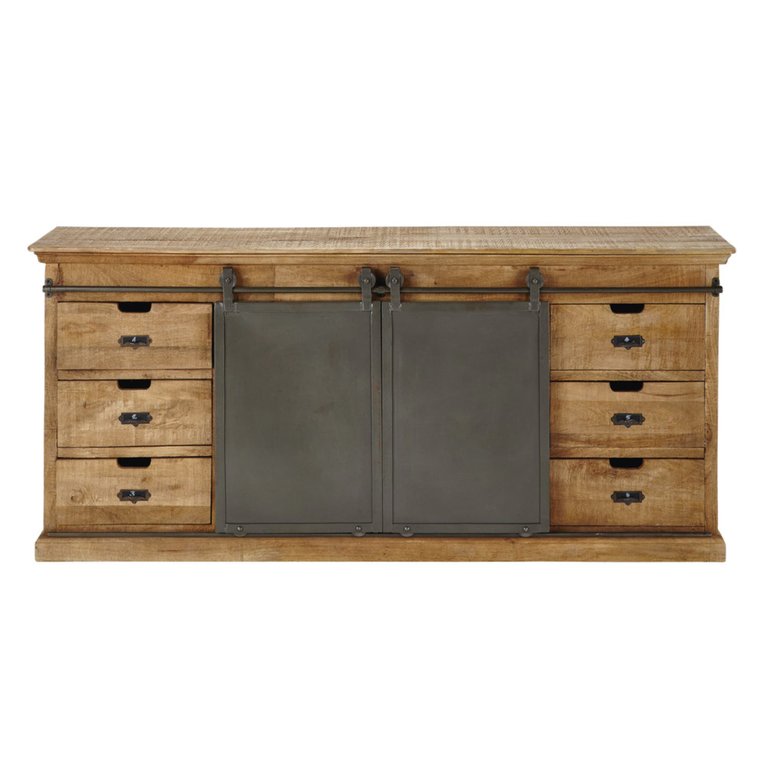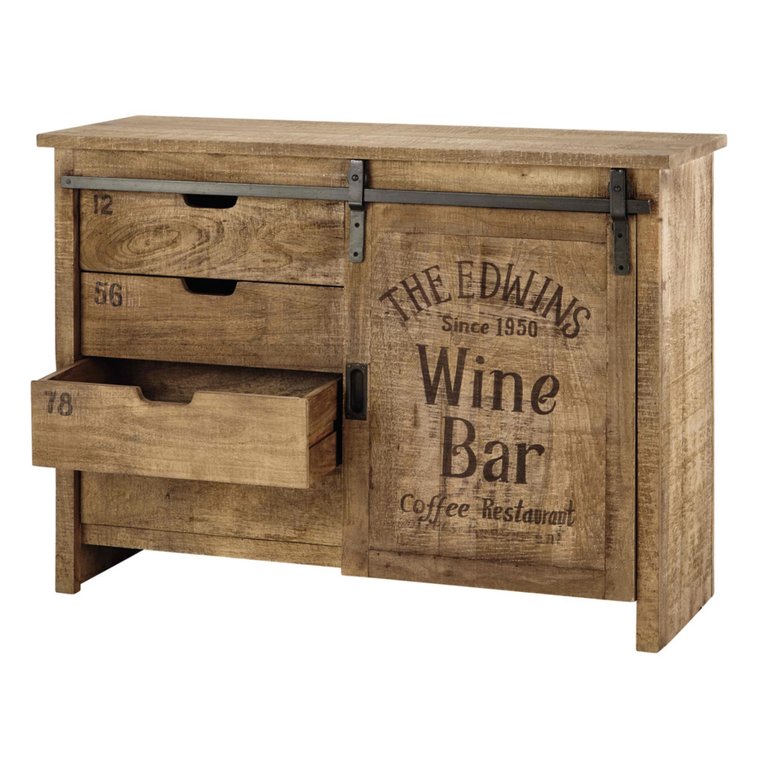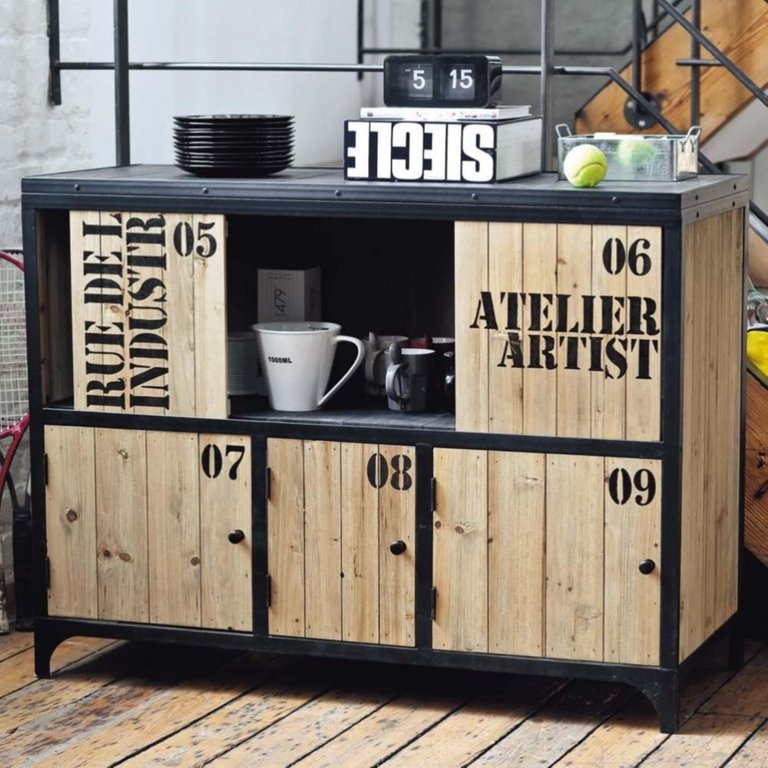 https://www.maisonsdumonde.com/ES/es/p/aparador-industrial-de-metal-negro-y-abeto-docks-110305.htm?utm_source=google_shopping&utm_medium=organic&gclid=Cj0KCQiA962BBhCzARIsAIpWEL0WapVCxL89V2FJIPKmvx0uAgRk8bsX_e2hYcDZlzKXgeprWUfslmcaAlEjEALw_wcB
4.-Deja que las instalaciones sean piezas visuales.
**Let the fixtures be visual pieces **.
Aprovecha las instalaciones que tienes y con tubos de cobre o pintados en negro, recobrarán un nuevo look mucho más apropiado.
Si no tienes instalaciones visibles, improvísalas. Haz piezas de enfoque con tuberías.
Make the most of the installations you have and with copper or black painted pipes, they will regain a new and much more appropriate look.
If you don't have any visible installations, improvise them. Make focus pieces out of pipes.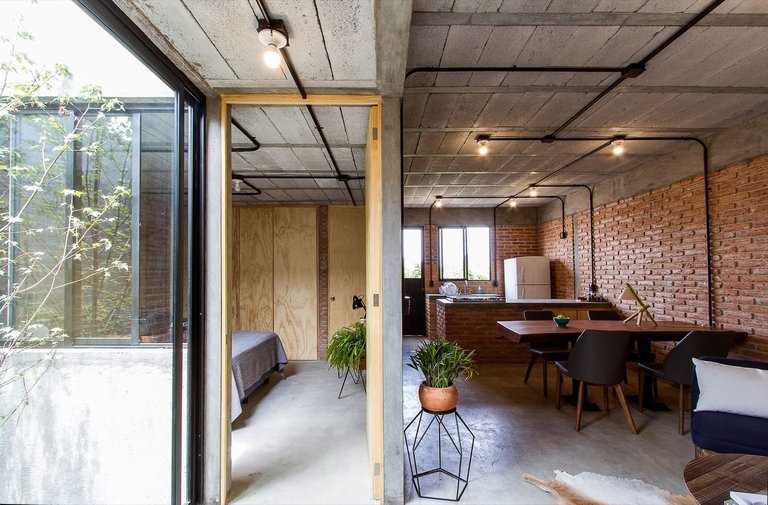 Fuente:https://www.pinterest.com.mx/jjgs07/_saved/

Fuente:https://decofilia.com/diseno-de-interiores-con-tuberias-vistas/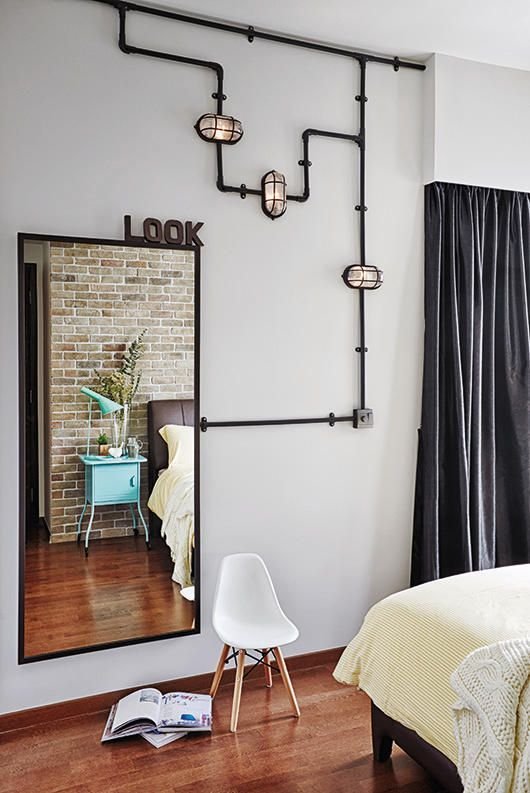 https://www.google.com/search?q=tuberias+vistas+efecto+industrial&sxsrf=ALeKk032LG2fozMvofkW5bDzVIcZ4K6g_A:1613463621913&source=lnms&tbm=isch&sa=X&ved=2ahUKEwin4Kqw_O3uAhVPQEEAHf_zD94Q_AUoAXoECBYQAw&biw=2844&bih=1415#imgrc=YYm_T8R2_tLlYM&imgdii=hBy4gETtFa9s3M
5.-El hormigón será muy valorado en tus estancias.
Concrete will be highly valued in your rooms.
El hormigón nos transporta a ese estilo industrial y poco terminado, ponlo en el suelo o las paredes, deja los pilares vistos o las viguetas.
Concrete transports us to that industrial and unfinished style, put it on the floor or walls, leave the pillars exposed or the beams.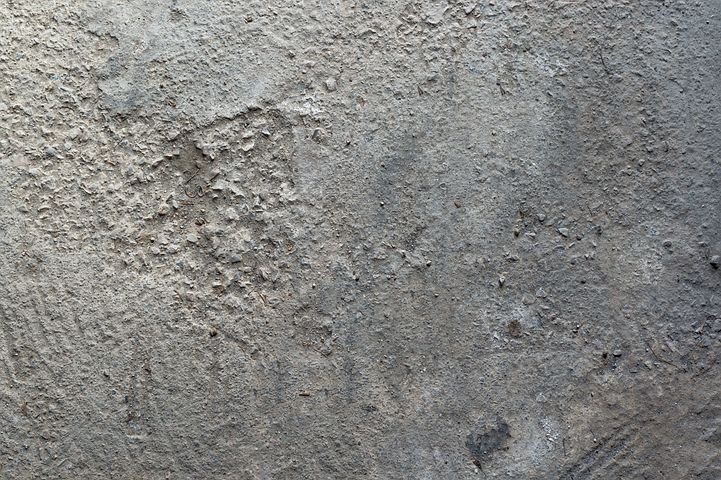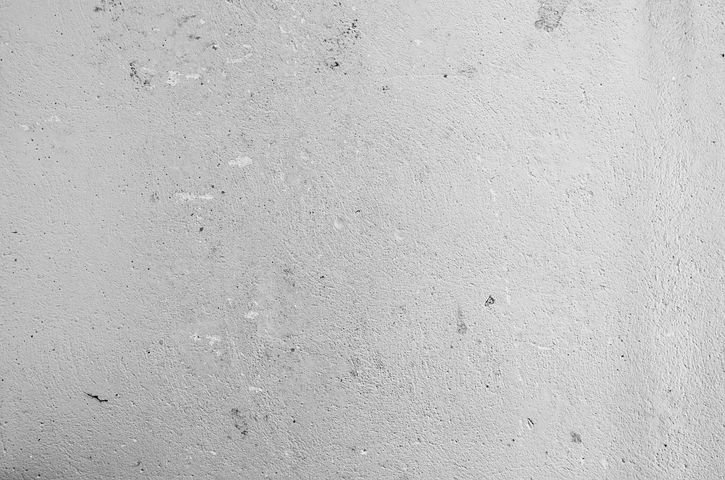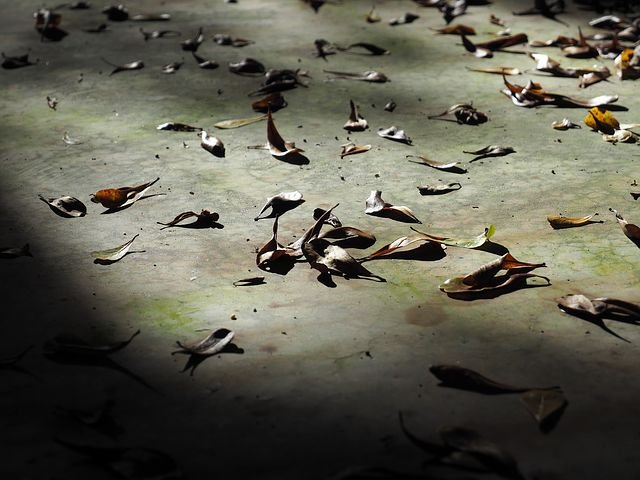 Fuente:https://pixabay.com/es/images/search/piso%20de%20cemento/
6.-Sillones y sofás vintage, si son en piel o efecto piel, mucho mejor.
Los modelos vintage en los sillones, son un acierto.
Vintage armchairs and sofas, if they are in leather or leather-effect, much better.
The vintage models in the armchairs, are a success.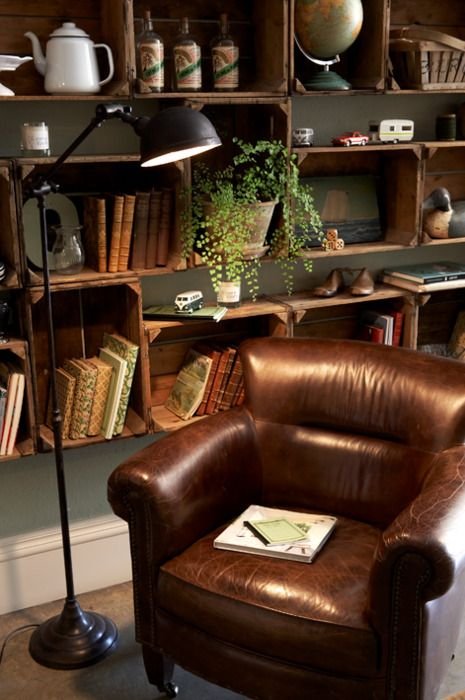 Fuente:https://www.pinterest.es/pin/492649944902205/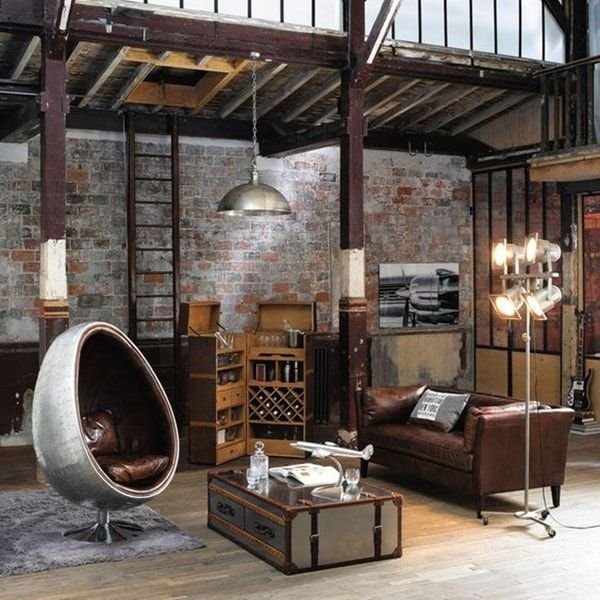 Fuente:https://www.pinterest.es/pin/454230312411633607/
Cuídate/ Take care.

¡Espero os guste !
I hope you liked it !