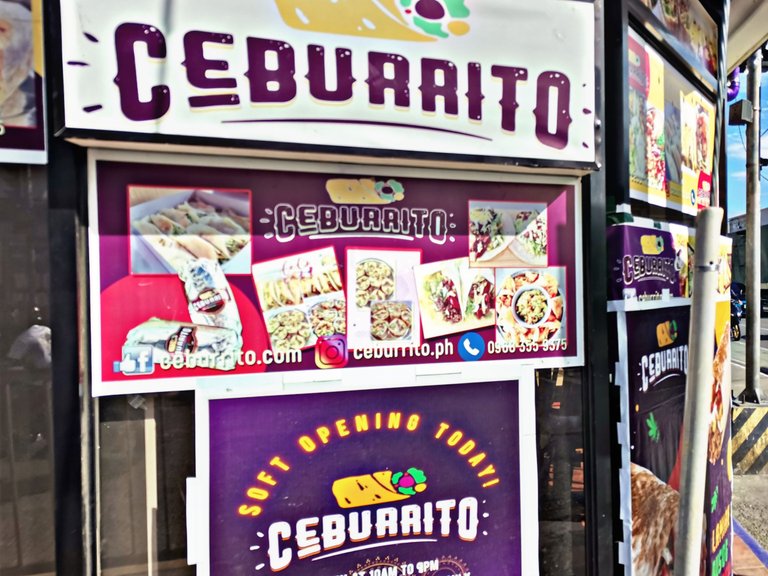 I learned to value tranquility and the interim falloff of my routines in these past days. Although the typhoon that reached our shores brought devastation and left us without electricity for almost a month and a half now, it opened my mind to fresh perspectives towards life. My 2022 opens up without the usual routines. I felt tangled with anxiety, doubt, and resentment after all my plans halted or paused, and it left me with the task of rebuilding our homes. Above all the circumstances, I learned to appreciate how my life slows down for a while.
I had been hustling all year round that I was about to burn out countless times. It just happened that I felt something not right already that I took breaks to not succumb to that. Over a month without electricity, I appreciated how I had time to rest and sleep earlier than usual. My regular day always ends by dawn the next day, but I sleep as early as nine for the first time in a long while.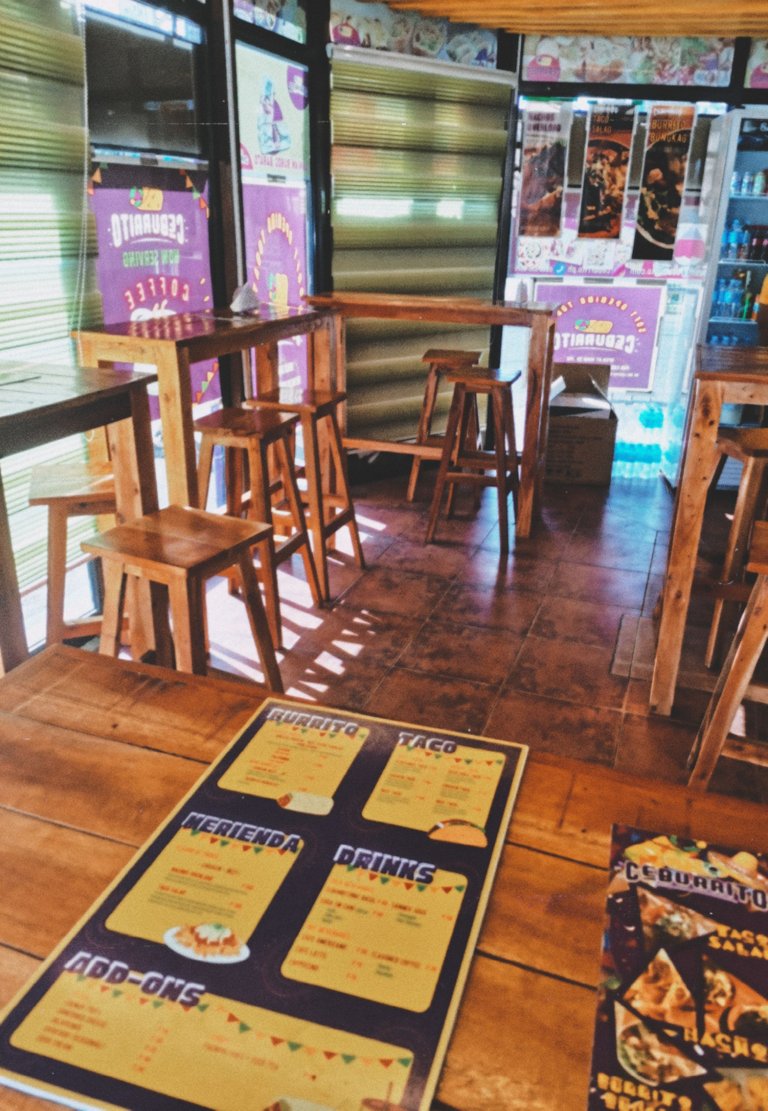 I had enjoyed the city night sky as stars are visible when our home is unlit. It allows me to drown in my inner world and reflect on goodness despite what happened. It assures that magic happens when we engage with our inner thoughts and worlds. Be curious than fear. I had the same experience working in cafes. The tranquility of space allows us to dig deeper into our inner thoughts and reflect on life.
Café had been a haven for me after the typhoon. I had some paper works for a couple of days in various cafes. I visited at least five different cafés in the last few weeks. While working in the café can be productive and hustle, luckily, my time had been more of the former. At the Workplace Cafe, I wore my game face to rush deadlines and paid less attention to the experience. While working over the Stoplight Cafe, I enjoyed the spatial experience and how soothing the tranquility is.
I am quite a workaholic. Sometimes I work till burnout. But over the years, I learned to appreciate small breaks. Working our asses to the bone does not guarantee good results. It only depletes our creative energy. After working to meet the deadline at the Stoplight Cafe, I decided to visit another place to dine and relax before going home and facing the responsibilities of rebuilding our home.
After spending a couple of hours in The Stoplight Café, I left earlier than the first day and went to Ceburrito, a diner across the street. The place isn't spacious, but it gives a good experience from its natural interiors and furniture. While scouting for a place where I spend time working, aside from electricity and the internet, I loved to book coffee shops with good ambiance and affordable. That is why I went to cafes that aren't that popular.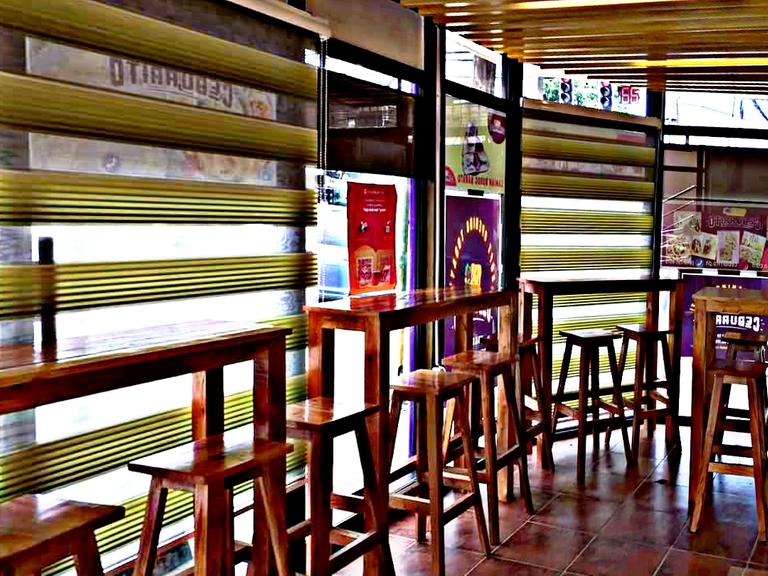 Packed with Goodness
Most of the cafes around my area are unlike Starbucks, and they have small spaces but with goodness. What sets apart small spaces from others is the simplicity of experience. While I have a couple of excellent choices which cafe or diner to go to, I still prefer the small coffee shop in the neighborhood. These cafes were uncrowded. Often their designs are simple and not overstimulating.
While staying an hour in Ceburrito, I felt it is like home. I went to Ceburrito, not in the rush hours, so I have enjoyed the place. It was about 30 minutes that I was only the customer around. So I enjoyed the alone time over a refreshing basil tonic and burrito. The place is quiet despite being at the corner of a busy highway. The wood element inside the diner somehow gives off a relaxing vibe. The staffs are hospitable, and the service amplifies the spatial experience.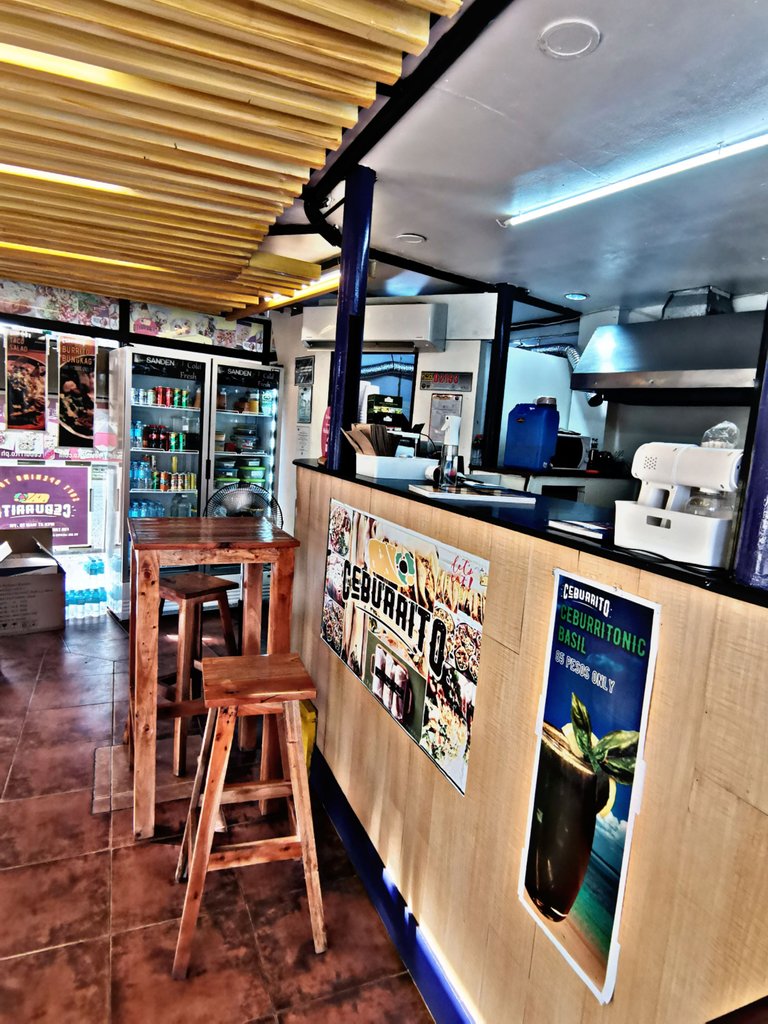 Most people will always seek the finest and often spacious cafe or resto in the area. Some people equate good experiences with big spaces, but I love small places packed with goodness. Maybe, my love of small spaces is due to the place I grow up. I grew up around small spaces. Our house isn't big, but I love it. My office at work is also small and has an open floor plan. It allows us to interact every day without losing sight. While my love of small spaces also roots in my introverted self.
Small spaces are intimate. It allows us to find ourselves. There are times that a small room can confine all my thoughts. It is seemingly contradictory, but it is true. I always love small spaces. They personify peace, solitude, and tranquility, and thus we can freely express ourselves. Regardless of whether we love big or small spaces, everyone needs a space to unload their thoughts and emotion. We need to make sure we're taking that space for ourselves and providing it to people who can't, whether it's in public or snuggled in a small room. A small, quiet, uninterrupted space is the perfect location to sit, reflect, think, and extend oneself.

Ceburrito
I had an unplanned visit at Ceburrito after spending the whole afternoon at the Stoplight Cafe. Ceburrito was across the street from the Stoplight Cafe. It was just out of curiosity that I visited the place since the place was a bakery before. You can locate Ceburrito at Carlos Perez Building, A.C. Cortes Avenue corner S.B. Cabahug St., Ibabao Estancia Mandaue City, Cebu in the Philippines.
Ceburrito offers delicious treats. They have a variety of burritos, nachos, and tacos that we can order. I ordered the classic beef burrito and Ceburritonic Basil (basil tonic). The burrito was good, while the basil tonic has leafy after-taste but refreshing. They also offer coffee and canned beverages. I can say that they lived up with their tagline: Lamian, Busog, Barato (Delicious, Full, Affordable). So much for the food, the place offers a good ambiance and spatial experience.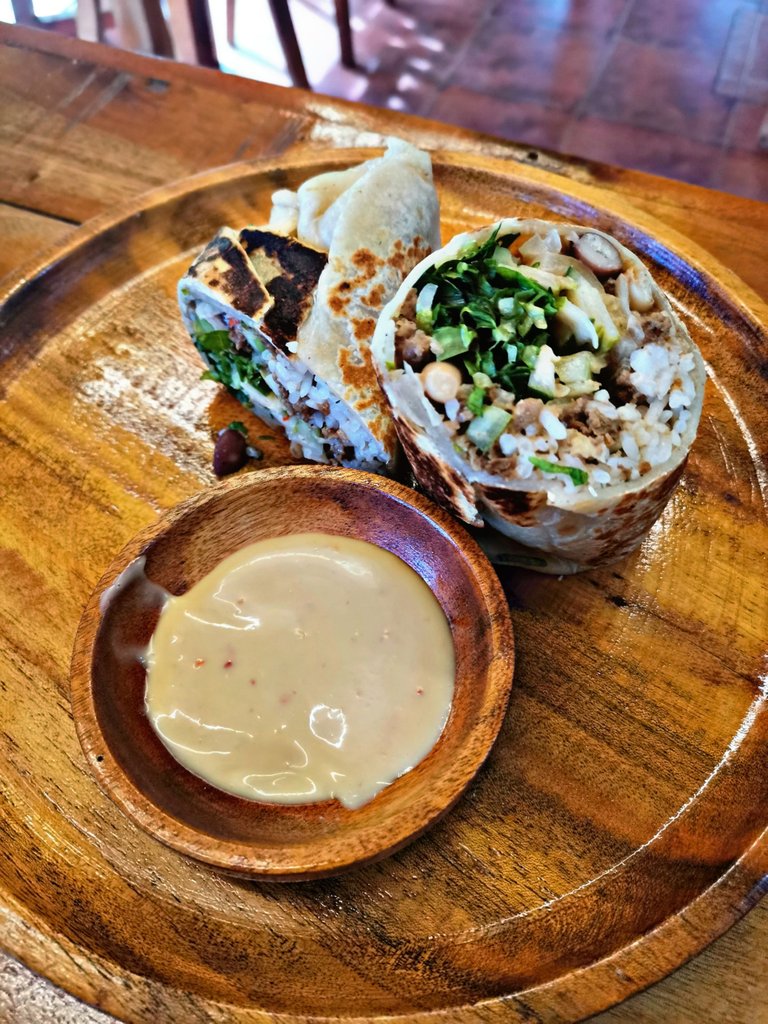 Ceburrito is not spacious, but the place gives off a homey or rustic feel. All of the pieces of furniture are of pallet woods, stained and varnished. The tables are a few centimeters higher than the regulars, so as the chairs. Boosting the wood theme, even more, the ceiling has wood cladding. The counter has a textured wood-theme wallpaper. The title's color matched the wood pieces of furniture and ceiling, creating a design harmony in the space. The diner has an all-glass front panel, which is seemingly capable of blocking the noise from the highway.
While Ceburrito has a small space, it brings a better spatial experience, especially with the wood interior design. The interior design ooze the place with a rustic and homey feel. The quiet environment and the tranquility that I felt from the space boosted how I felt about it. So when a place feels like home, it allows us to indulge in it. Since the pandemic, I don't eat out a lot. If I did, I felt anxious, but dining in Ceburrito wasn't.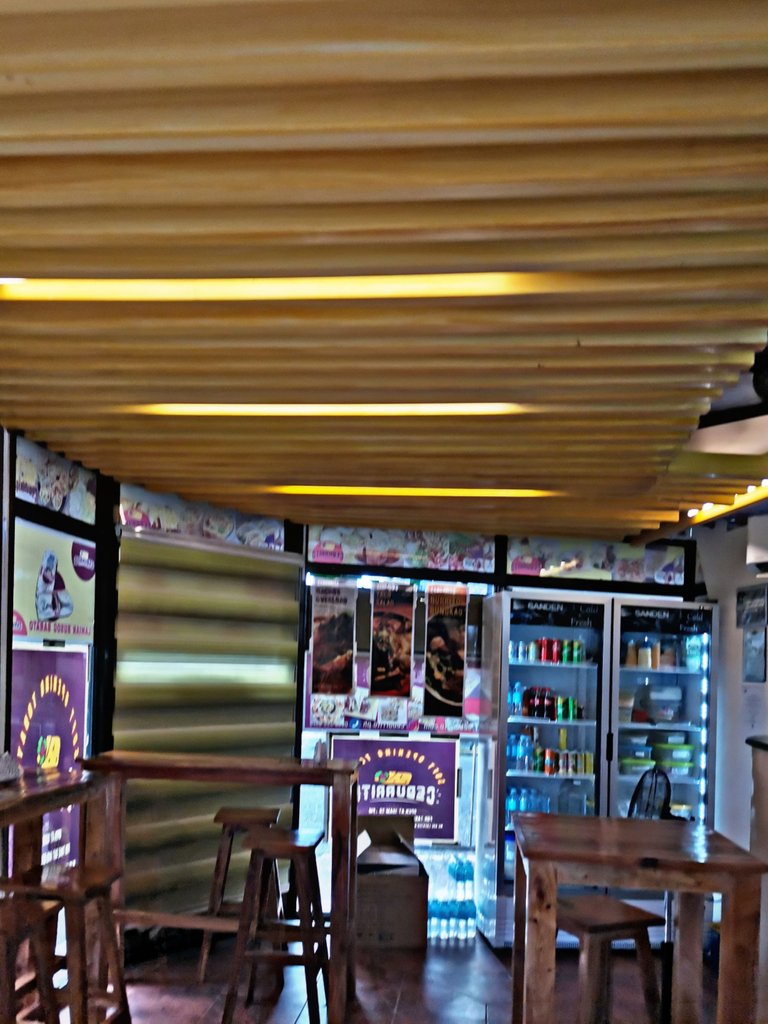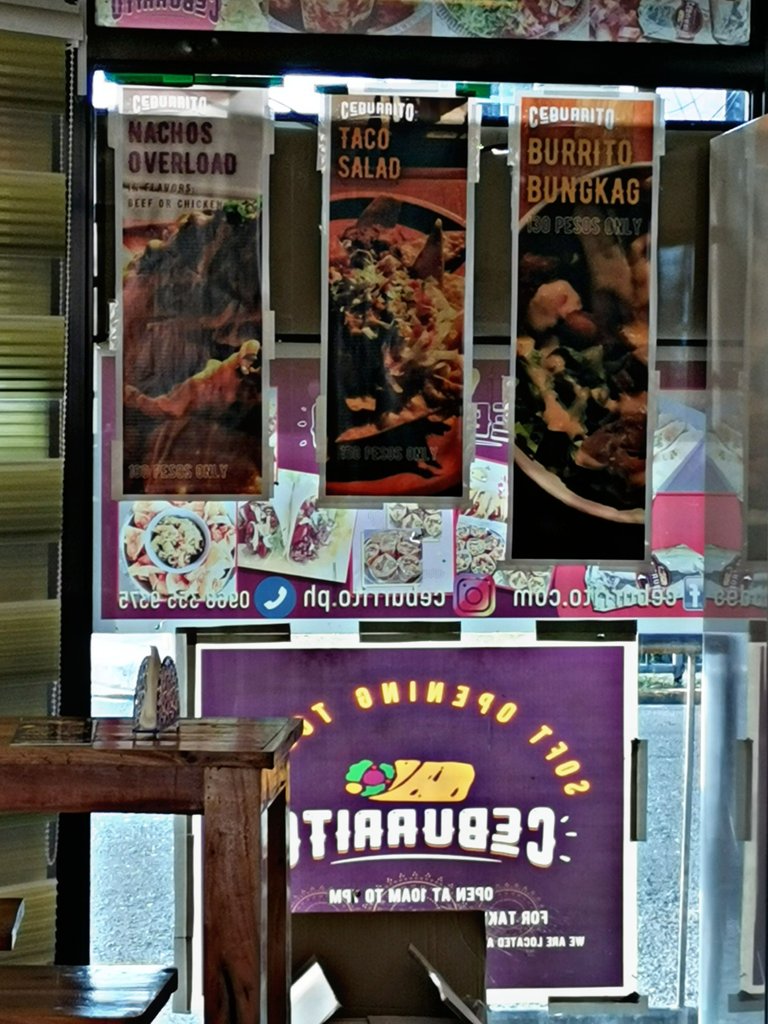 Being human and spaces
Regardless, we need space to process our ideas and feelings. Being able to self-reflect, dream, have deep thoughts and express creativity. These spaces allow us to be ourselves freely without judgment. It is undeniable that spaces affect us. We put ourselves into it, and it exposes itself to us. While thriving to live and forget the predicaments that happened, I slowly get to work more, but it isn't the right thing to do. Taking breaks and having pauses will surely help.
After spending a few days at a coworking space and cafés, I learned that typhoon isn't all bad things. If it wasn't for the typhoon, I would not spend some time in the cafe and have a different perspective towards life and loss. It allows me to immerse myself in my inner world and meditate on the goodness amid adversity. Instead of being afraid, be interested. We all need a space to dump our thoughts. Again, a small, quiet, uninterrupted place is the perfect location to sit, reflect, think, and extend oneself.
---
All Featured photos are from the author, unless explicitly stated.