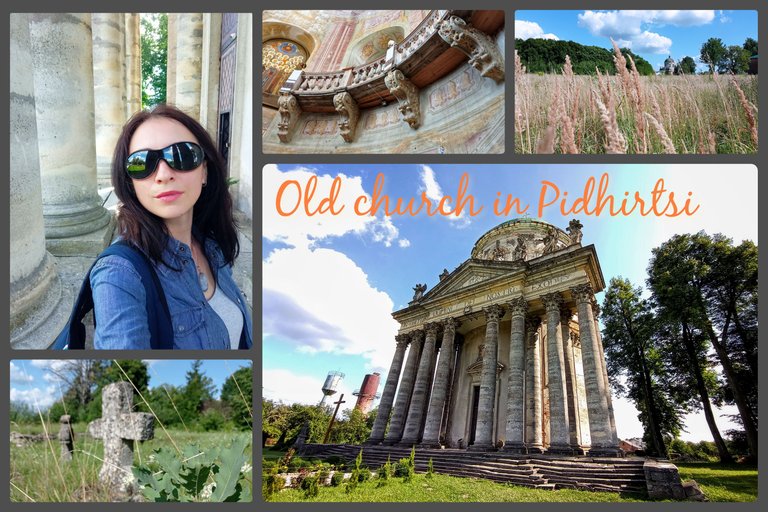 Hello community! I missed you!
It is late autumn in my country. It's been getting colder in recent days and I spend less time outside. Now is a great time to remember old and not so old travels and look at interesting architectural objects. I love the buildings of the past. Churches, castles, palaces, bridges. I also like modern architecture, but it is more developed in big cities, where I rarely visit. I am more attracted to towns, villages and abandoned places in general.
I have an idea to write here regularly and to acquaint you with ancient architectural monuments of my Ukraine.
Let's see what happens)
So, today I invite you to the beautiful village of Pidhirtsi (Lviv region, Western Ukraine).
Our tourists are well aware of this name, because here is a beautiful castle-palace of the Renaissance, which is now under restoration. In early June, I went there with a friend @nadin-zakrevska. You can read more about the castle here.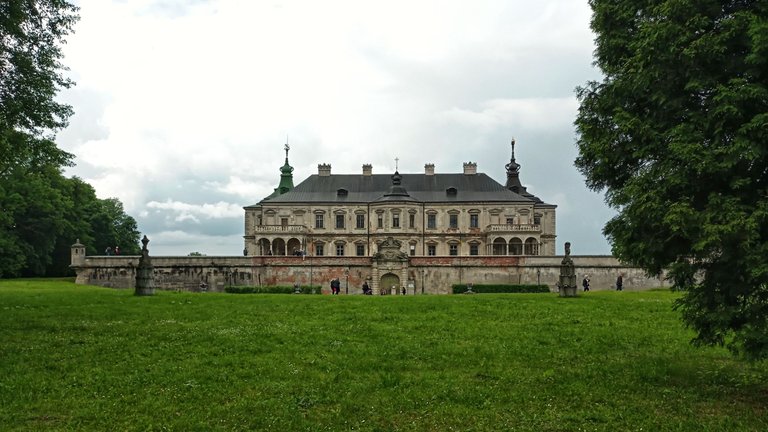 Once upon a time, there was a luxurious French-style park around the castle. Here we go along the alley, which is lined on both sides with trees and in the distance we see an interesting building. This is the former Roman Catholic Church (or as we say in Polish "kostjol") of St. Joseph, which was part of the ensemble of the palace and park.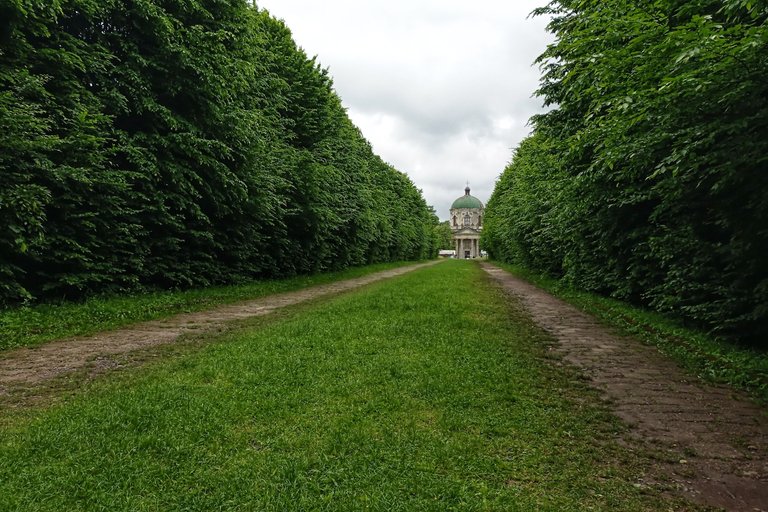 I fell in love with this temple at first sight. I don't know why... Every person probably has places where she is comfortable and well. I first visited here in 2007, and then several more times as part of various tourist groups.
This summer, in August, I had free time and the soul called again to this cozy place! It is only 15 km from my house in the village. I went by car, enjoying the pleasant summer weather, when there is no heat, but warmth.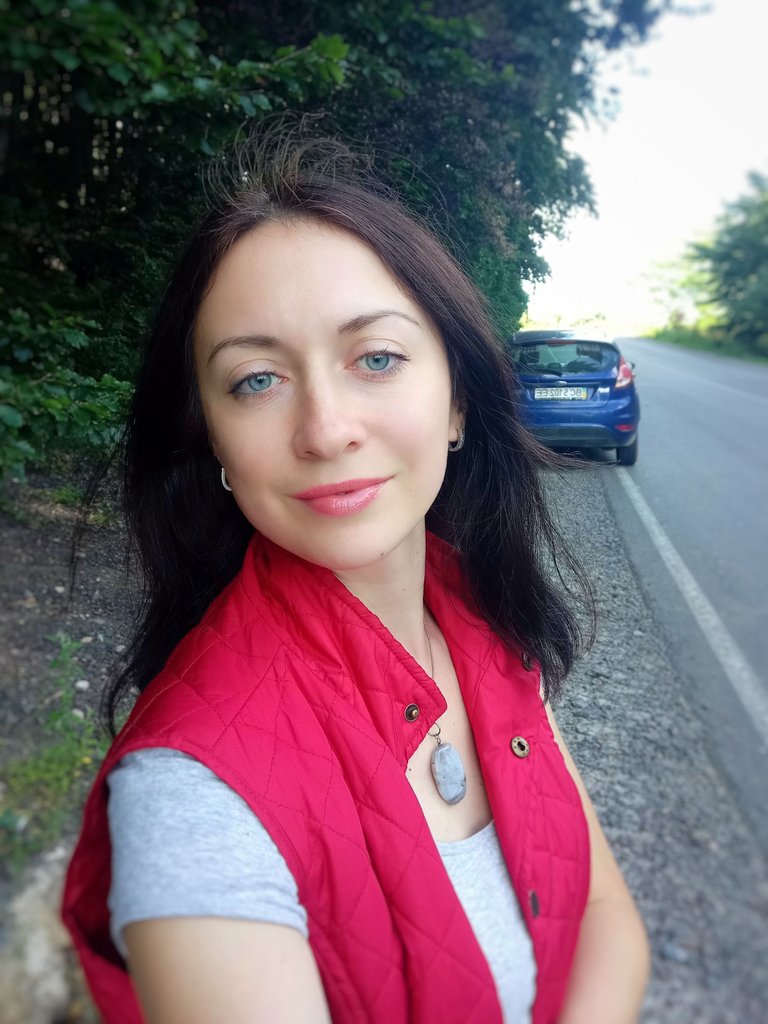 Pidhirtsi are located under and on the hill, so I'm always a little afraid of the narrow and steep road that leads to the hill. Well, here's my Fro (that's the name of the car) and I'm almost there. I make a stop near an interesting place. This cross is a monument to Ukrainian soldiers of World War II. From here there is a wonderful view of the surrounding fields and part of the village.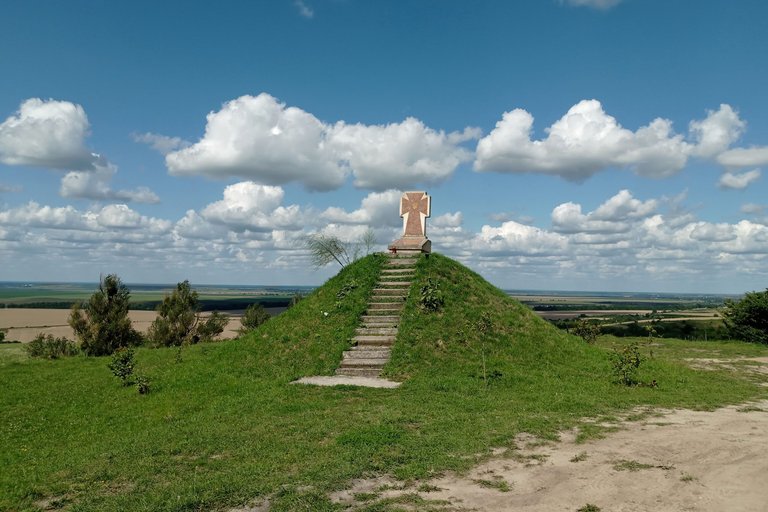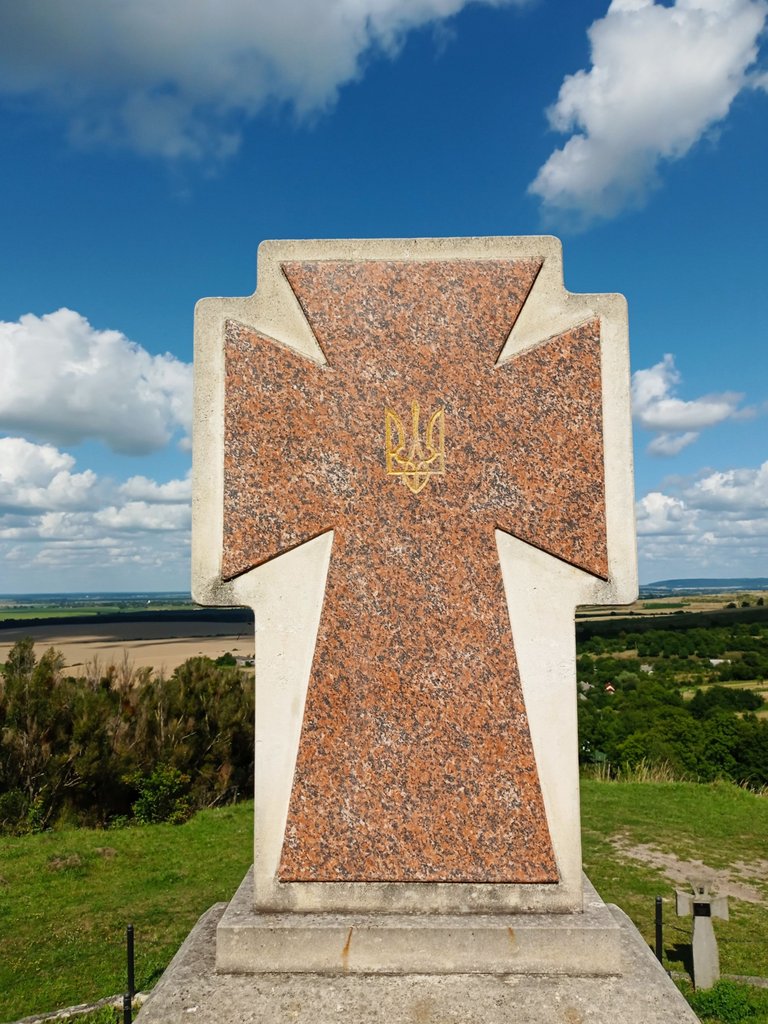 Unexpected meeting.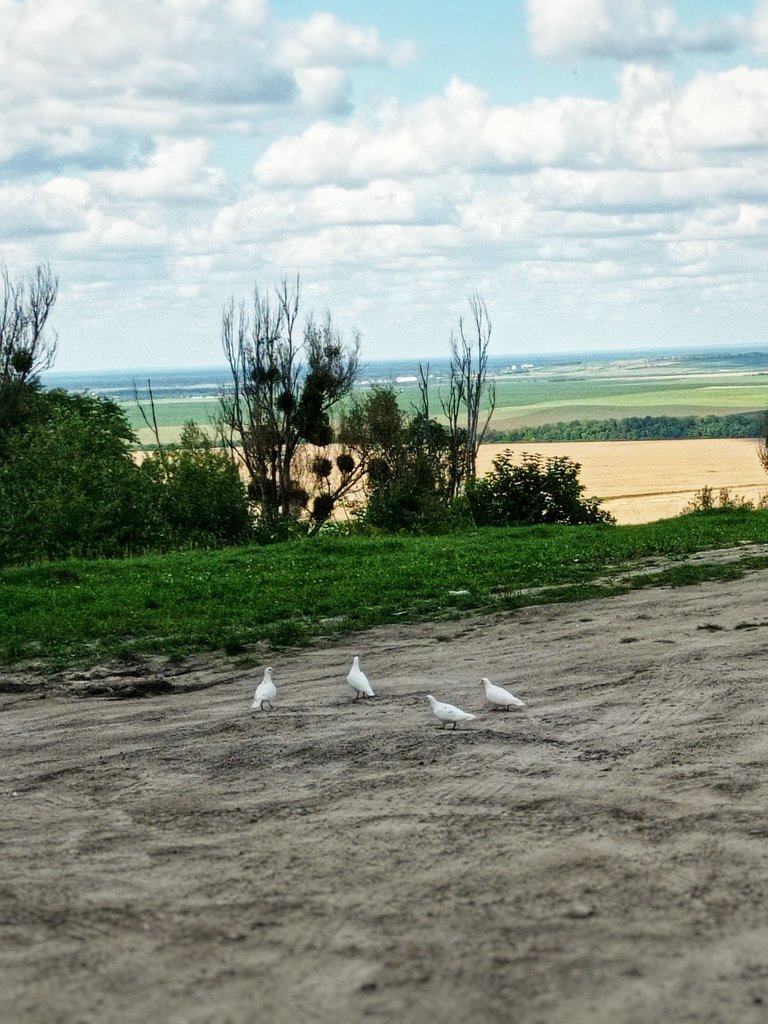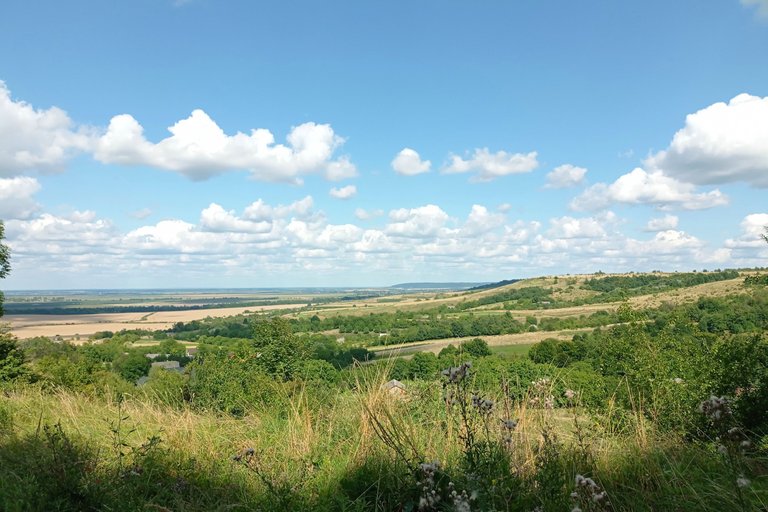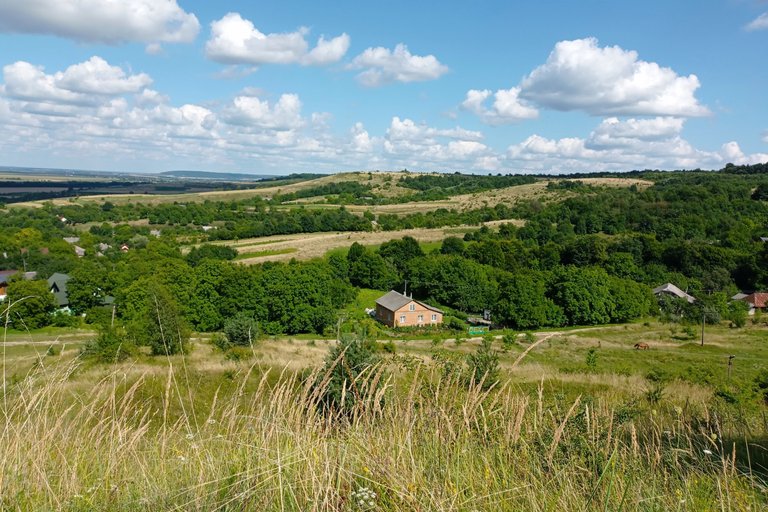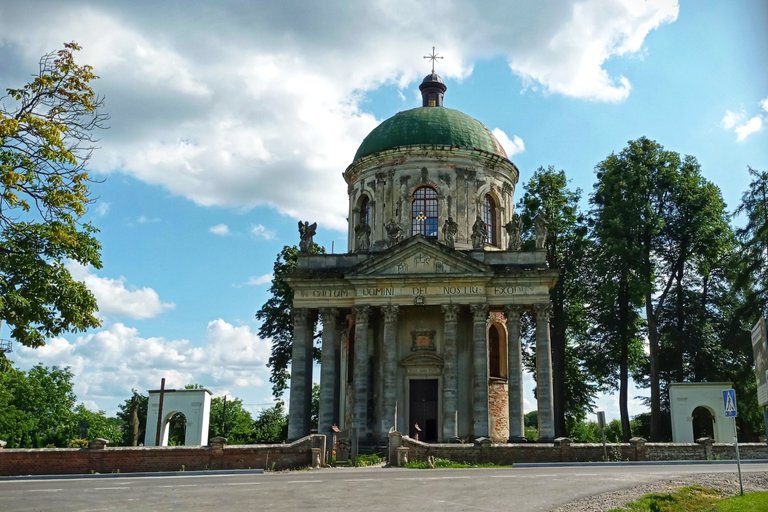 Both the castle and the old church are located on top of a hill. For the first time I am alone in this place, which means that there is time to calmly inspect the building and take photos from all possible angles)))
Undoubtedly, its decoration is a portico with 14 columns in the Corinthian style. Looking at the facade in front, it seems that there is a large and massive volume waiting for us. But no. Behind the columns is a tall and slender, but small rotunda church.
I always feel cognitive dissonance in this regard))) Let's look at the story to understand the reason!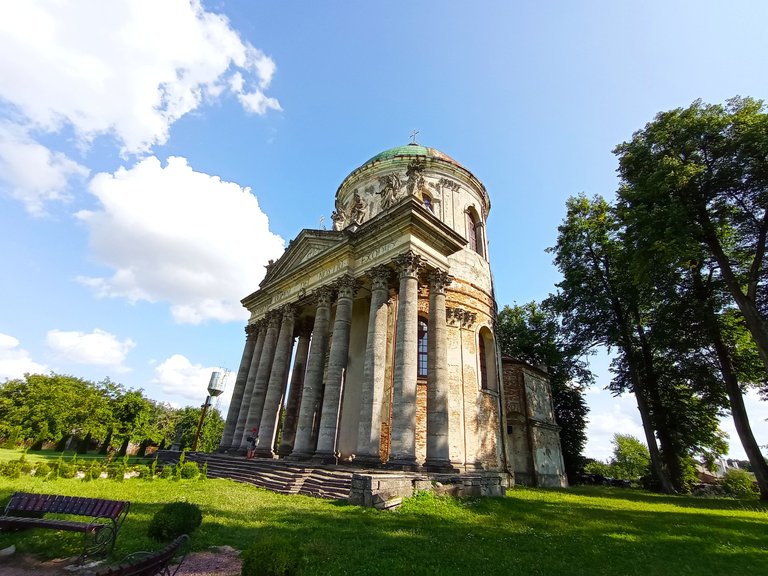 The Baroque church was built in 1752-1766 by order of the magnate Vaclav Piotr Zhevusky. He was a representative of a rich Polish family that owned Pidhirtsi for over 200 years. Vaclav held the highest positions in the Polish-Lithuanian Commonwealth, which included a large part of Ukraine. However, he was not only a politician, but also a collector, philanthropist and even... a poet. His favorite residence was Pidhirtsi Castle, where he showed his guests a collection of weapons, furniture, paintings. There he created his own theater and orchestra, for which he wrote dramatic plays.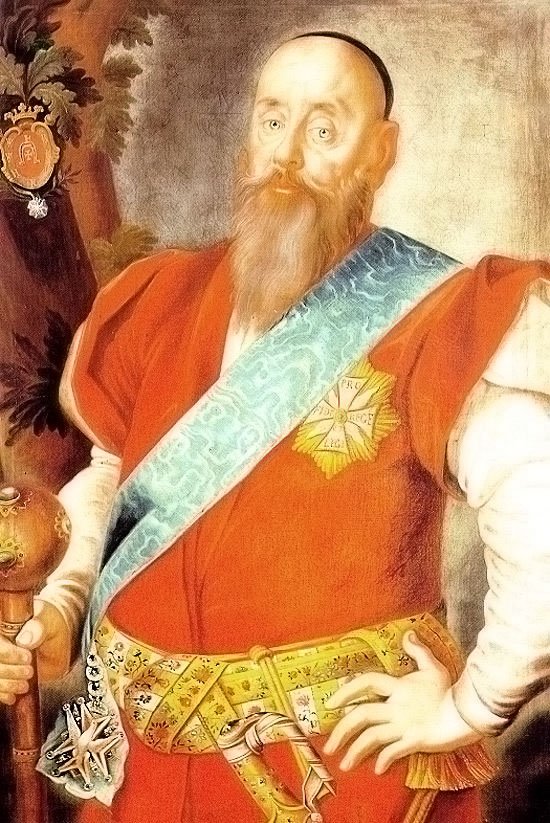 Source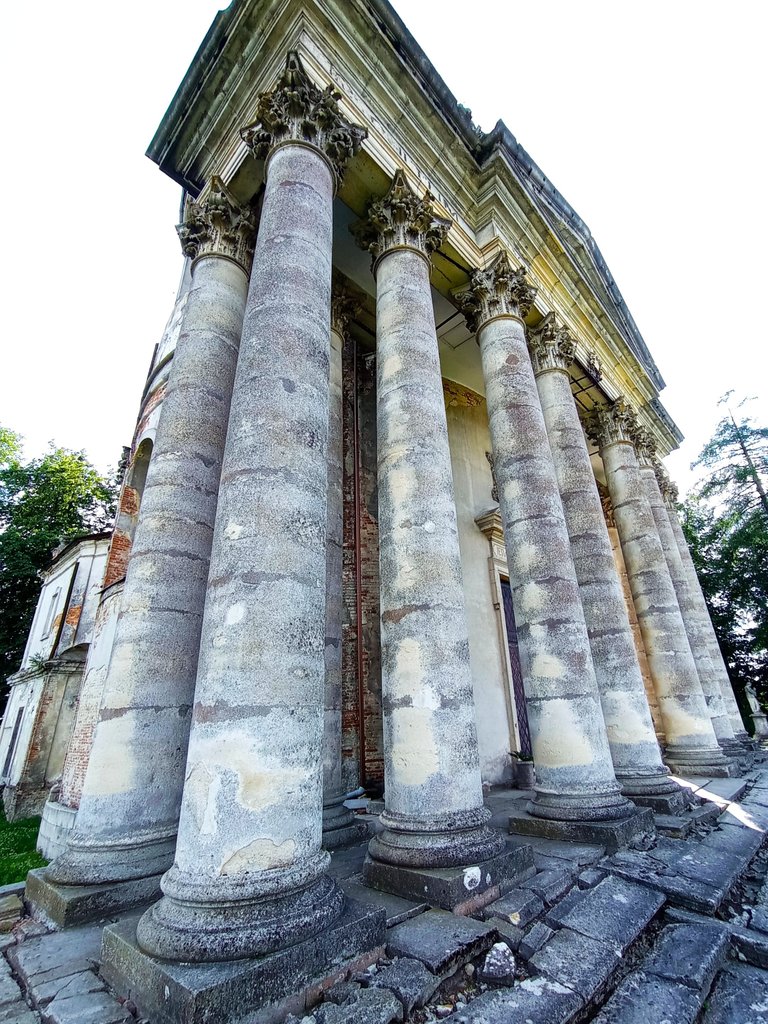 In those days, rich people often funded the construction of new temples, where they will be buried after death.
The Church of St. Joseph was conceived as a ancestral tomb, so it is small in size. Architect Christian Romanus, gardener Johann Seidel and renowned military engineer Christian Dalke worked on the temple. The paintings were made by masters from Zhovkva, Lviv, artist Luka Smuglevych and others. On top of the portico were installed 8 sculptures of saints by sculptors Sebastian Fessinger and Joseph Leblas.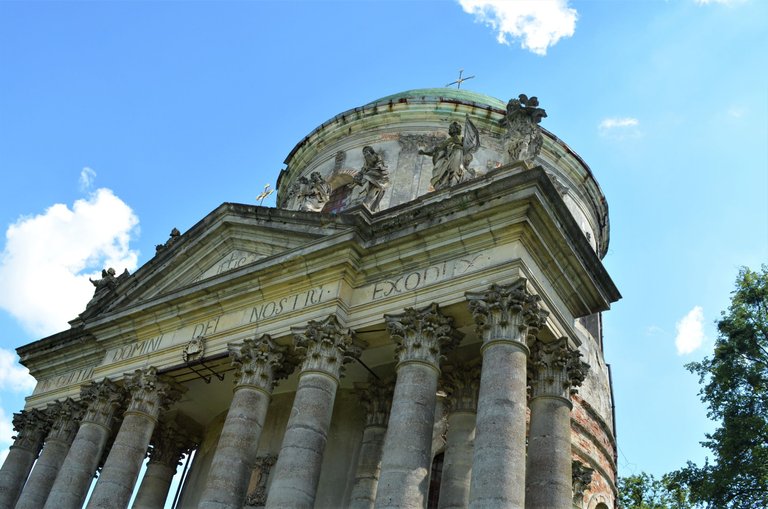 During the war in 1944, a shell hit the building and damaged the roof and completely destroyed one sculpture. Now there are 7. In Soviet times, that is, since 1945, services in the temple have not taken place. Restoration was carried out in the late 1970s. However, nowadays another restoration is slowly taking place. Now the church belongs to the parish of the Ukrainian Greek Catholic Church and is dedicated to the New Martyrs of Ukraine and St. Nicholas Charnetsky.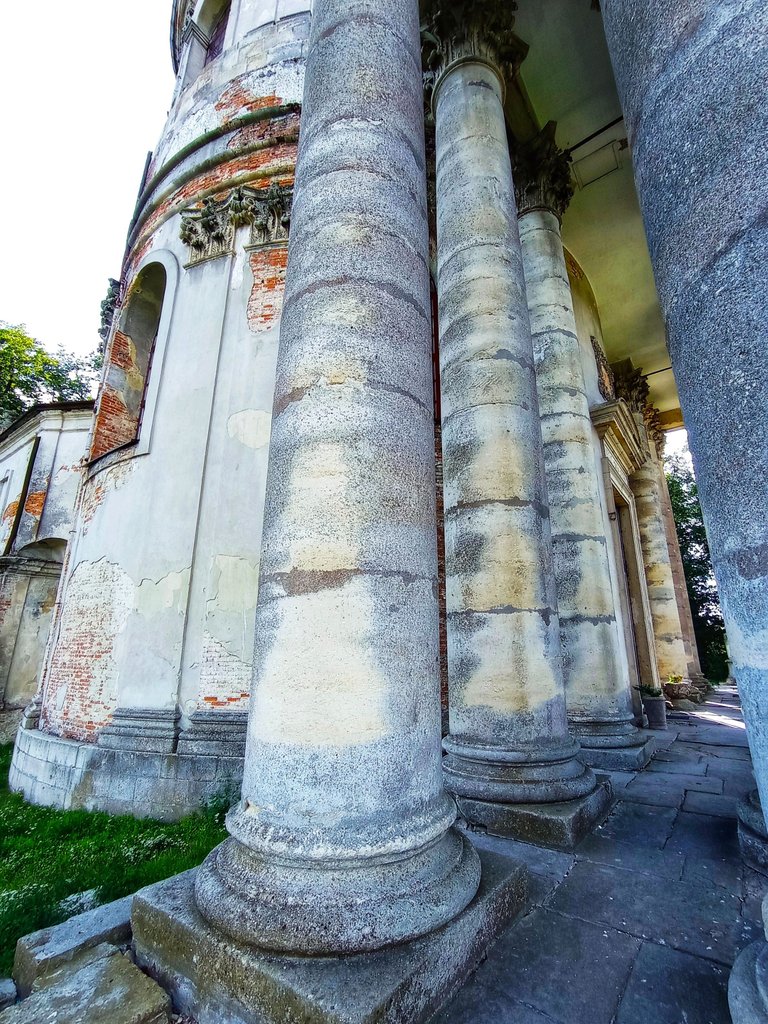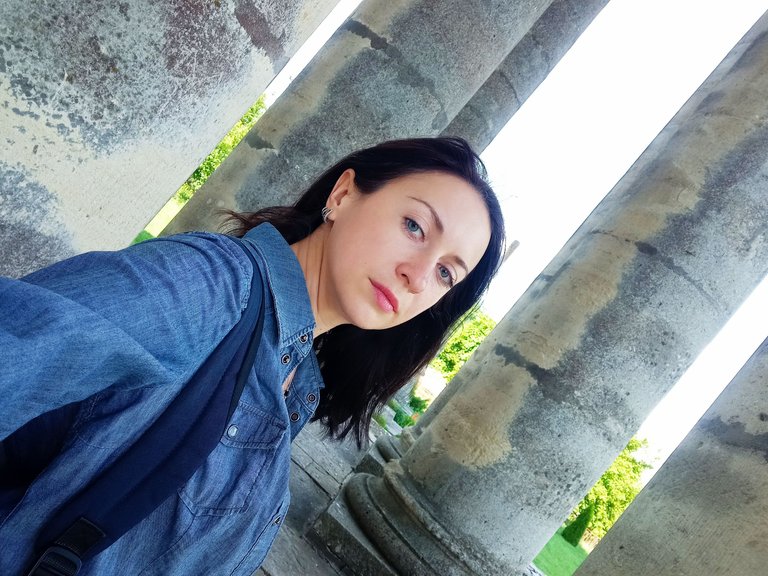 And now I suggest you take a walk around and take a detailed look at this unusual building! Columns are the biggest decoration of the church. For me, they are a kind of protection. Such powerful and majestic. In some ways they remind me of old oaks in the woods.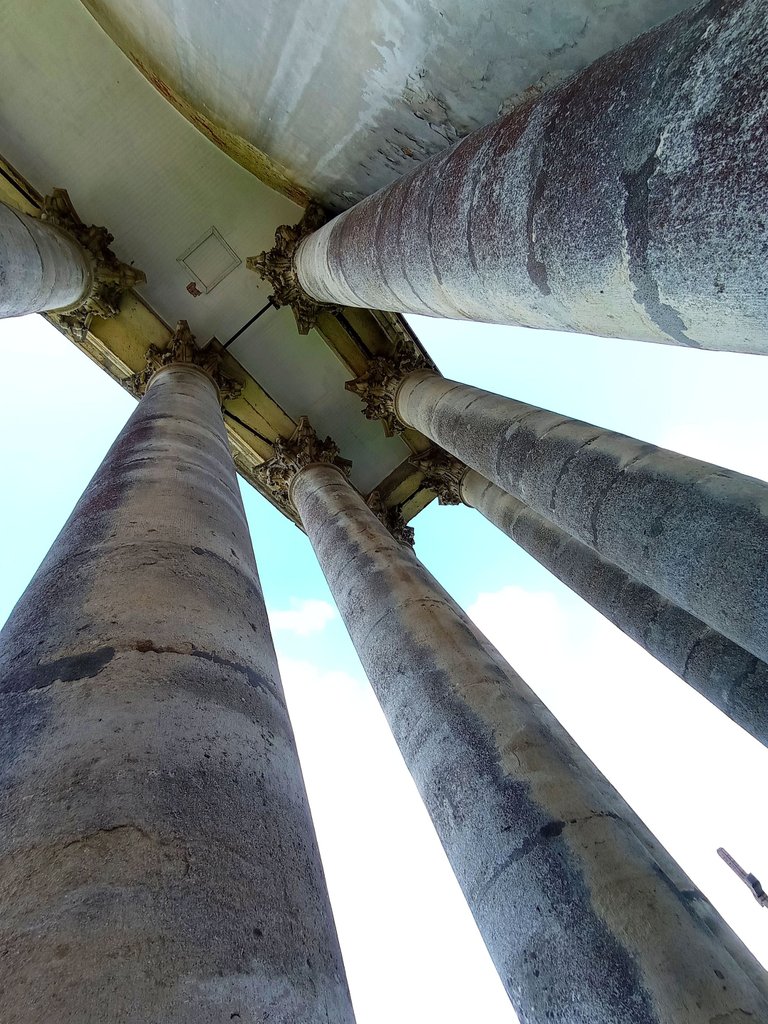 Behind the columns we can see the rotunda itself and a small extension. I think there are office space. Next to the church is a modest bell tower. After all, the bell is a mandatory element of Christian service. It calls people to the service, and in ancient times reported all sorts of disturbing events.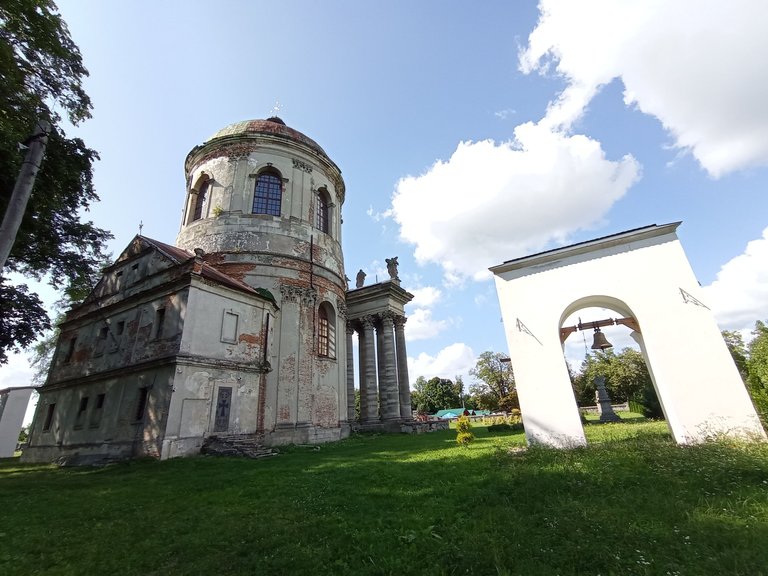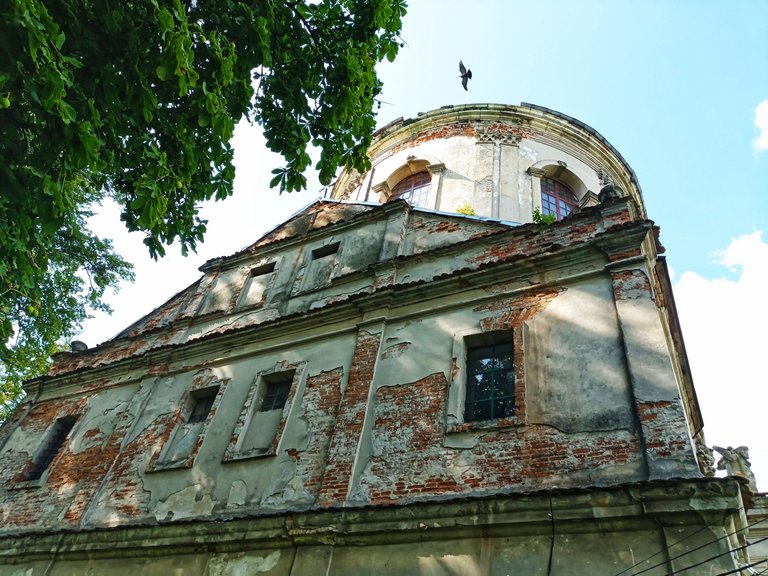 We see that the plaster on the facade has already crumbled enough. It's sad, but also beautiful in its own way. First of all, the windows in the temple were changed, a path was made. I hope that the restoration will take place at a slightly faster pace.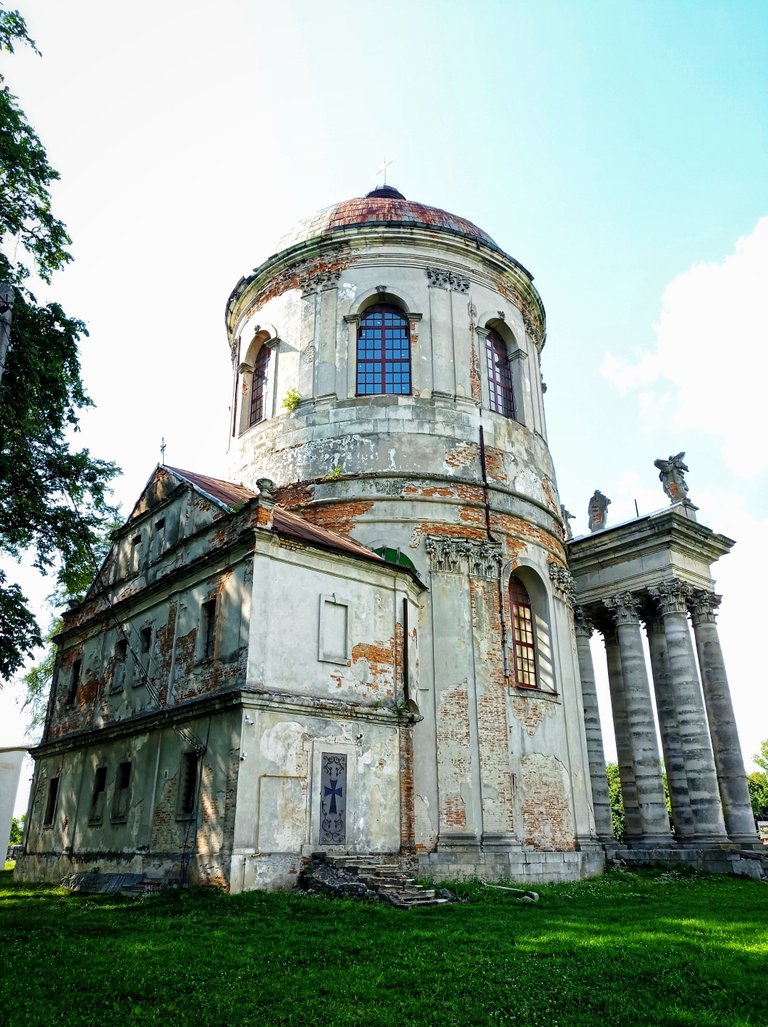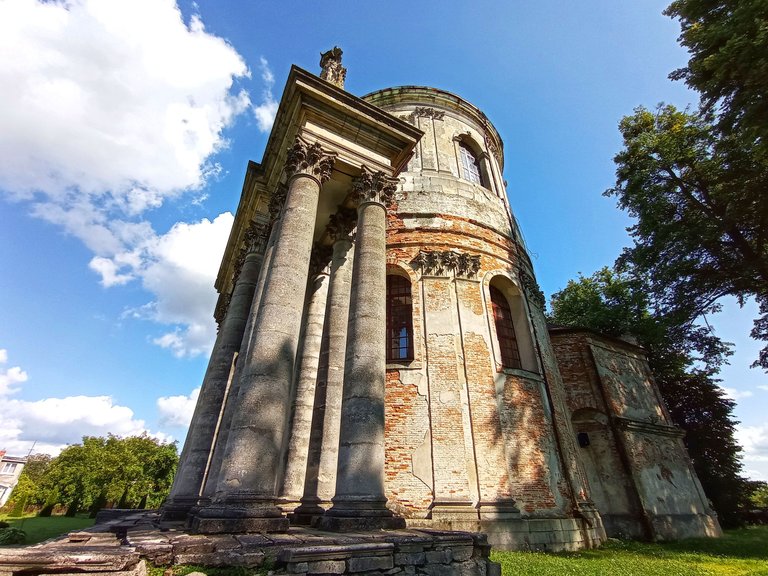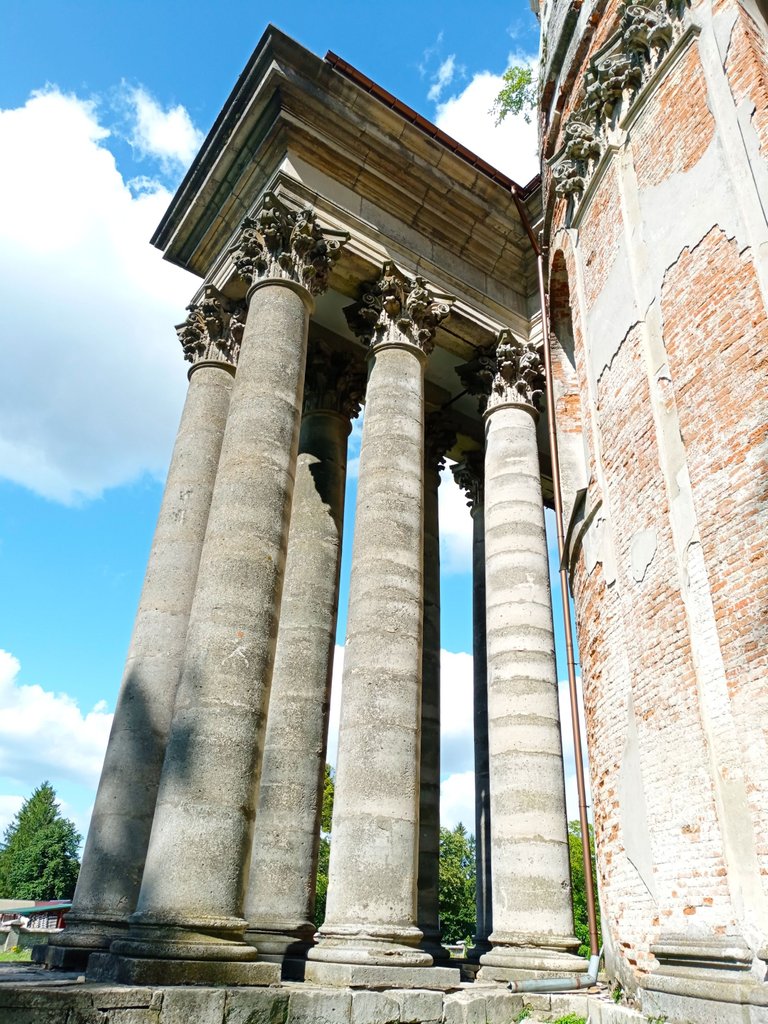 Pilasters with a Corinthian finish decorate the facade.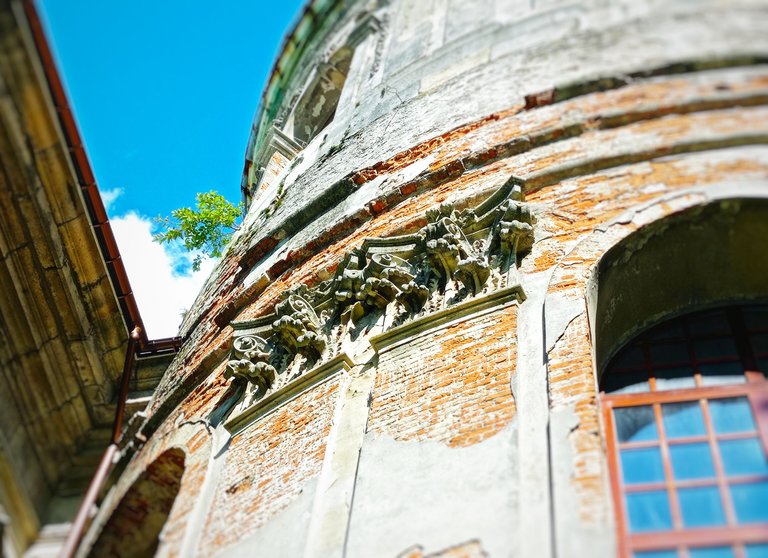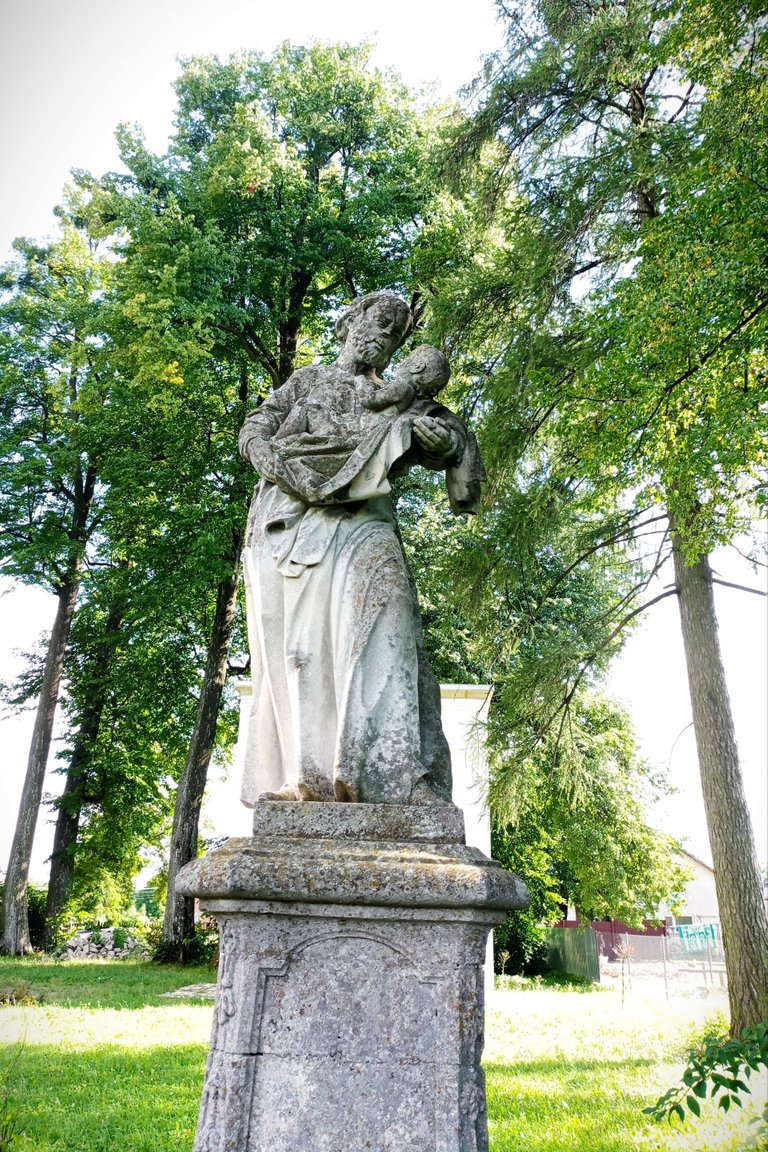 Sculpture of St. Joseph and the baby Jesus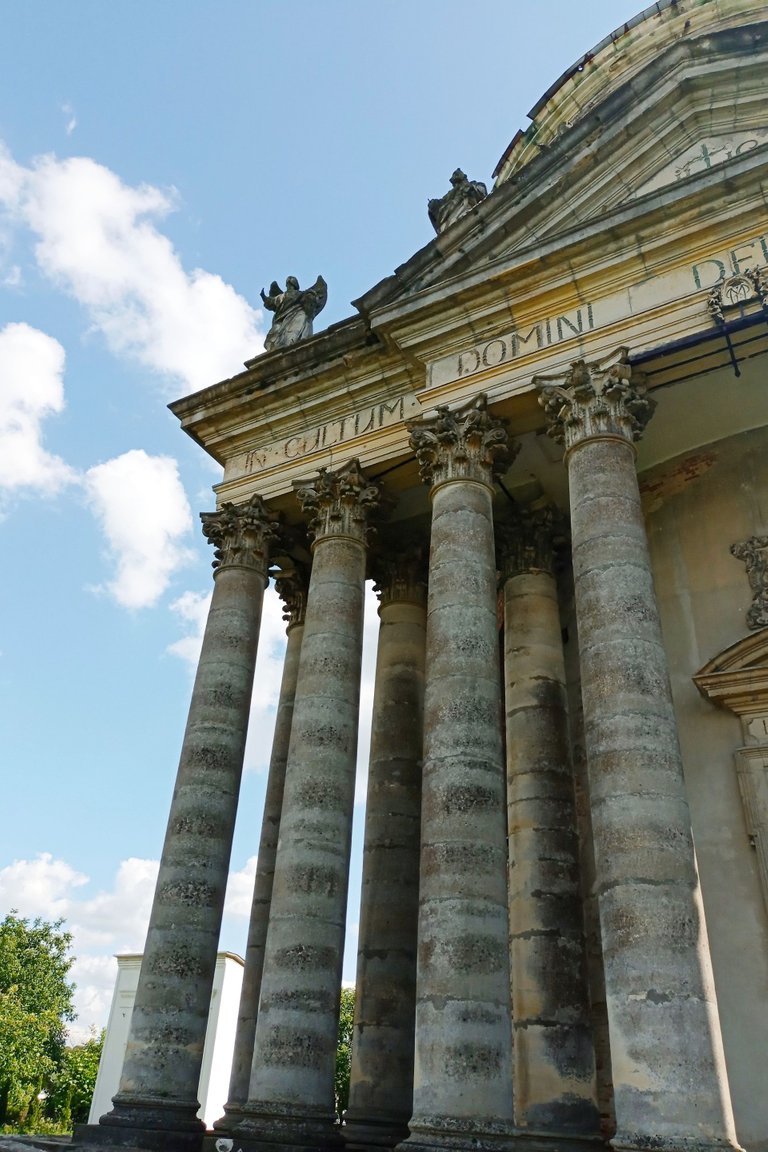 And now let's go inside. Cosiness reigns here. Paintings in light colors are quite well preserved.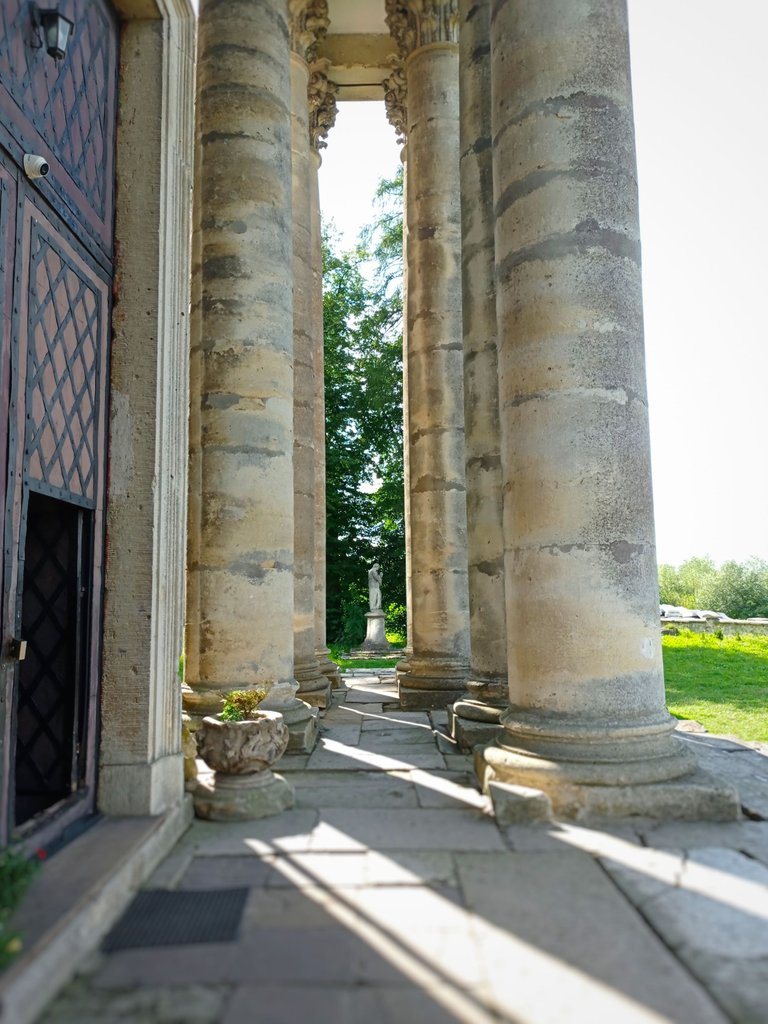 In the center hangs an icon with the new martyrs of the UGCC. Along the radius of the main volume at the level of the second floor there is a balustrade. There is an exit from the auxiliary room. But of course I never saw people there. Oh, it's a pity that tourists are not allowed there!)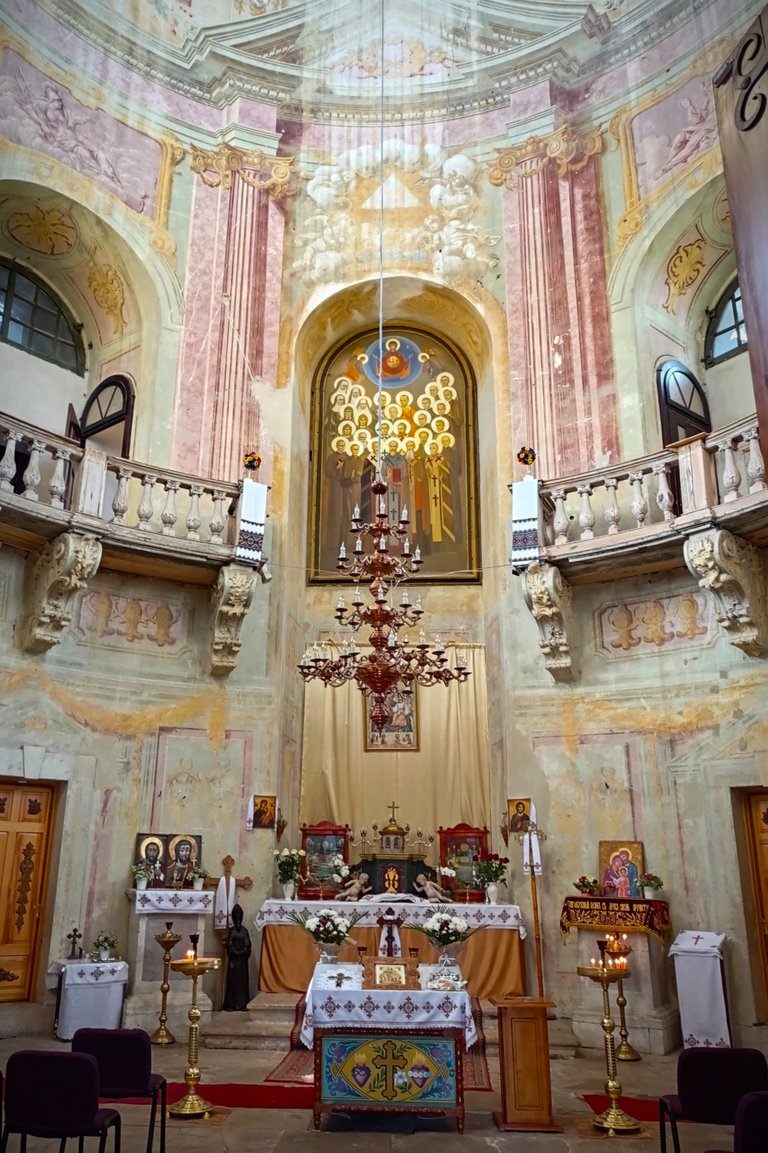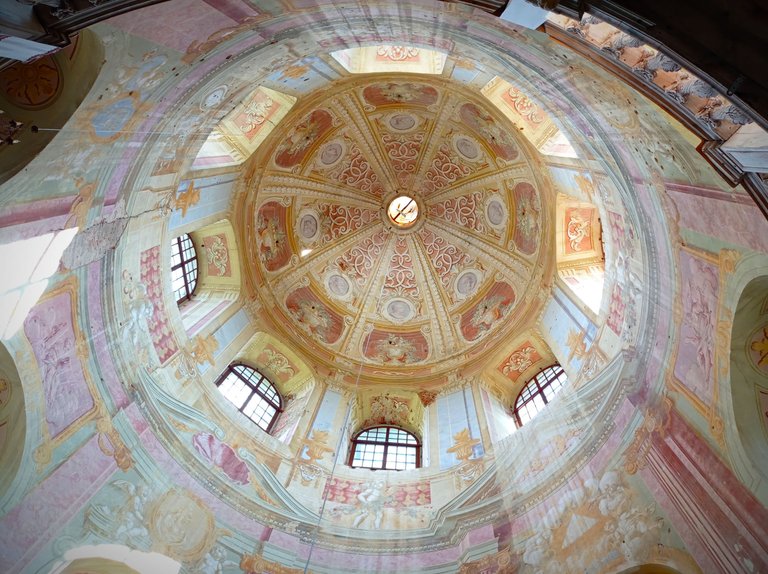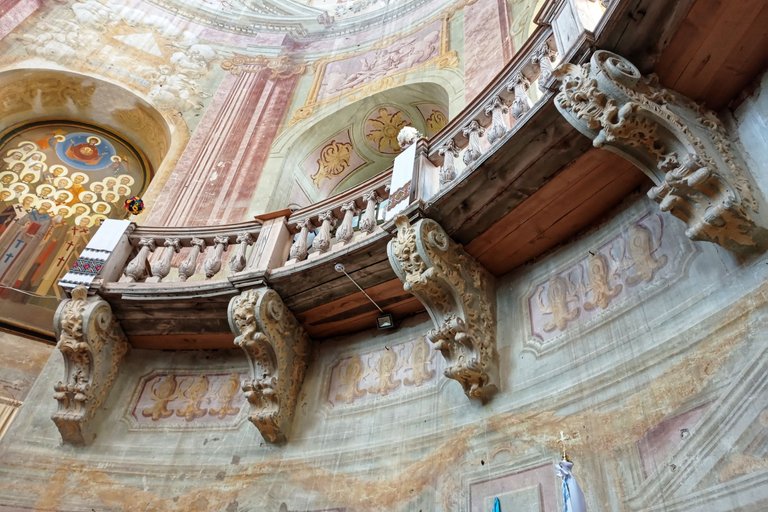 At the entrance to the church I saw an interesting ancient stone cross. It reminded that there is an abandoned cemetery nearby.
One of the secret places that tourists almost do not know! I was there in 2007, later last year at dusk, and then in June this year in the pouring rain. Well, I decided to make another attempt... And so I walk away from the church and admire it from afar! Life around is quiet, unhurried. It's a weekday, so there aren't really any tourists.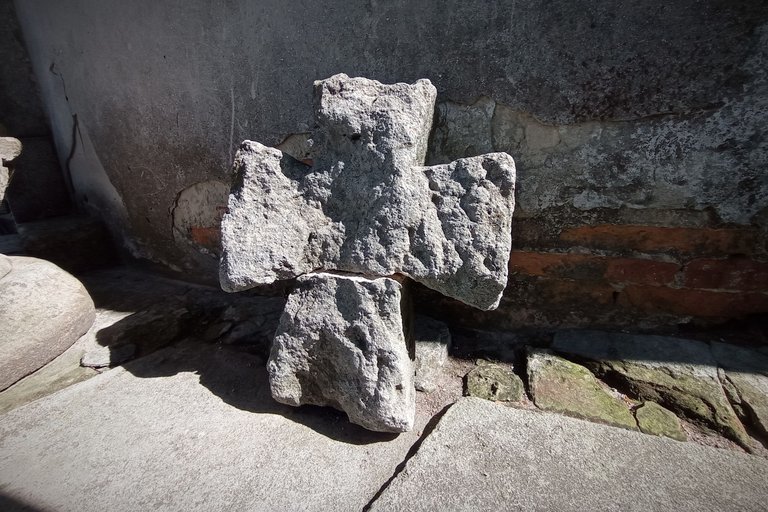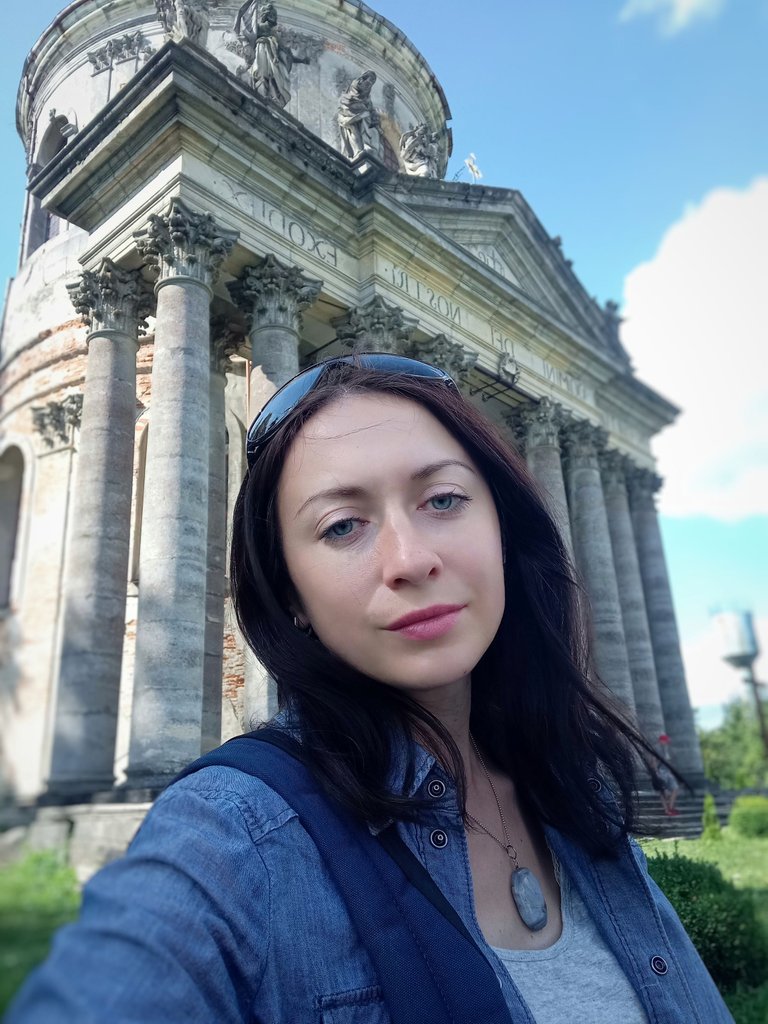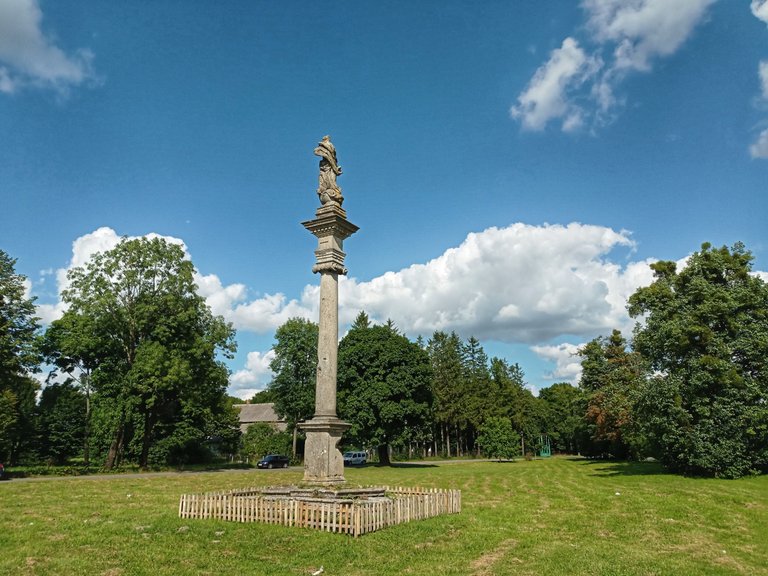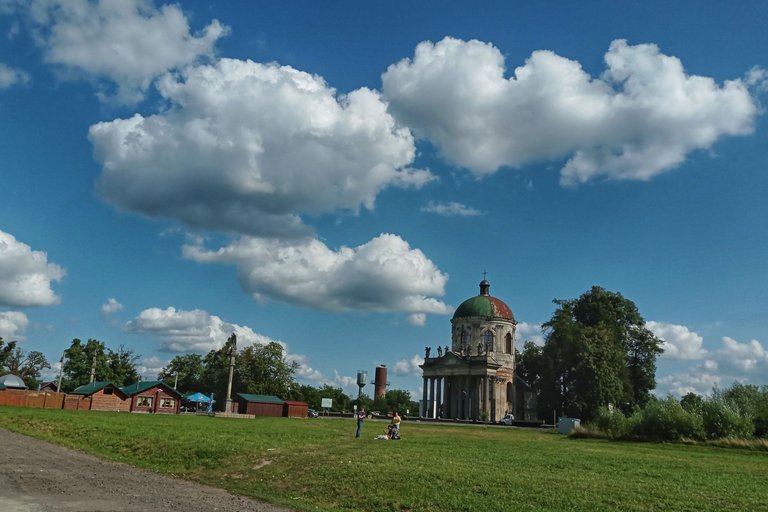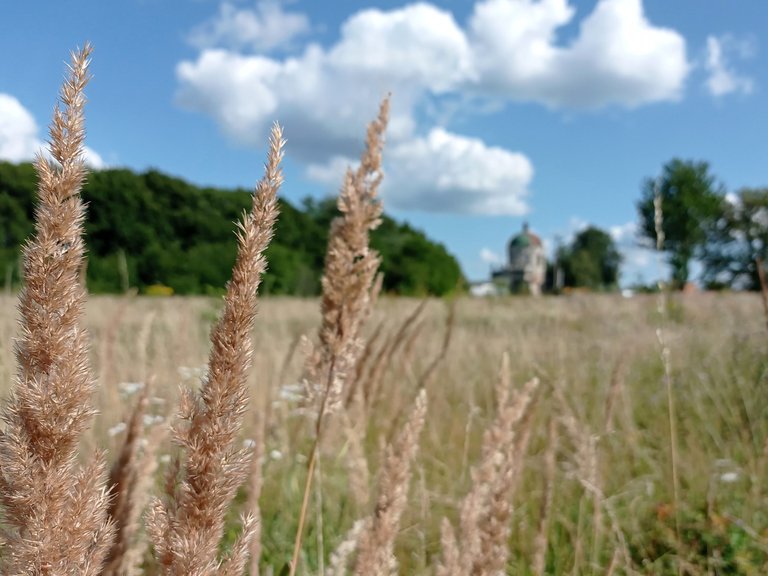 And here is a magical place! The cemetery of the 18th-early 20th century, next to which once stood a very valuable wooden church, but I never saw it, because it unfortunately burned down. And the crosses are still here.
These are interesting examples of folk sculpture. There are bas-reliefs, figures of saints and just small crosses of various forms.
That day in the cemetery was the sun and heat, which prevented me from doing my dream photo shoot. But I described the cemetery here, using some older photos.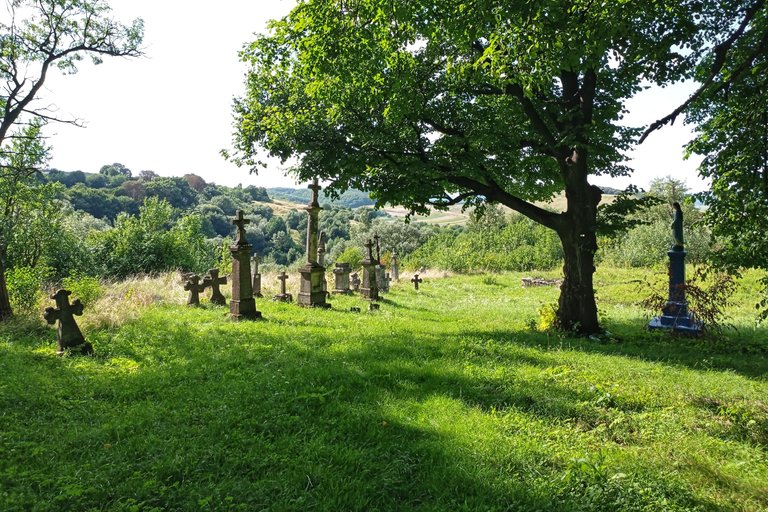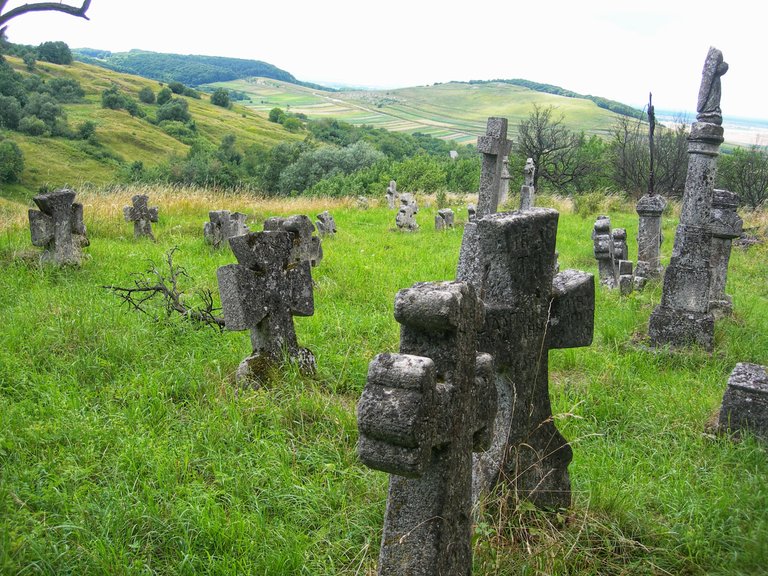 And my trip ended specifically) In search of landscapes, I wandered into the thickets and saw the ruin of the building, maybe it was a watchtower. After all, further on, behind the forest belt there is already a castle territory.
And in a notch on a stone I noticed an architectural creation. But not of a man, but an unknown bird. Writing these lines, I understand that this is a symbolic discovery.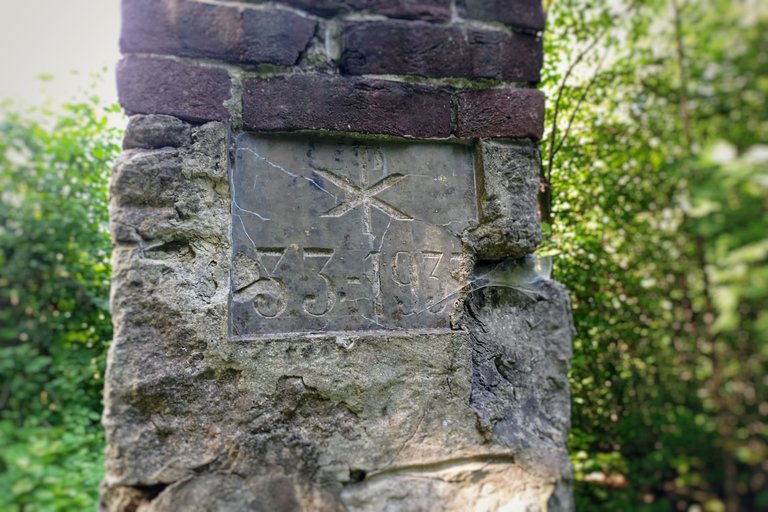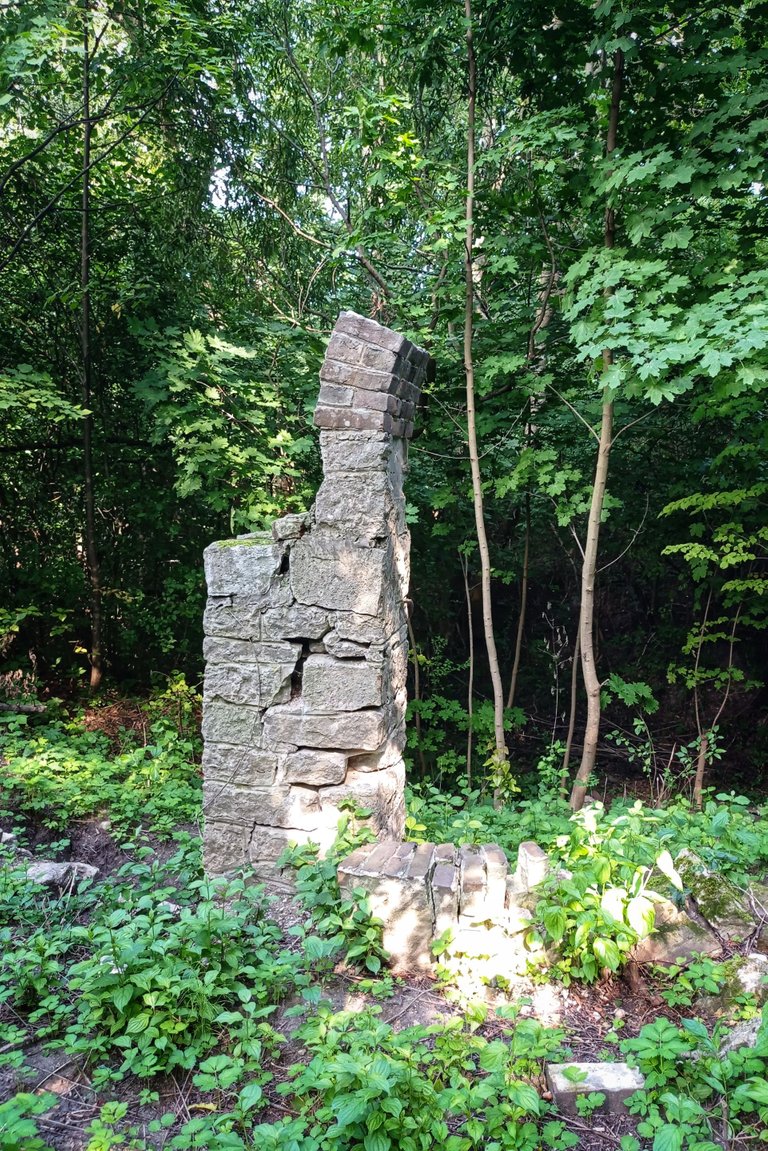 My hobby, my love, my travels are constantly on the border of civilization and architecture on the one hand, and of wildlife, which destroys this architecture, on the other hand. Well, after all, there are many such places on the planet. Maybe there is such a struggle in your city?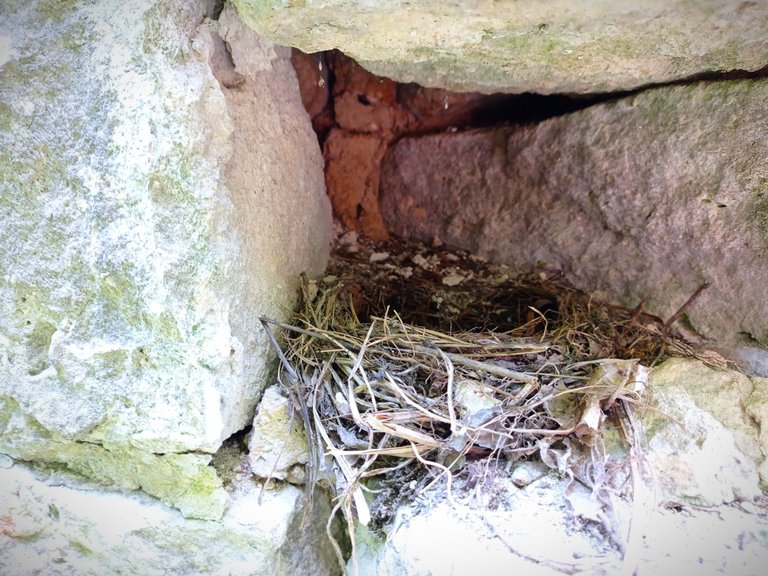 I hope you enjoyed this walk.
Stay close. Thanks for your visit! See you.