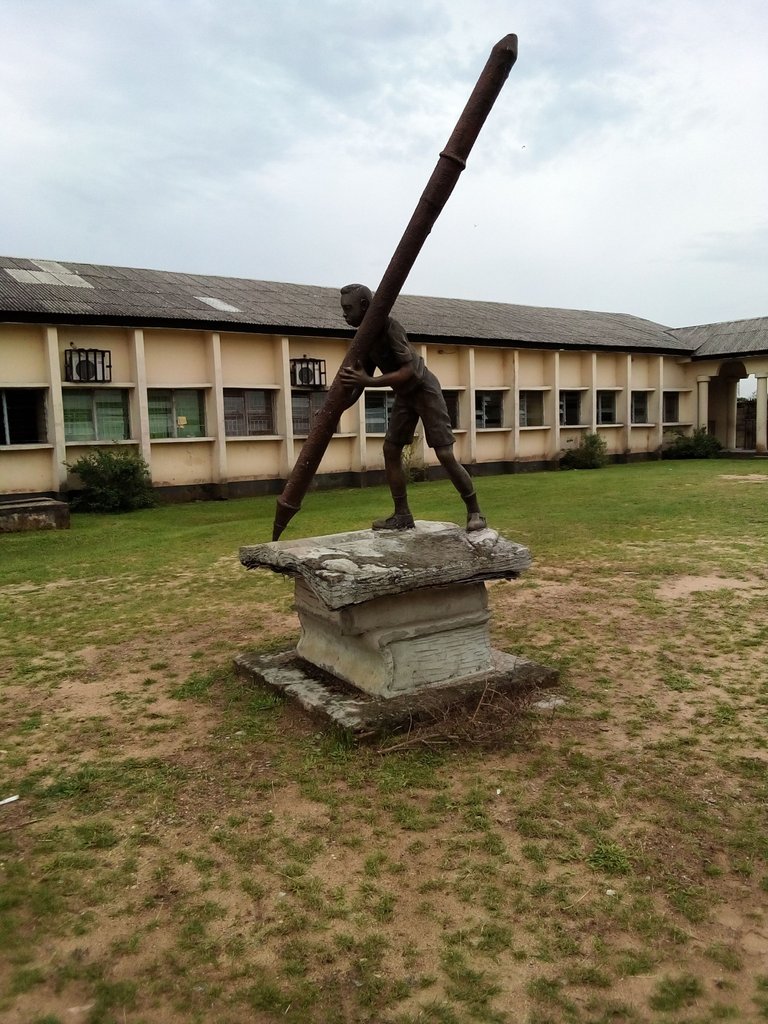 hello guys good afternoon, am back with some good stuff, and images that you will love. this is image of a man writing in a book. I took this inside the university of uyo Annex. It's one of the prestigious institution in my state, Akwa-ibom state.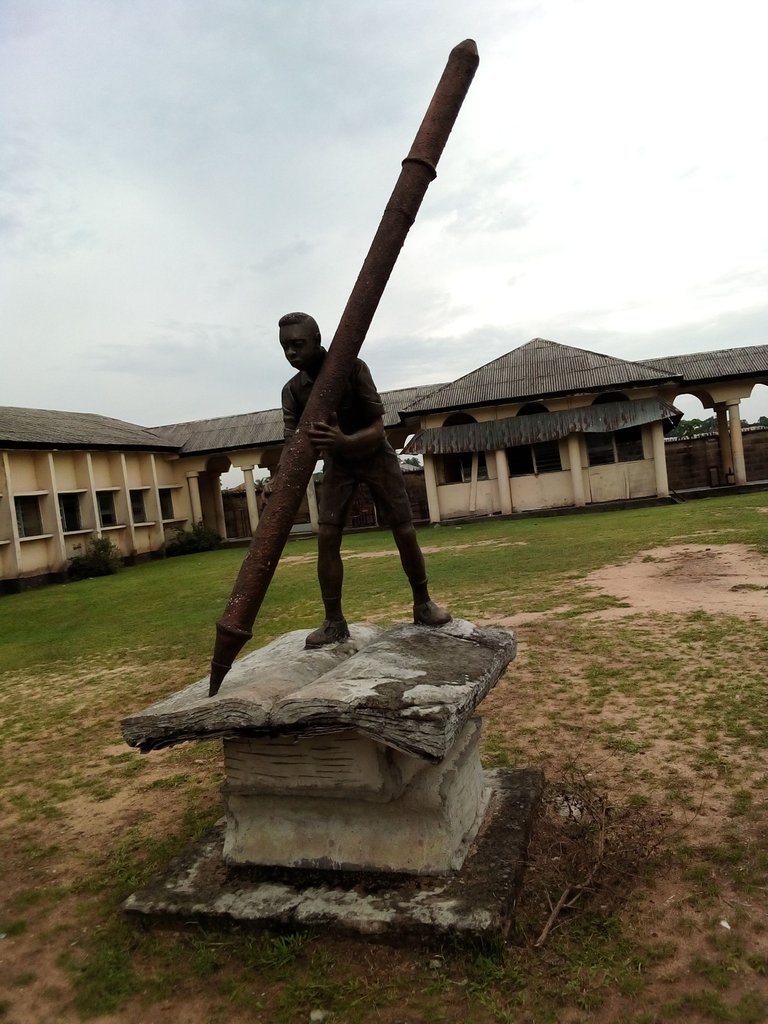 I was in the school for an appointment with one of my senior friend that study there. I didn't even notice the man holding the pen, it was when I was about coming out. And my eyes just looked that direction. I stood for a while and admire it then I remembered my friends on the Architecture+design community, and thought of sharing with you, thanks to my infinix smart HD, I was able to get a good picture.🥰
Thanks to hive too for providing me with the smart phone 🙏. I so much love the art work I saw today, I was forced to ask more about it. And I was told it was created by an artist that graduated from the school in late 90's, because of the beauty the school head decided it should be in front of the department of arts.
But I think if it was kept in the schools art gallery it would have been nice🤔🤔. You need to see how how I stood there looking at it like I was lost🤣🤣 no laugh apart this stuff is cool, I mean see the way he is holding the pen and focused on his book.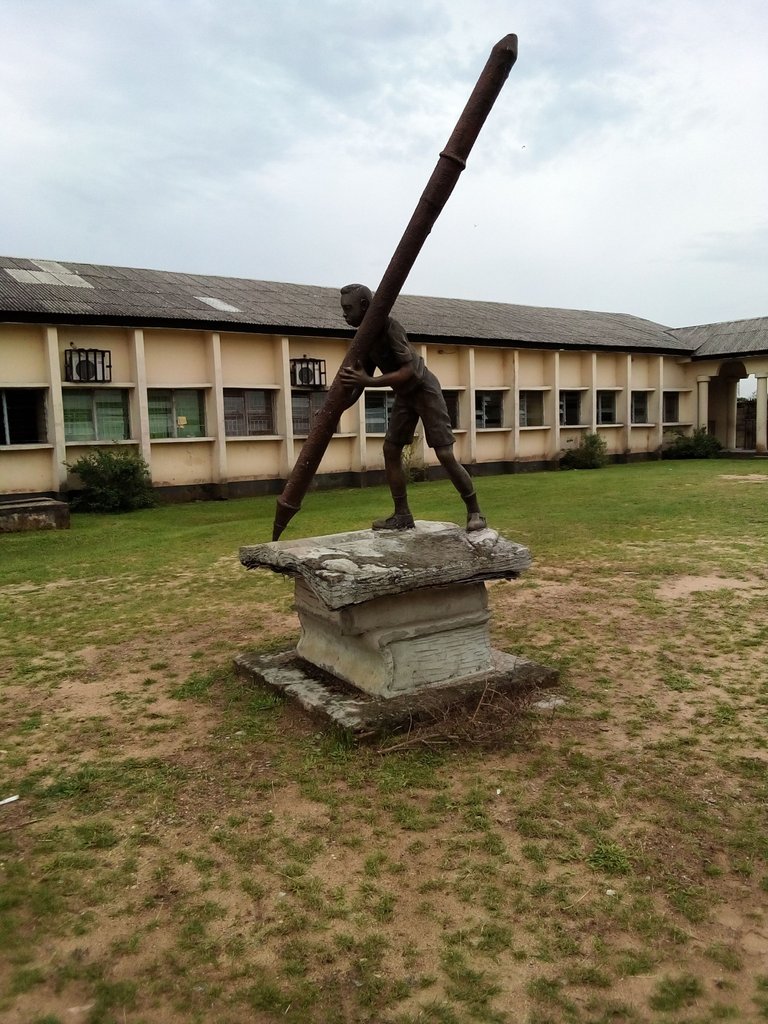 Below is another art work, I took this shot on my way back from service last Sunday, it cool rite?😎 I visited another branch of my church and on my way back I saw this great arts, the first image here you will see a man cutting wood, its a village sitting, and the other is a town crier, whose job is to convey the message if the king or head of a community to his subjects, cool right?😃
The other in sitting posture is a young man playing. Now look at the second image, that is the one I love the most, he was a slave boy, and he was latter set free. That picture a little about my country, you know we were in slavery before independence.
Feed your eyes 👇👇
Another interesting part was the giraffe holding the signposts it's looks funny🤣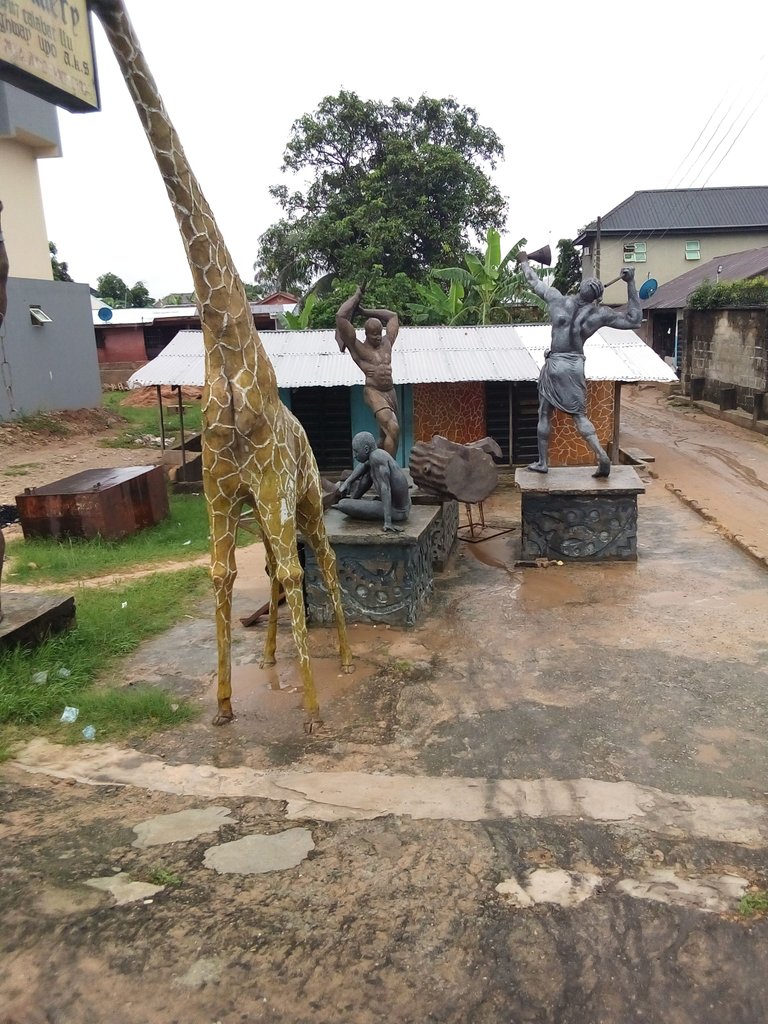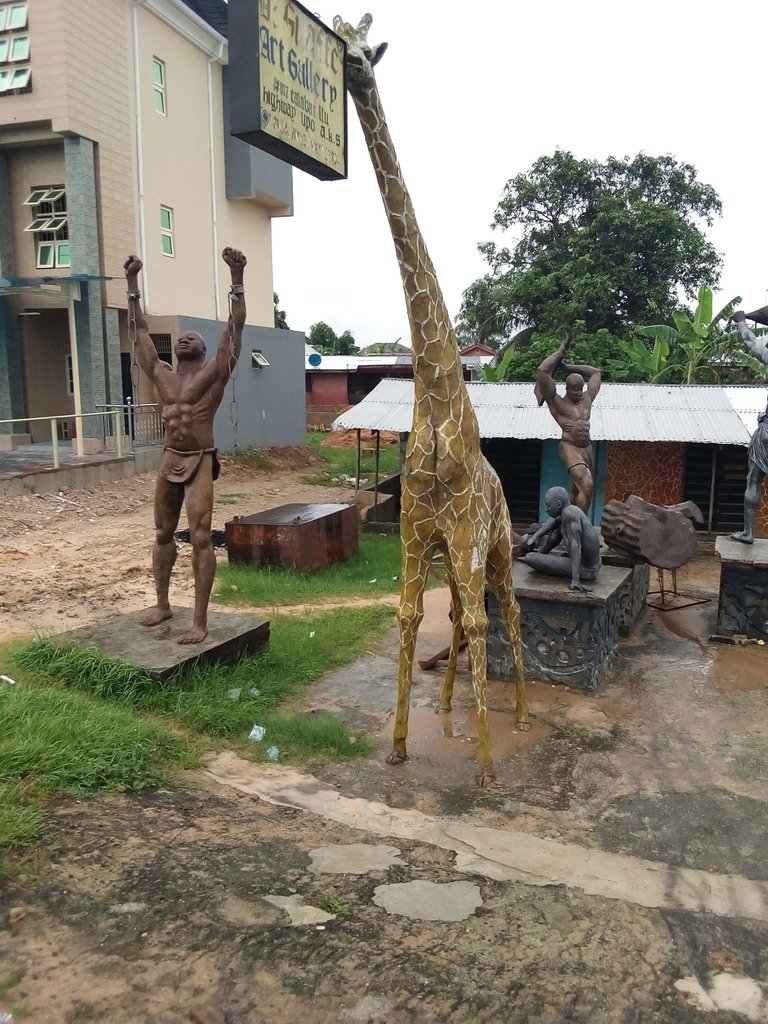 Here is a building of an uncle, he just started it some months ago, if you look at the images below you could see the closeness of the fense with the main building, that's I don't like about his house, the compound is too small, and it's even going to be a storey building 🙆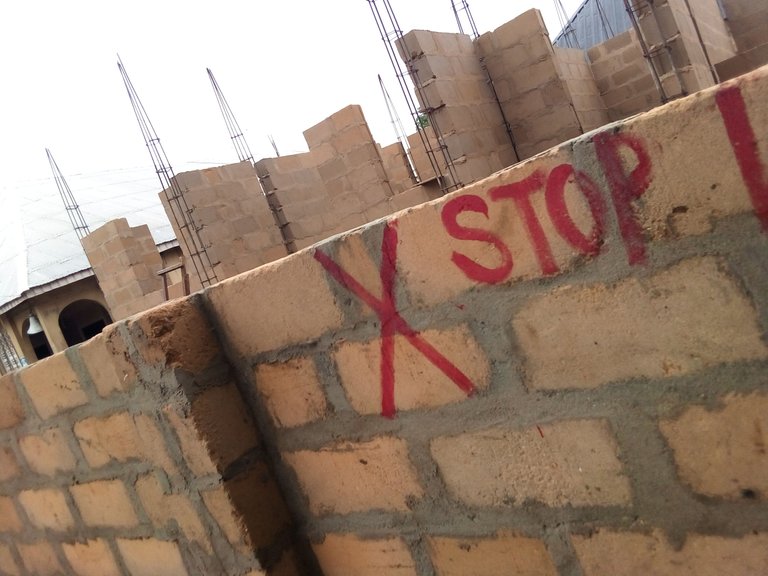 Well I wouldn't blame him, he got the land at a cheap price, but for me hell no I am gonna build a very big house with enough space inside the compound, people that will live on the down floor will suffer from lack of ventilation 😰.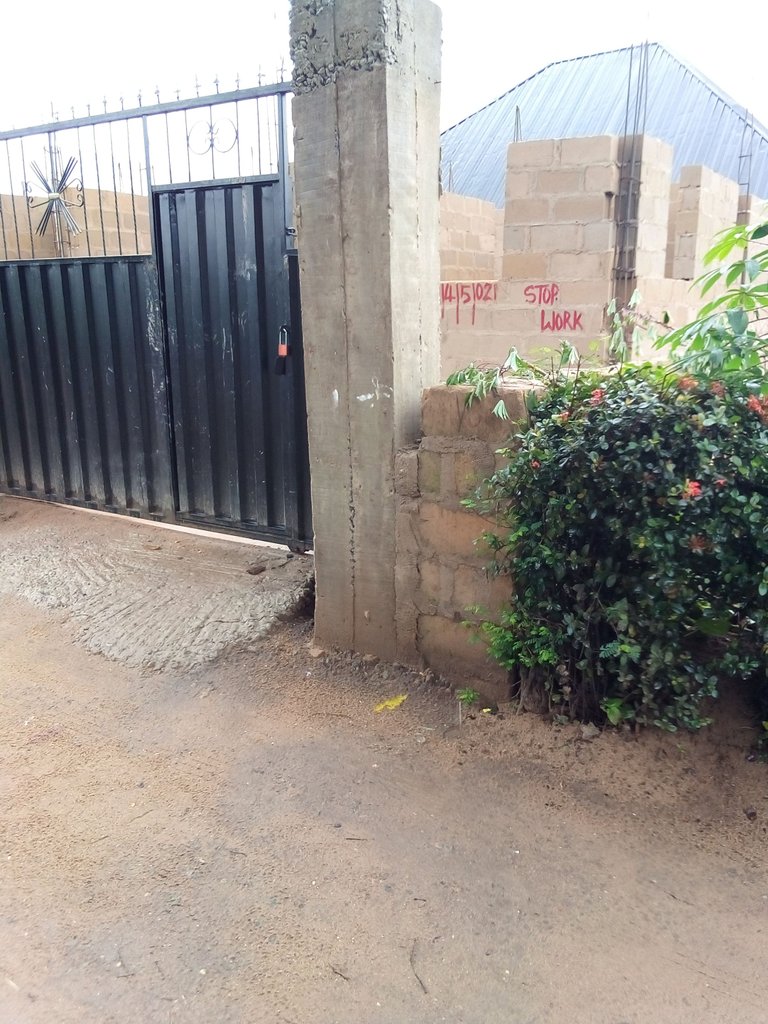 Look closely you will see the write up on the wall of the fense and on the building, it is the office of the urban development authorities in the state. He was asked to pay some certain amount of money before he could continue the building, can you imagine? You go through a lot acquiring a plot of land and when you start building, boom they come and collect their own share😲😰, that has cost a lot of people to aboundon their building project for long time.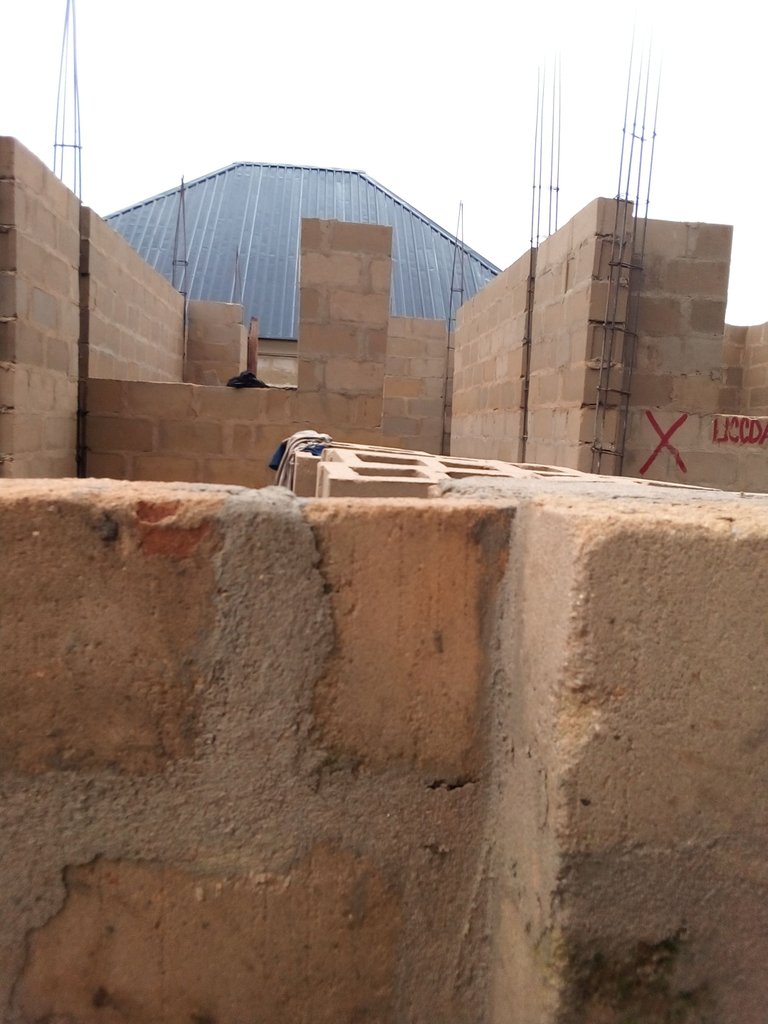 This is what we pass through over here, because of this people now take their projects to the rural areas, over there they won't come to bother you.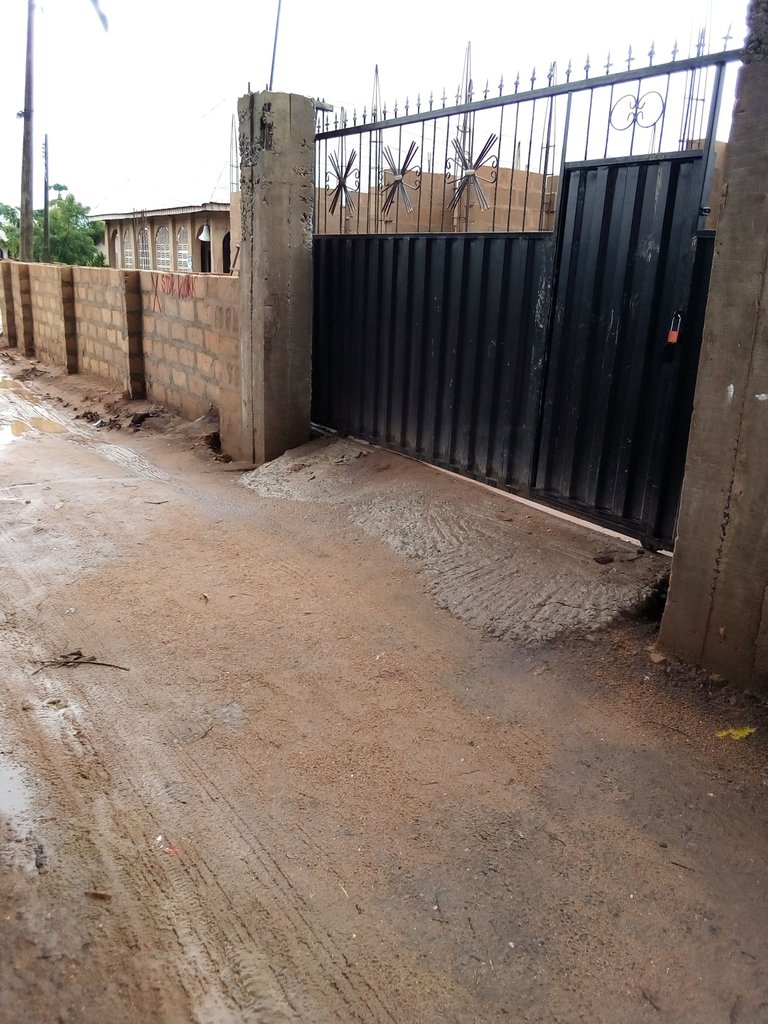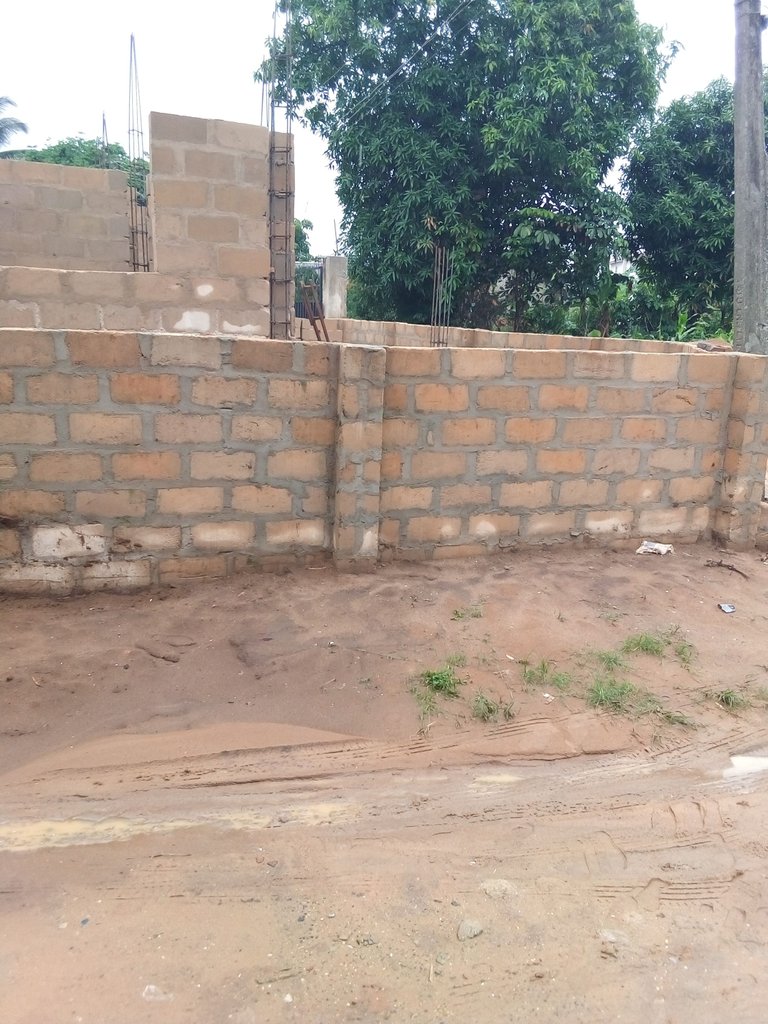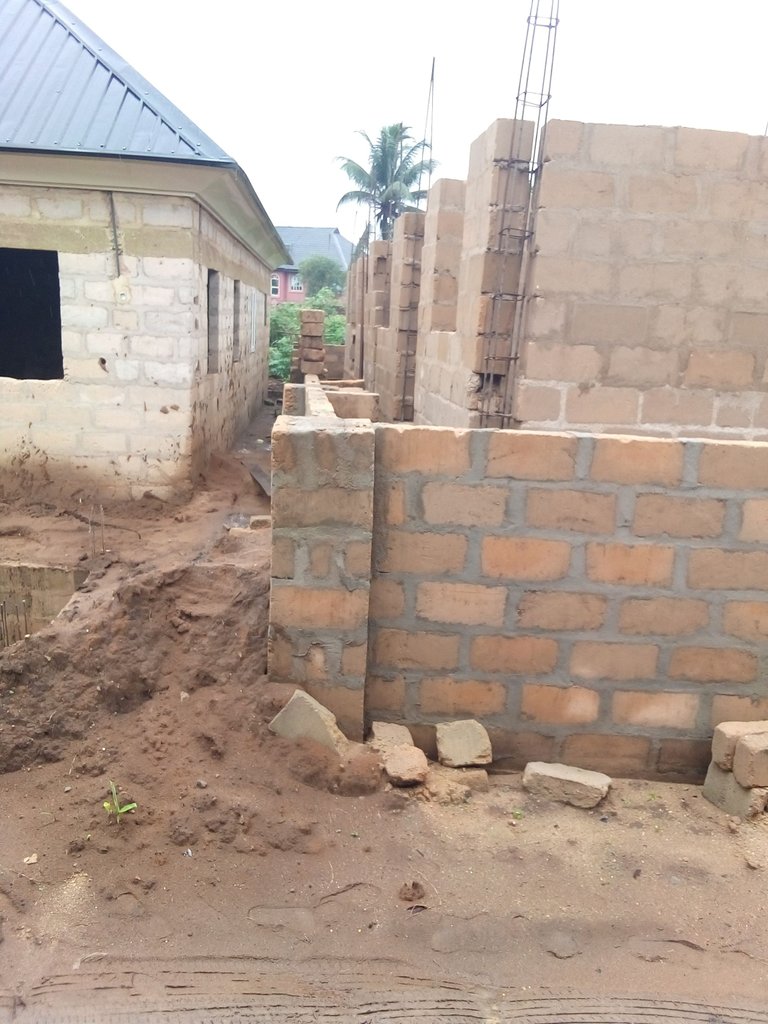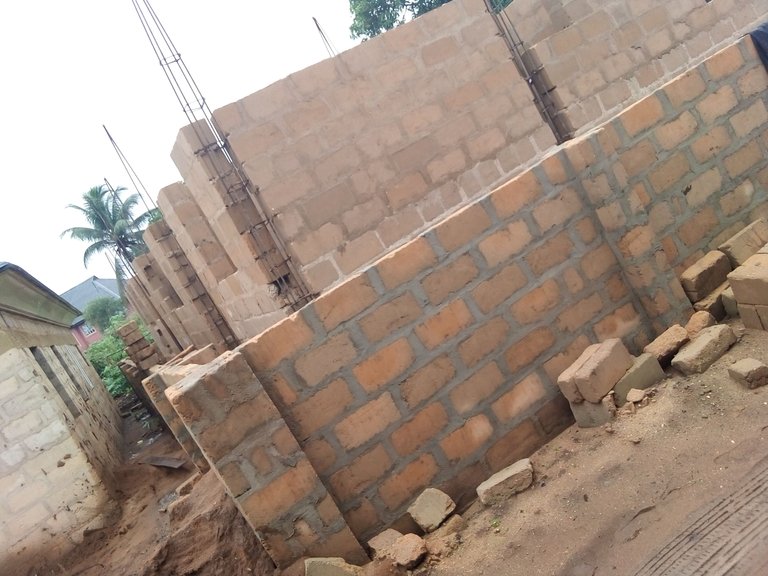 CONCLUSION
it's never Good to build or live in a small house or compound, hope I you liked every bit of what I shared? Thanks for visiting my blog post, all the comments, reblogs and upvote I will gladly appreciate 🙏.
Please guys stay safe.
I love y'all ❤️
By @obrisgold