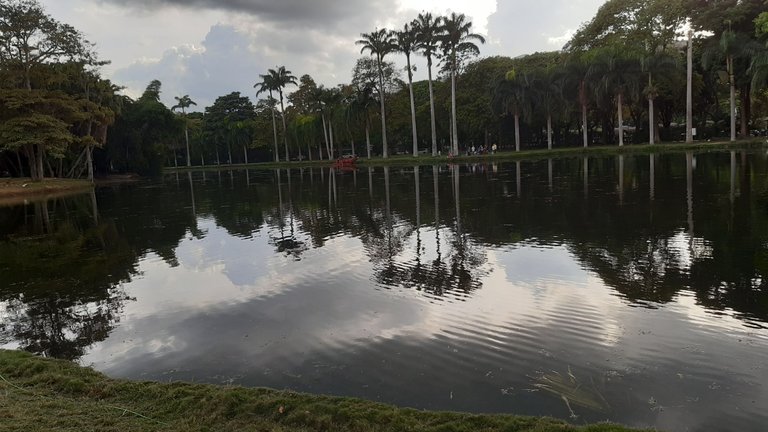 Concurso de Reflexión Ronda #65 | El laguito, un momento de reflexión
Florecido día, querida comunidad es un placer volver a publicar aquí, estaba esperando tener algo a la altura de las publicaciones que comparten por este medio.
Una tarde de sábado, durante un paseo, a El Laguito, y aunque está un poco retirado del resto de Caracas, nos lanzamos a la aventura. Este lugar tiene momentos muy bellos, paisajes hermosos y una gran cantidad de aves que aprovechan este espacio para vivir y hacer vida, sobre todo las guacamayas que viven en sus chaguaramos.
Además el lago es el habitad de enormes peces, parecidos a los peces Koi, pero sin la suntuosidad de los colores, y puedo jurar que estos peces entienden el español, porque al preguntarles cual era el mas bello, comenzaron a desfilar por turnos frente a mi. Incluso compartí con ellos mi merienda, que lanzaba al agua por trozos y ellos se peleaban por recoger.
Blossomed day, dear community it is a pleasure to post here again, I was hoping to have something at the height of the publications that you share through this medium.

One Saturday afternoon, during a walk, to El Laguito, it is a bit removed from the rest of Caracas, but we went for the adventure. This place has very beautiful moments, beautiful landscapes and a large number of birds that take advantage of this space to live and make life, especially the macaws that live in their chaguaramos.

The lake is also the habitat of huge fish, similar to Koi fish, but without the sumptuous colors, and I can swear that these fish understand Spanish, because when I asked them which was the most beautiful, they began to parade in turn in front of me. I even shared with them my snack, which I threw into the water in pieces and they fought to pick it up.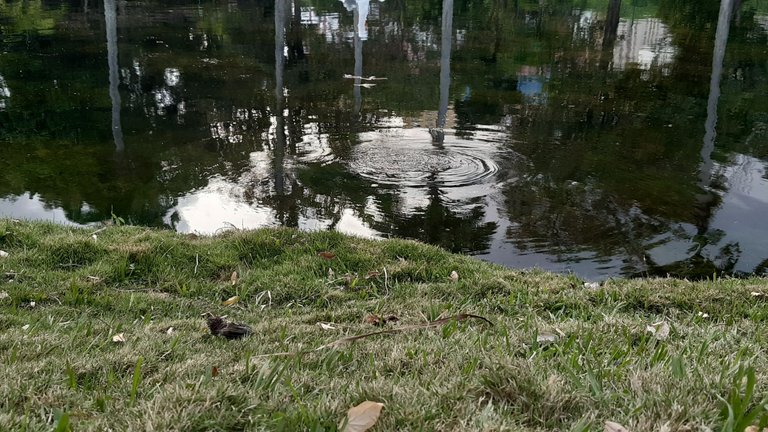 En esa majestuosidad de vida asilvestrada, varias especies de aves, conviven. Así encontramos guacamayas, loros, garzas, todas volando sobre el agua y haciendo gran escándalo. Incluso vi un lindo y tierno pajarito atacar al gran (pero igualmente hermoso) gavilán que rondaba su nido, seguramente cargado de crías.
Este lugar es parte de un conglomerado militar llamado Fuerte Tiuna, que también alberga al Círculo Militar y la escuela de cadetes, pero apartando esos detalles, es un lugar ameno para compartir en familia y pasar un rato diferente.
El parque cuenta con juegos para niños, aterradores, a mi parecer, son muy altos y los niños trepan y llegan hasta arriba ante la mirada en vilo de sus padres. También tiene una gran espacio con máquinas públicas para hacer ejercicios, y varios locales de expendio de comida, por si se baja el azúcar después de la caminata.
In this majesty of feral life, several species of birds coexist. So we found macaws, parrots, herons, all flying over the water and making a big fuss. I even saw a cute and cuddly little bird attack the big (but equally beautiful) sparrow hawk hovering over its nest, probably loaded with young.

This place is part of a military conglomerate called Fuerte Tiuna, which also houses the Military Circle and the cadet school, but apart from those details, it is a nice place to share with the family and have a different time.

The park has games for children, scary, in my opinion, they are very high and children climb and reach the top before the eyes of their parents. It also has a large area with public exercise machines, and several food outlets, in case your blood sugar gets low after the walk.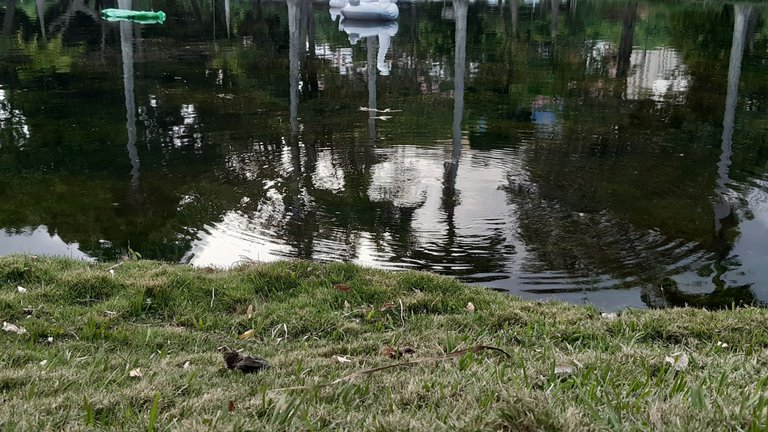 El punto central y lo mas atractivo del lugar es sin duda, el lago, que hace muy apacible todo el lugar y crea un espejo de agua que es reconfortante de ver. Por lo que nos encontramos con dos procesos reunidos en una sola palabra: la reflexión del paisaje en el agua y el estado meditativo de reflexión interna que hacemos al contemplarlo.
The central and most attractive point of the place is undoubtedly the lake, which makes the whole place very peaceful and creates a mirror of water that is comforting to see. So we find two processes united in one word: the reflection of the landscape in the water and the meditative state of inner reflection that we do when we contemplate it.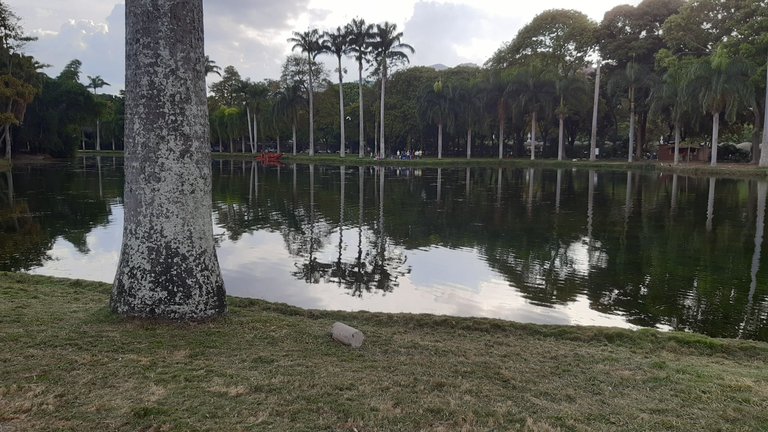 Gracias por leer / Thanks for reading
---
Referencias:
Todas las imágenes son de mi propiedad - All images are my property
---

Sígueme en mis redes sociales / Follow me on my social media



---