here is my entry to smash 229. if it is too hot where you are at why not be cool and find yourself some shade and share it with everyone. here is the link:
https://ecency.com/hive-179017/@melinda010100/shadow-hunters-smash-contest-round-15f059e561d69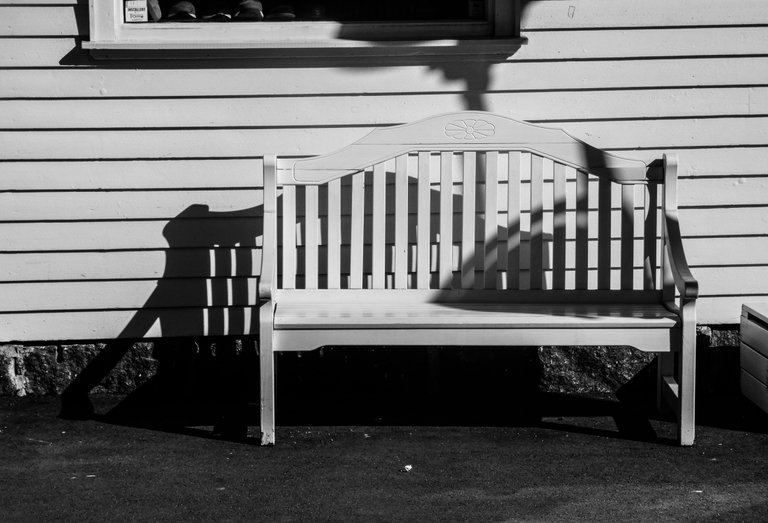 i find the shadow of this bench oddly satisfying. i like how some of the shadow is cast onto itself, some is cast behind and some to the side. between the white slats of the bench there are vertical black lines and between the black slats are some white. and right in the middle is a shadow from something else which falls exactly between two mostly white guys meanwhile the horizontal lines of the wall panels seem to escape with only minor injuries.