Greetings to all Shadow Hunters out there in Hiveland!
I was on the road again this past weekend visiting my old home town. It's a small hamlet in Northern New Jersey that's considered the country by all who live in the tiny state of New Jersey. Erskine Lakes, one of three lake communities in the town of Ringwood was where we raised our children . A safe, tight knit community, where you felt fine allowing your kids to jump on their bikes with a towel wrapped around their necks, as they headed for the beach. Erskine Lakes was our lake, with three separate beaches, each geared for the ages of the ton of children that came out in droves during the warm months of summer.
Main beach was where all the girls were going to spend the day.
Myself, as well as my daughter, she's from Pennsylvania, drove into Jersey early Saturday morning to go to the beach with my two daughter-in-laws and 4 of my grand-daughters.
What a day! The weather was sunny, a comfortable 78 degrees , a few puffy clouds and lots of cool shadows.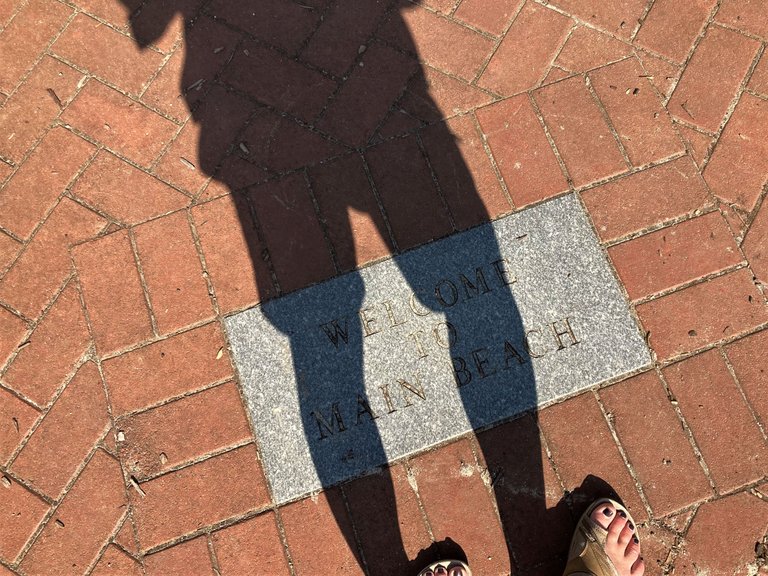 It didn't take long for Aunt Erica to settle in the sand, surrounded by those little loves and start taking a few pictures. I have to laugh at myself, I kid her about taking so many pictures all the time, but you will notice the shadow of my hand with camera snapping away also. 😏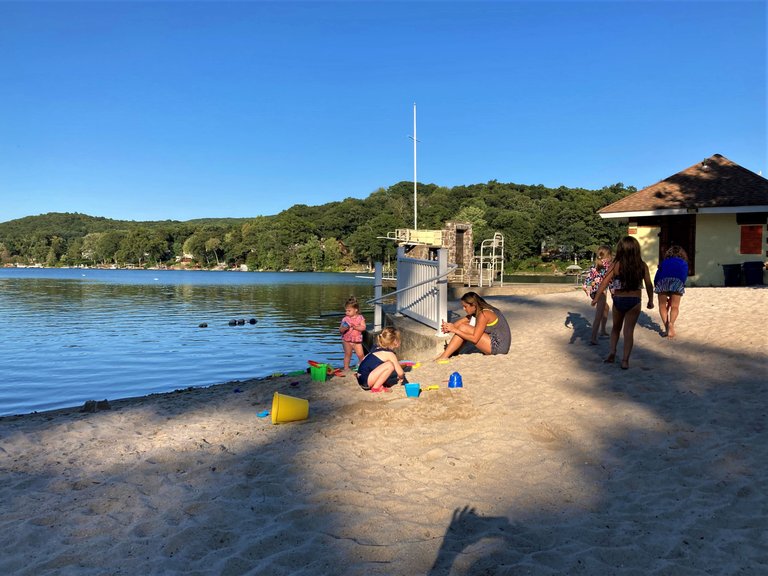 It takes a lot of gear to set up for the afternoon. Coolers, towels, sunscreen and sippy cups. Gotta have those sippy cups, moms and kids need to stay hydrated. 😉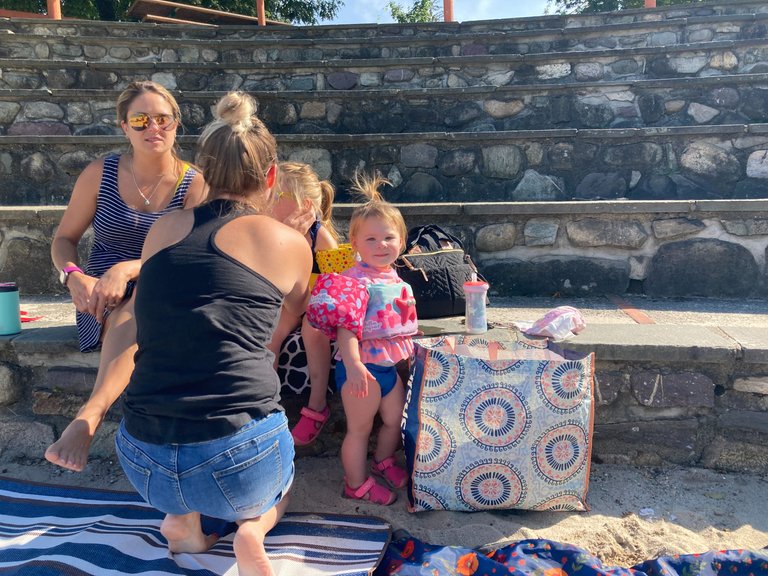 As you can see through the fence, we are finally settled. Phew!
The sun shone, creating shadows and some color in our cheeks.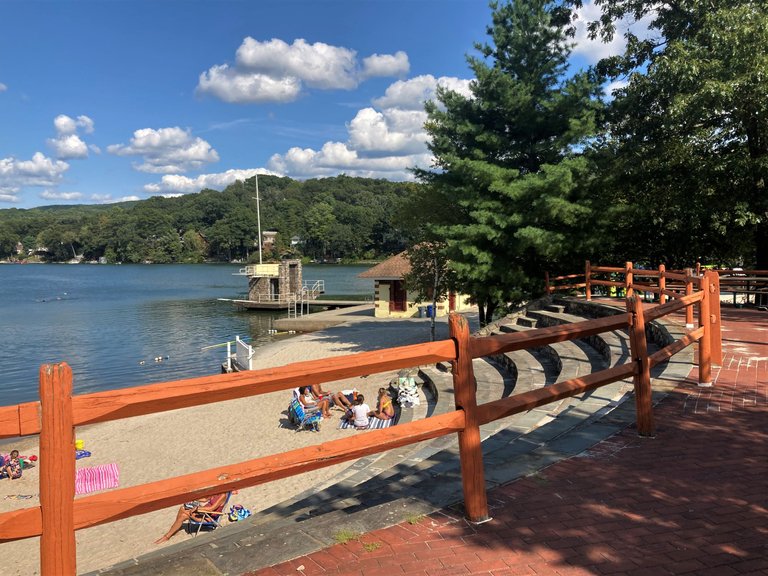 The big bonus of the day though was the one dad . He drove us to main beach, unloaded all the gear for us ladies, kissed us all bye-bye and promised to bring pizza at dinnertime.
What a guy!! Although, ??? he seemed quite rested and happy as the sun set and he was on his final leg to get us and all the gear back home again.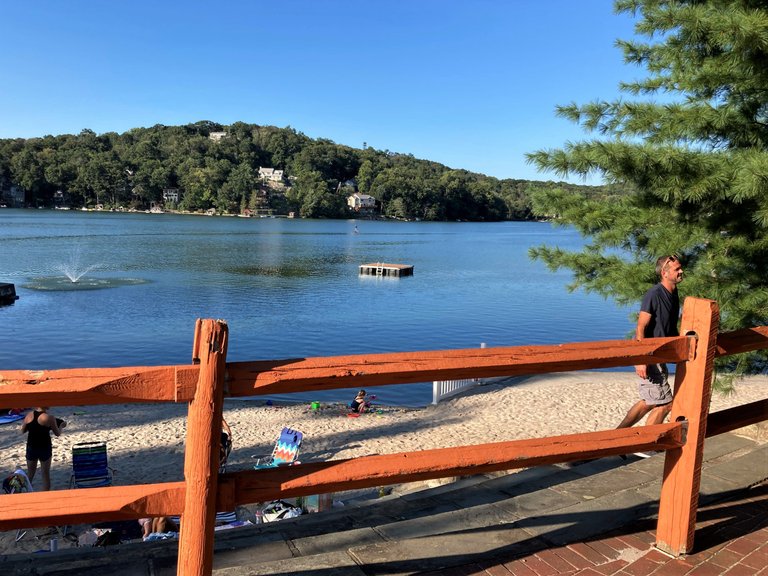 The ladies had a fantastic afternoon, the wee ones were happy but exhausted.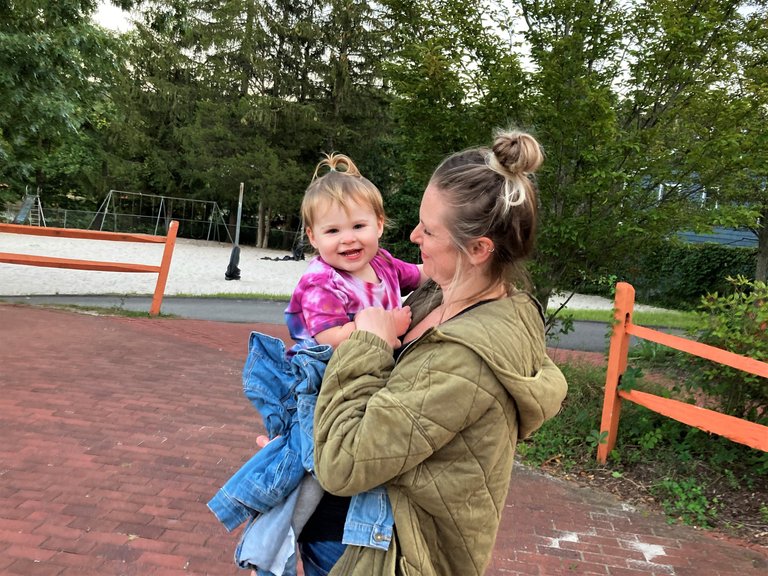 A more perfect day it could not have been, as I happily laid my head to rest in the house in Erskine Lakes where we raised our little family. You see, that one dad, is now raising his family in that very HOME.
Sending best wishes to the #shadowhunters community, especially my friend @melinda010100, the master mind. @galenkp for all his generous support, plus @annephilbrick, who works so hard to keep our community buzzing along. Let's not forget @good-karma at @ecency and @traciyork for their generous support, thanks guys.
What a fun place to be!
Happy Hunting.