La Plaza de Cataluña tiene una hermosa pérgola que recuerda los viejos tiempos de esta área por el trabajo de herrería. He pasado por ahí varias veces, pero hoy me capturó su sombra, a las 3:00 de la tarde. la verdad es que el sol estaba intenso.
Tomé dos fotografías desde el mismo punto y otra un poco más alejada que permite ver la estructura de la pérgola y su extensión.
The Plaza de Catalunya has a beautiful pergola that recalls the old days of this area due to the iron work. I have passed by there several times, but today its shadow captured me, at 3:00 in the afternoon. The truth is that the sun was intense.
I took two photos from the same point and another one a little further away that allows you to see the structure of the pergola and its extension.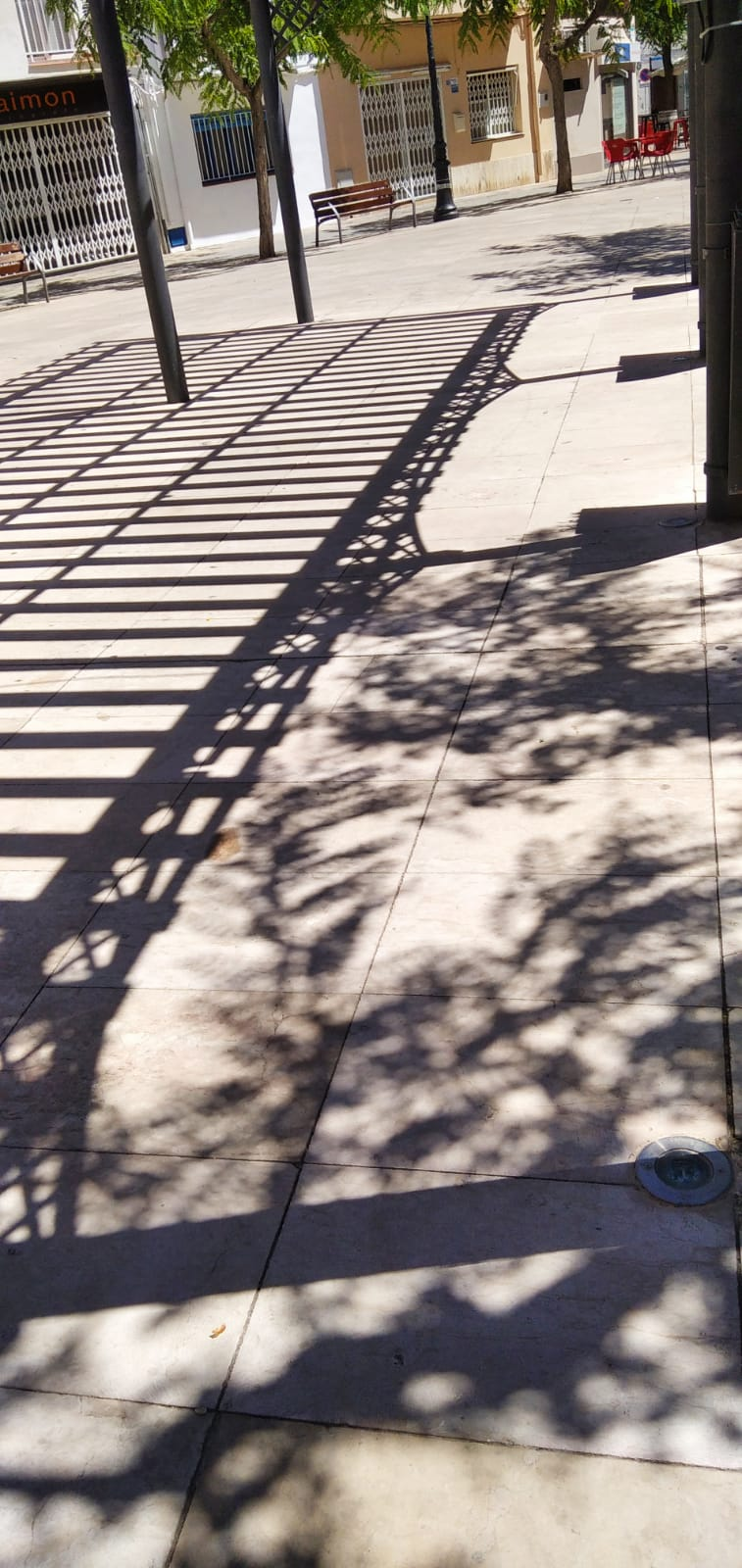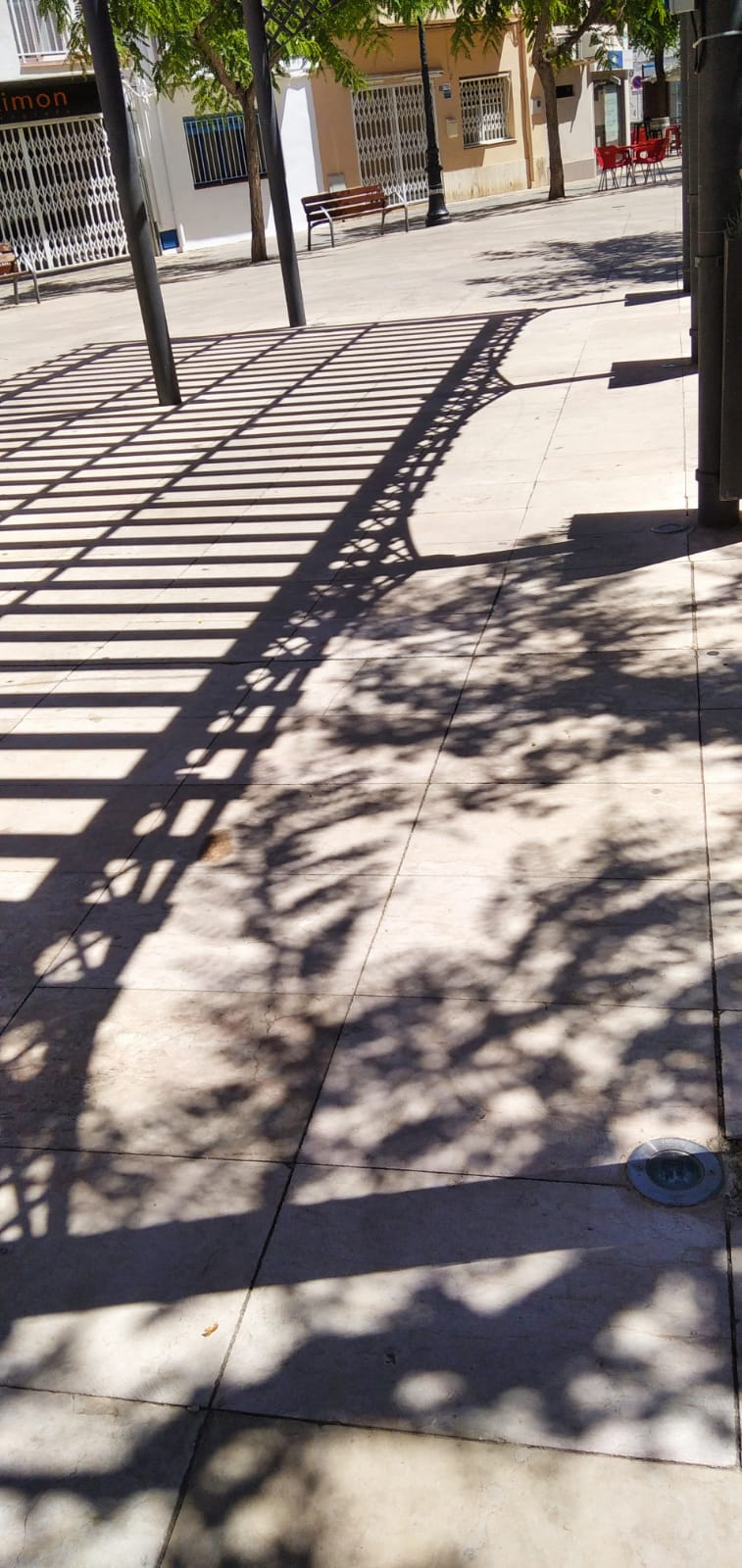 En las sillas del fondo, a la sombra de los árboles y las edificaciones, nos sentamos a tomar un refrigerio para llegar a casa. Nos sentíamos deshidratados.
In the chairs in the back, in the shade of the trees and buildings, we sat down to have a snack to get home. We felt dehydrated.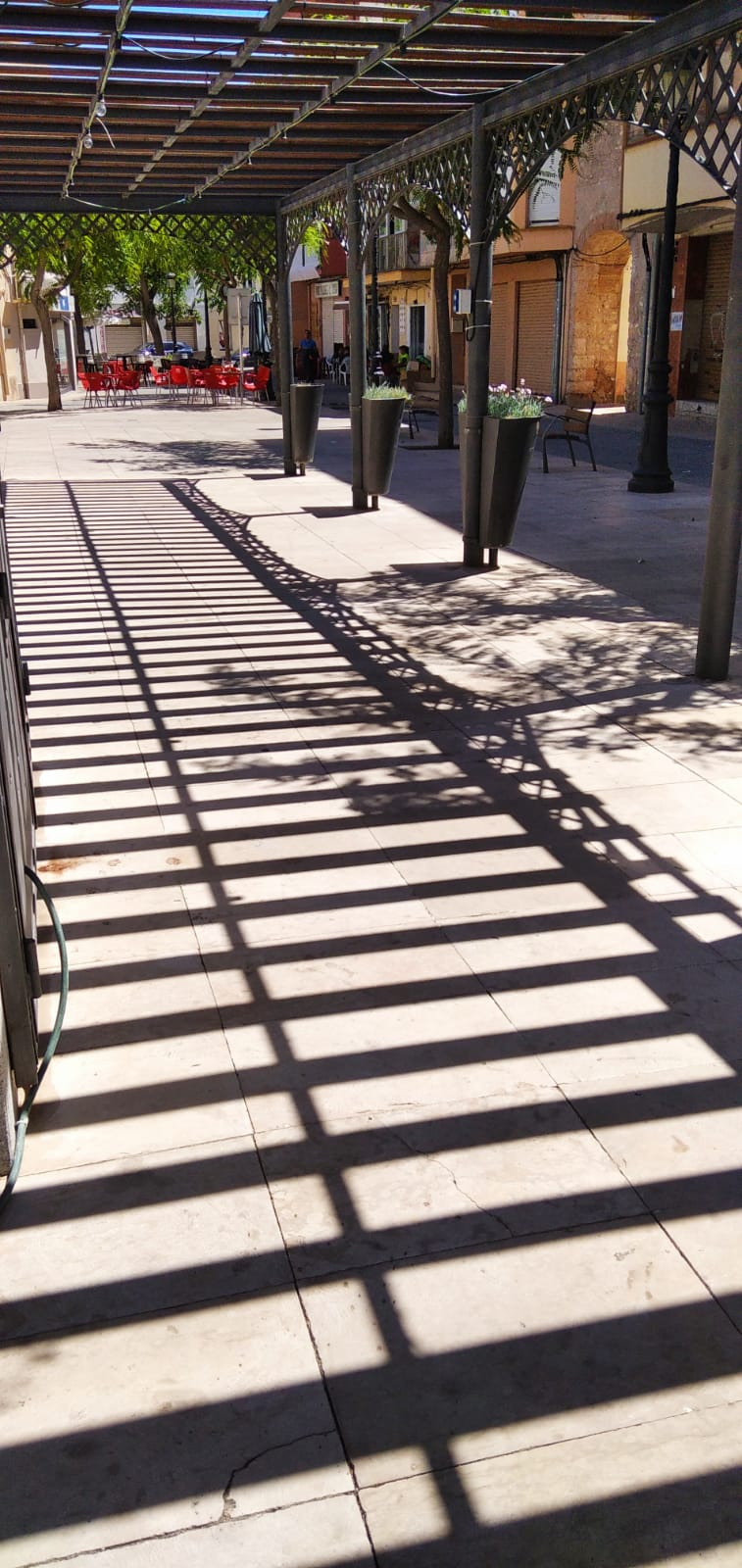 The photographs and the text dividers are my property, I took them with the cell phone camera.
For the text in English I helped myself with the Google translator
This contest is weekly and to participate, look for the instructions at the link (https://hive.blog/hive-179017/@melinda010100/shadowhunters-smash-contest-round-225)

**THANK YOU FOR READING AND RATING THIS PUBLICATION**
**GRACIAS POR LEER Y VALORAR ESTA PUBLICACIÓN**