Greetings to everyone! May I share to you my humble entry to Reflection Hunter's Contest Round 92 sponsored by Ms.@olgavita and that is about the reflection I saw one calm cloudy morning at the river in my locality.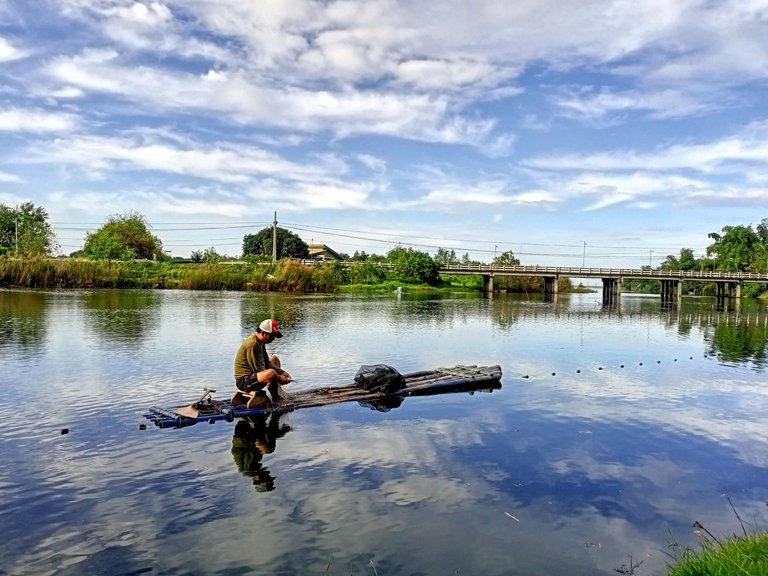 One morning when I am walking along the bank of Maragayap River, I chanced upon a fisherman moving closer to my direction as he cast his gill net aboard his bamboo raft so I stopped for a while to take some snap shot once he reached the range of my camera and I noticed that the cloudy sky reflects on the calm surface of the water so I did not hesitate to aim my phone and start to press the shutter though the fisherman is still far.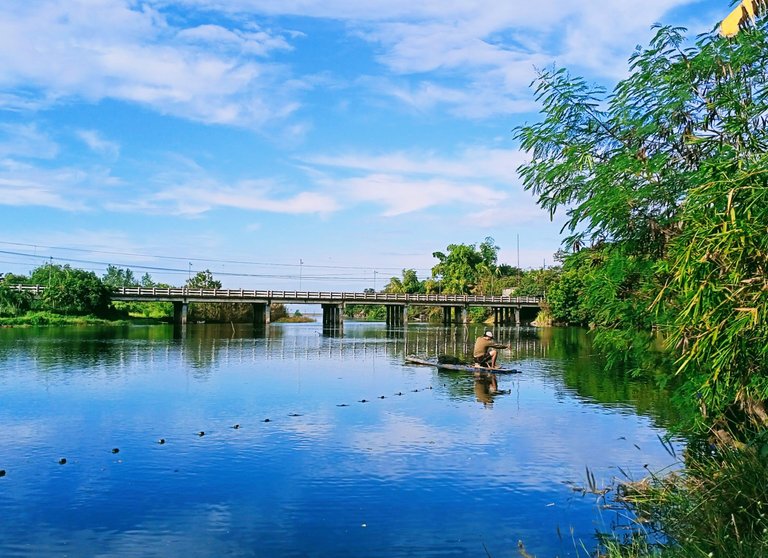 Then as he get nearer, I took several shots as I found out that I have two subjects at that time and those are the fisherman and the reflection of the clouds and also of the fisherman himself as well as of other objects surrounding him.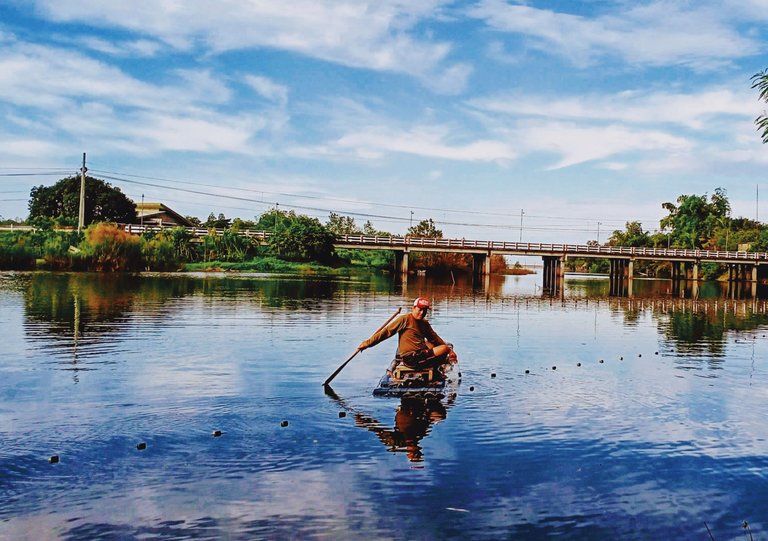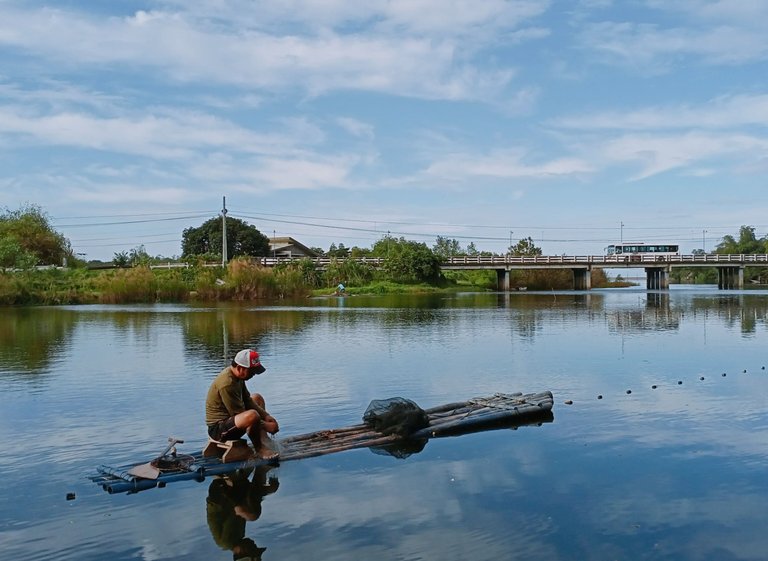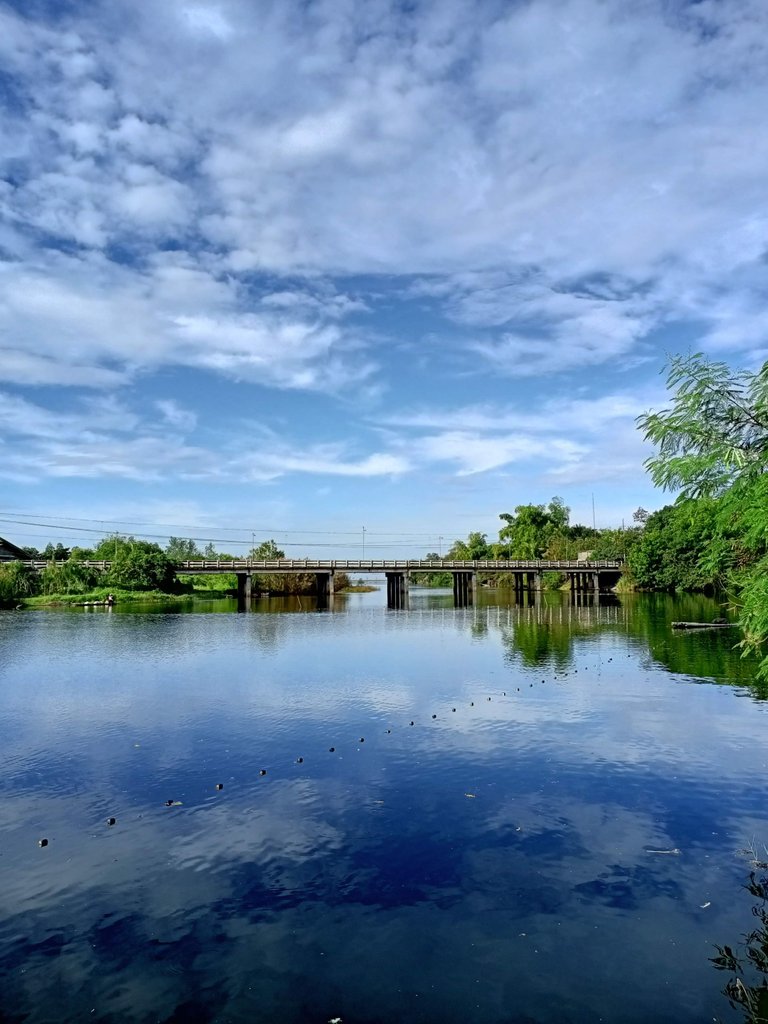 -