Shadow Hunters Contest- Round 231
Show Me A Shadow
Let's Move On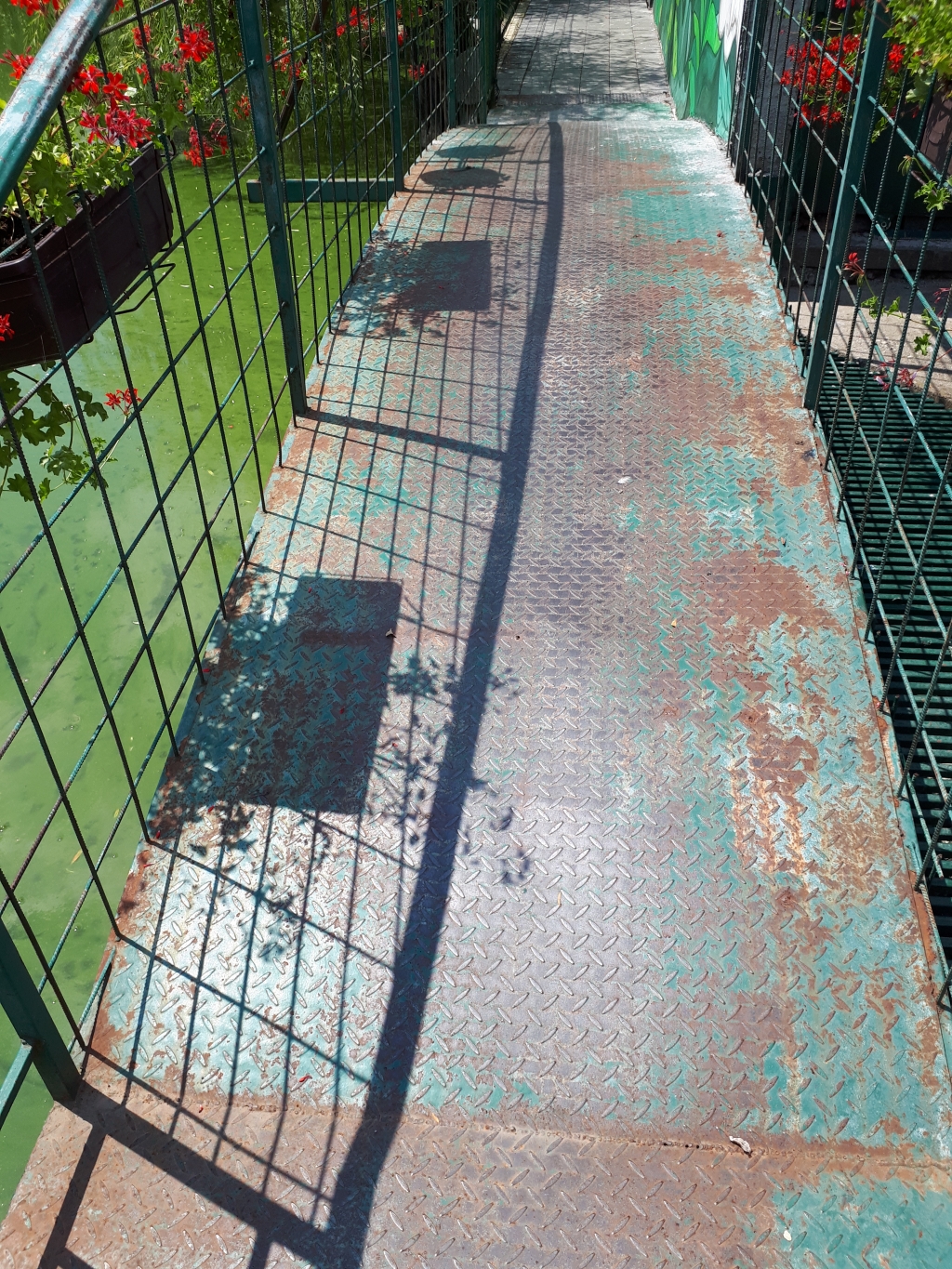 Idemo dalje... Već je, ili ako više volite, tek je 231. kolo inspirativnog izazova Show Me A Shadow koji je osmislila, organizovala i uspešno realizuje uz pomoć saradnika @melinda010100.
Ako nešto opstaje godinama i privlači veći broj učesnika sa novim, kreativnim idejama mora da poseduje vrednost.
Da nastavimo lanac, da se ne prekine. Dodajmo svake nedelje novi sadržaj.
Ulepšajmo nekom dan. Možda će cveće i radost crvene boje razveseliti mnoga srca.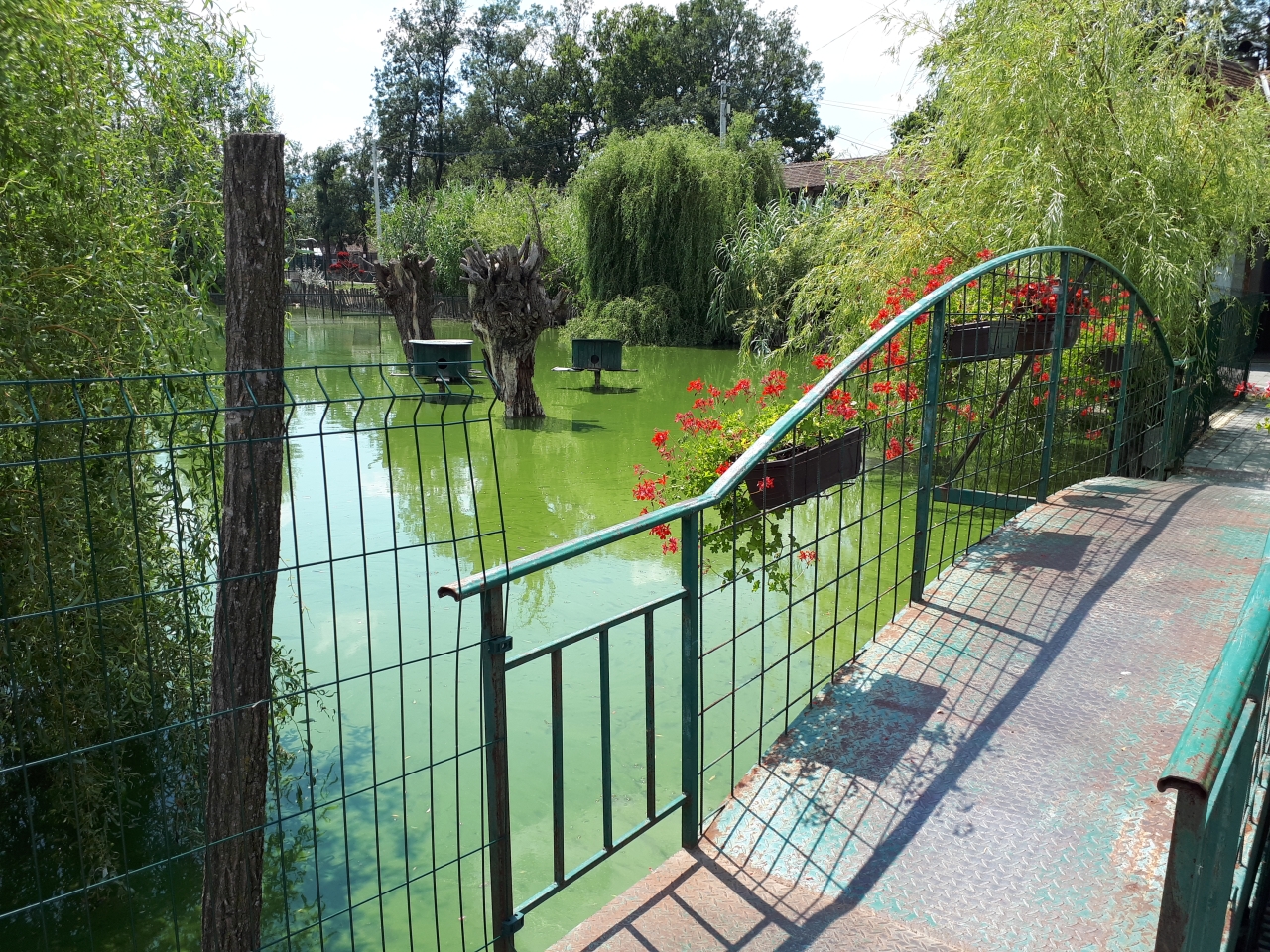 Već sam vam pokazala jezerce koje se nalazi u Zoo vrtu Vrnjci.
Preko jezera, zapravo oko njega, vodi mali metalni prelaz u obliku mosta šrine oko 70 centimetara.
Senke žardinjera sa visećim muškatlama i ograde biće moj predlog za ovu nedelju. Tu, na jezeru su senke kućica za vodene ptice i senke stabala.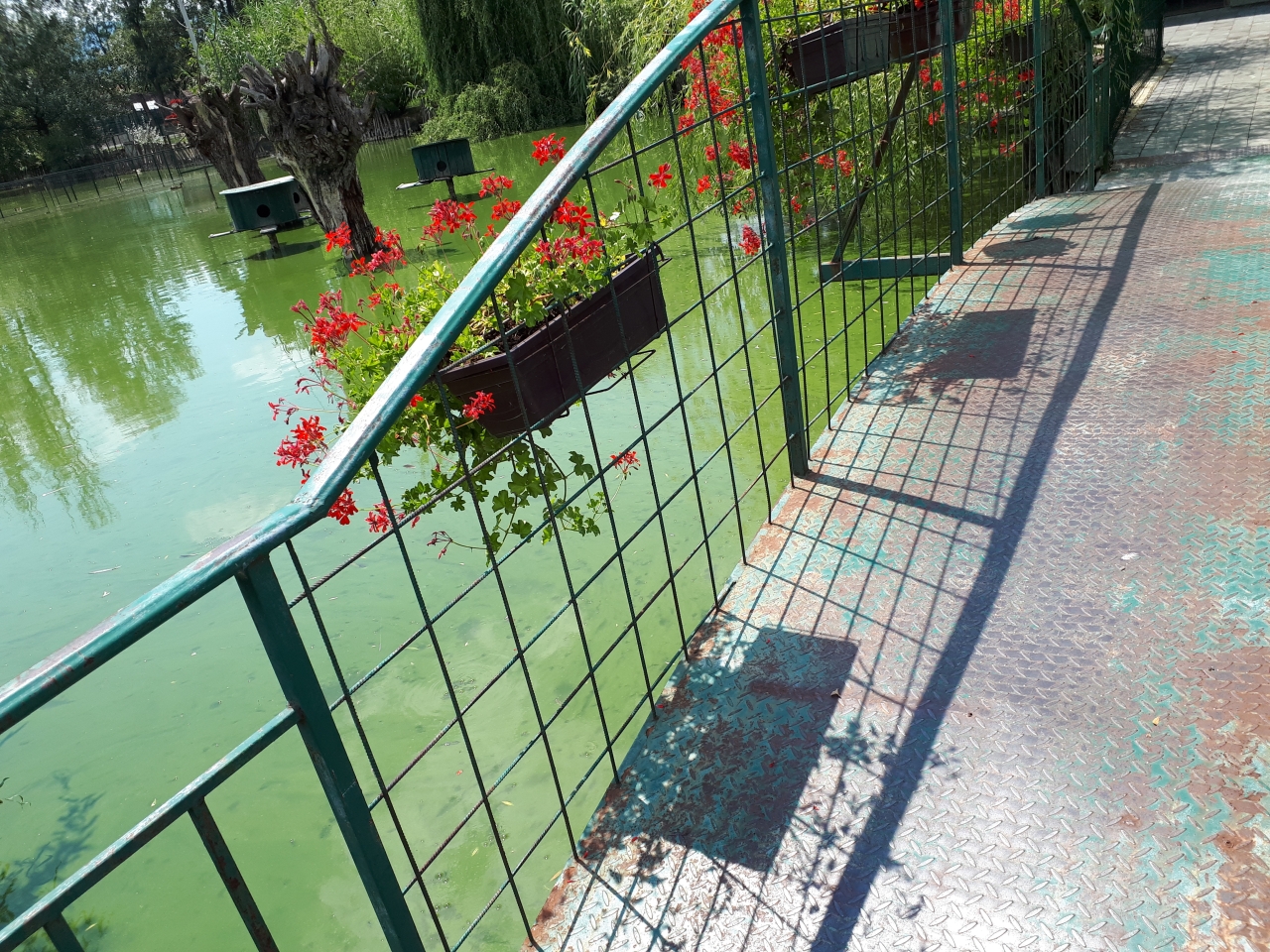 Da biste došli na most morate proći pored zida sa predivnim muralom. Slike flore i faune oslikao je Piljojčić Lazar (ART STUDIO Piljojcic).
Žao mi je što nema dovoljno prostora da se napravi jedna fotografija celog zida.
Na početku nas dočekuje Plavo-žuta ara ili plavo-žuti makao, (Ara ararauna).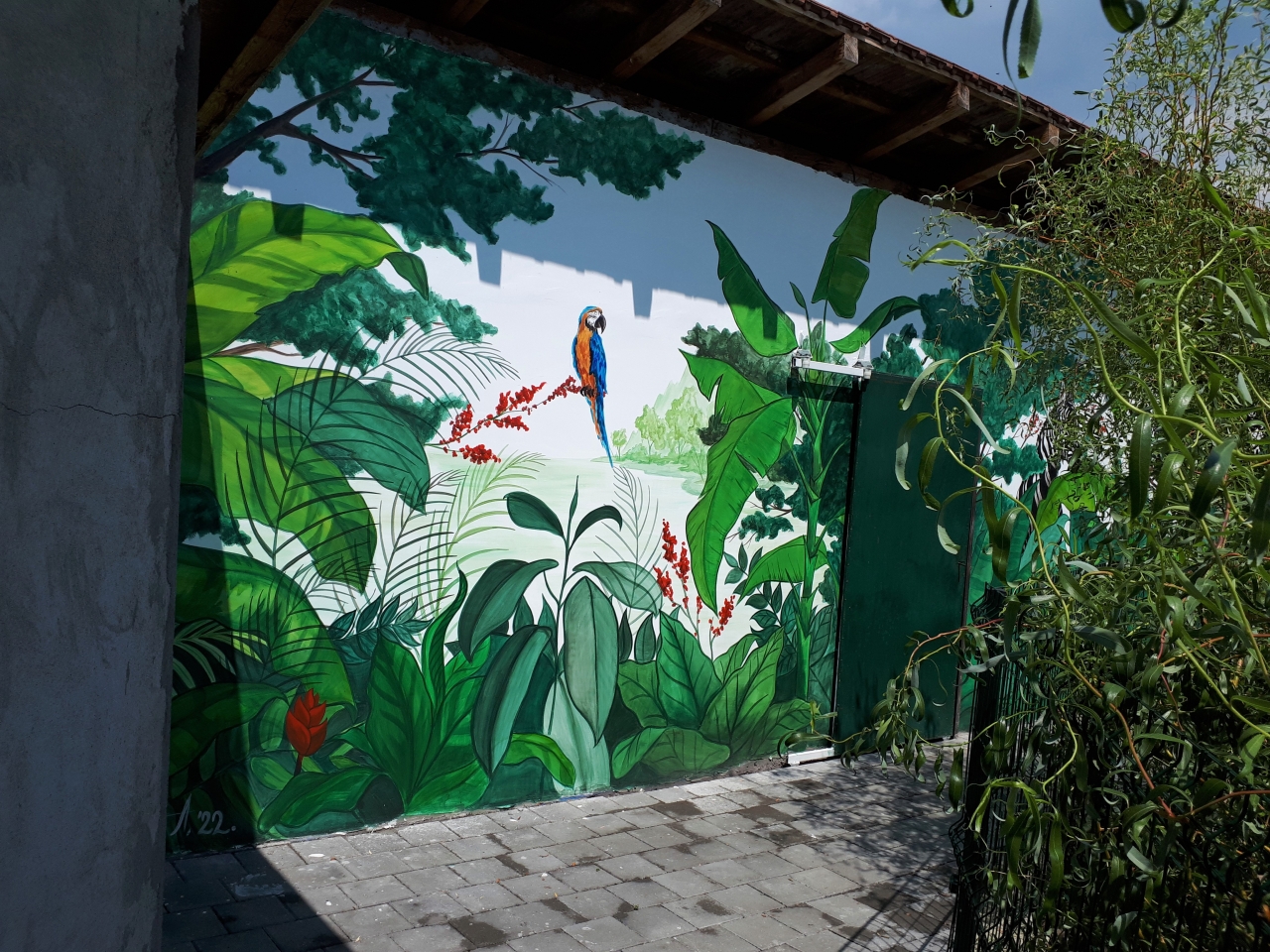 Zatim nailazimo na Zebru, životinju koja pripada porodici konja, Equidae.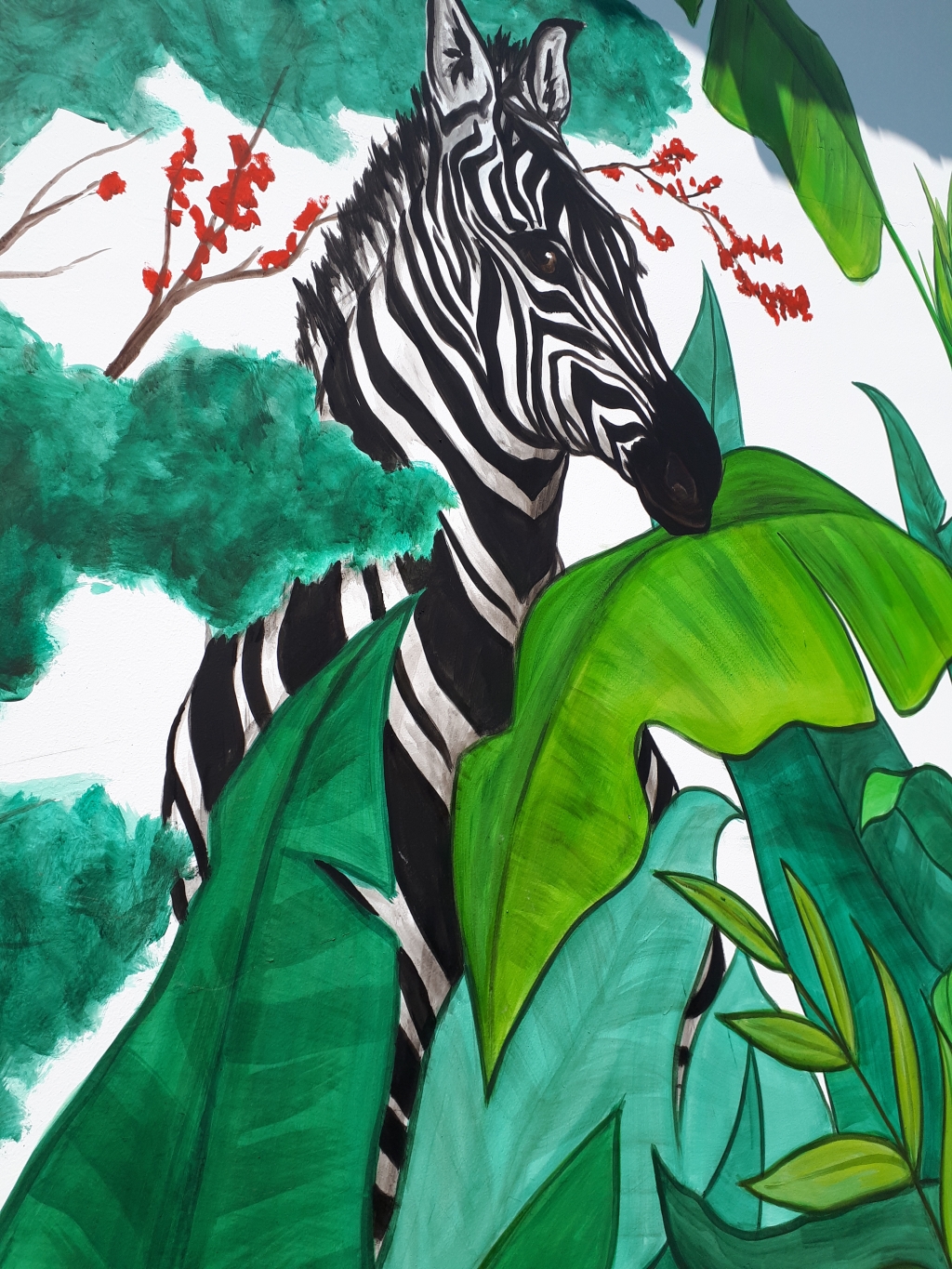 Evo još jedne senke. Ovo je Crveni ibis u karakterističnom letu.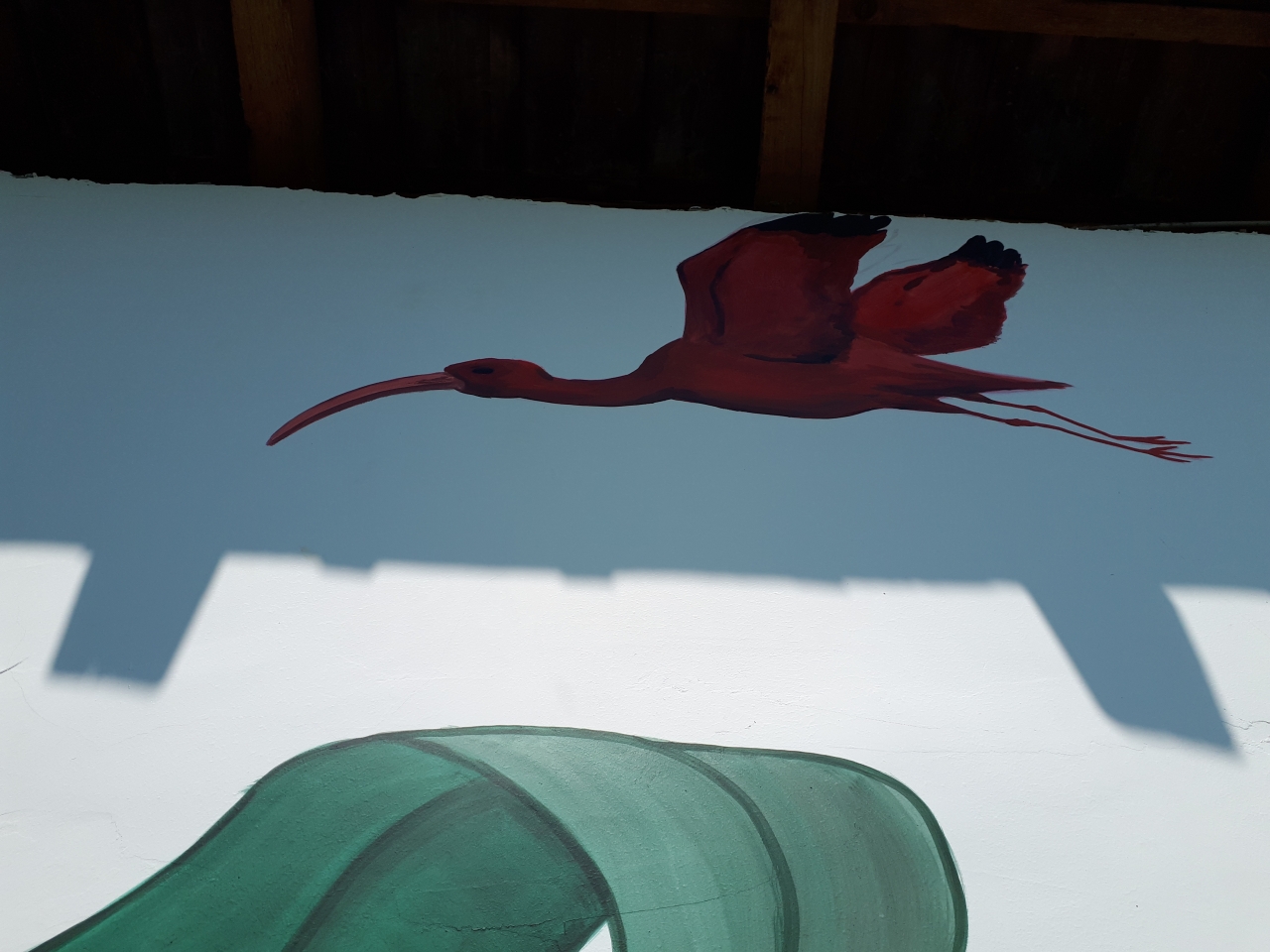 Crveni ibis, (Eudocimus ruber) je barska ptica dugih nogu i vrata koja je prepoznatljiva po neverovatnoj crveno-narandžastoj boji perja.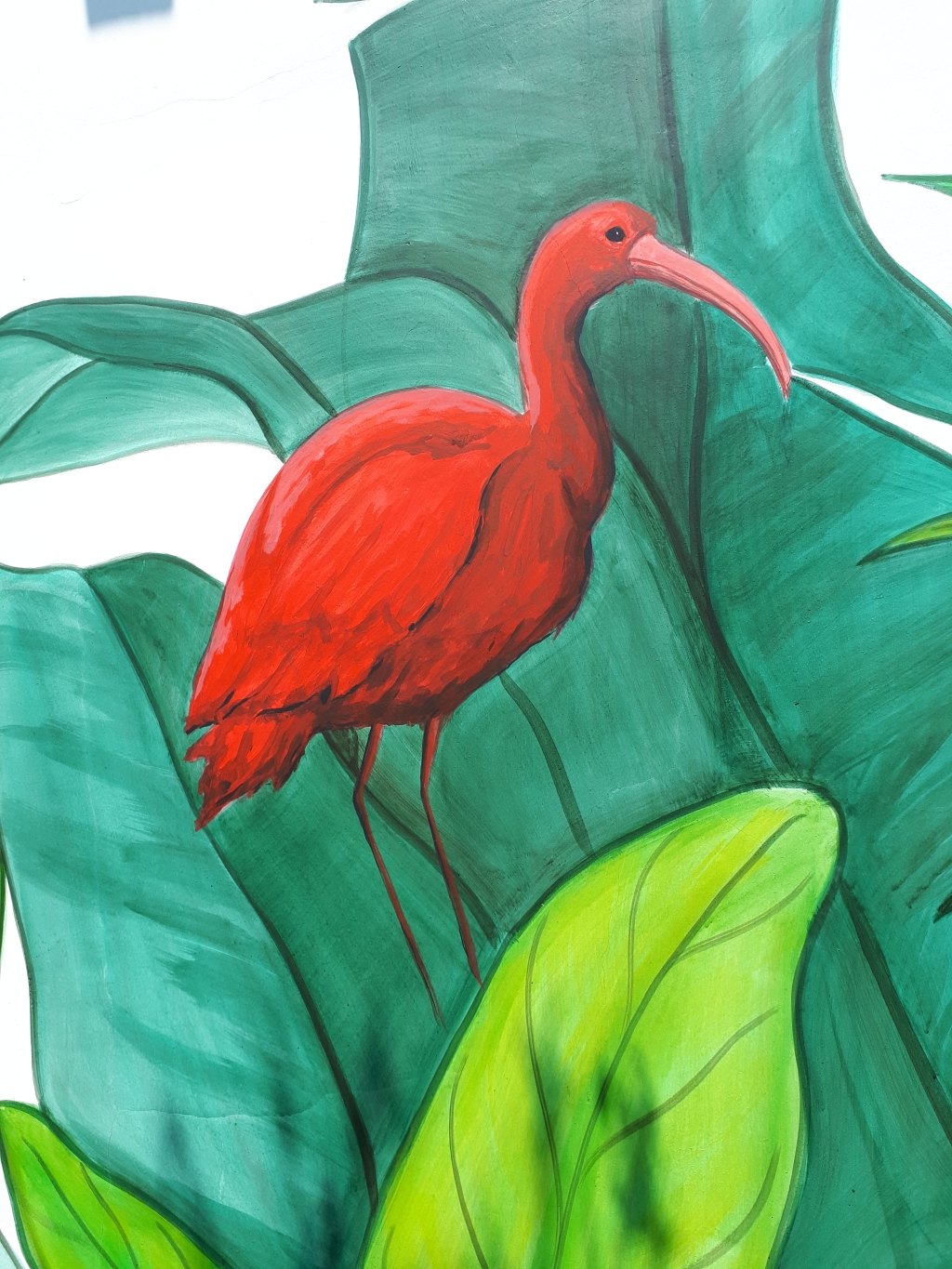 Mural počinje sa papagajem a završava se sa Labudom, (Cygnus).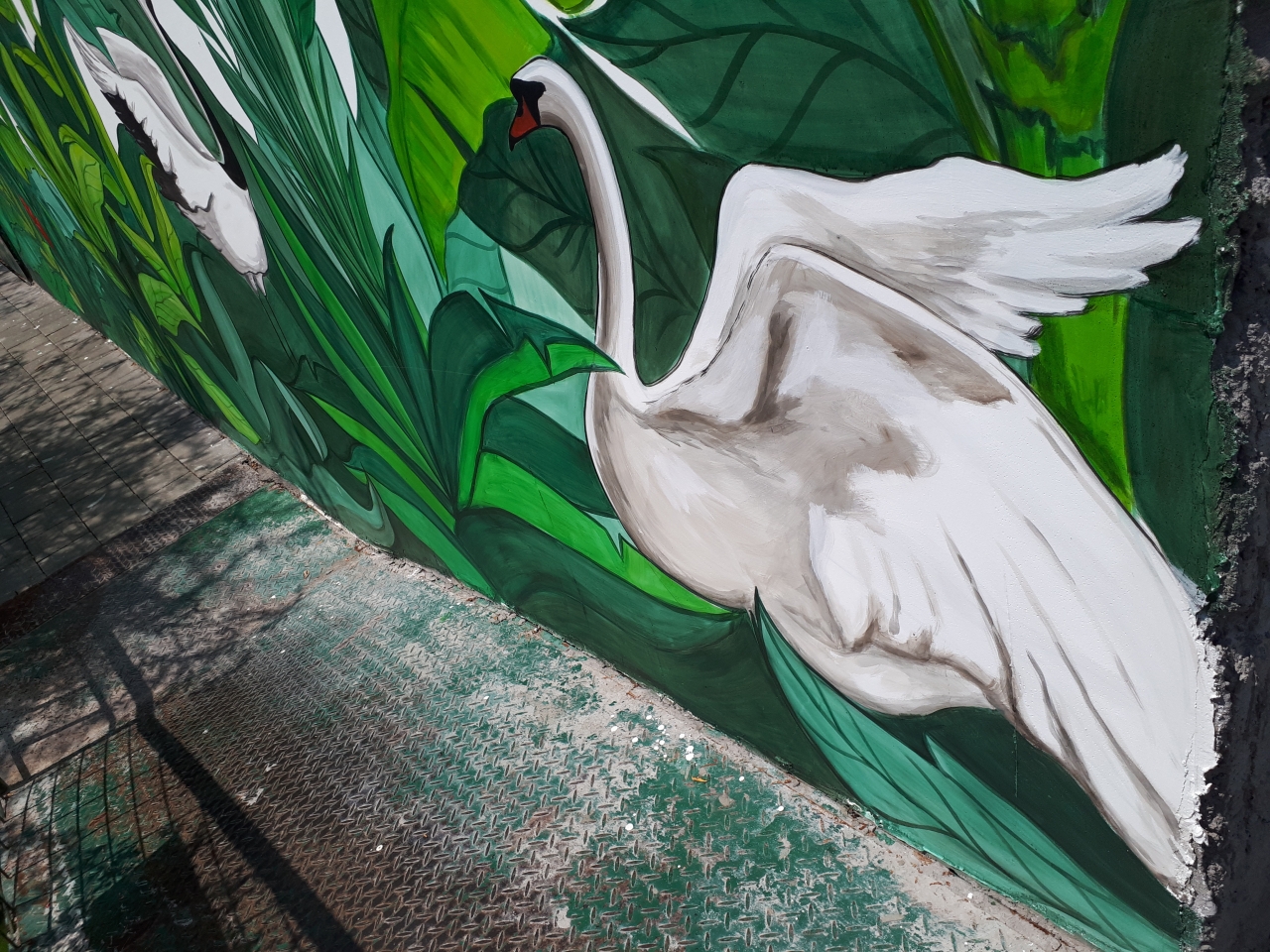 Latinski nazivi su za čitaoce koji žele da saznaju više o pticama i životinjama.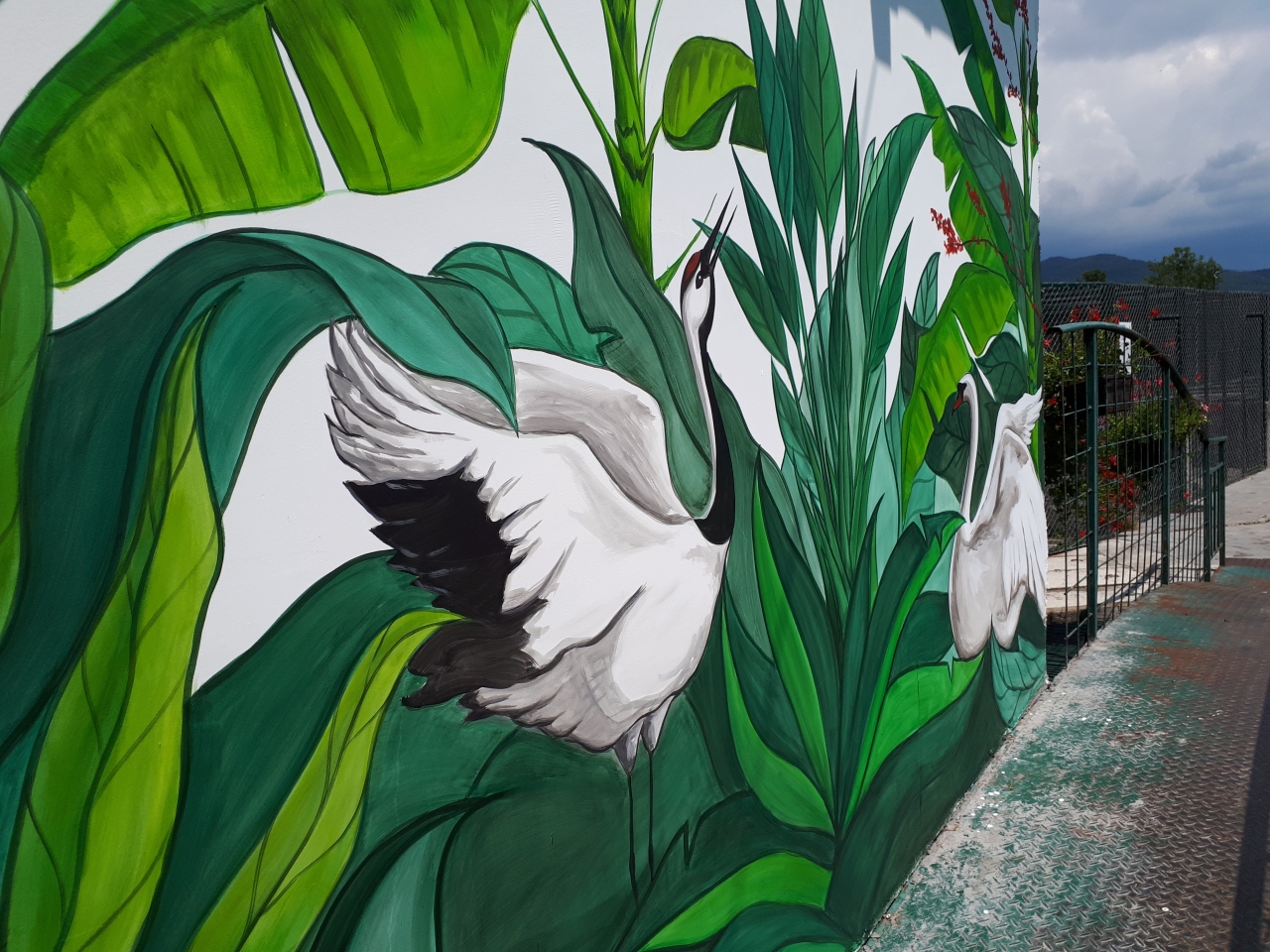 Pogled na mural i mostić.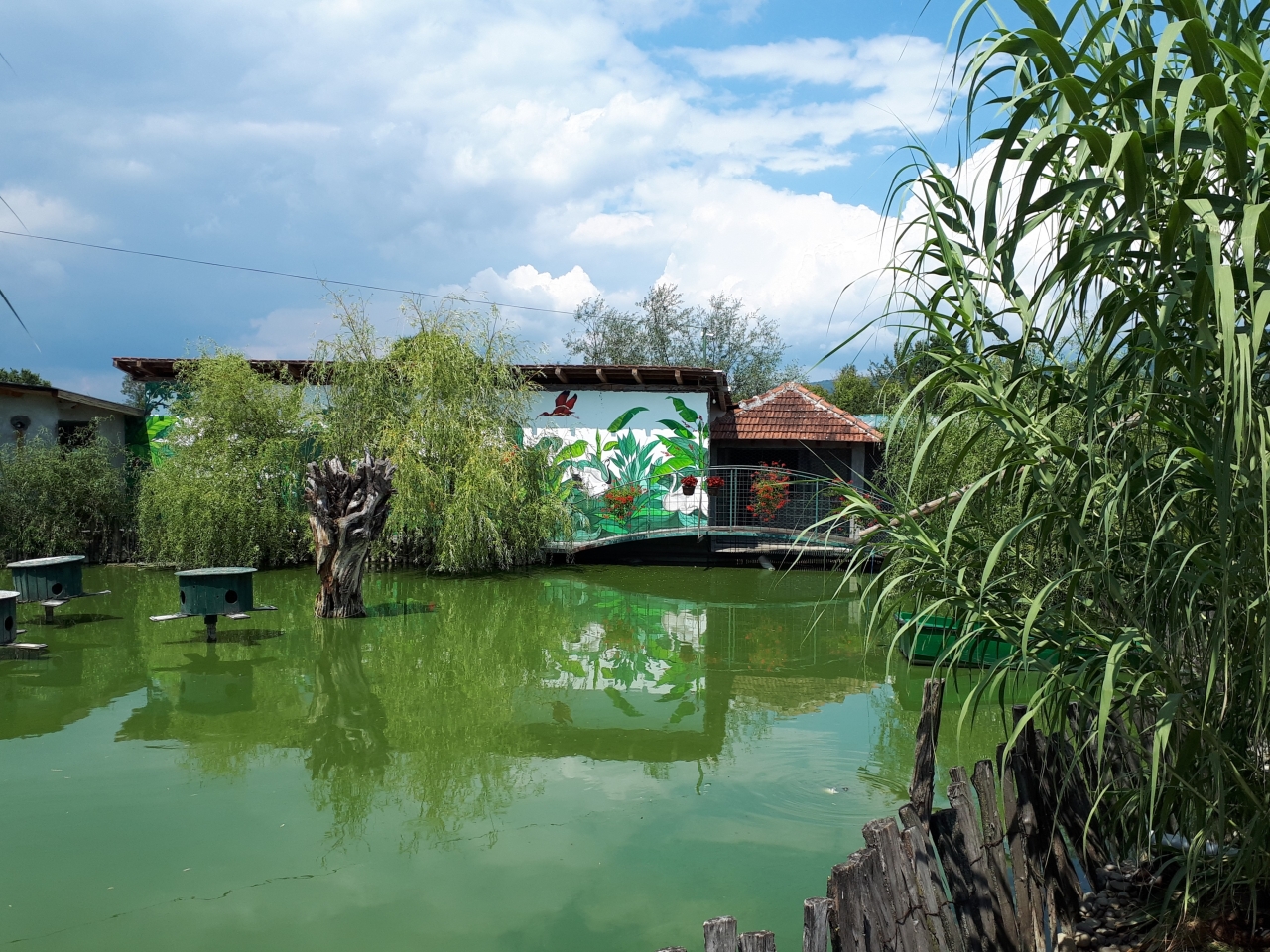 Beba alpaka, zaštitni znak ZOO vrta.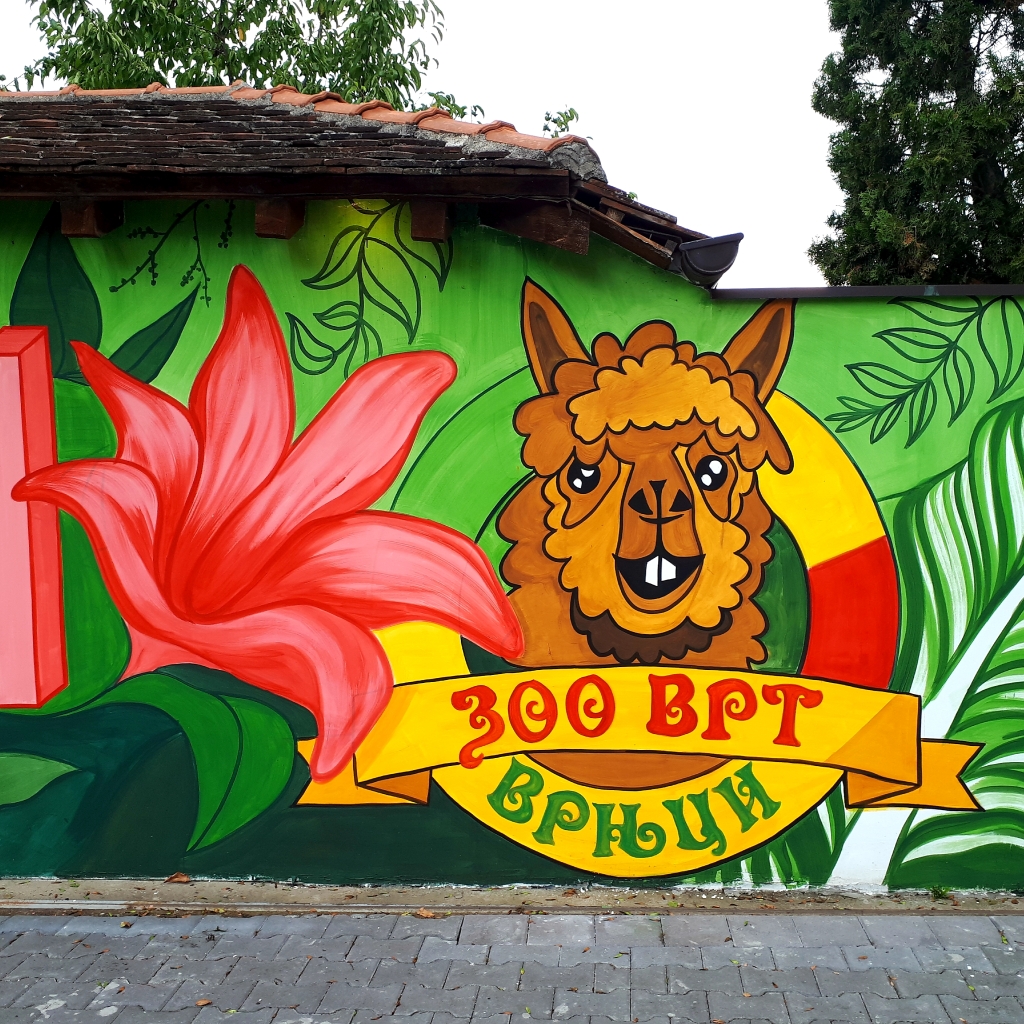 Leto 2022. godine
Shadow Hunters Contest Entry
, #shadowhunters community
#hive-179017
Thank you @melinda010100 for creating and hosting the contest!
Sve fotografije su, kao i uvek, moje. Hvala vam ako ste pogledali post. Nadam se da vam se dopao.
Srećni bili!