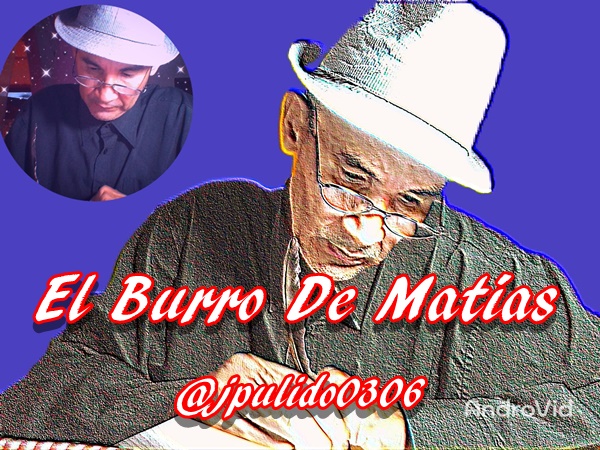 ENGLISH*
MATÍAS'S DONKEY
JOSE PULIDO
I have a donkey in my conuco
who works daily
animal that goes from the front
to eat the semeruco
and since I'm badass
I upload the cassava in a sack
while drinking water from the tube
it's peeling my teeth
like reading my mind
tells me to close the tube.
It's my smart donkey
bochinchero and neighing
enjoy with emotion
Vincent's songs
rancheritas that my people
They invite you a catira
that the melody inspires
cheering up those moments
while the happy donkey
yells his Ayayayyyy! with rage.
When I go out with the donkey
to buy the supplies
the donkey leaves happy
humming with a whisper
with the thought of a donkey
the lyrics of a song
the one that Simon sang
the one that talks about the little calf
but I wanted to be Burrito
sabanero in the song.
My donkey died of a heart attack
Mr. Luis Salmeron
because this one threw a lemon
to the donkey in his rest
this one who was not very meek
He replied very annoyed:
So don't do this to me again!
with imperative accent
running out of breath
the man was left dead.
If you want to see my donkey
Come to the field of Matías
and you will see that it is not nonsense
and to the field you will return.
THANK YOU VERY MUCH...
ESPAÑOL
EL BURRO DE MATÍAS
JOSÉ PULIDO
Tengo un burro en mi conuco
que trabaja diariamente
animal que va de frente
a comerse el semeruco
y yo como soy maluco
la yuca en saco le subo
mientras bebe agua del tubo
me va pelando los dientes
como leyendo mi mente
me indica que cierre el tubo.
Es mi burro inteligente
bochinchero y relinchón
disfruta con emoción
las canciones de Vicente
rancheritas que a mi gente
le invitan una catira
que la melodía inspira
animando esos momentos
mientras el burro contento
grita su ¡Ayayayyyy! con ira.
Cuando salgo con el burro
a comprar los bastimentos
el burro sale contento
tarareando con susurro
con pensamiento de burro
la letra de una canción
la que cantaba Simón
la que habla del Becerrito
pero quería ser Burrito
sabanero en la canción.
Mi burro mató de infarto
al señor Luis Salmerón
porque este lanzó un limón
al burro en su descanso
este que no era muy manso
le contestó muy molesto:
¡pues no vuelva a hacerme esto!
con acento imperativo
quedándose sin respiro
el hombre se quedó muerto.
Si a mi burro quieres ver
vente al campo de Matías
y verás que no es tontería
y al campo vas a volver.
MUCHÍSIMAS GRACIAS...