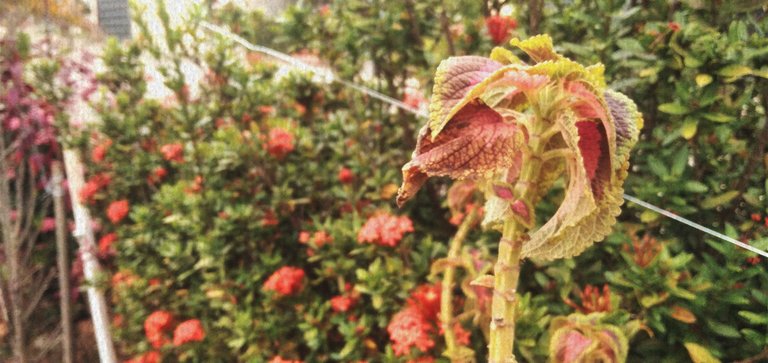 ¡Hola amigos de Hive! espero estén bien!
En este post quiero mostrarles algo más de poesía que he escrito, este lunes 21 de marzo, se celebró el día mundial de la poesía, y fue bastante interesante, para mí, al menos, como me reconocen como poeta por acá, me invitaron a varios lugares a recitar e incluso a hablar un poco de como he vivido la poesía este tiempo, Lo que me dio paso a releer viejos poemas que he escrito y recordar, un poco quien era y en que creía en ese momento.
¡Así que de esta memoria he escogido dos poemas, para traeros! ¡Y comentarles un poco lo que tenía en mente en ese momento, de esta manera entiendo yo más lo que estaba haciendo y puedo aprender de ello!
Hello friends of Hive! I hope you are well!
In this post I want to show you some more poetry that I have written, this Monday, March 21, was celebrated the world poetry day, and it was quite interesting, for me, at least, as I am recognized as a poet around here, I was invited to several places to recite and even to talk a little about how I have lived poetry this time, Which gave me step to reread old poems I have written and remember, a little who I was and what I believed in at that time.
So from this memory I have chosen two poems, to bring you! And to tell you a little about what I had in mind at the time, so that I understand more what I was doing and can learn from it!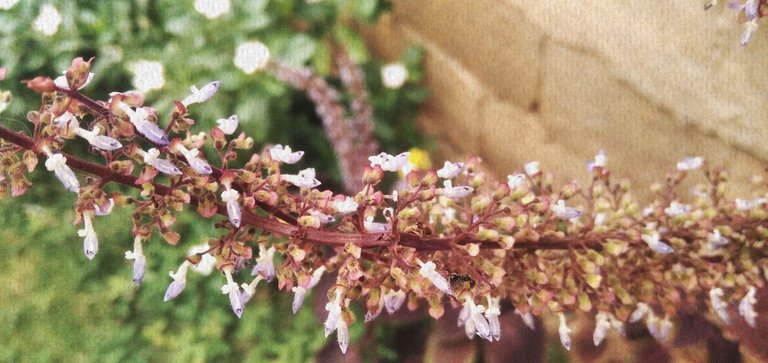 La décima de Sofía
A través de una perilla muy finita
Entre rayos de luz y destellos de poesía
Vi cantar embelesada a la pequeña Sofía
Advertí que se emocionó aún más con mi visita
Dentro de su trova guardaba una cosita
Una cantinela antigua, un grito de libertad
Una exclamación de llanto en su voluntad
Escondía su sufrimiento con un risueño y encantador humor
Trataba de filtrar hacia afuera todo su dolor
Sofía con la mirada observaba su propia verdad.
Sofia's tenth
Through a very fine knob
Between rays of light and flashes of poetry
I saw little Sofia singing with rapt attention
I noticed that she was even more moved by my visit
Inside her trova she kept a little something
An ancient refrain, a cry of freedom
An exclamation of weeping in her will
She hid her suffering with a laughing and charming humor
She was trying to filter out all her pain
Sophia with her eyes observed her own truth.

Este poema llamado Sofía es una décima, sin versos octosílabos, es un tipo de estrofa de lo cual siempre he estado fascinado, porque es bastante común encontrarla en la música, si te pones a buscarla, las empecé a reconocer por Jorge Drexler y Violeta Parra.

Quería redactar un poema que retratara la inocencia de una chica que conocía, y que se enfrentaba al mundo a través de una simpática personalidad, siempre bailando, cantando y riendo, Sofía, buscaba sentirse libre, y creía que su mundo la enclaustraba, ella no veía lo que yo.
This poem called Sofia is a tenth, without octosyllabic verses, it is a type of stanza of which I have always been fascinated, because it is quite common to find it in music, if you start looking for it, I began to recognize them by Jorge Drexler and Violeta Parra.

I wanted to write a poem that portrayed the innocence of a girl I knew, who faced the world through a nice personality, always dancing, singing and laughing, Sofia, she was looking to feel free, and I thought that her world was cloistering her, she didn't see what I did.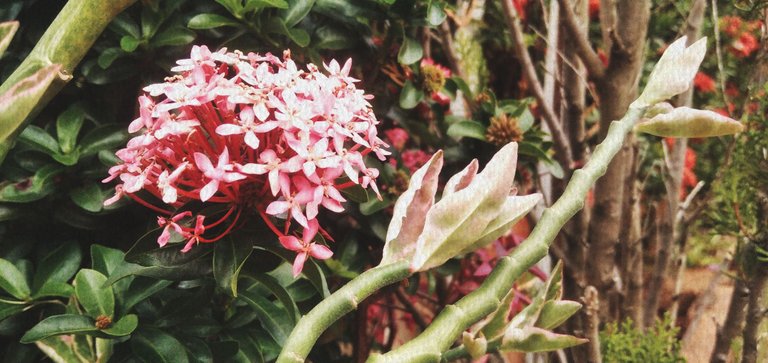 Oración a Venus
El verbo que mi furia despierta Mi latente Venus purificadora Tu mirada, que a mi corazón acierta
La intimidad de tu ojeada acosadora
Deja indefenso a este guerrero sin madre
Preso de ti, mi Venus manipuladora
Venus Favorable
Venus Madre
Venus del sosiego y la calma
Venus de las Bellas Nalgas
Venus Indulgente
Venus Verticordia
Venus Celestial
Venus Victoriosa
Soy el que nació en los campos de Oleno
Soy un guerrero de paz y fuerte alma
Soy un caído posado en tu veneno
Con
La eterna calma
Que anuncia la llegada del arte
La eterna calma
De los últimos vestigios de Marte
La eterna calma
De una mirada que puede enamorarte
Prayer to Venus
The verb that my fury awakens
My latent purifying Venus
Your glance, that strikes my heart
The intimacy of your harassing glance
Leave this motherless warrior defenseless
Prisoner of you, my manipulative Venus
Favorable Venus
Venus Mother
Venus of peace and calm
Venus of the Beautiful Buttocks
Venus Indulgent
Venus Verticordia
Celestial Venus
Venus Victorious
I am he who was born in the fields of Oleno
I am a warrior of peace and strong soul
I am a fallen one perched on your poison
With
The eternal calm
That announces the arrival of art
The eternal calm
Of the last vestiges of Mars
The eternal calm
Of a look that can make you fall in love

Este poema más libre trata de emular un rezo, y está inspirado en las emociones que me provocaba una chica, cuya mirada he interacción alentaba gozo y tranquilidad a mi rostro. ¡Así he escuchado que se siente estar en presencia de una diosa, y como diosa la trate en este poema!

Armado con tercetos y una lista de adjetivos, realice un rezo que, a leerlo hoy, me recuerda a como se siente la fe.

¡Una curiosidad es que la lista de adjetivos, de venus, son epítetos, reales que tiene la diosa venus! ¡Y podrás encontrar más buscando en Google!
This freer poem tries to emulate a prayer, and is inspired by the emotions that I was provoked by a girl, whose gaze I interacted with, brought joy and tranquility to my face. So I have heard what it feels like to be in the presence of a goddess, and as a goddess I treat her in this poem!

Armed with tercets and a list of adjectives, I performed a prayer that, upon reading it today, reminds me of how faith feels.

A curiosity is that the list of adjectives, of venus, are epithets, real ones that the goddess venus has! And you can find more by searching on Google!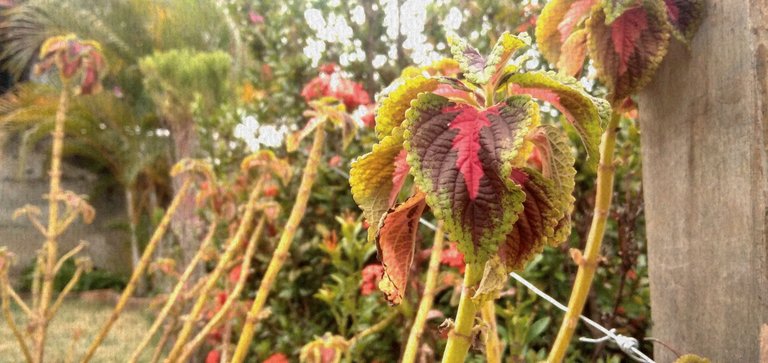 Estas fotografías que use, son solo acompañantes visuales, y son fotografías que tome en el jardín de mi casa.
Hace un tiempo en otro blog de poesía, dije que las fotos de flores de mi jardín son simbólicas para mí, ¡ya que he encontrado que cada vez que ando enamorado salgo al patio a tomarle fotos a estas, y tal vez es más inconsciente de lo que creo, tal vez estoy enamorado de nuevo, o releer esta poesía inocente me hizo recordar como se sentía!
¡Sea como sea! ¡Espero haya sacado algo interesante o hayas disfrutado algo de mis versos en este post! ¡Saludos, Hiver!
These photographs I used, are just visual companions, and they are photographs I took in the garden of my house.
A while back on another poetry blog, I said that the pictures of flowers in my garden are symbolic to me, as I have found that every time I am in love I go out in the yard to take pictures of them, and maybe it's more unconscious than I think, maybe I am in love again, or rereading this innocent poetry made me remember how it felt!
Whatever it is, I hope I got something interesting out of it or you enjoyed some of my verses in this post! Greetings, Hiver!

P.S: You can also check out some of my other posts or check out my social media!
P.D: También puedes consultar algunos de mis otros posts o chequear mis redes sociales!:


Thanks for stopping by / Gracias por pasarte y leer!