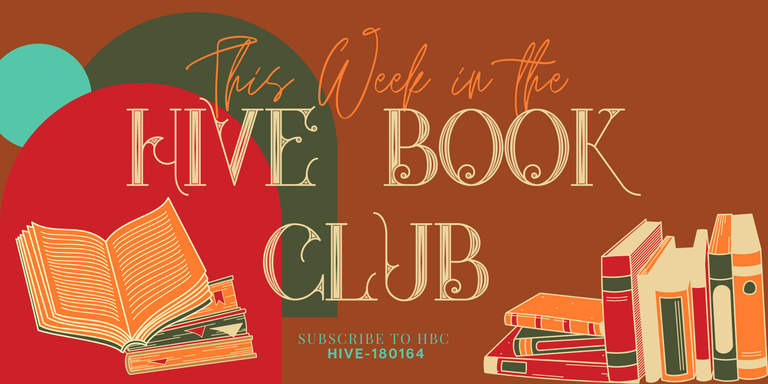 Welcome to Hive Book Club Highlight #35

How Do We Choose The Highlighted Posts?
All of you must be wondering how we picked the authors who get into the highlight. As some of the good curation projects out there, our highlighted authors are also handpicked to ensure that we diversify the content and the recommendations in the highlight. We want this highlight to be a place where people get inspiration, a place to learn something new, and even finding a recommendation.
Hence, throughout the week, the moderators will check the community and manually hand pick the posts. Some factors includes : the post subject, post quality, engagement, personal voice, and general effort.

| Author | Title | Description |
| --- | --- | --- |
| @modernzorker | Michael's Horror Library: Laymon Odds 'n Ends, Part 1: Teen Chillers | "Your Secret Admirer (One of Layman's work)is about a teenager named Janice who receives a series of letters from an anonymous admirer. While the notes start off sweet and innocent, they grow increasingly alarming as the stranger reveals things no one else should know about Janice and her friends, and threatens to punish her for having feelings for anyone but him. As her friends close ranks around her, Janice has to discern the identity of her admirer before someone gets hurt. - While Your Secret Admirer is a suspense story, Nightmare Lake is straight-up horror, albeit significantly toned down from Laymon's adult standards" |
| @lucianav | Reading Challenge / A Classic Book / Modern Edition: Hush, Hush | "The book tells the story of Nora and Patch, a story of a love that developed in a very funny way, all because of the very different personalities of the characters, something I loved. What I liked most about this book was Patch's personality, he always spoke with that touch of mystery, irony, a bit of sarcasm, every time he and Nora talked I ended up with a smile on my face, although I didn't love Nora's attitude at the beginning, little by little it got better." |
| @agmoore | Book Review of Une Vie, by Guy de Maupassant: Sex as Antagonist | "There is a scene in Guy de Maupassant's Une Vie (A Life), where the village priest, Abbé Tolbiac, beats a dog to death. Not only is the dog chained as it is pummeled into a mangled carcass, but it is also in the process of giving birth. One of the puppies is actually born after its mother has expired. All the puppies in the litter die, save one. The puppy is adopted, and named. It's name? Massacre. Massacre reappears throughout the book. Its fortunes parallel, to some extent, the fortunes of the main character, Jeane, Vicomtesse de Lamare. The author using difering figure of speech to butress his point as the events unfoldes through out the story." |
| @ava2702 | Review: Love in the time of Cholera | "Love in the Time of Cholera is a novel dedicated to true love that endures and overcomes adversity for a lifetime. It is a tribute to love, adventures, time, old age and death.The novel was inspired by the way García Márquez's parents' relationship developed. To write it, he interviewed his parents for several days, each separately, to find out more details about how he was going to write the novel." |
| @rakel1406 | Wake Up! You're Alive / Review / [ENG-ESP] | "If you are a doctor, nurse or on the contrary, you are the patient. If for any reason you suffer from constant headaches, sore throats, stomach aches or any other ailment in the body or suffer from any pathology; I am totally convinced that this book is for you, But if you are in good health and you also like to have a healthy and positive mind, you should also read it. Wake up, you are alive! It is a book that should be read every day. It has such an understandable writing for anyone who knows nothing about medicine, and even if you don't like to read, this book will catch you just the same." |
Today's highlight was selected by @stevenson7
The authors featured will receive 5% beneficiaries from the compilation.

Hive Book Club is supported in the OCD Community Incubation Program.If you like what they do for the community,OCD Has a Hive Witness ... @OCD-Witness! You can vote for @ocd-witness, with HiveSigner or on Hive Witnesses.