Graphic Design Contest 70 Hive Prize!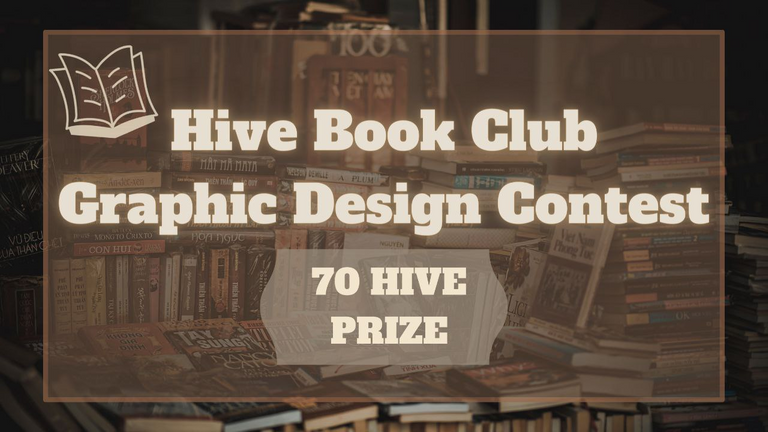 Hi! Are you ready for what is coming next? Here is our Graphic Design Contest! We're excited to have a new image to show the world, a new look that represents us here at the Hive Book Club Community.
We want something that can represent the whole of the Hive Book Club Community and its members, the Hive Book Club isn't only the mods, it's the whole members who share their passions about books.

Rules
For your entry to be accepted you must make the three things: banner, logo, and divider.
Post the entry in Hive Book Club & comment the link to your post under the announcement post.
No plagiarism.
Use the #bookclubdesigncontest as your main tag and #hivebookclub, #hbclogo tags as well.
The entry post must be in English and only English, just for this time.
You can show the process and tell us about your inspiration.
You have from March 8th until March 21th to post your entry.
You must agree that the winners' submissions will belong to HBC to enter this contest.

Requirements
The purpose of the contest is to design a logo for Hive Book Club. The logo must be appropriate for a professional setting & must convey the community purpose.
It should be visually appealing on both small and large scales.
6-inch or 15.24 cm circle design for the logo.
height: 1.20 cm and width: 18 cm or height: 0.5-inch and width: 7-inch for the divider
height: 15 cm and width: 30 cm or height:6-inch and width: 12-inch for the banner
The banner and the logo have to contain 'Hive Book Club' or the acronym 'HBC'
You can choose the colors from the next color palette, but with 'cinnamon stick' as the base or main color.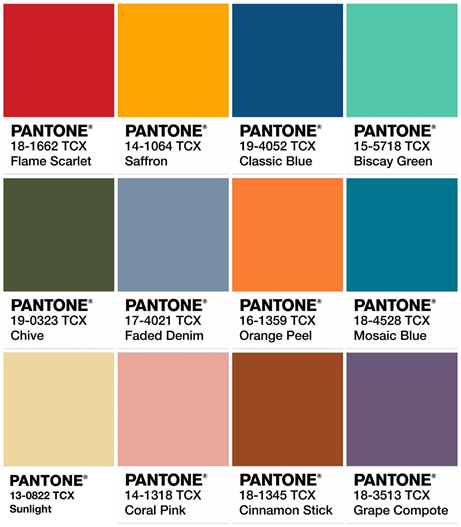 Source Pantone

Prizes
First Winner: 50 HIVE
Second Winner: 20 HIVE

This is it! We have a new contest and we want to see your designs! Show us our possible new banner, logo, and divider, tell us about what inspired you, make us fall in love with them.

If you appreciate what we do, consider re-hiving this post and sharing it with your friends.

OCD Has a Hive Witness ... @OCD-Witness!
You can vote for
@ocd-witness
, with
HiveSigner
or on
Hive Witnesses
.

¡Cóncurso de diseño gráfico de Hive Book Club! | 70 HIVE en premios
Hola, ¿estás preparado para lo que viene a continuación? ¡Aquí está nuestro concurso de diseño gráfico! Estamos emocionados de tener una nueva imagen para mostrar al mundo, un nuevo aspecto que nos represente aquí en la Comunidad Hive Book Club.
Queremos algo que pueda representar a toda la Comunidad Hive Book Club y a sus miembros, Hive Book Club no son sólo los moderadores, son todos los miembros que comparten su pasión por los libros.

Reglas
Para que tu entrada sea aceptada debes hacer las tres cosas: banner, logo y separador.
Publicar la entrada en Hive Book Club y comentar el enlace a tu entrada bajo la publicación del anuncio.
No se permite el plagio.
Utiliza la etiqueta #bookclubdesingcontest como etiqueta principal y también las etiquetas #hivebookclub, #hbclogo.
La publicación debe ser en inglés y sólo en inglés, sólo por esta vez.
Puedes mostrar el proceso y contarnos cuál fue tu inspiración.
Tienes desde el 8 de marzo hasta el 21 de marzo para publicar tu entrada.
Para participar en este concurso, debes aceptar que los diseños de los ganadores pertenecerán a HBC.

Requisitos
El objetivo del concurso es diseñar un logotipo para Hive Book Club. El logotipo debe ser apropiado para un entorno profesional y debe transmitir el propósito de la comunidad.
Debe ser visualmente atractivo tanto a pequeña como a gran escala.
El logotipo debe tener un diseño circular de 15,24 cm o 6 pulgadas.
Para el separador, la altura de 1,20 cm y anchura de 18 cm o altura de 0,5 pulgadas y anchura de 7 pulgadas
Para el banner, una altura de 15 cm y anchura de 30 cm o altura de 6 pulgadas y anchura de 12 pulgadas
El banner y el logotipo deben contener "Hive Book Club" o el acrónimo "HBC".
Se pueden elegir los colores de la siguiente paleta de colores, pero con 'cinnamon stick' como color base o principal.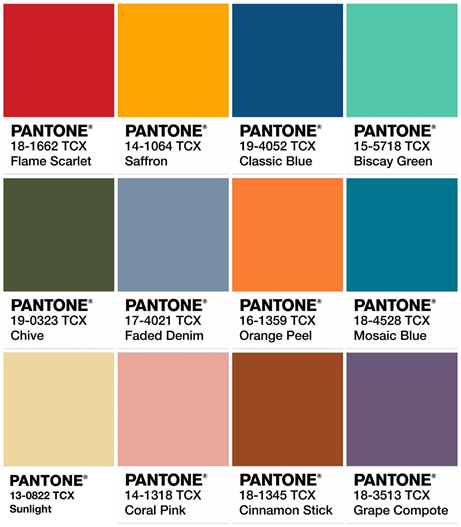 Premios
Primer Lugar: 50 HIVE

Segundo Lugar: 20 HIVE

¡Ya está! ¡Tenemos un nuevo concurso y queremos ver tus diseños! Muéstranos nuestro posible nuevo banner, logotipo y separador, cuéntanos en qué te has inspirado, enamóranos de ellos.

¡OCD es Testido de Hive... @OCD-Witness!
Puedes votar por @OCD-Witness con HiveSigner o en Hive Witnesses.