How it all started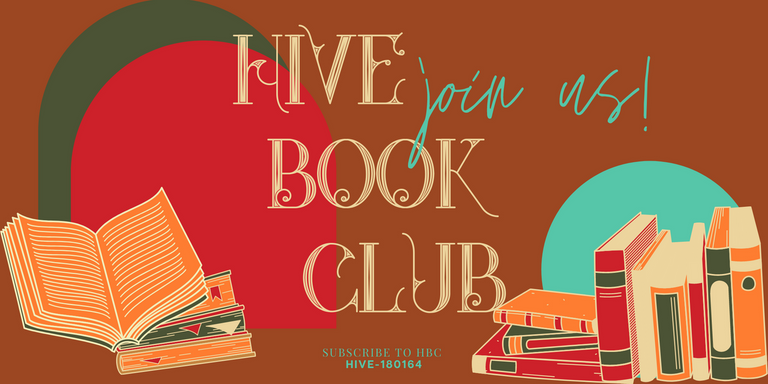 It has been about 19 moons since I created the hive book club account. And it has been about six months since I started the community. The first thing that I did was create a contest. Hive book club first contest received about 27 reblogs and 78 comments with a total of 65 Hive prizes. It was very amazing to see so many people participating in the contest. After that contest, the hive book club subscriber started growing. So, I think if you are currently building a community, a contest is a great way to introduce your community to the other hivers.

Then shortly after, hive book club was included in the @ocd incubation program. Through this program, hive book club is now having 1,286 subscribers and I hope this will continue to grow until 2000 or even 3000 subscribers. Also, in the early days, hive book club received creative coin delegation courtesy of @pibara PS (he's a great writer!) which is still going on until today.
As for community management, At first, it was only myself. Then, I get help from @jauregui98 and also @laloretoyya. They had been a great addition to the hive book club. As we grow, I opened a moderator position application. There were some applicants but the chosen ones were @stevenson7 and @nixci, who are now actively moderating and engaging in the community. Without them, I won't be able to handle it as I am also in other communities actively curating and moderating. If we are growing to 2000 subscribers, I will find additional team members that will be happy and committed to become a part of the Hive book club family.
When it comes to the contest funds,at first, lot of it comes from my pocket. Thankfully though, through @ocd incubation program support, it helps with adding more to the pool prize. Whenever we create a contest,the prize is quite significant. So, don't miss out on our contest.
In the hive book club community, I am trying my best to create a space where people can be heard, rewarded, and showcase their skills. Hence why, even when it comes to the graphic works and media kit, I organized a contest on it. The logo, the footer, the banner, the divider that you are all seeing today, is a work from @kaliphae who won the logo contest. Though, I honestly want to tweak it a little bit, but I haven't been able to get in contact with the said winner again. That is to say, if you create a community, try to ask the community about what you need. From the staffing to the media kit. There are all plenty of skilled hivers that just need a space to showcase their skill to contribute in the space.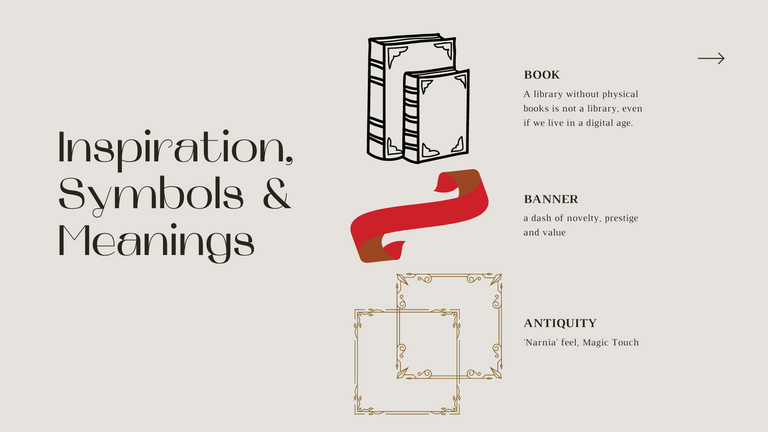 courtesy @kaliphae
If you want to check on how the logo was made, you can go to Hive Book Club Design Contest Submission by @kaliphae .
As we continuously grow, we received another delegation from @solominer. At first, I couldn't believe it as I checked hive book club activity via hiveblocks.com right after I woke up. I truly appreciate the support since that could mean we can reward more bibliophiles, indie writers ,and others who are actively engaging in the community.
Through the OCD incubation program and also some hivers delegation, Hive book club is continuously growing. I really hope that it could be something bigger than what we are today. My vision is quite far that I wanted it to be the blockchain and community based goodreads; the revolutionary goodreads version.
Current Initiatives
At the moment, our current activity includes the biweekly highlight where our curators choose some post and the mentioned authors will also receive 5% from the post. And our other initiative is highlighting indie writers and also creating a contest around it. Two months ago, we were highlighting @selfhelp4trolls a.k.a @whatamidoing who wrote Confession of the Damaged by 1+everything. . Now, I am in contact with two indie writers and we are going to highlight them and create a contest on it. Stay tuned!
If you are an indie writer reading this and have a kindle ebook version, don't hesitate to reach out to me. We can discuss something to highlight your book in our future initiatives.
---
What I am currently working on with my team
Beside those mentioned initiatives, we are also trying to build more literary awareness and freshly curated book recommendations from our staff. Not only that, we are also going to create a newsletter that's catered for people outside of Hive. I am hoping that this will generate more visitors to Hive and part of our commitment to help the hive blockchain grow. This will be available in two languages, one for Spanish audiences and another for English speaking audiences.
Since I only get the time to work more on hive related stuff after stressful university administration work, I am going to create more online presence for hive book club. My target so far is on twitter and instagram. As of now, we have our super simple discord that you can find in this link https://discord.gg/dkBdNdfJrM. Sometimes there are hivers who discuss books, so don't hesitate to give us a visit.
Future
Let's talk about the future. I have plenty ideas. With my experience in literature, building a physical library, and hours spent inside my classes which is related to book and literature, I wanted to make my knowledge useful to others.
So, the simplest thing I wanna do is organize a book discussion and literary casual class on how to write a book review. Not only that'll help me refresh my knowledge but I hope I can learn from others as well. Then, the next thing I wanna do is invite the indie author for a talk. This one should be cool!
The other idea is that, in the past, I tried to build some apps on a book review page as in my uni we were asked to write 5 book reports. So, I tried to make something that would make the whole process easier. Basically students will be able to just type out the details, their commentary, references, and then it would generate a paper-based result that they can directly print. I got the point of testing and asked students' opinions, and then I dropped the idea because I was here and there. I wanted to revive it again and I have some ideas in mind about a front-end. I don't know how hard it will be but I'll get to that at some point soon.
Lately, I am also trying to gather more information on the existing book niche in the blockchain. I have a lot work to do but my research audience target is mainly on people outside the blockchain. I wanted to know if they are going to be excited about the idea of getting rewarded for their book review without having to deal with publishers. They also control their own review and also their opinion since censorship is quite rampant these days.From my finding,some of the people outside of the blockchain don't think that it could be possible. Some of them are also hardly even wrapped the idea around it. Though they were also welcoming because that sounded great if it's truly exist. But for those who are accustomed to the Hive blockchain and also other blockchain, this idea isn't far-fetched. The other things that I have done is that , I have also asked around my colleagues who are in the tech startups. I gathered some insights here and there but it was mostly about legality. Since some of them are friends who I hangout with often, they speak concerns of my own energy.
My energy is an issue itself. Sometimes I still have to juggle between work, responsibilities,and my final paper. I hope by next month, the paper's gonna be done and done. So that way I can execute my future plans for the hive book club community.
---
---
If you have made it this far, thank you.
If you have not subscribed to hive book club, please do! You will find cool recommendations and fun contests in the Hive Book Club.
If you want to support us, that's also welcomed! You can delegate to us even if it's as little as 10HP.
And for hive book club community members, supporters,the moderators, the delegators, and everyone who tries to keep it afloat and clean from abuse, I thank you. Your support, time, and everything you do in the community , personally means a lot to me. Here's to 2000 subscribers on Hive Book club!

| | |
| --- | --- |
| | Mac is a content creator that covers literature, books, technology, philosophy, nootropics, productivity, minimalist lifestyle, cybersecurity, and languages. Other than those, she is passionate about cooking and travel. In her free time, she enjoys learning various things. |