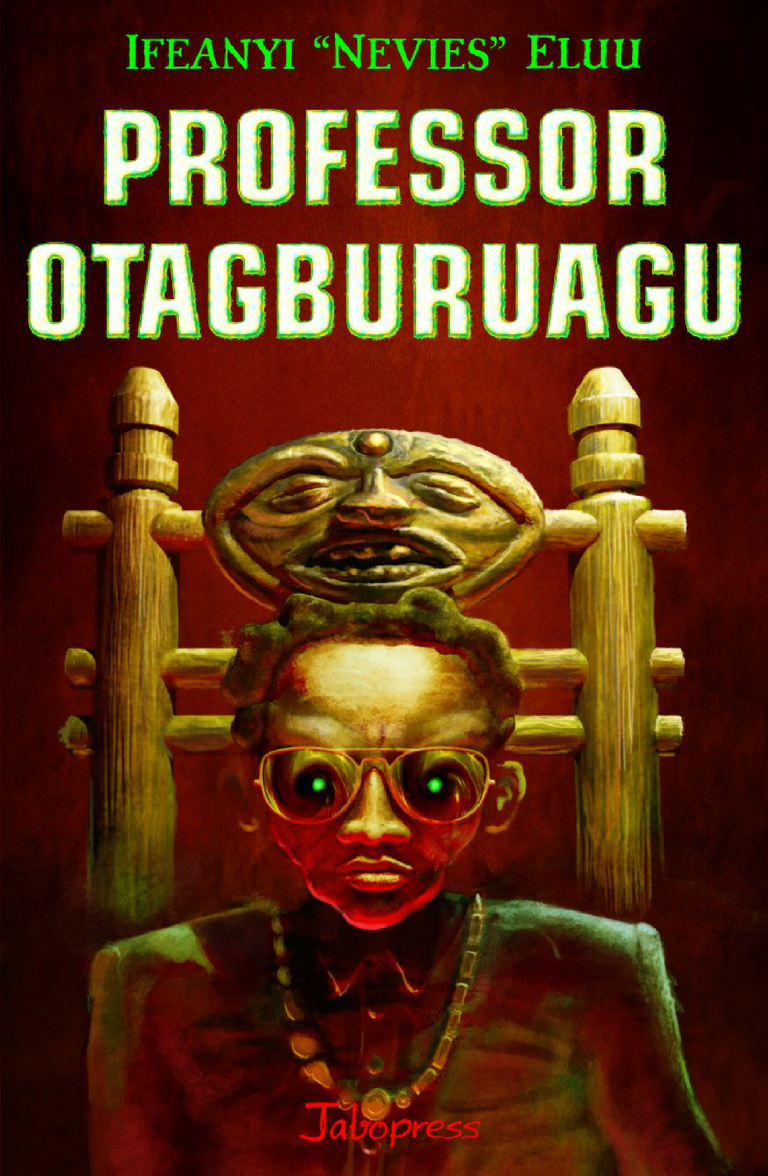 Great news, guys!
Finally, the Professor Otagburuagu Novella which I and @katharsisdrill started here on hive has been published!
This morning the soft copy version was sent to all those who preordered through Kickstarter while the hard copy would soon follow. I want to say a huge THANK YOU to everyone who has followed and supported this project in any way, for upvoting and engaging with our posts, for sharing, for preordering and paying on Kickstarter and everything else - I and @katharsisdrill are very grateful!
---
So right now the book is available, you can begin purchase of the soft copy right now on hive for 4 HBD! You'll get it in your email ASAP. Send to me @nevies or @katharsisdrill.
---
What the Book is About
The Professor Otagburuagu Novella is about Professor Otagburuagu, the middle-aged evil criminal mastermind who abides in the shadows and is sought after by wealthy elite Nigerians who needs to consult him for his criminal master plans and evil expertise. An evil elderly gentleman, witty and sharp tongued. This novella is about a hunt for him by an honest police inspector called Inspector Raymond.
The story is filled with mystery, suspense, smarts, useful information, philosophy and depth, intriguing dialogue, fantasy, sex and a lot of humour.
In this post
I talked about why you can expect this to be a masterpiece
How this is Hive's Own Book
As some of you know, the Nigerian villain Professor Otagburuagu was first created by me here on hive (or what it was) in 2017 in a story contest hosted by @vcelier for @adsactly. Everyone fell in love with the character including @katharsisdrill who contested and won the illustration part of the contest. (You can read about it better in my last
update)
Now I have gone on to give Professor Otagburuagu his own book, a novella of 30,000+ words illustrated by @kathatsisdrill's titillating art.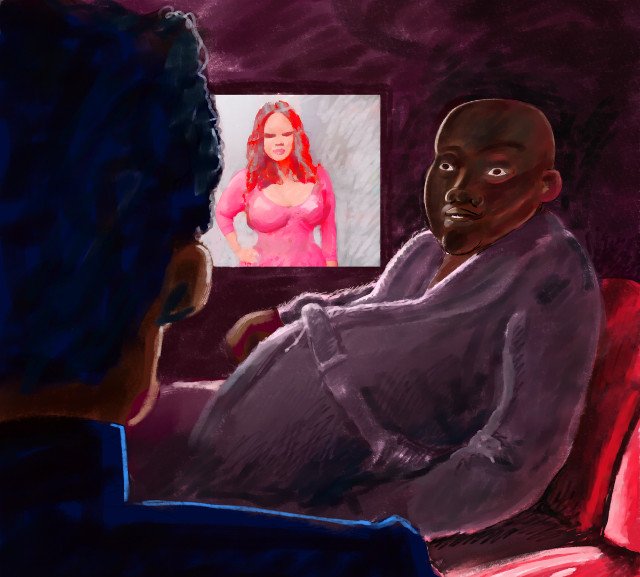 As you can see, it all began here on hive and is a testimony to the connections we're all making here on hive as a community. Friendships, spousal relationships, collaborations and projects such as this, etc. are the fruits of community done right, the proofs that it's not all for nothing.
And for certain hive is going to be mentioned wherever this book or the Otagburuagu character takes us. There are endless possibilities to where we can go from here: movies (Netflix's interest in Nigerian content is huge, plus my future movie ambitions.), animation, comics, etc. wherever it takes us, hive would be mentioned.
So please support Hive's Own!
Calls
I'm calling on some of my hive friends who have seemed to enjoy anything I've created, please support me and don't be offended: @frot, @dandays @nonameslefttouse, @riverflows, @seesladen, @manorvillemike, @battleaxe, @trostparadox, @holisticmom, @vcelier, and surely a number of others I can't recall all at the same time.
@vincentnijman, you already said I should call you when it's all set.
@acidyo, you helped rehived the first Kickstarter announcement post so I thought it would be nice to let you know we are published now.
Thank you very much, everybody!!