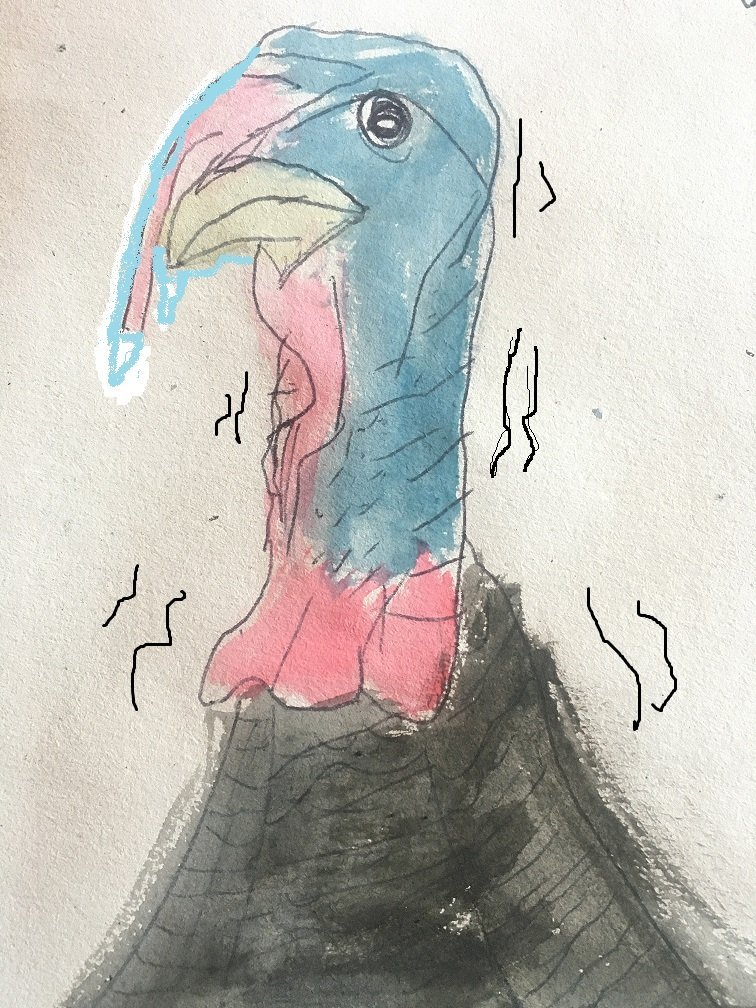 ---
This is a brief follow up to yesterday's To Di No or Not to Di No, That's the Question, where I mentioned that I felt kind of stuck with my writing. Not surprisingly, my writing returned to me, in full(er) force, today. Yesterday it was just some mere drops in a dry bucket.
It seems like I reached the bottom of the ( dried out ) well and now water starts seeping in again. Let's see if I can keep the flow going.
Just now, I ended up researching turkeys. I merely wanted to find out whether they can fly or not and if they can or do swim. Not necessarily because CT ( Cold Turkey ), one of the two main characters in my upcoming book Hypersensitivosaurus and Cold Turkey, needs to act like a genuine ( wild ) turkey, but merely to know the ( turkey ) rules, so I can break as many of them as possible.
I am a rebel, after all, as my younger brother mentioned lately after our vaccinating fascinating recent chat that I referred to in Tired of Butting Heads - A Healthy Debate between Two Brothers in Times of Increasing Division
Apparently turkeys really like water. I wasn't even aware of that.
Only yesterday, @small1axe inquired, after having read my write up:
And now i wonder ,.. do turkeys swim ? ;-)
Here you've got your answer to that question. Now that doesn't mean that the turkey(s) in my story do swim, nor that they like water.
I'm gonna be a little bit cryptic here, but let's say that I already thought up a chapter in my book that is called 'Stuffed Turkey' ( I am a word joke guy, after all ), that talks about CT being sick after ending up in the water - the effect of what happens after the fearful moment on the rock.
TO BE CONTINUED soonish...
as I really need to focus more on my actual book writing. I just felt like sharing that I got unstuck again ;<)
---
Previous Hypersensitivosaurus and Cold Turkey Posts, from newest to oldest:
The World Can Use More Laughter
An Update on My First Book
Cold Turkey on The Rocks, Shaken Not Stirred
and, last but not least, written before I decided that this would become a character in my first dino book:
Cold Turkey - A Hypersensitivosaurus Story
The image above this post depicts Cold Turkey, a character and drawing that came to me in February, as can be read in the story above this exact sentence.