---
---

The goodness of milk and sweet potato merged into one.
Roll the sweet potato into balls and drizzle with plant-based milk sauce.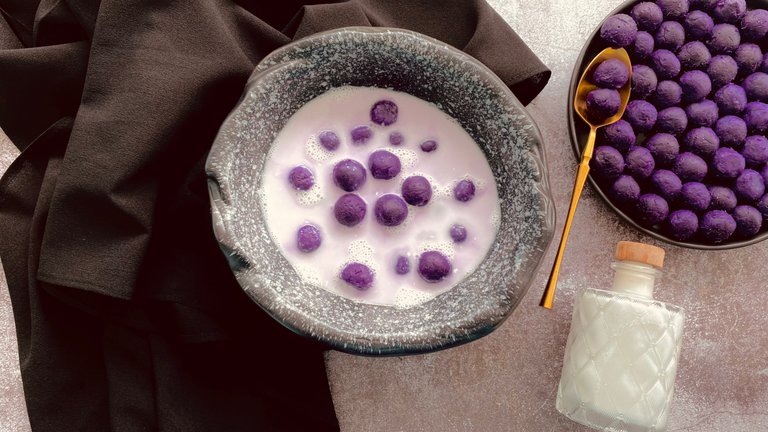 ---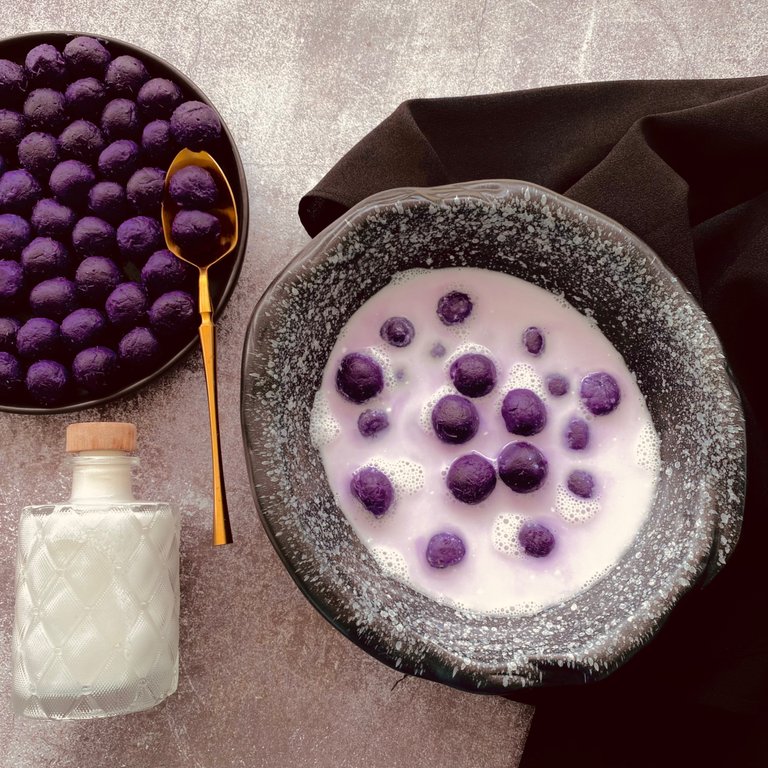 ---
---
Sweet potato is a type of vegetable that can be considered a superfood. It has a lot of nutrition and is also easy to make various kinds of food, from main courses, desserts or even drinks.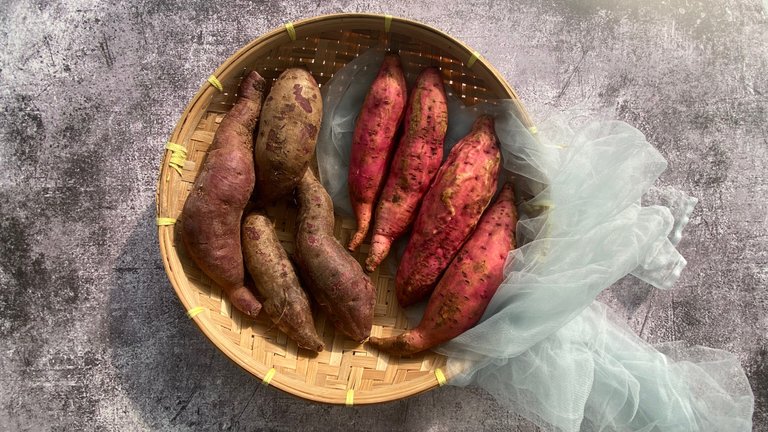 If you are my old followers, surely you have often seen my recipes using sweet potatoes as the main ingredient and including sweet potatoes. Usually, I make sweet potatoes with brown sugar sauce, but this time I used coconut milk sauce.
---
Behind The Name
Soak in coconut milk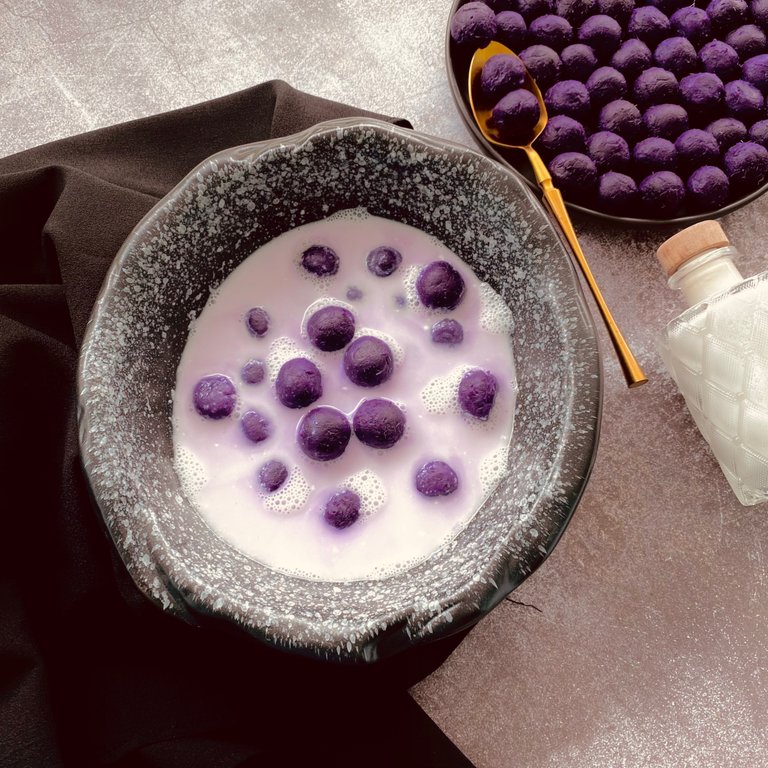 Maybe you won't find the name of this dessert on the internet. To be honest I just created this name myself based on the texture of these desserts. Milk baths. So, the sweet potato balls are soaked in coconut milk.
Sometimes, I also name this dessert after bath princess. The purple sweet potato balls, which I liken to be beautiful, are princesses. Do you agree with the beauty of these sweet potato balls?
---
THE INGREDIENTS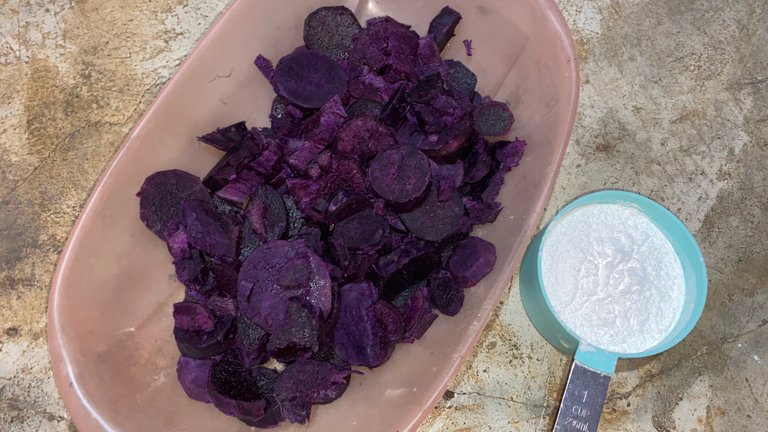 ---
Some purple sweet potatoes
1 cup of glutinous rice flour or according to the size of sweet potatoes.
For the sauce: 500 ml - 100 ml of coconut milk, and 1/2 teaspoon of salt.
---
COOKING INSTRUCTIONS
---
To be honest, I really like the process of making this dessert. The step that I like is when forming sweet potato balls.
Although there are certain parts that are really annoying, for example when we peel a sweet potato it will make our hands gummy. The sap won't disappear after one hand wash. The best solution to avoid the sap is we can use gloves. However, I usually don't use gloves.
---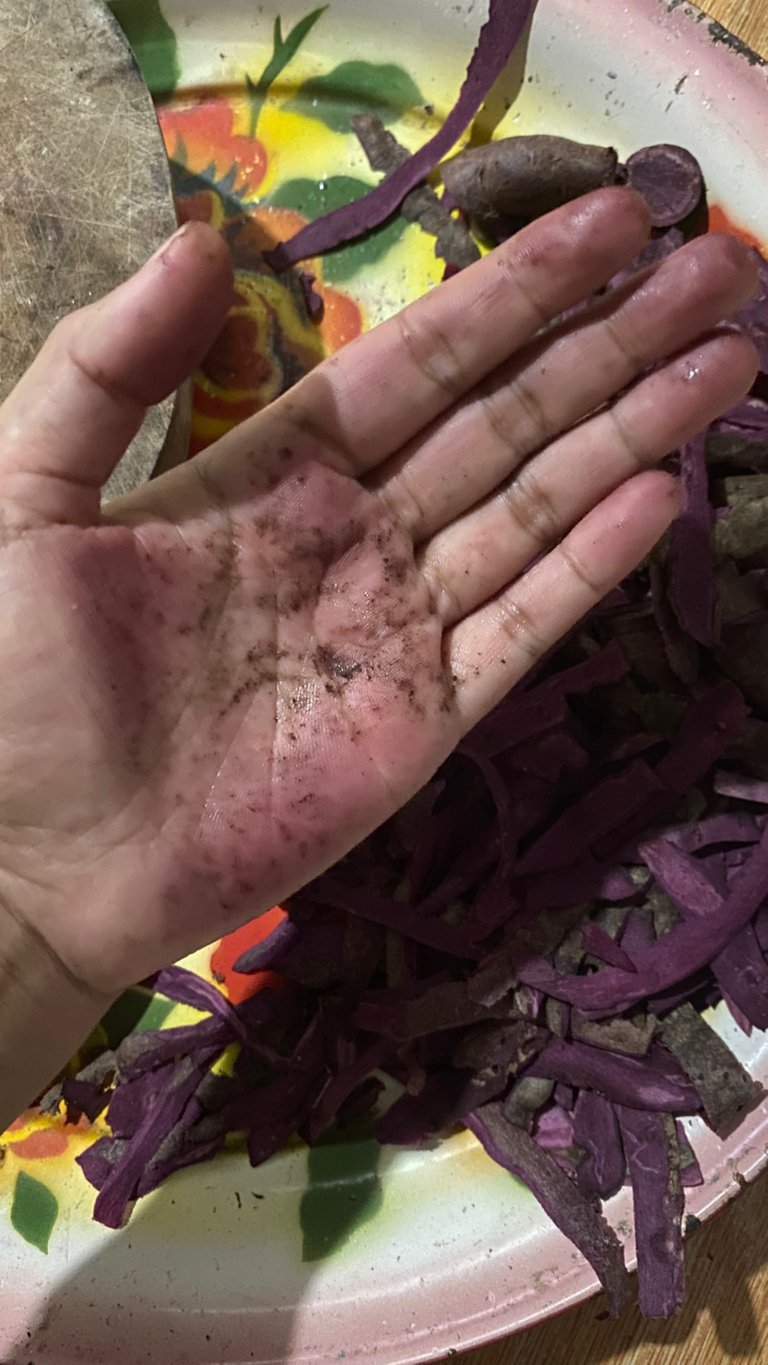 I just peel the sweet potato directly for me it doesn't matter at all when my hands get gummy because I really enjoy the process. Yeah, that's a process that has to be gone through like life is sometimes hard but we have to go through it. So, let's start with how to make sweet potato balls served with savory coconut milk.
---
STEP 1
---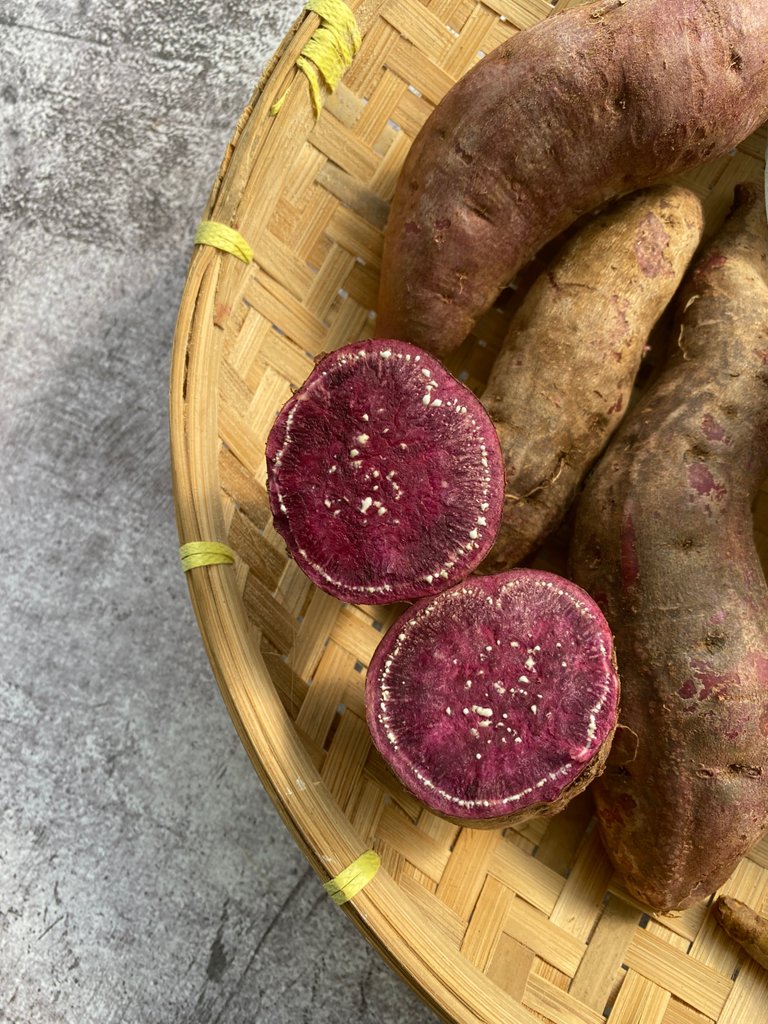 Peel well sweet potato. After that, cut into small pieces, according to the container used for steaming later. If you have a large steamer, it's not necessary to chop the sweet potatoes into smaller pieces. Then, soak it with water.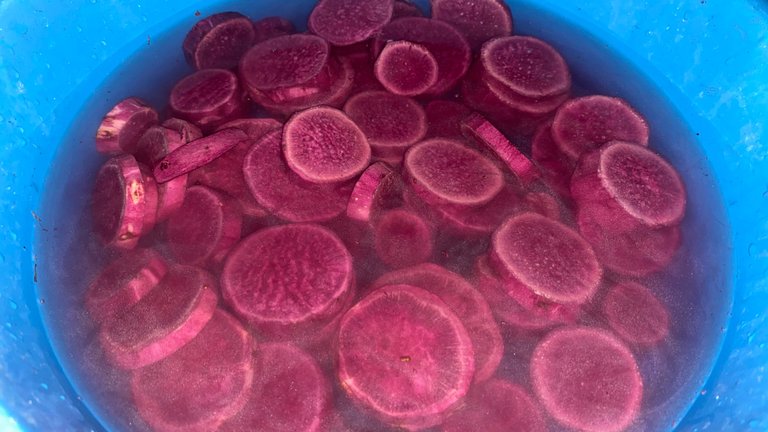 While preparing the sweet potatoes, don't forget to heat the steamer, so that later when the sweet potatoes have finished cooking, the steamer is hot and ready to use.
---
STEP 2
---
Wash the sweet potato until you feel that there is no more sap when you touch it. Then, steam the sweet potatoes for 20 to 30 minutes depending on the degree of doneness. Check the sweet potato mashes well.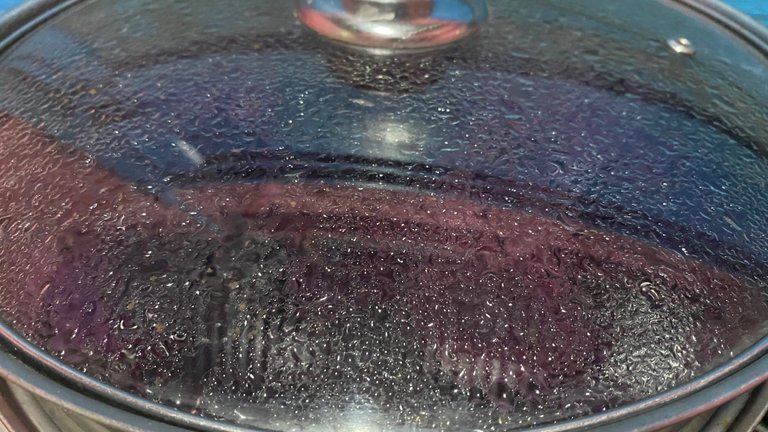 ---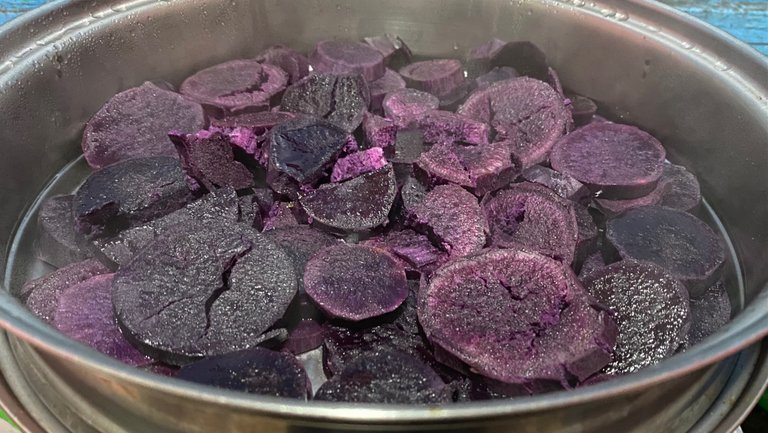 ---
STEP 3
---
Remove the steamed sweet potato, then get ready to smooth the sweet potato. Here I use a potato crusher. You can also use the bottom of a glass if you don't have a potato masher.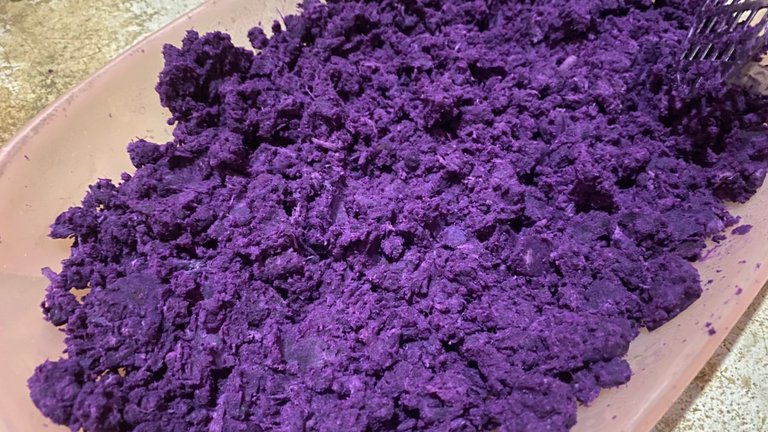 ---
STEP 4
---
After getting the texture of mashed sweet potatoes, next we will mix them with glutinous rice flour.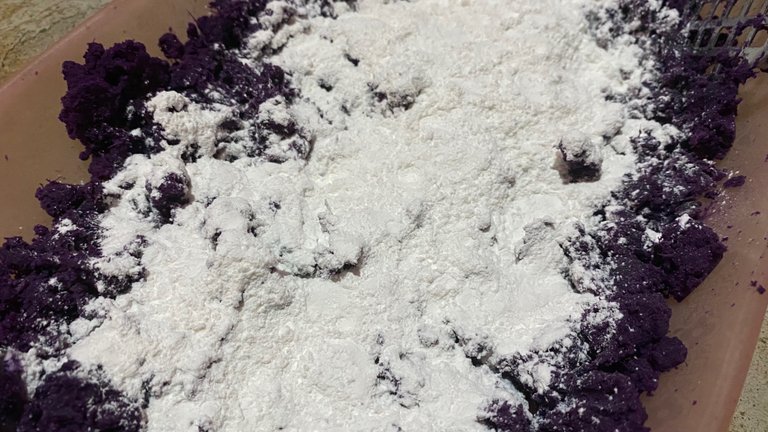 STEP 5
---
Add the glutinous rice flour slowly to the mashed sweet potato. Knead until you can form Dough which can be formed into balls.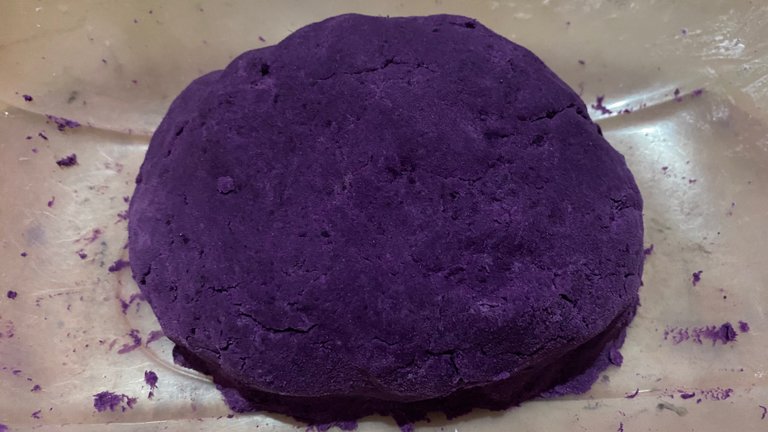 ---
STEP 6
---
Form the dough into small balls. Repeat until all the dough is used.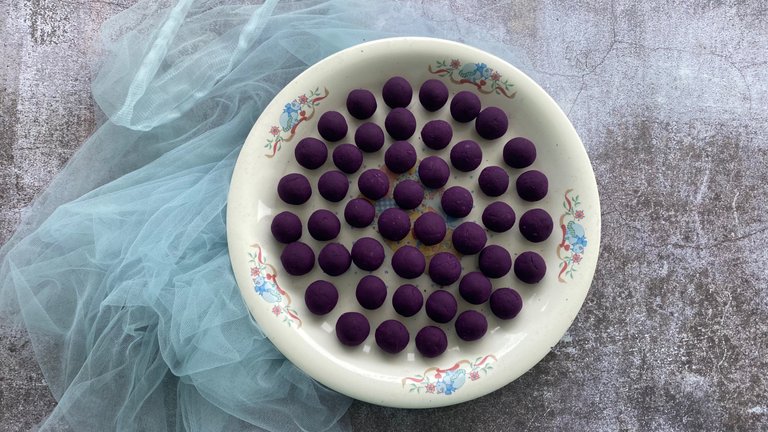 ---
STEP 7
---
After we get the sweet potato balls, then we will boil the sweet potato balls until they are cooked.
---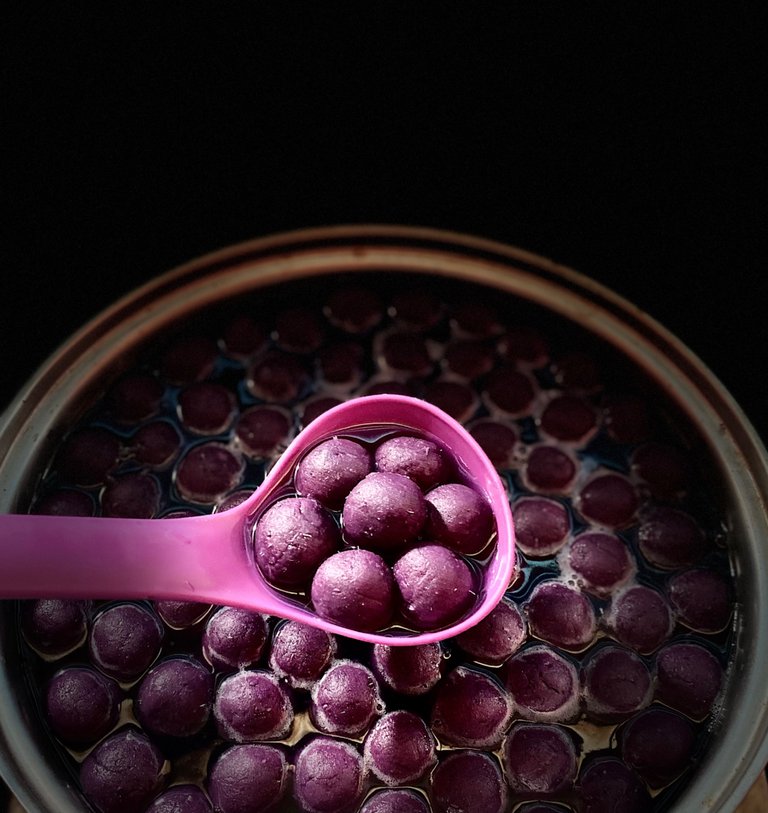 Boil the water first then add the sweet potato balls until the balls float. The balls floating on the surface of the water are a sign that they are cooked. Remove the balls, then drain and then serve with coconut milk sauce.
---
STEP 8
---
Bring coconut milk simmer, add a little salt to create sweat savory flavor. Then, serve with sweet potato balls.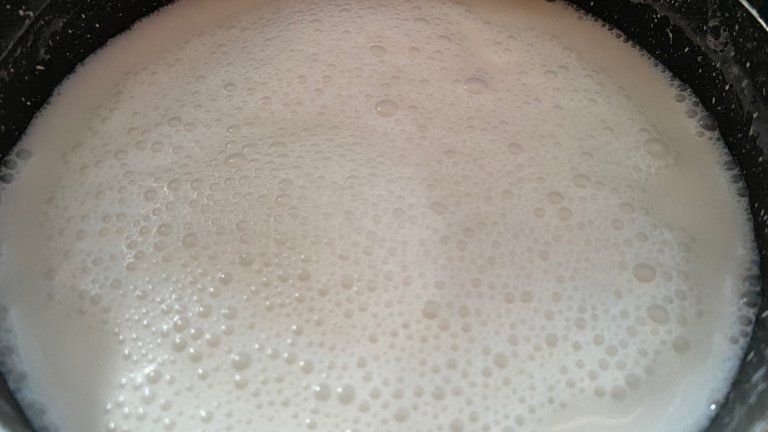 ---
To get a sensation that is not boring, it is highly recommended to form balls that are not too big. So that the texture remains chewy and does not become hard.
---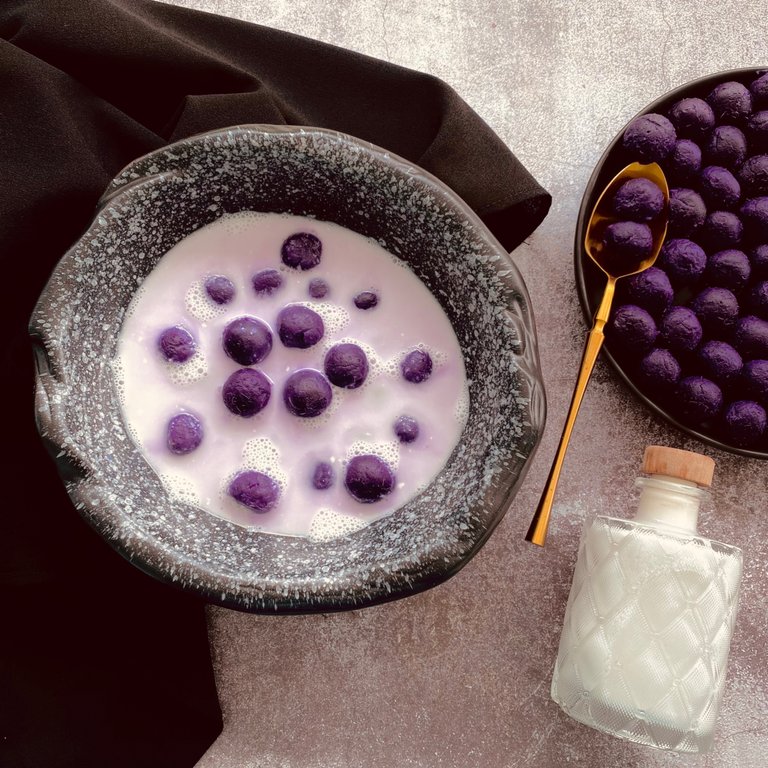 What do you think about the recipe I made this time? Have you ever tried a dessert similar to my recipe? I'm waiting for a response from you. have a great day.
---
---
---
Thank you for reading my blog and reblog if you want my blog this time worthy of reading by others.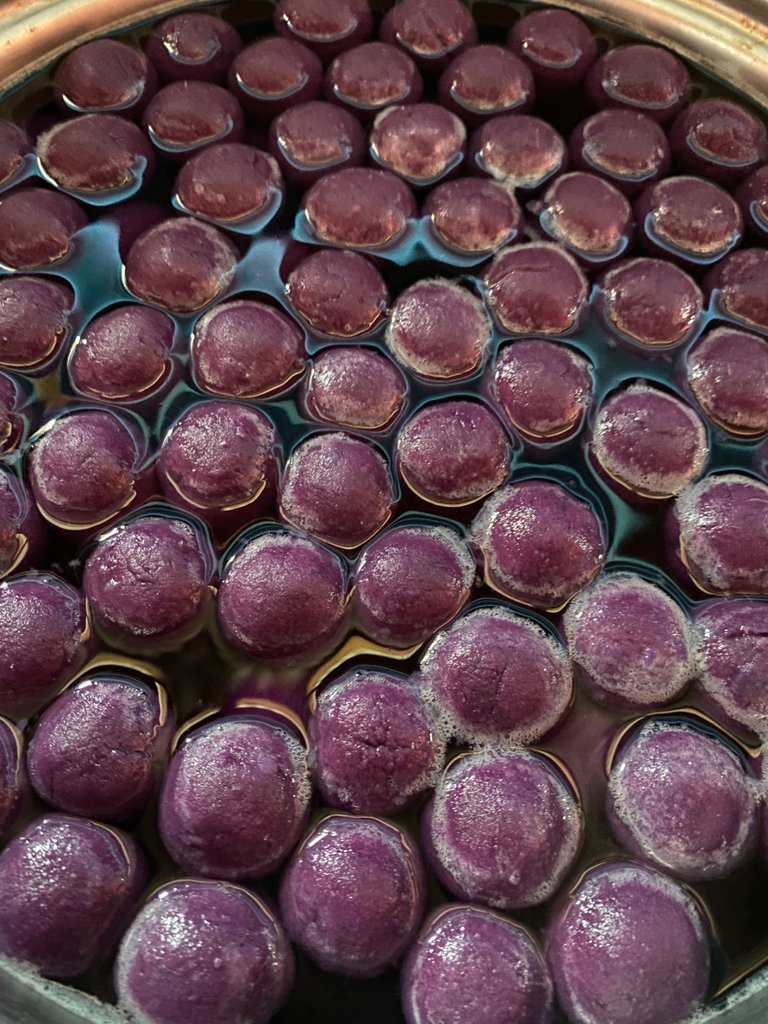 ---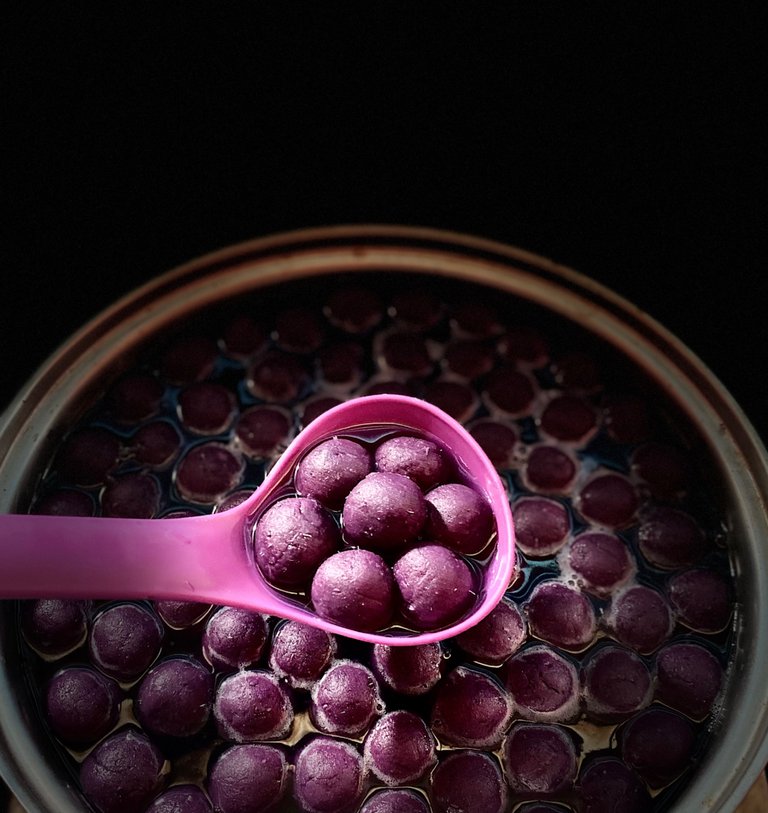 ---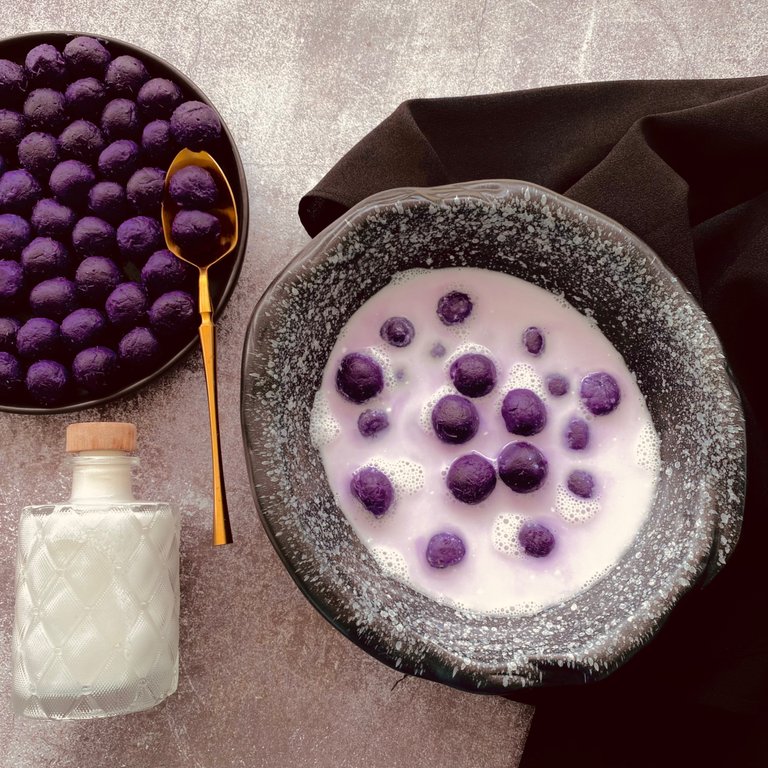 ---
---
---
Best Regards,
Anggrek Lestari
---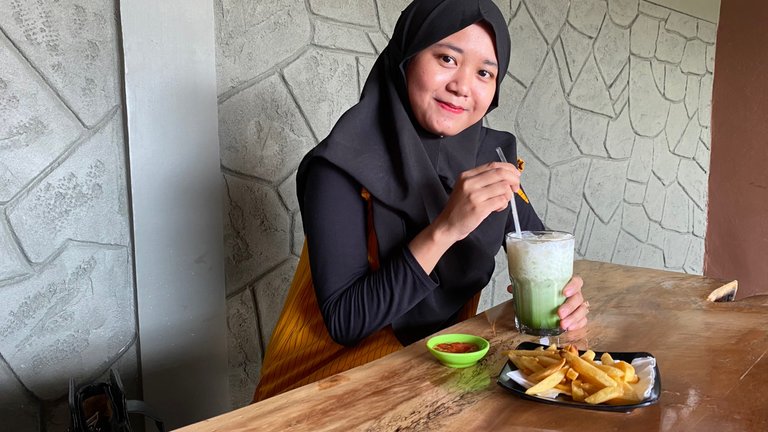 Who is Anggrek Lestari?
Anggrek Lestari is an Indonesian fiction writer who has published two major books. Now She is a full-time content creator. She has a goal to share life, poem, and food content that makes others happy and can get inspiration.
---
Contact Person: [email protected]
Discord: anggreklestari#3009
---