Just make your own cereal with a low budget, and healthier option.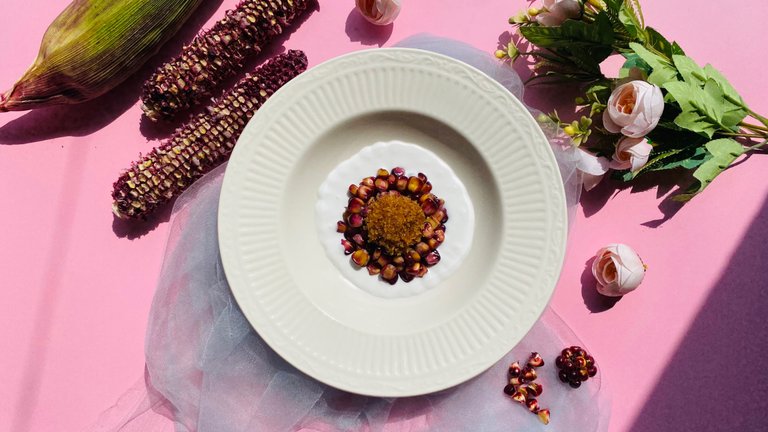 Everyone has their own way of saving time in preparing breakfast. The idea of pouring milk into cereal is quite brilliant.
Reminds me of my days working in an office where I was busy preparing breakfast. Cereals are the easiest and also rich in nutrients.
Unfortunately, cereal is not my type of breakfast. Just because it's expensive. I only buy cereal a few times a month.
But this dish actually reminded me of cereal because it was poured with milk. This time I used coconut milk as plant-based milk also with a thicker and creamier consistency.
When I have a stock of purple corn that I bought at the market, I will make a dish like this combined with coconut milk and also sweet grated coconut.
Purple corn does have a better texture than general corn. So, purple corn is suitable for a simple menu like this. The carbohydrates in purple corn are also suitable as a breakfast menu.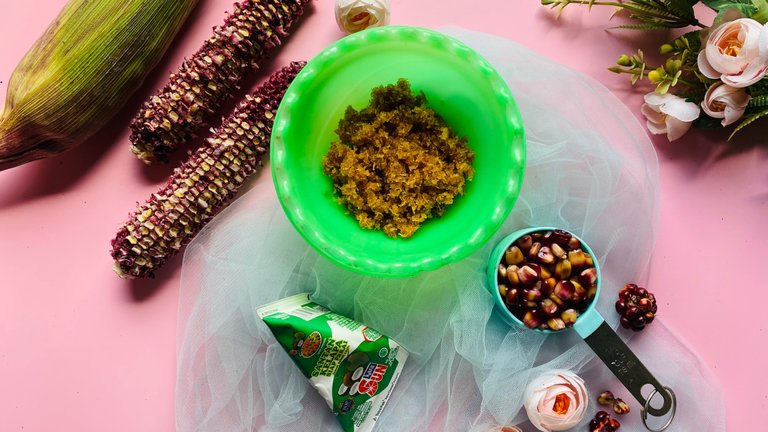 Well, I have leftover steamed purple corn. So, I combined steamed purple corn with other ingredients.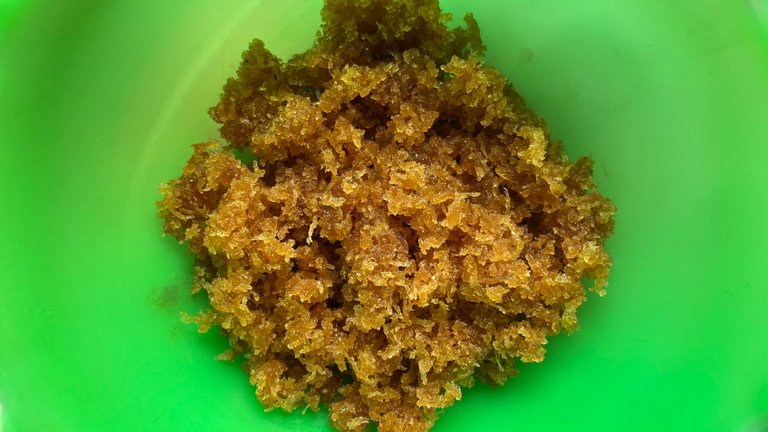 Incidentally, I also have a stock of grated coconut that has been cooked with brown sugar. That will save me time to prepare this dish for breakfast. No food waste.
---
---
---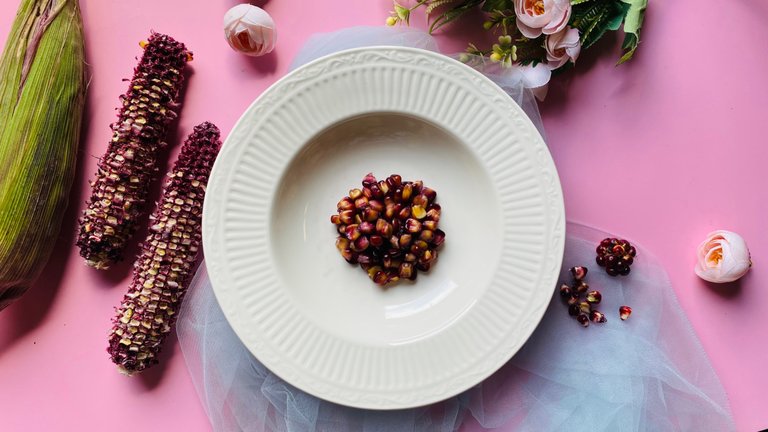 arrange steamed purple corn on a serving plate
I just love the arrangement. Just that. It makes me more excited. I arrange the steamed purple corn on a serving plate. Can also use a bowl. But I suggest sticking to plates for sensible portions.
---
---
---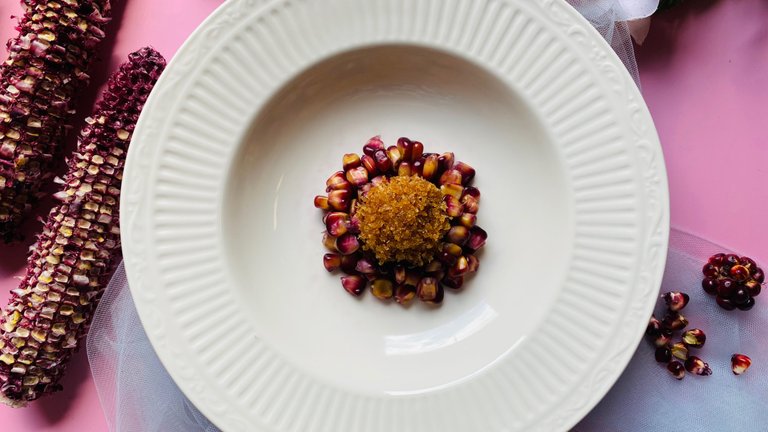 grated coconut as topping
With great care, I added grated coconut as a topping. On top of the arrangement of steamed purple corn. Anyway, you can also use overnight oats for this dish.
---
---
---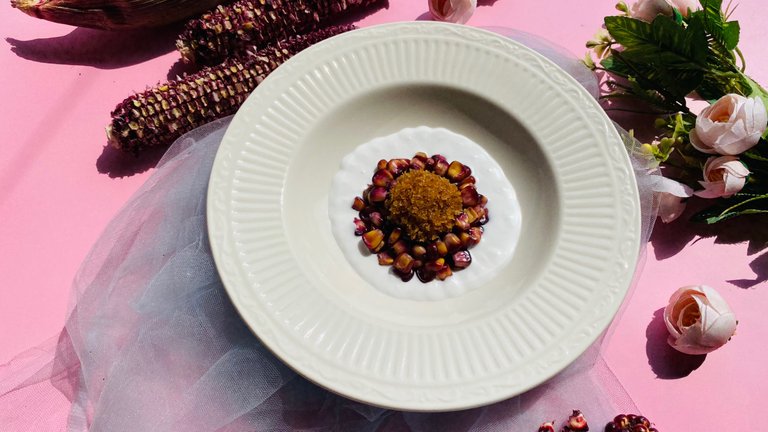 pour plant-based milk
Final step, pour plant-based milk on the edge of the dish. Use the measure according to your individual tastes.
---
---
---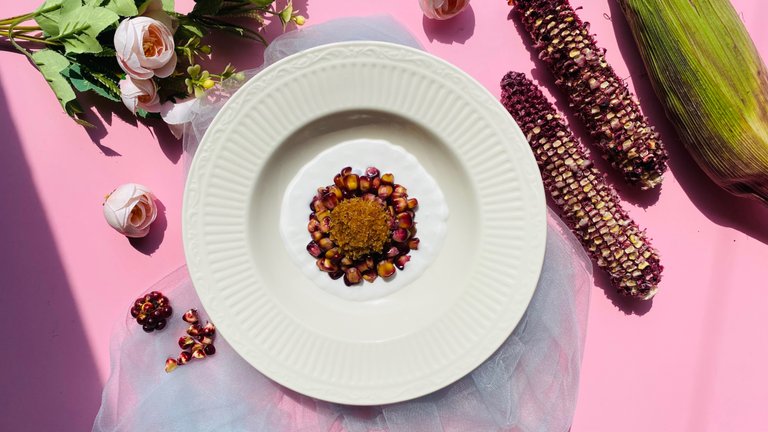 serving in warm conditions
Only serving them in warm conditions. So, before serving, I reheated them only briefly using a steamer. Something that is already cold can turn off the appetite at the dinner table. Of course.
---
---
---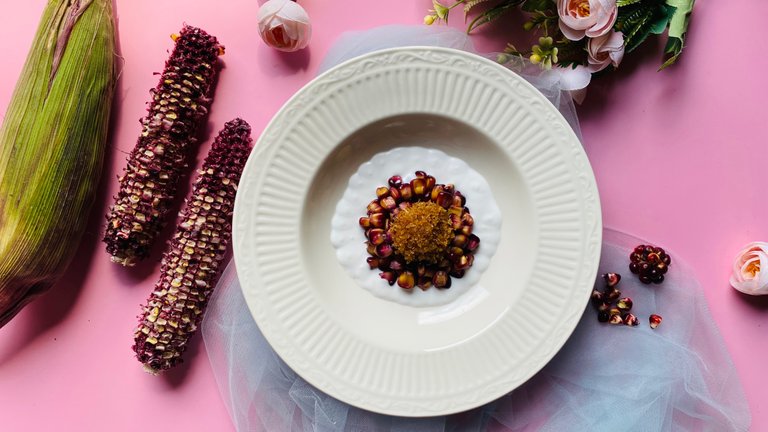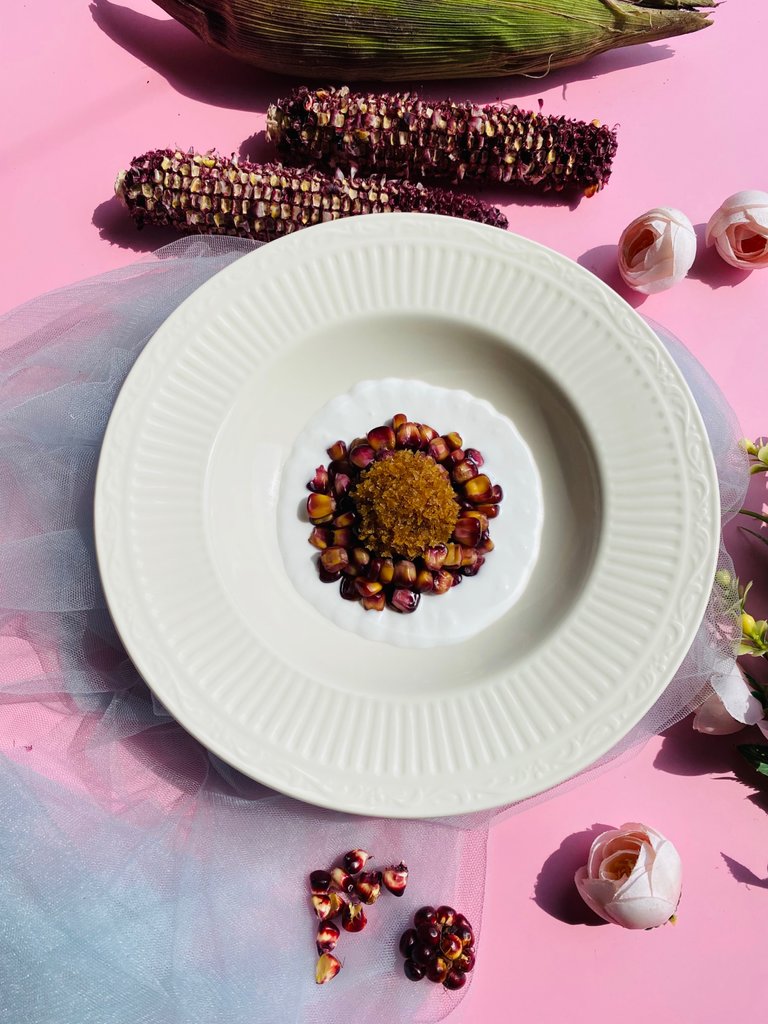 For the record, my version of plant-based cereal is not something that has a crunchy texture like cereal. I just named this dish cereal and I feel like naming something similar to something I want.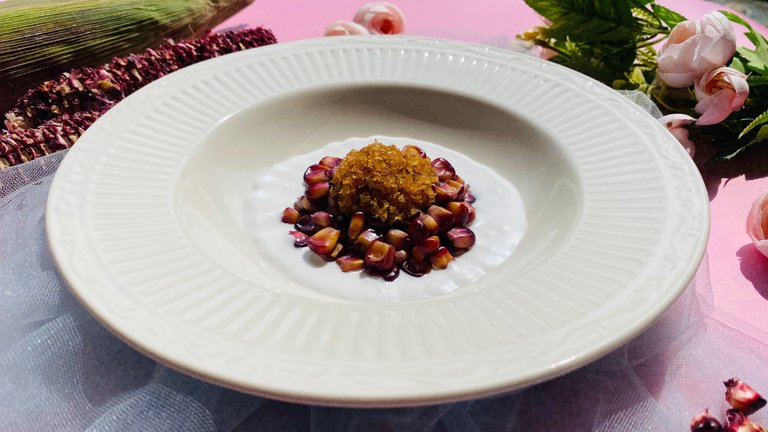 This is a plant-based cereal that reminds me of corn or chocolate cereal in modern markets with expensive prices. But with this homemade corn dish, I can have my own version of cereal with lots of love for myself. :) Sometimes, we just need to be proud of ourselves, right?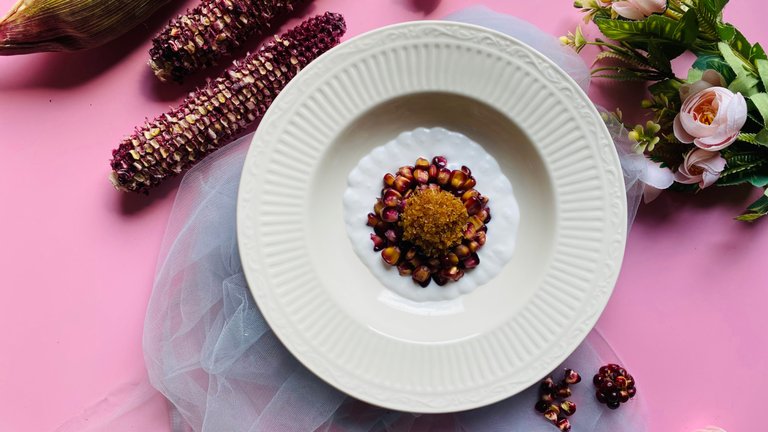 ❤️ See you at my next recipe!
---
---
---
Thank you for reading my blog and reblog if you want my blog this time worthy of reading by others.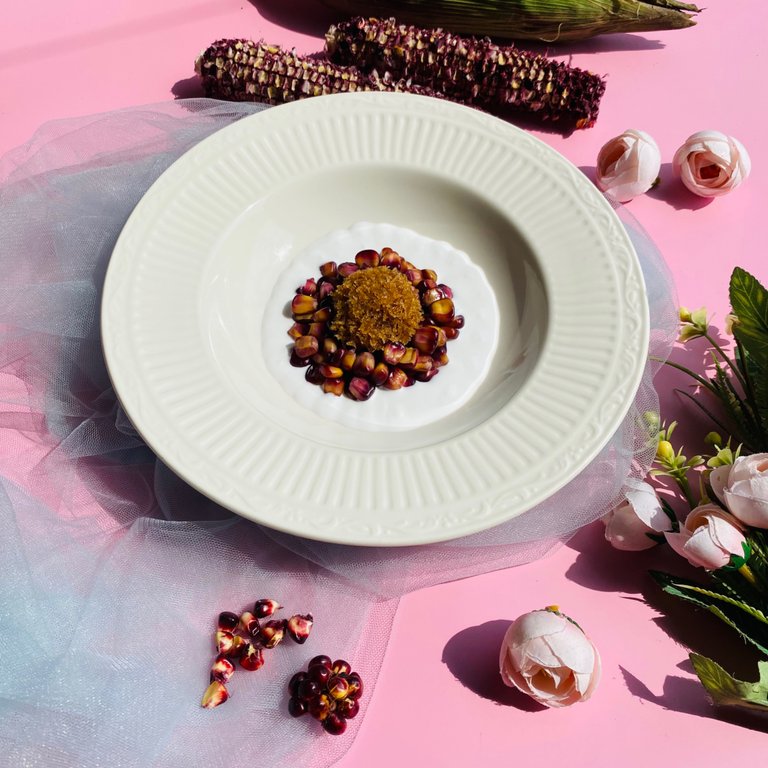 ---
---
---
Best Regards,
Anggrek Lestari
---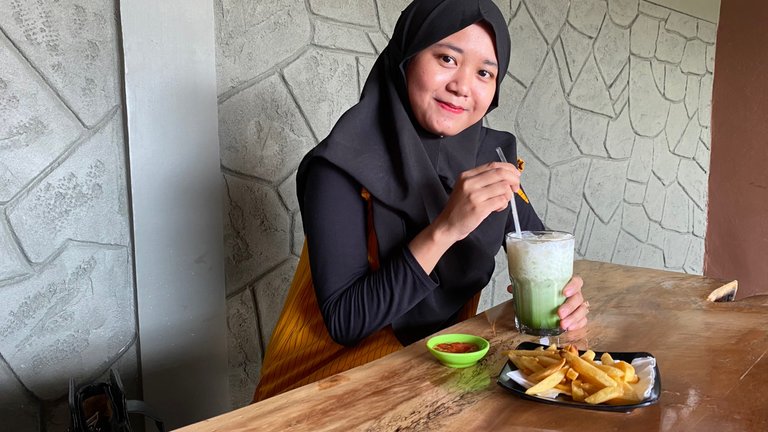 Who is Anggrek Lestari?
Anggrek Lestari is an Indonesian fiction writer who has published two major books. Now She is a full-time content creator. She has a goal to share life, poem, and food content that makes others happy and can get inspiration.
---
Contact Person: [email protected]
Discord: anggreklestari#3009
---