---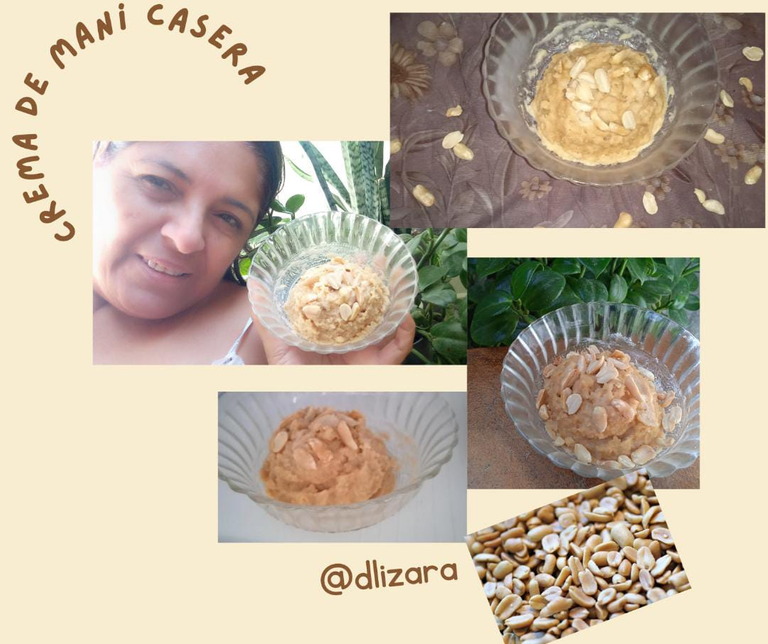 Imagen editada en canva
---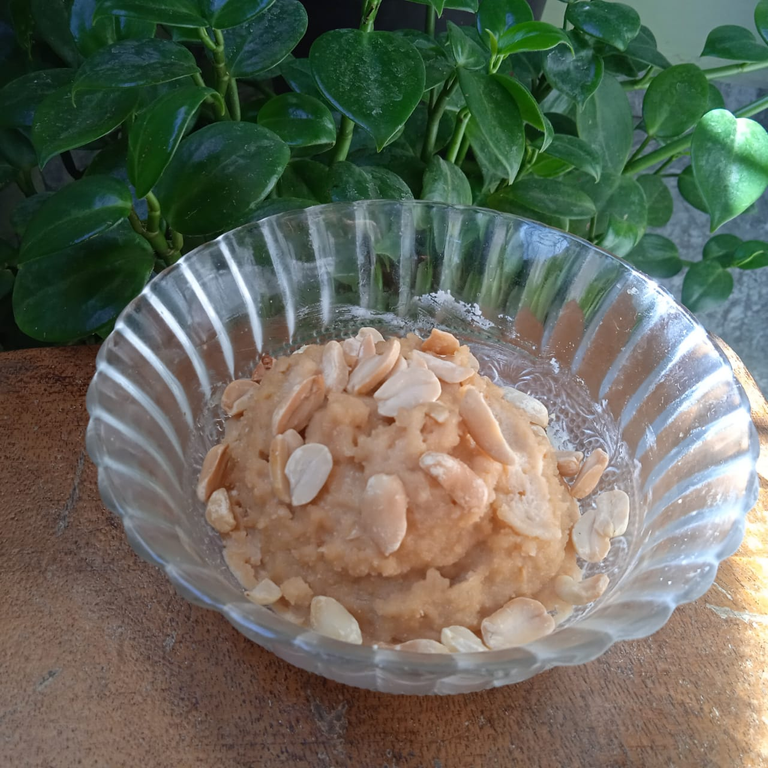 ---
I wish you an excellent day friends of vegan food and desserts, I hope everyone is well in this community #plantpower, today I want to share with you a new recipe; A delicious homemade peanut butter, this nut allowed to be exquisite, healthy and nutritious, this cream is very simple and quick in its preparation, it is important to mention that it contains a high nutritional value in fiber, vitamins, antioxidants for our body.
Without further ado, I show you the ingredients and the step by step.
Les deseo un excelente día amigos de la comida y postres veganos, espero que todos se encuentren bien en esta comunidad #plantpower, hoy quiero compartir con ustedes una nueva receta; Una deliciosa crema de maní casera, este fruto seco permitió que quedara exquisita, saludable y nutritiva, esta crema es muy sencilla y rápida en su elaboración, es importante mencionar que contiene un alto valor nutricional en fibras, vitaminas, antioxidantes para nuestro organismo.
Sin más, les muestro los ingredientes y el paso a paso.
---
Ingredients
100 gr. salted peanuts
1 tablespoon of sugar
2 tablespoons sunflower oil
3 tablespoons of water
For the filling and decoration:
Peanuts to taste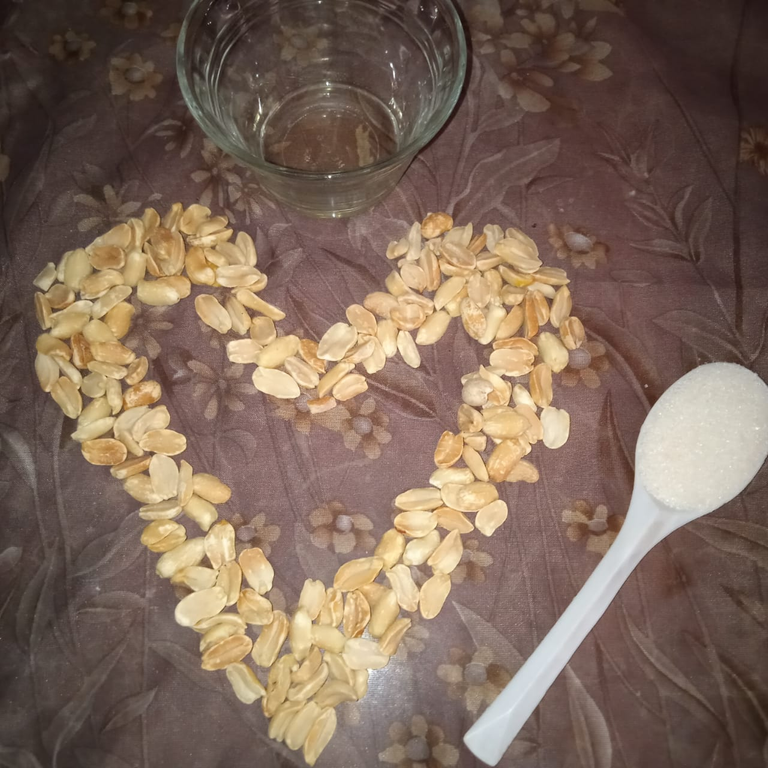 Ingredientes
100 gr. de maní salado
1 cucharada de azúcar
2 cucharadas de aceite de girasol
3 cucharadas de agua
Para decorar:
Maníes al gusto
---
Preparation: 𝐏𝐫𝐞𝐩𝐚𝐫𝐚𝐜𝐢ó𝐧:
𝕊𝕖𝕡𝕥 𝕓𝕪 𝕤𝕥𝕖𝕡:ℙ𝕒𝕤𝕠 𝕒 ℙ𝕒𝕤𝕠:
---
To begin, and after preparing the ingredients, we transfer the peanuts, spread them in the baking dish, place the two tablespoons of sunflower oil, and impregnate all the peanut kernels with it.
Para comenzar, y después de alistar los ingredientes, trasladamos los maníes, lo expandimos por el refractario apto para hornear, colocamos las dos cucharadas de aceite de girasol, impregnamos todos los granos de maníes con este.
---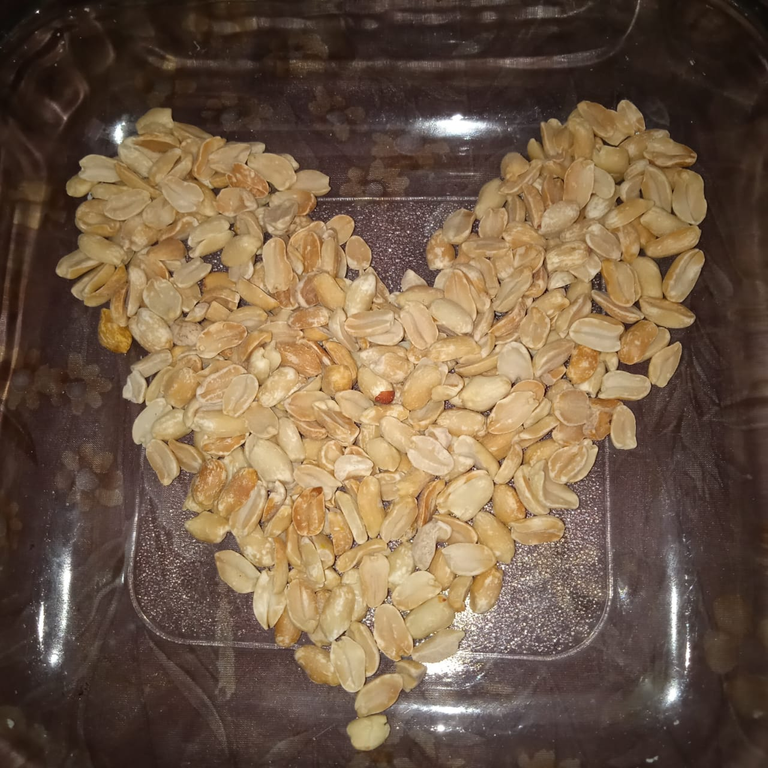 ---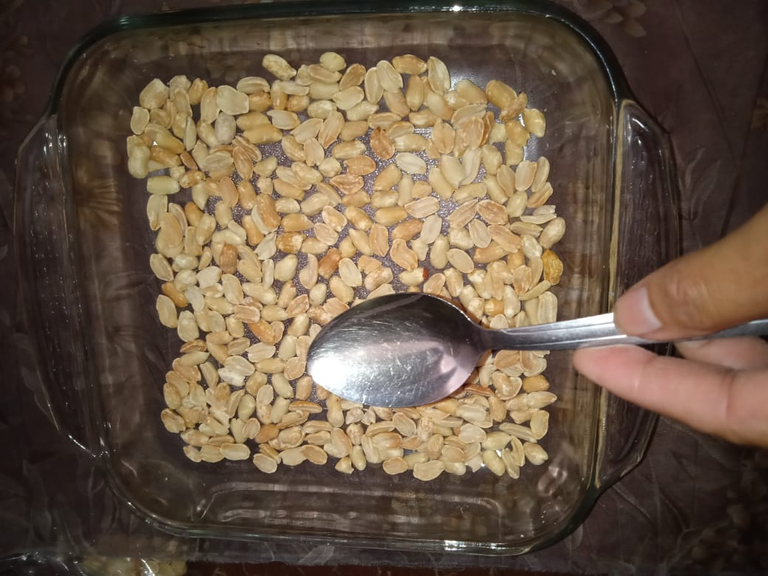 ---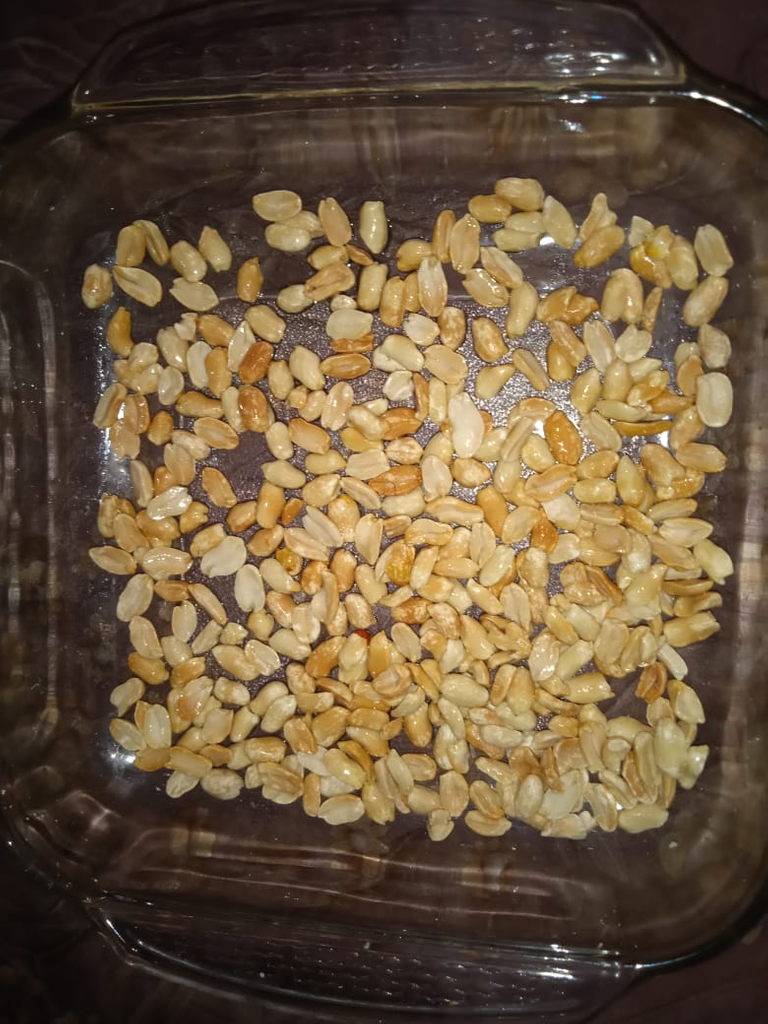 ---
Then we put the baking dish with the peanuts in the oven previously turned on at 180° Celsius, for 8 minutes, this in order to toast the peanuts a little, we must be careful not to leave more time so that they do not burn, because if it happens the cream tends to be bitter.
Luego metemos el refractario con los maníes al horno previamente prendido a 180° centígrados, por espacio de 8 minutos, esto con el fin de tostar un poco los maníes, debemos tener cuidado de no dejar más del tiempo para que no se quemen, ya que si sucede tiende a quedar amarga la crema.
---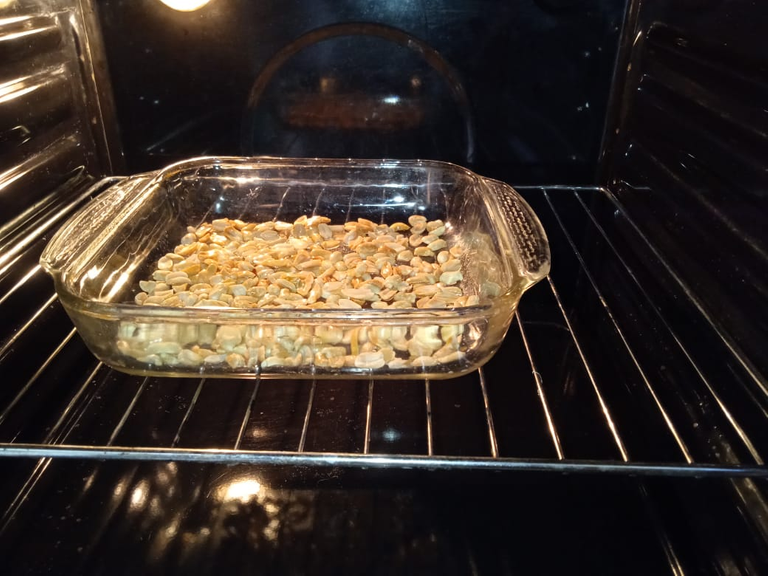 ---
Let it cool for 10 minutes, then transfer it to the blender and blend it at high speed for 5 minutes until a powder is obtained.
Dejamos enfriar por espacio de 10 minutos, después lo trasladamos al vaso de la licuadora, vamos a batir a velocidad alta, por espacio de 5 minutos hasta obtener un polvo.
---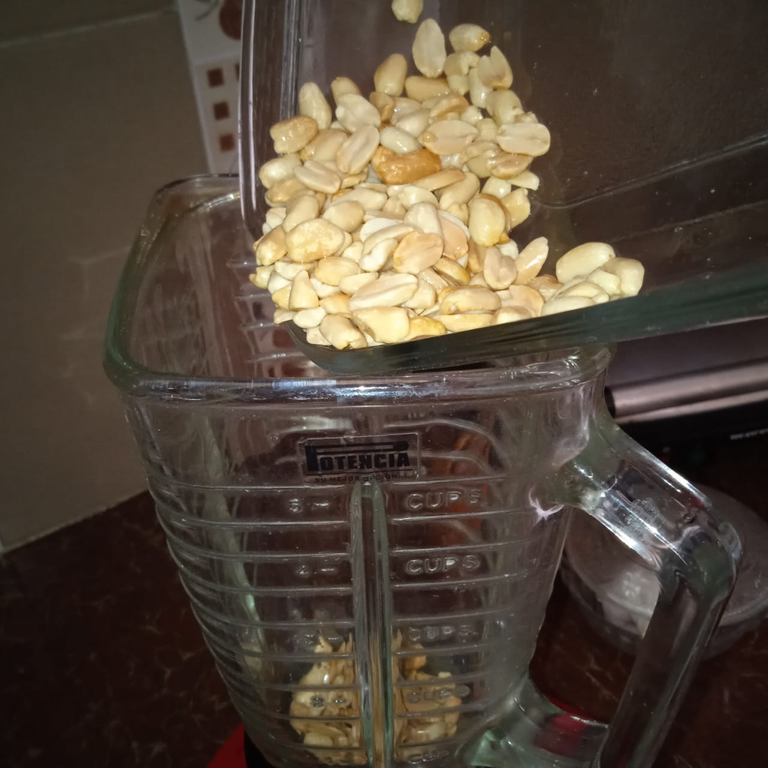 ---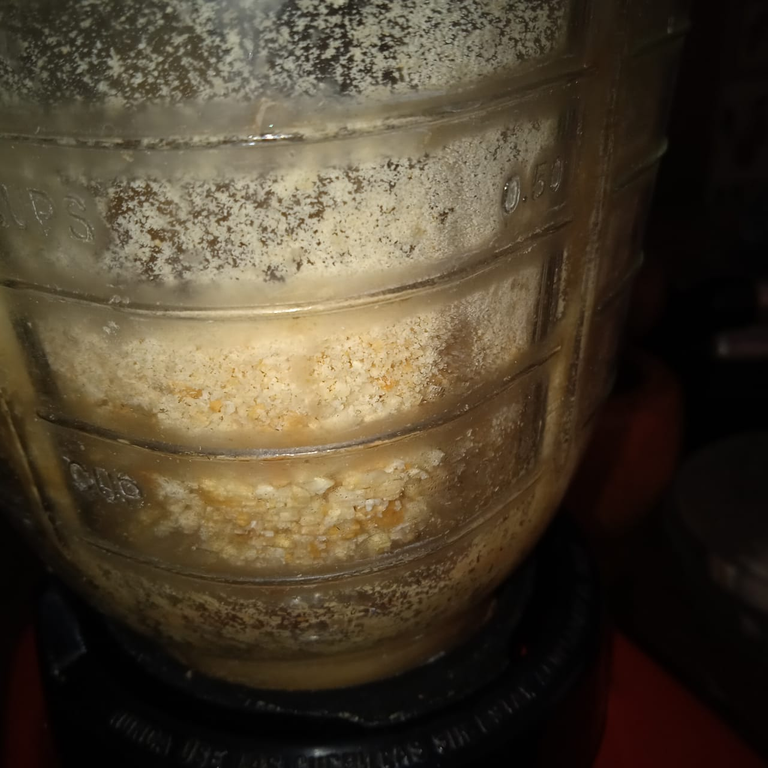 ---
We remove the dust from the blender walls.
Despegamos el polvo de las paredes de la licuadora.
---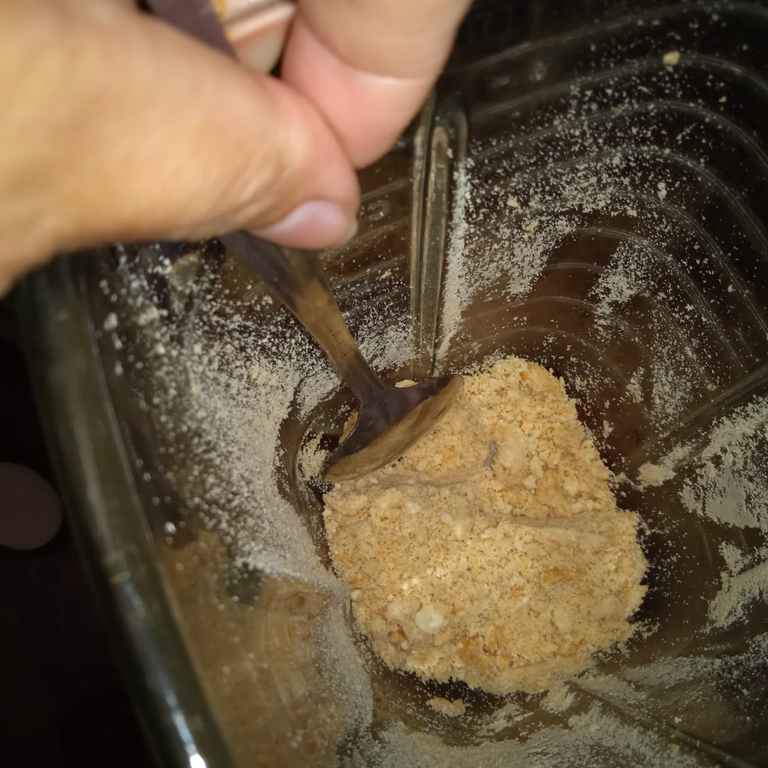 ---
We add the rest of the ingredients: Sugar, oil and water, it should be noted that I did not add salt to our peanut butter because I bought salted peanuts, but it also enhanced the flavor since the peanuts had it, I obtained a smooth paste, I mixed very well to integrate the flavors, and I obtained the ideal texture.
Agregamos los demás ingredientes: Azúcar, aceite y agua, es de hacer notar que no coloqué sal a nuestra crema de maní porque compré maní salado lo obvié por tal motivo, pero igualmente potenció el sabor ya que el maní lo tenía, obtuve una pasta suave, mezcle muy bien para integrar los sabores, y obtuve la textura ideal.
---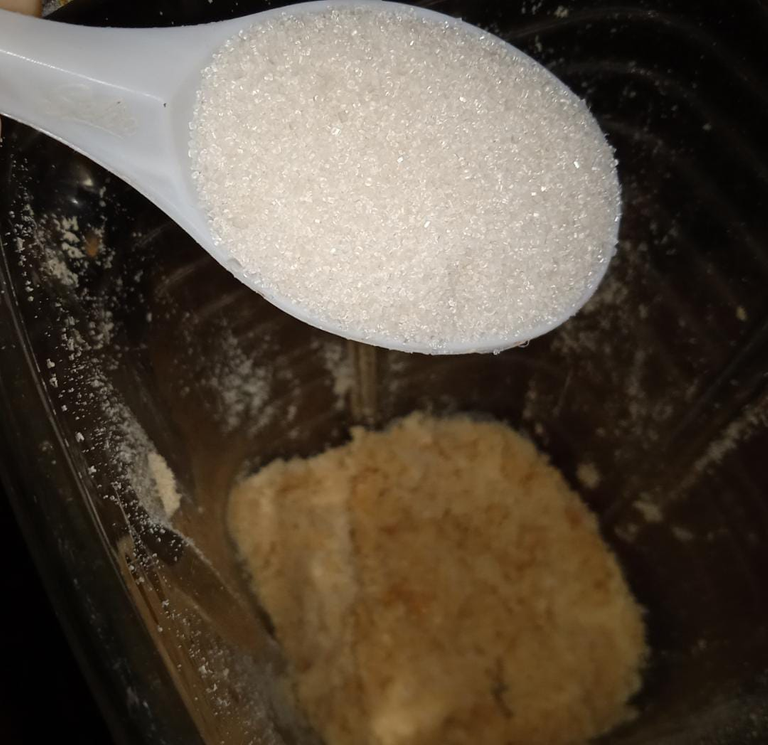 ---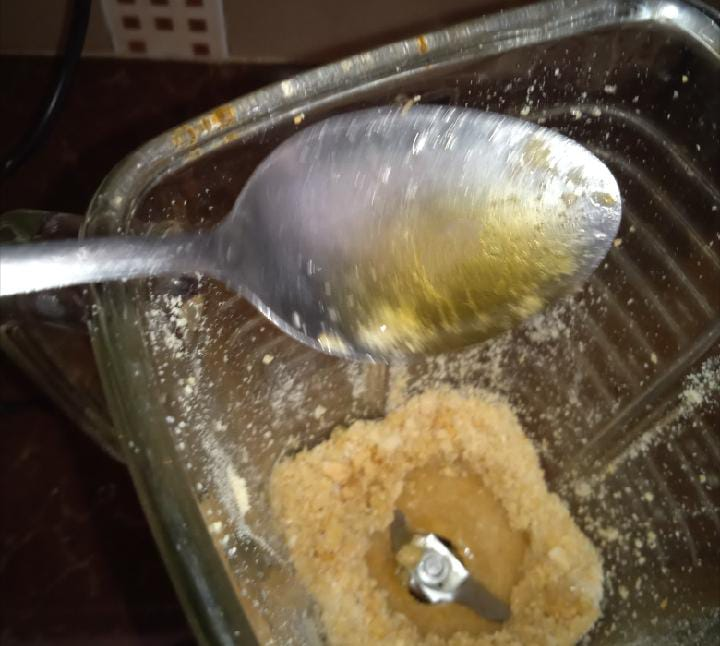 ---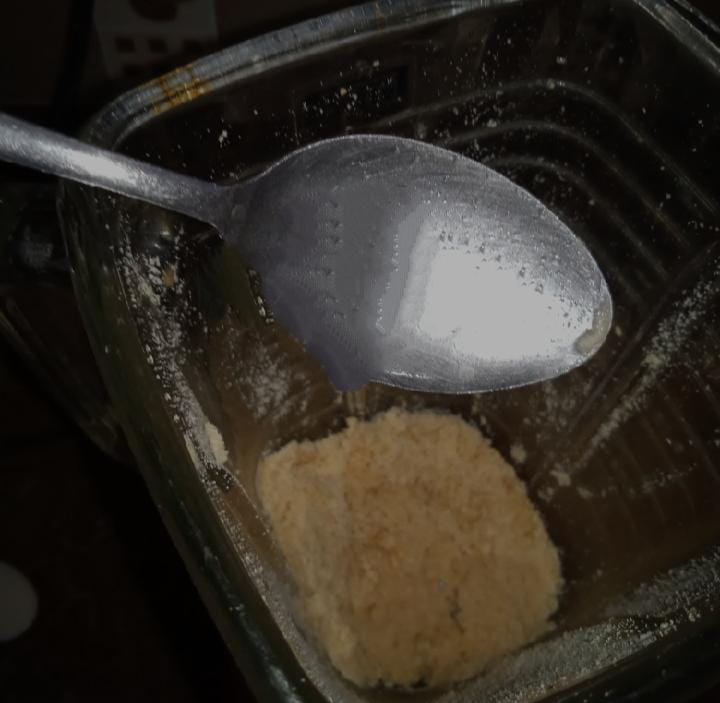 ---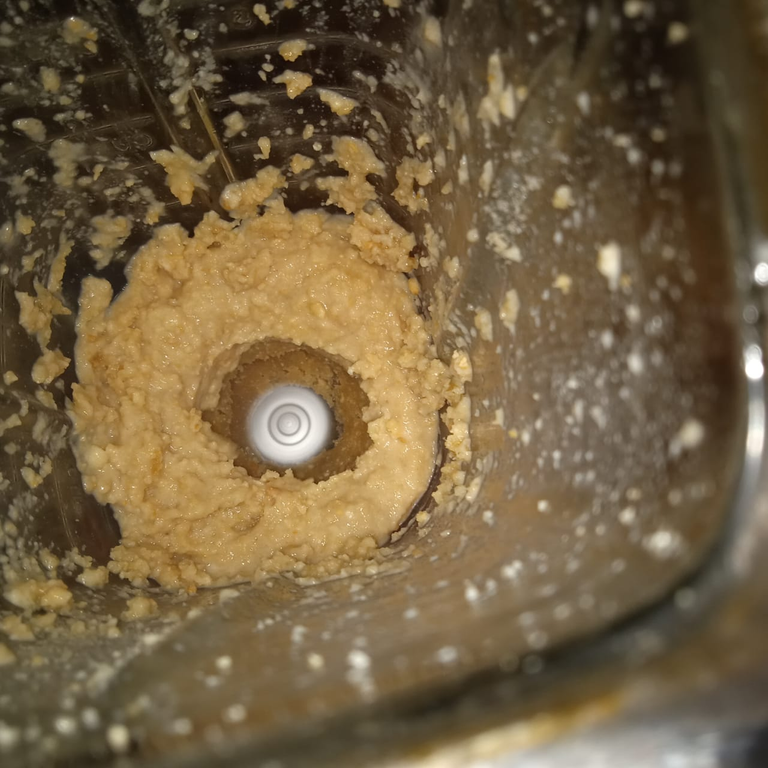 ---
Finally we transfer from the blender our peanut butter to a bowl with a lid and take it to the refrigerator for 20 minutes or until you are going to use this delicious cream to spread on cookies, bread or to fill a delicious cake.
Por último trasladamos de la licuadora nuestra crema de maní, a un tazón con tapa y llevábamos a la nevera por 20 minutos o hasta que vaya a utilizar esta deliciosa crema para untar en galletas, pan o para relleno de una deliciosa torta.
---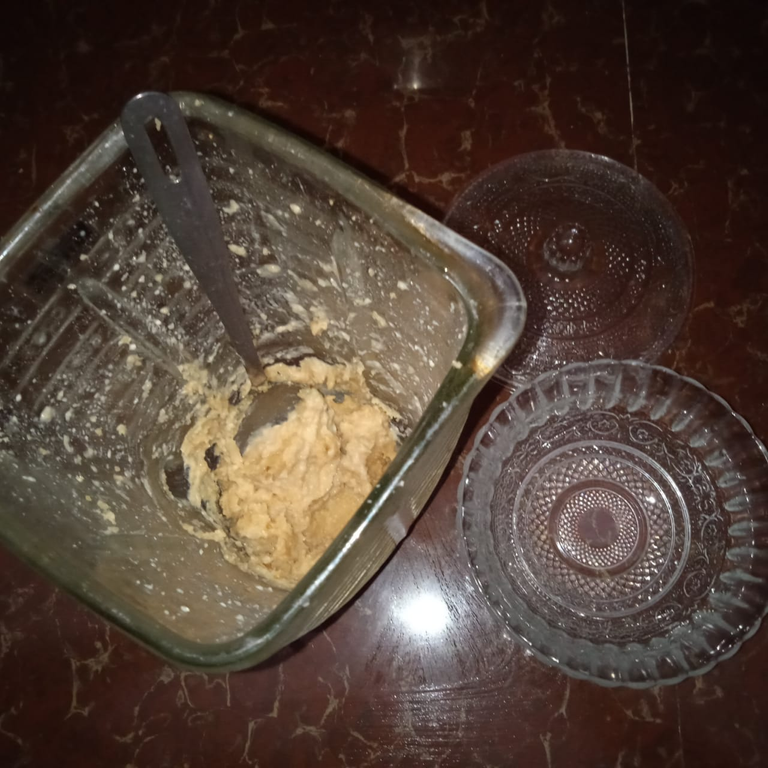 ---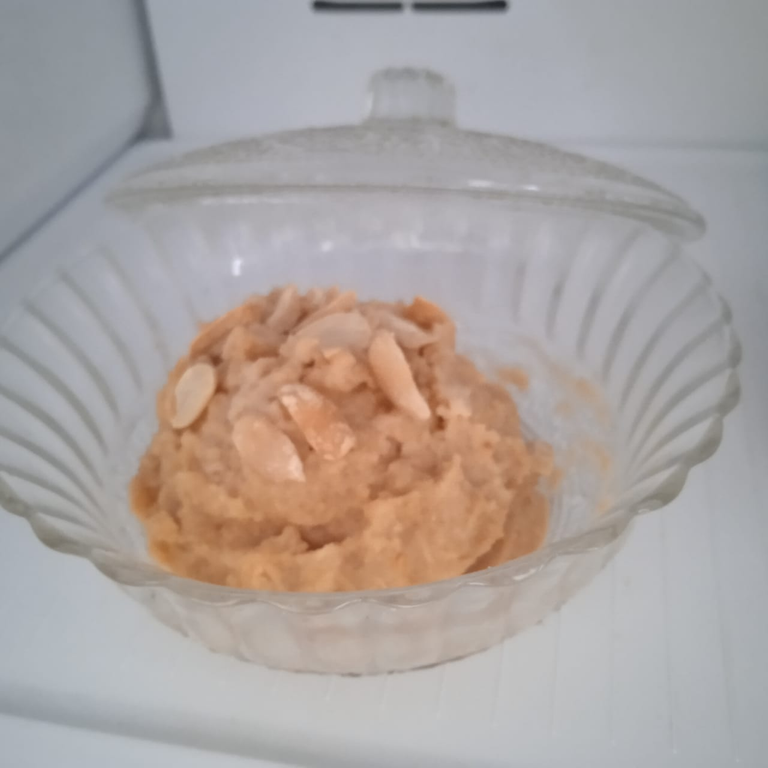 ---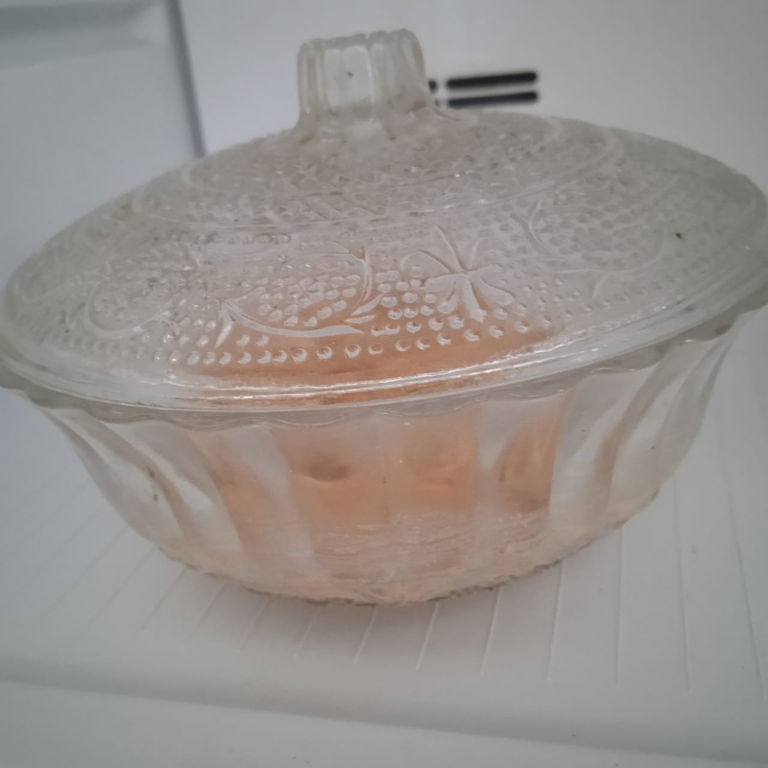 ---
Our peanut butter is ready, I have garnished it with peanut kernels, friends, with fluid consistency, smooth and with a great taste, consuming it is more than healthy, because it contains many nutrients, we can eat it for breakfast with toasted or untoasted bread, snack or dinner, or simply add it to a fruit of your choice, being well satiated because thanks to these nutrients it leaves us completely full and without hunger.
I hope you can make it and enjoy it as much as we did! A thousand blessings.
Ya esta lista nuestra crema de maní, la he adornado con granos de maníes, amigos, con consistencia fluida, suave y con un sabor genial, consumirla es más que sano, porque contiene muchos nutrientes, podemos comerla en el desayuno con un pan tostado o sin tostar porque no?, merienda o la cena, o simplemente agregarla a una fruta de su preferencia, quedando bien saciados porque gracias a estos nutrientes nos deja así llenos por completo y sin hambre.
¡Espero que puedan hacerla y disfrutarla tanto como nosotros! Mil bendiciones.
---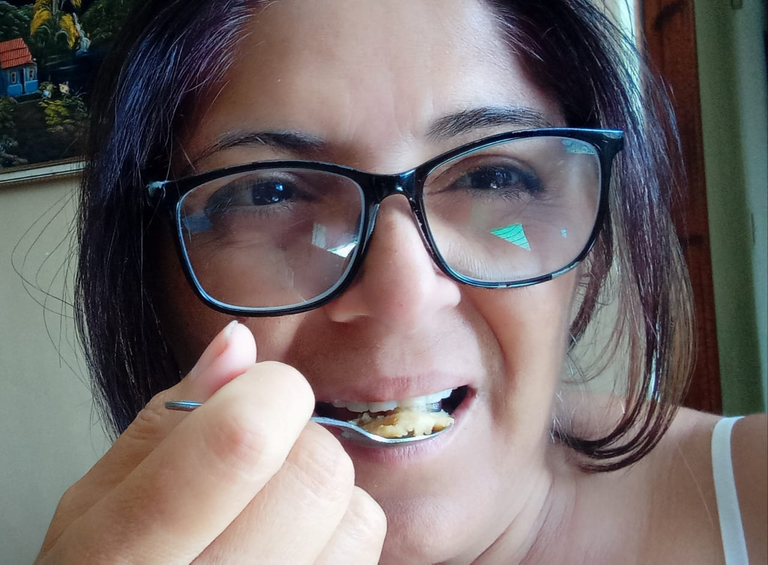 ---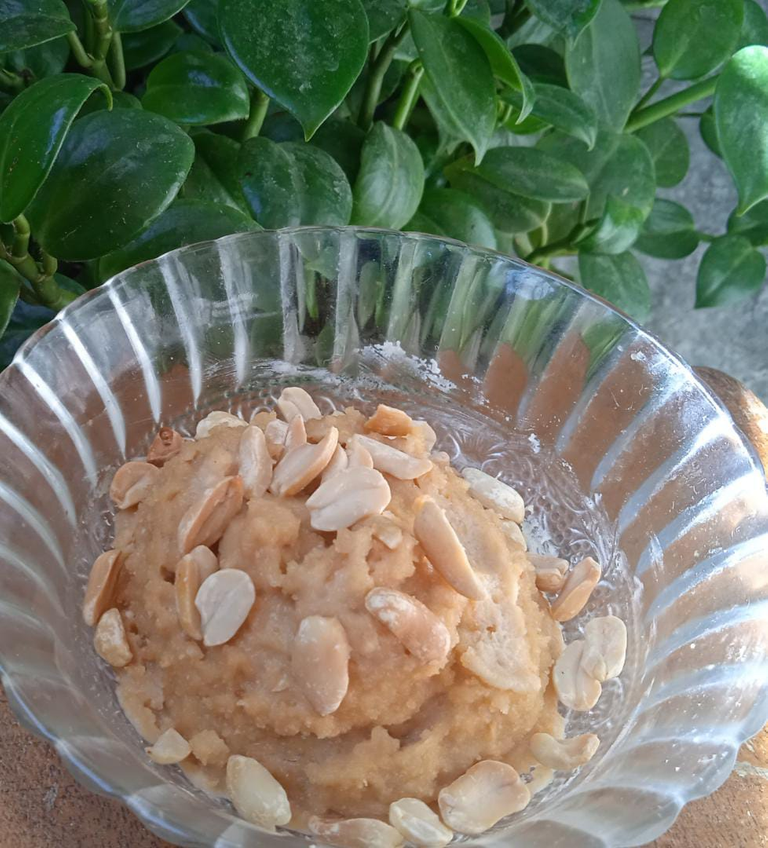 ---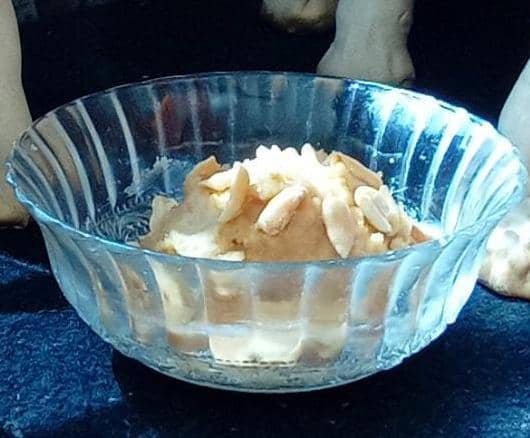 ---
Hasta aquí mi receta de hoy, gracias por visitar mi blog amigos de
So far my recipe for today, thanks for visiting my blog friends from

Hasta mi próxima publicación//Until my next publication.
🌸@𝖉𝖑𝖎𝖟𝖆𝖗𝖆 (∵❤◡❤∵)🌸

Mis redes sociales//My social networks:

𝓭𝓪𝓻𝓵𝓲𝓼𝓵𝓲𝔃𝓪𝓻𝓭𝓸

𝓭𝓵𝓲𝔃𝓪𝓻𝓪

𝓭𝓵𝓲𝔃𝓪𝓻𝓪
Todas las fotos son de mi propiedad y 100 % originales, tomadas con mi celular
All pictures are my property and 100 % original, taken with my redmi
Traductor utlizado/translator used

DeepL