Today i just feel like making some new creations and some new tastes in the food. And made this dinner. PWPWHND P=full with prana. W= whole grains.
P=plantbased. W= water rich. H=healthy N=nutricious D=diet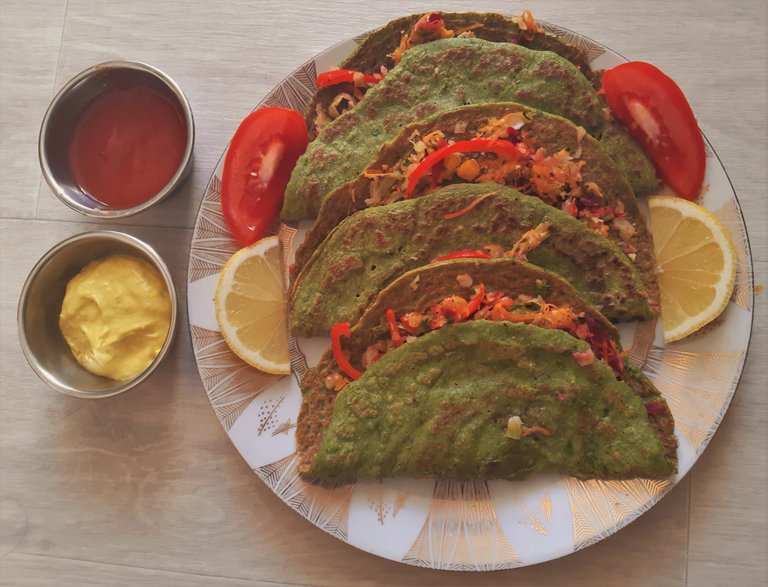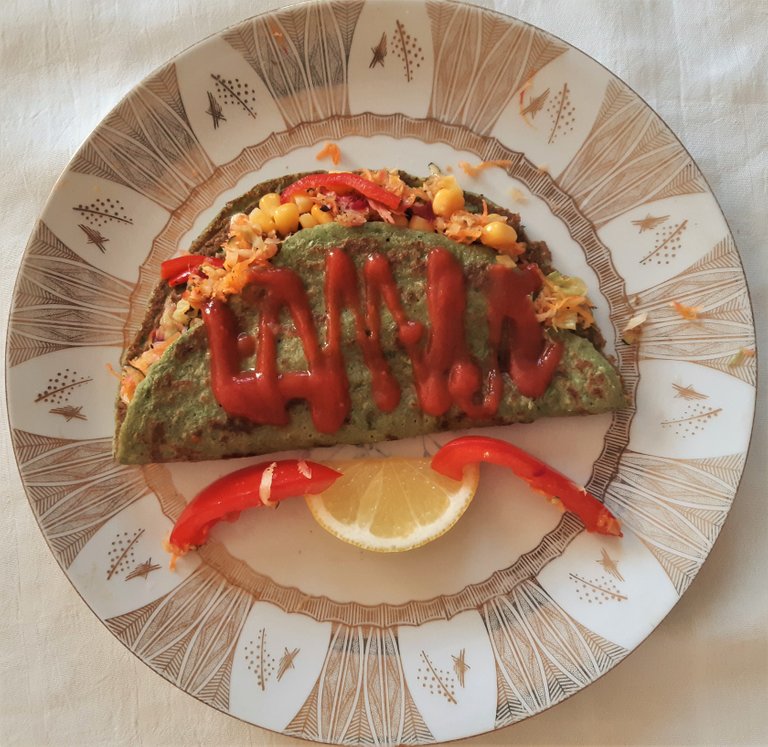 Dinner pancake with green moong beans and broccoli.moong ka chila.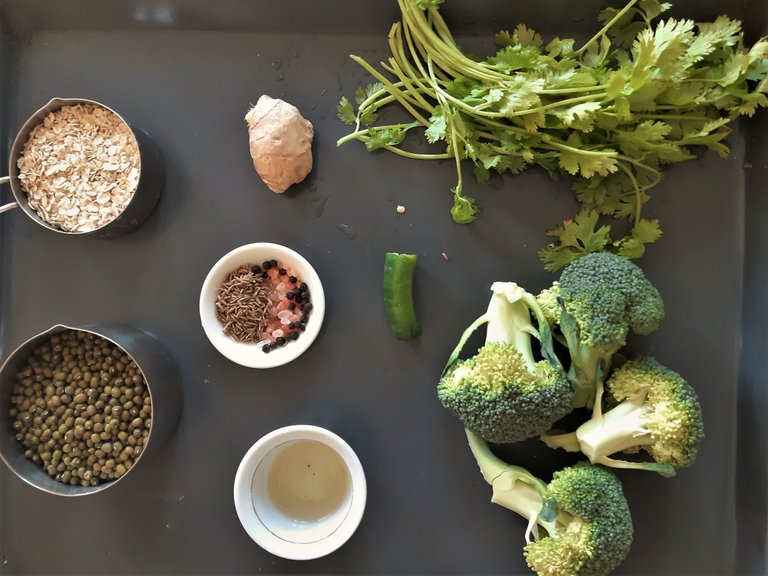 Ingredients:
4 broccoli florets
1/2 tsp lime juice
small piece of hot green chili.
1/2 tsp black pepper
1/2 tsp rock salt
1 tsp cumin seeds
1 cup of Moong beans
1/2 cup of oatmeal
2 cm fresh ginger.
1/2 cup of chopped fresh coriander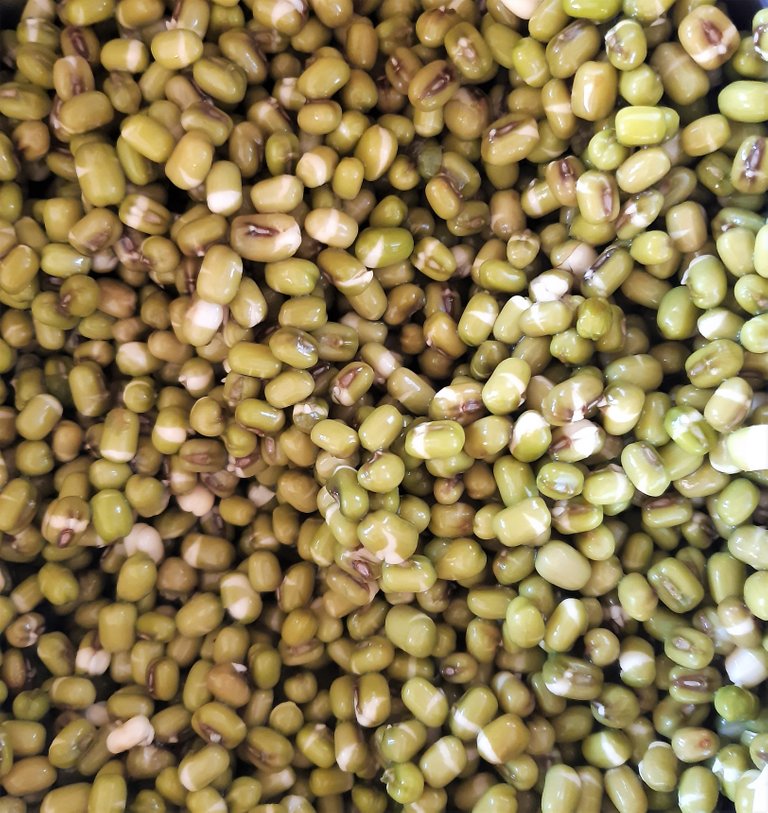 Wash moong beans thoroughly and soak in the water for at least 6-7 hours.
Clean and wash broccoli tops in baking soda and salt. wash coriander.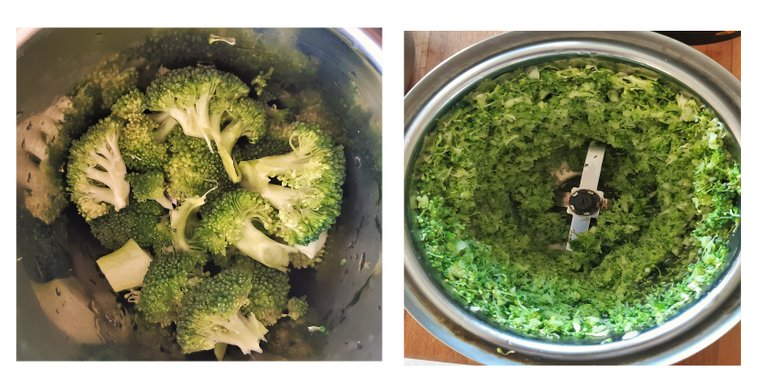 Using a mixer grind the broccoli tops.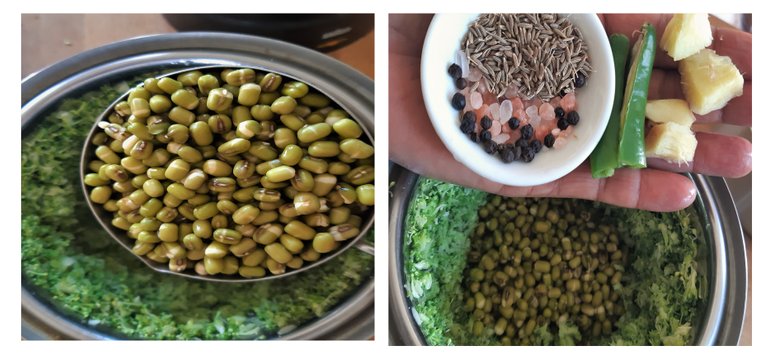 In the ground broccoli add the soaked moong beans, cumin seed, salt, black pepper green chili, and peeled and cut fresh ginger.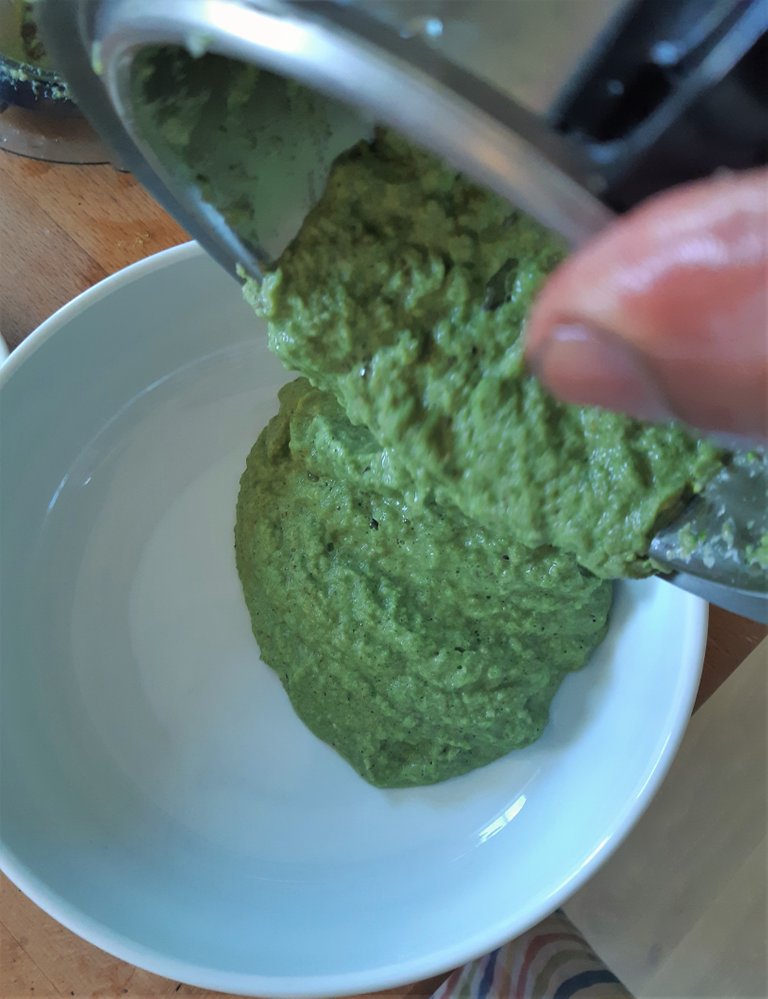 Make a fine paste of broccoli, moong beans, chili, ginger, salt, and pepper.
pour into a bowl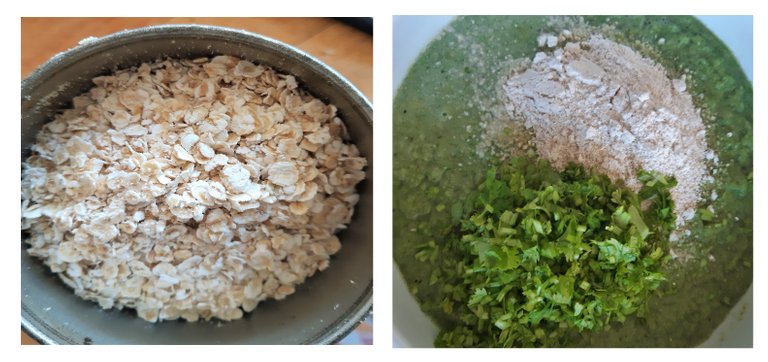 Using a mixer make a powder of the oatmeal.
Add this oatmeal flour and finely chopped coriander to the batter. Mix it very well and set aside for 5-7 minutes the oatmeal will be soaked in the batter.
Meanwhile, make the vegetable mixture for a pancake.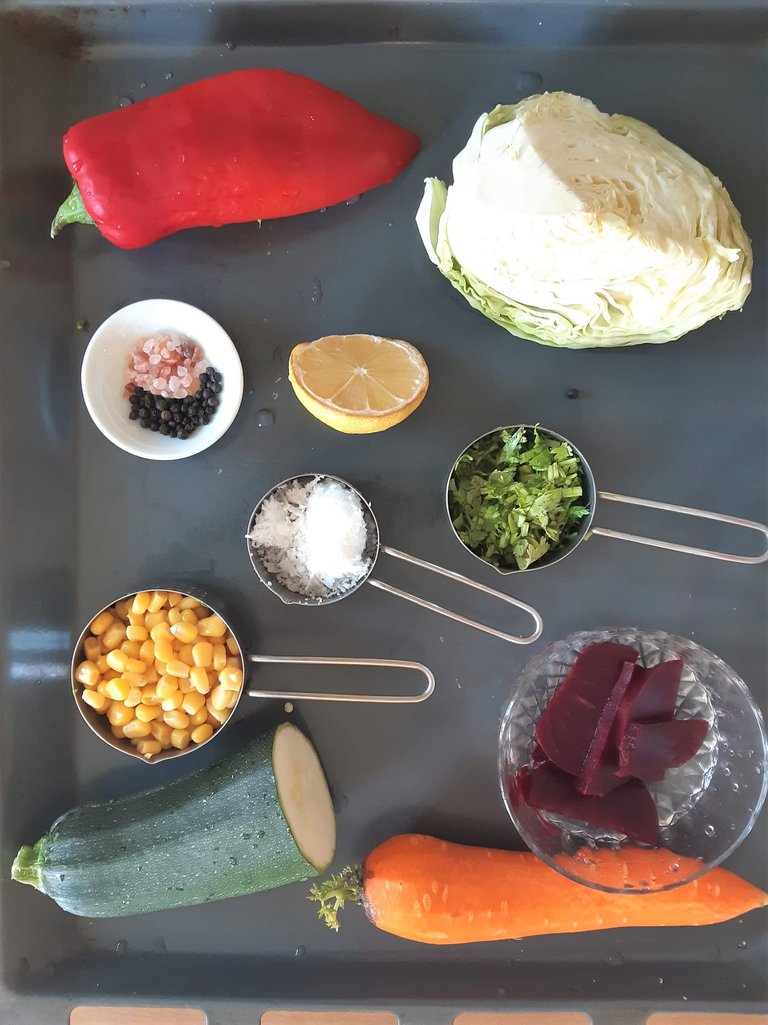 Ingredients:
1 carrot
1/2 green squash
1/2 cup maize corn
1/4 cup fresh coconut
1/2 tsp black pepper
1/2 tsp rock salt
1 red paprika
1/4 small cabbage
1/3 cup coriander
4-5 slices of pickled beetroot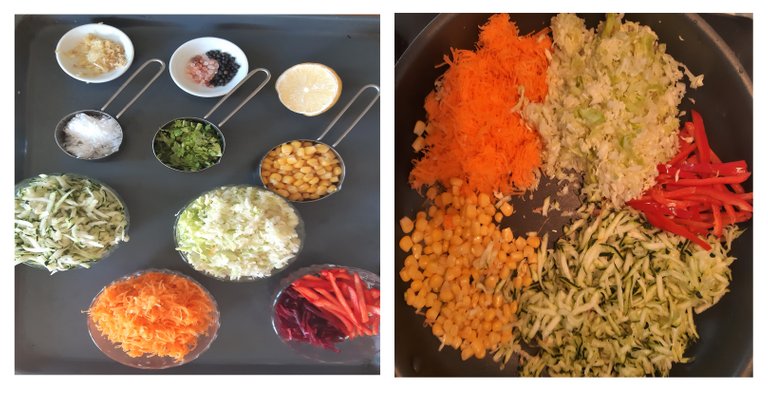 Finely grate carrot, green squash, cabbage, and coriander. make powder of salt and pepper, and a slice of ginger grated. paprika and beetroot are sliced.
In a pan add all vegetables we need to just soak their extra water without losing their taste. just stir it on medium heat to dry out extra water.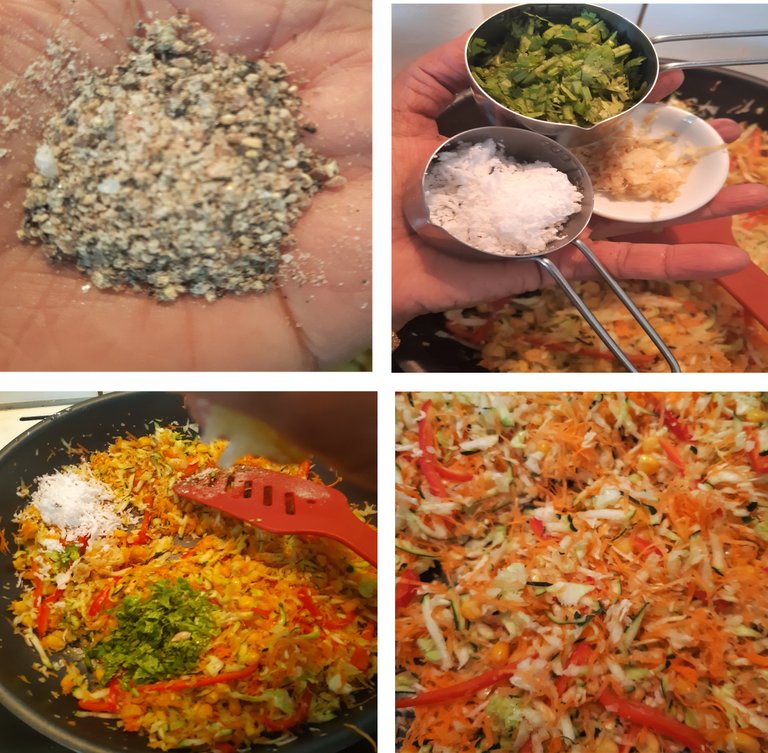 Add salt and pepper powder. add coconut (it will make the vegetables a little oily. you can use coconut oil also.) ginger and coriander. mix it well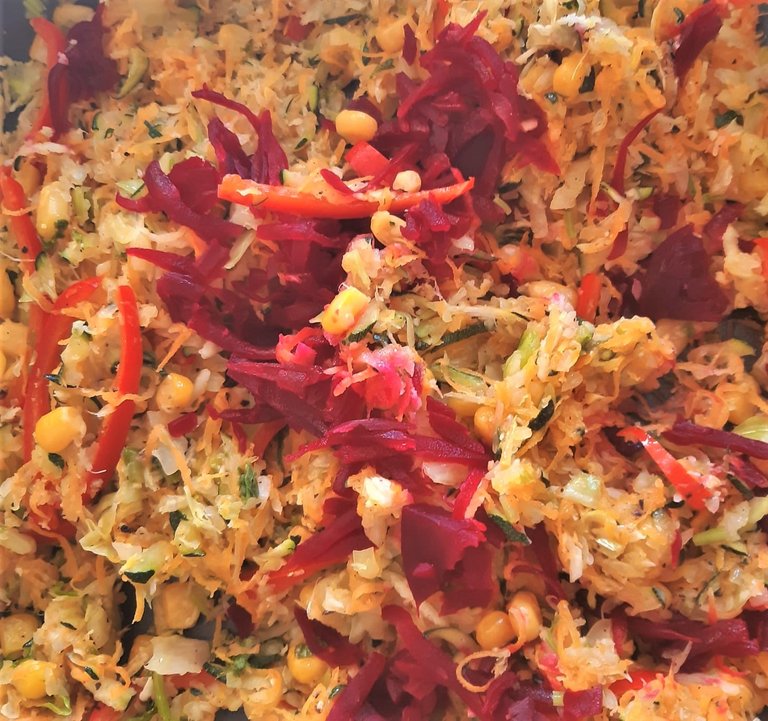 At the end add beetroot slices into it and stir. our vegetable mixture is ready
Now final step here.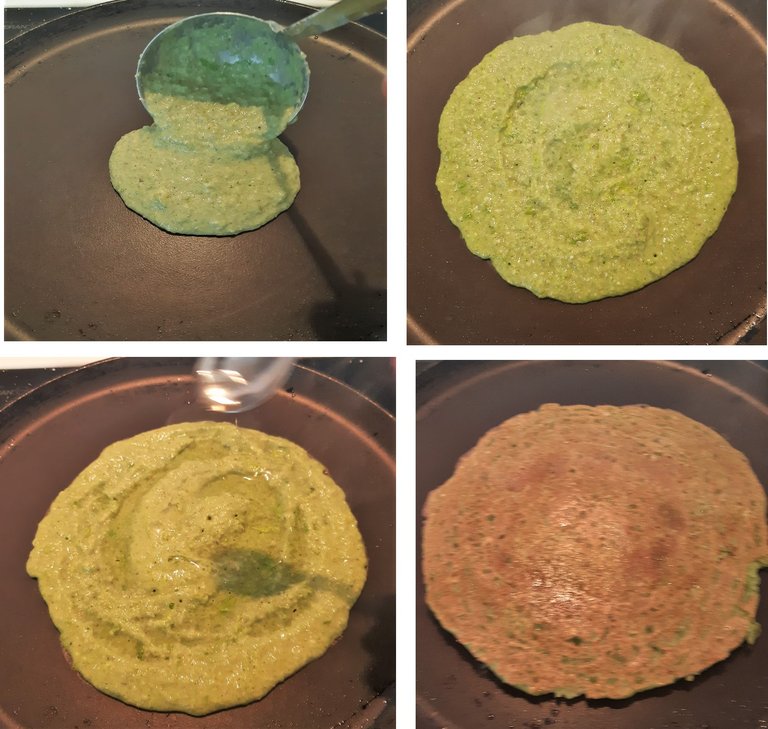 Heat a pan ( medium heat). check the batter, if it became very thick add some water some like normal pancake batter. Take one ladle of batter and spread it in the pan add 1/4 tsp oil on the top. after it looks dry flip it very carefully.
it might break easily.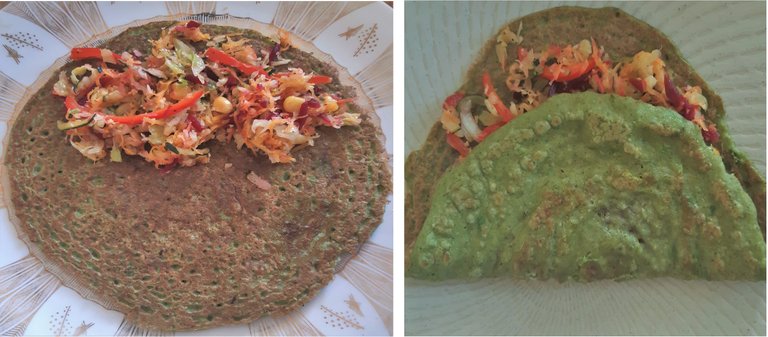 Here one side becomes light brown and one side stays green. put some vegetable mixture into it and fold in the middle.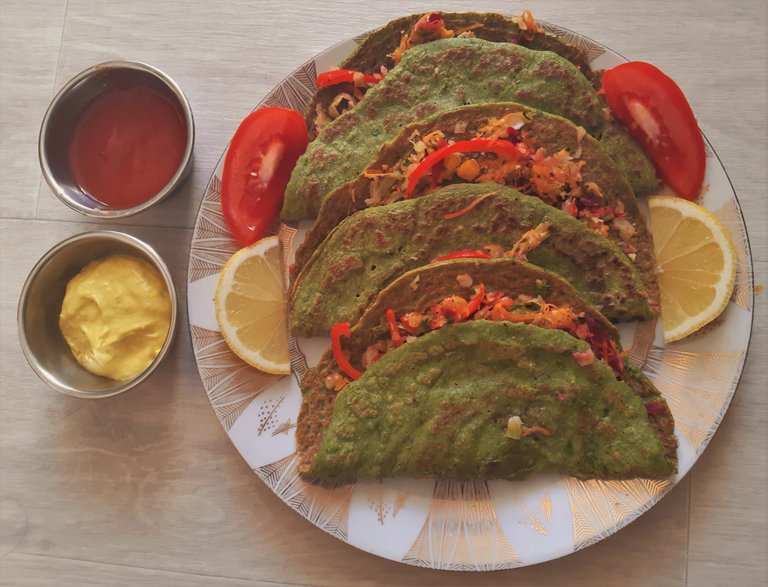 Serve it with tomato sauce, chili sauce, or vegan mayonnaise
A nice healthy nutritious dinner for everybody.