Sambal oyster mushroom tempeh
---
Oyster mushroom tempeh is a lunch side dish that I prepare with a combination of sweet and spicy chili sauce. As a vegan, this side dish can replace you for consuming meat. Because the aroma and taste are very similar to real meat in general.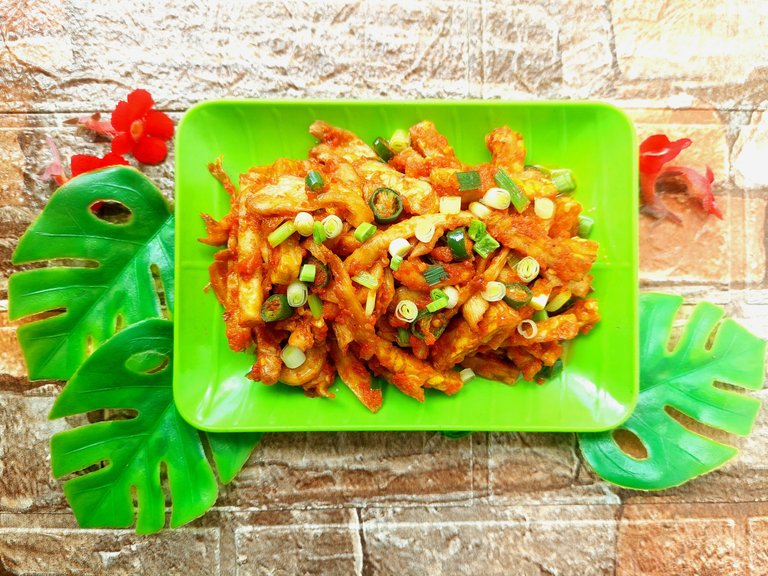 ---
---
---
Some time ago I visited a supermarket and bought a pack of oyster mushrooms at a price of IDR 7,500 for 150 grams, I kept these very fresh mushrooms in the fridge for 2 days but they still looked like new. At first I bought mushrooms wanting to enjoy them with instant noodles. But when a stye started growing in my eye some time ago I started to stop eating instant noodles.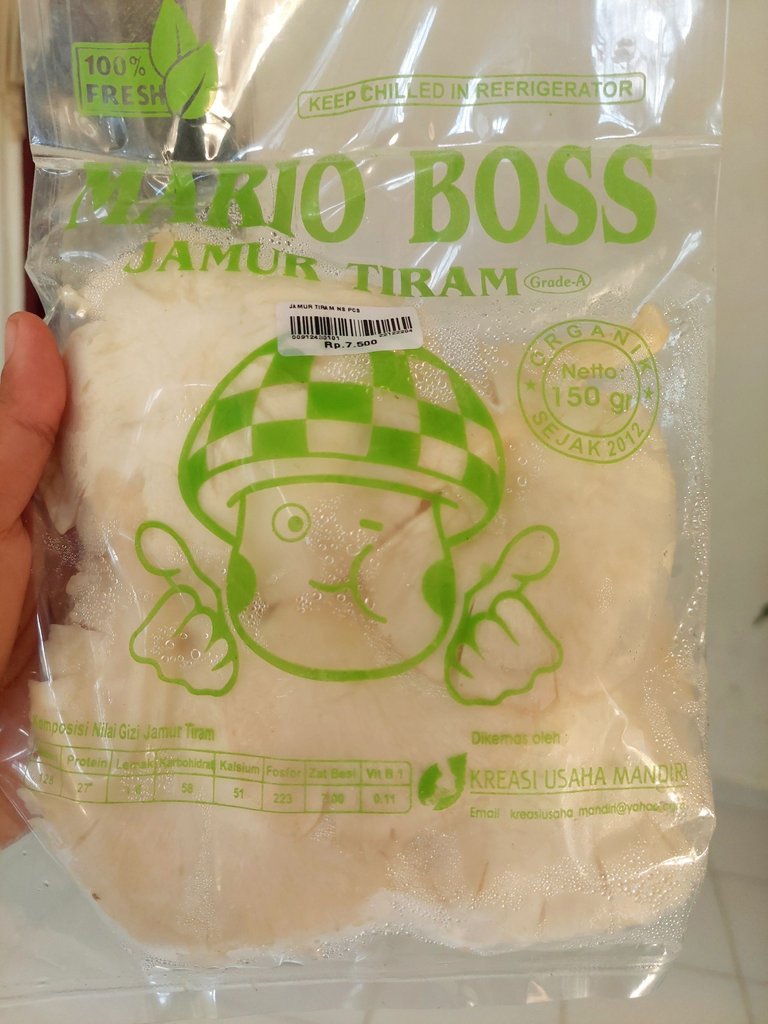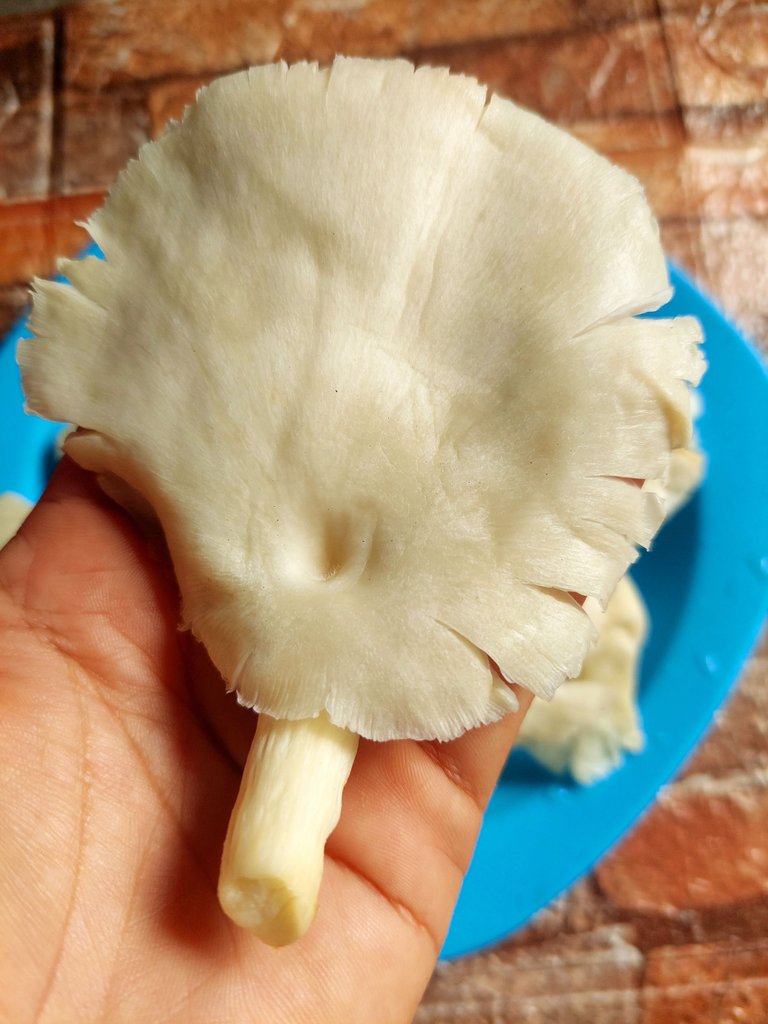 ---
Right at lunch time at 11.00 WIB I had an idea to process mushrooms with tempeh as a side dish for my lunch today. At first, I was confused about how to process mushrooms into a simple and fast menu for this afternoon. Finally, this idea emerged when I saw a board of tempeh and green onions in my refrigerator. Now to start preparing this dish you need to prepare some ingredients.
---
---
---
Materials Used
---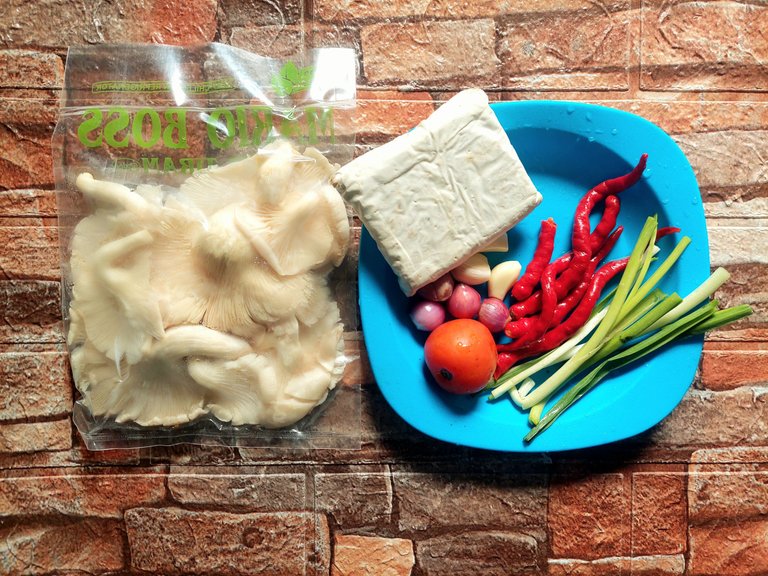 150 grams of oyster mushrooms
1 board of tempeh
3 pieces of green onion
6 red chilies
1 tomato
4 shallots
2 cloves of garlic
2 green chilies (optional)
1 teaspoon of salt
1 teaspoon granulated sugar
---
---
---
Cooking Procedure
---
Step 1
In preparing the tempeh and oyster mushroom here, I prepared the main ingredients first, namely cutting the tempe lengthwise, then marinating the tempe for a few minutes with salt.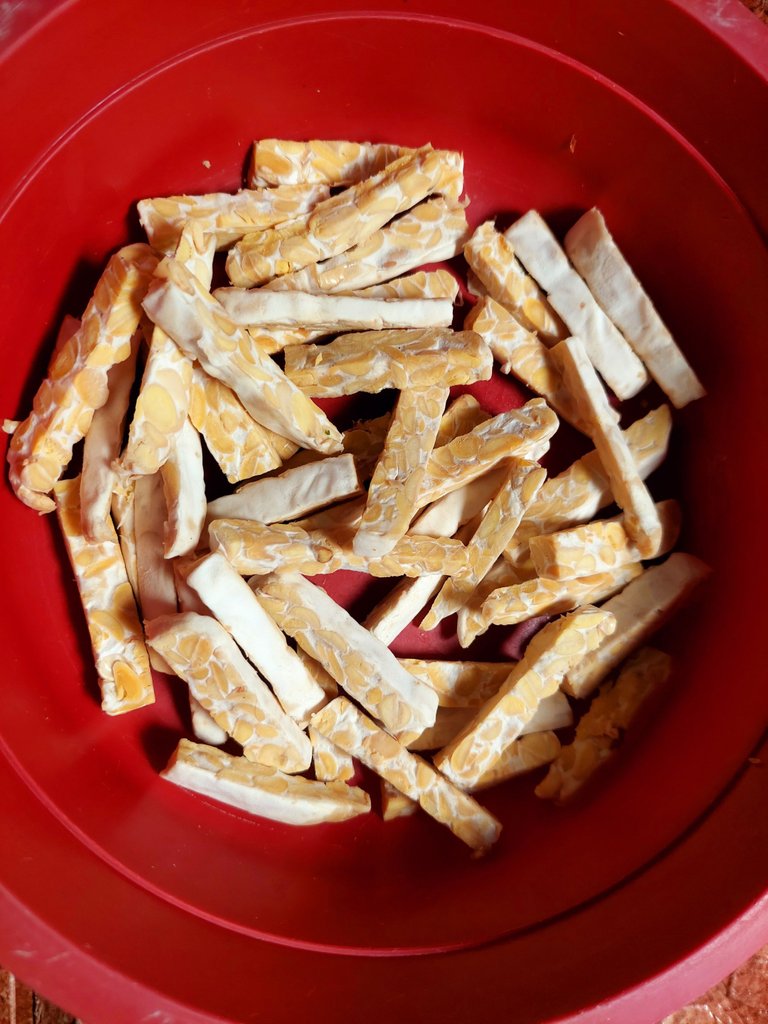 ---
Step 2
Then fry the tempeh until golden brown using a little hot oil.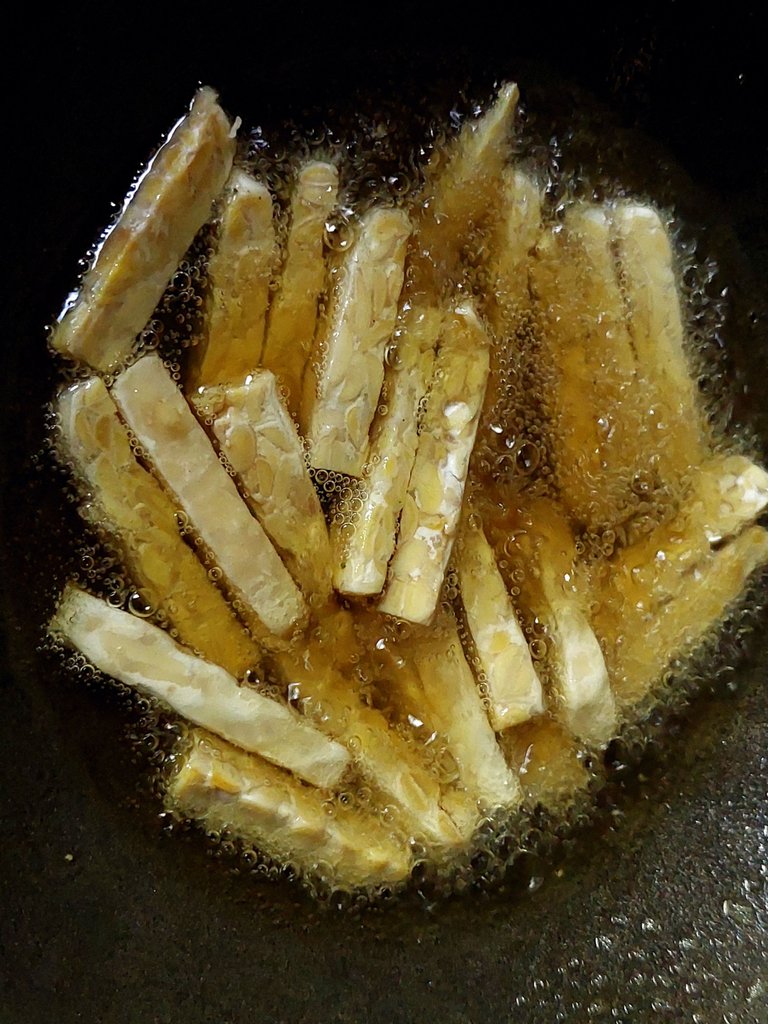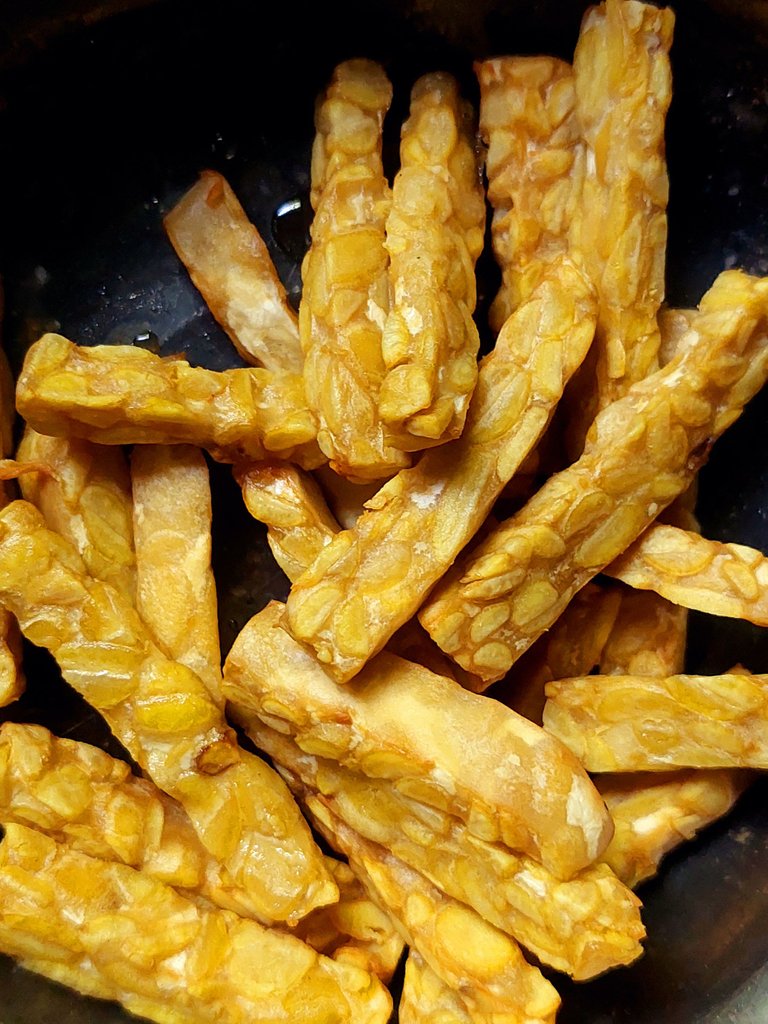 ---
Step 3
Then I prepared the oyster mushrooms, by washing the mushrooms first, then shredding the mushrooms to get small pieces.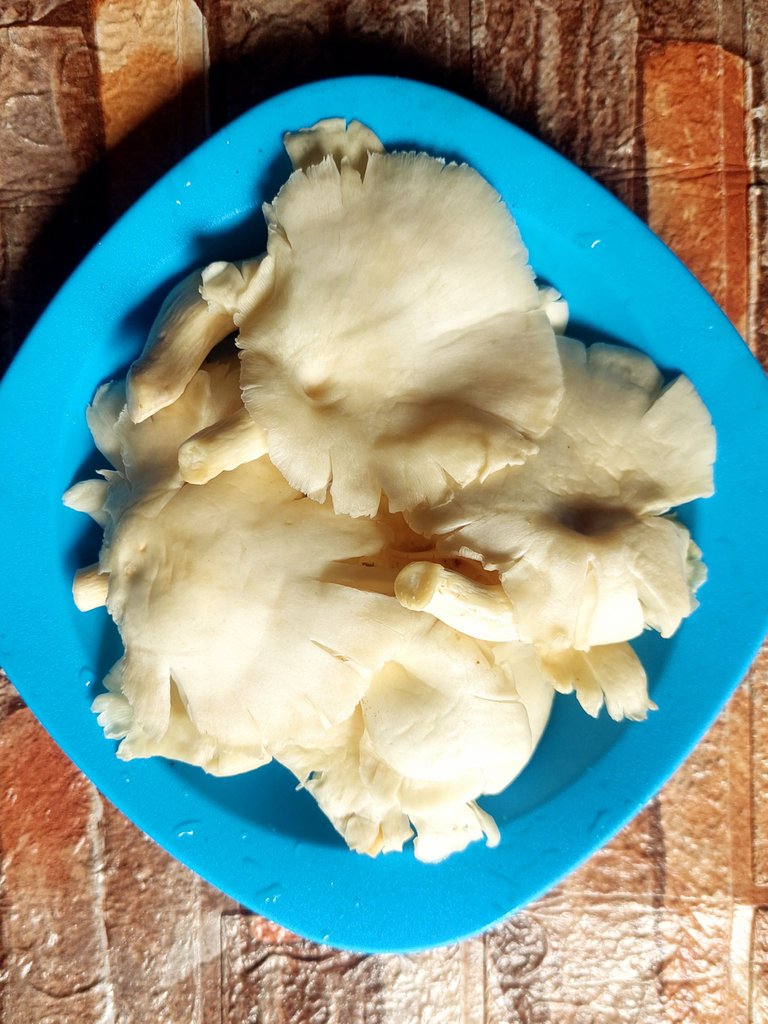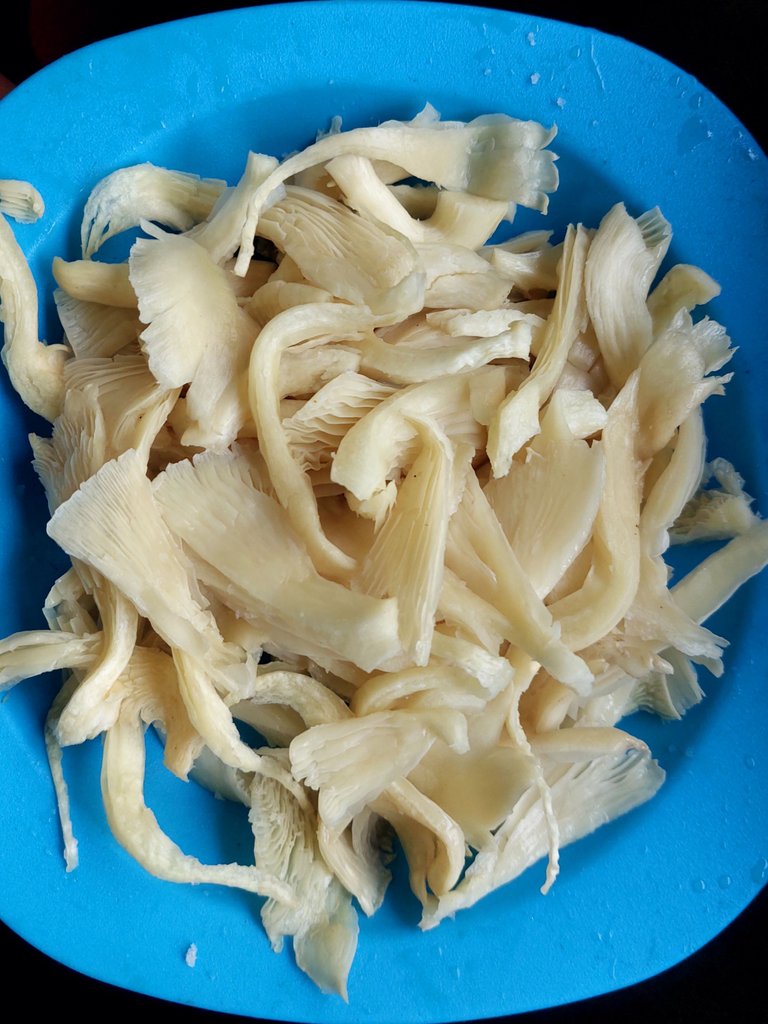 ---
Step 4
Next fry the mushrooms until golden brown as well. Then drain the mushrooms so that not a lot of oil sticks.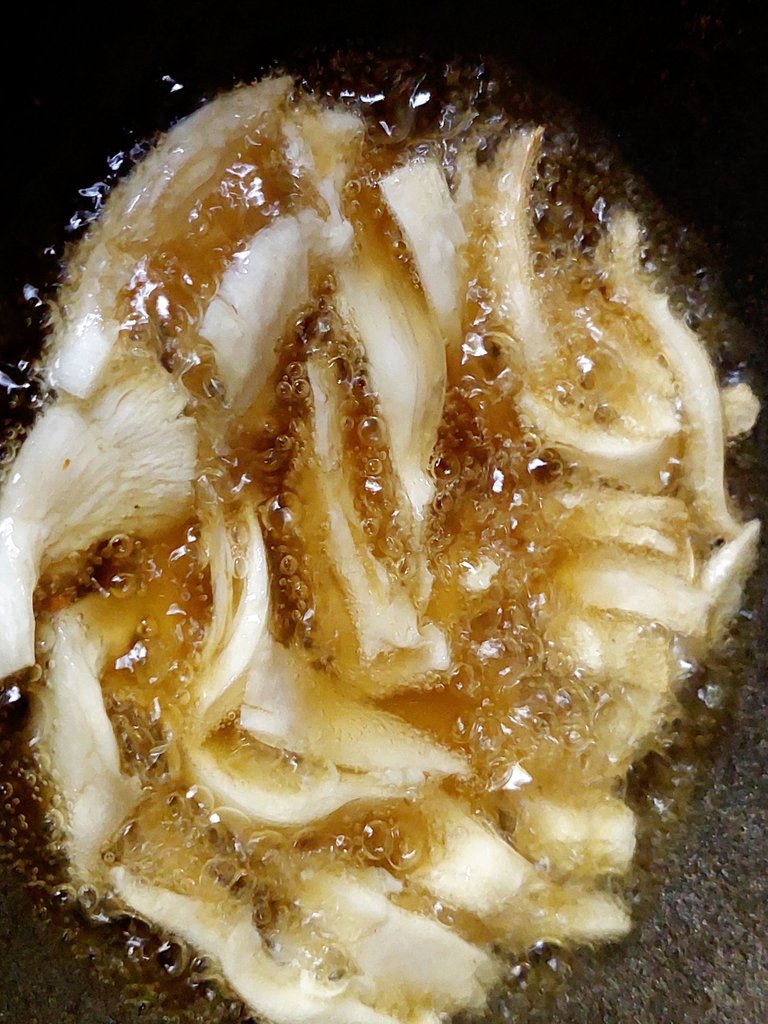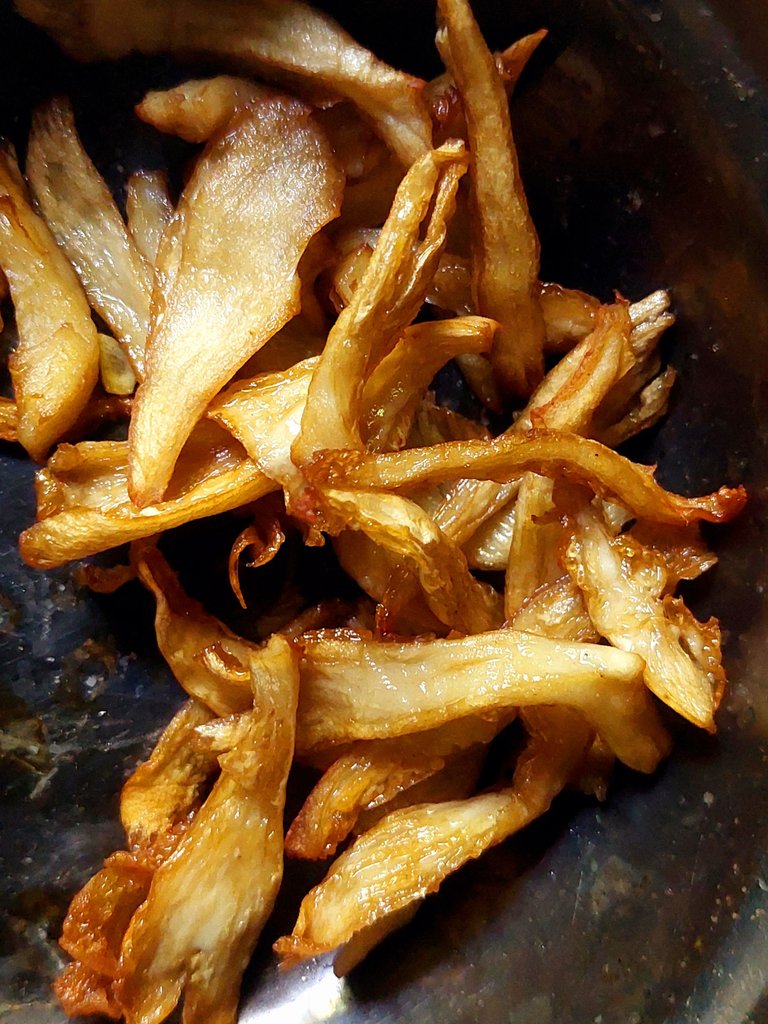 ---
Step 5
After the main ingredients are prepared, then blend the ground spices, namely shallots, garlic, chilies and tomatoes.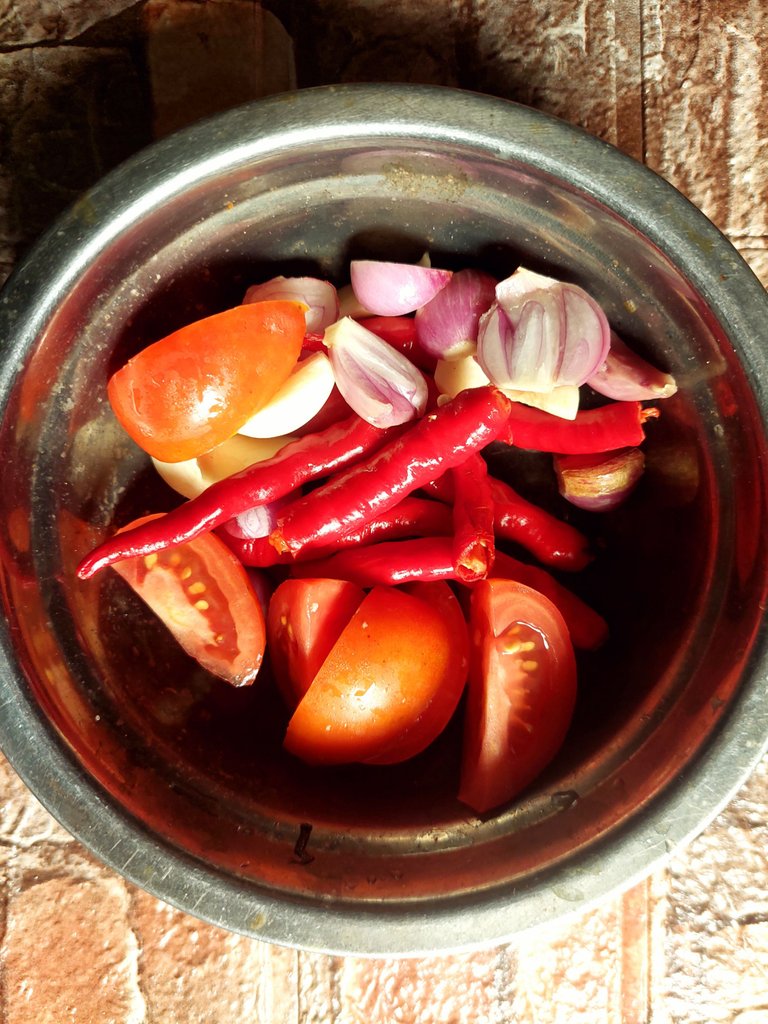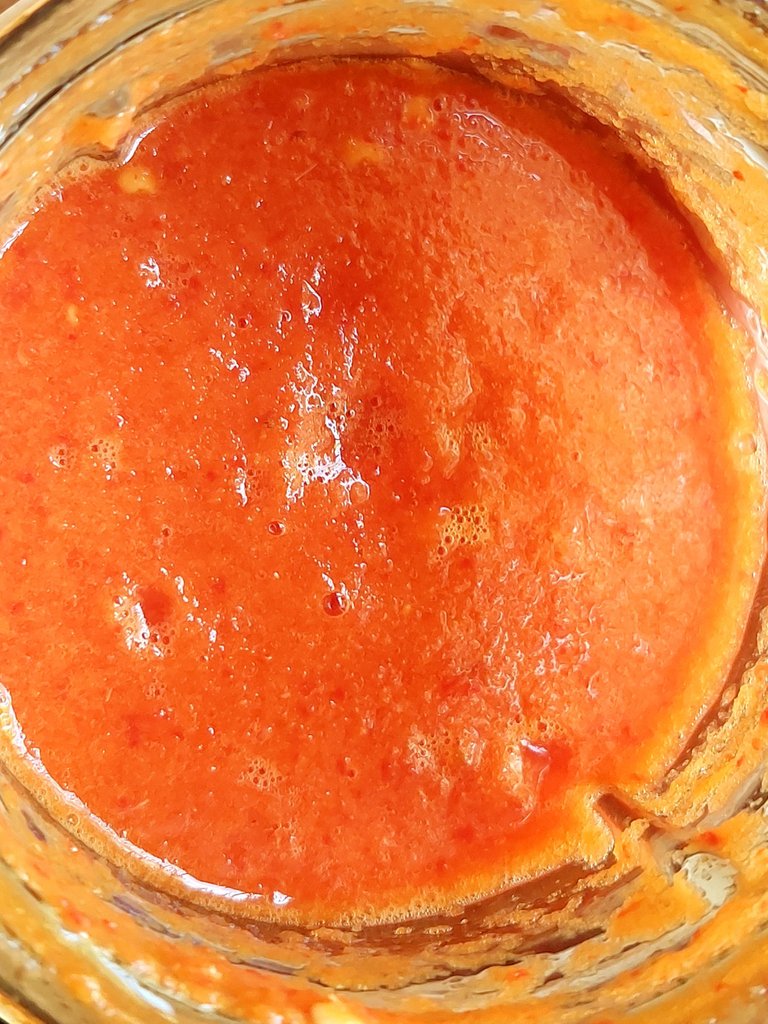 ---
Step 6
Sauté the red spices into a little hot oil, stir-fry until completely cooked and add just a little water.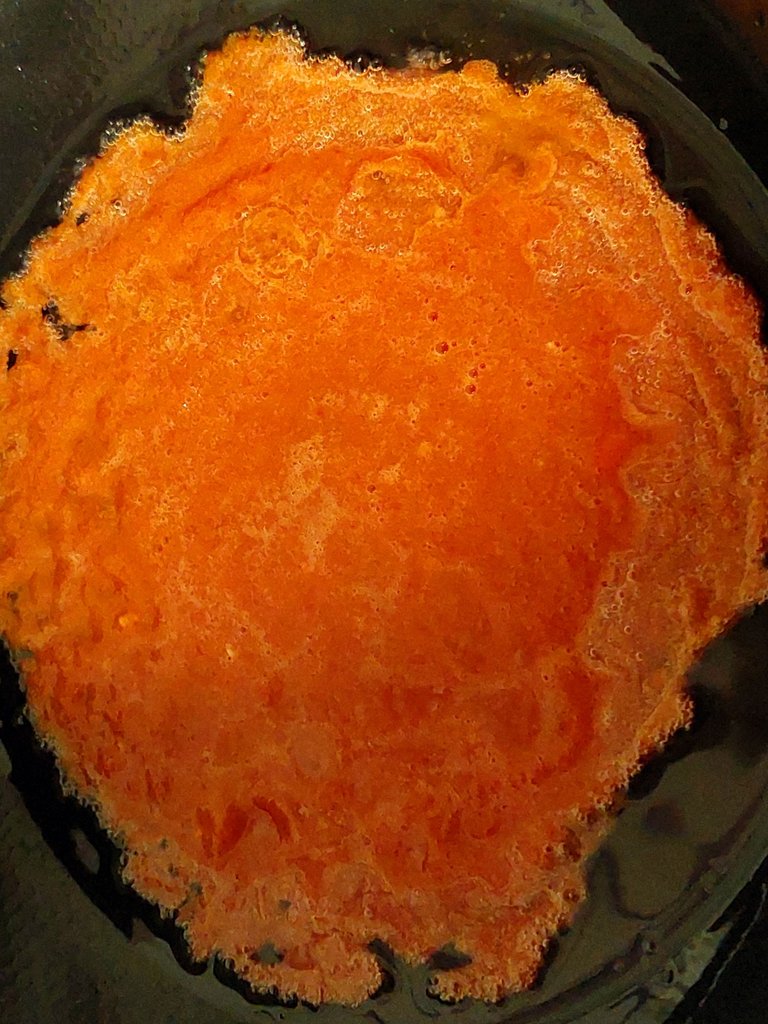 ---
Step 7
Then season with a teaspoon of salt and a teaspoon of sugar, stir and cook over medium heat.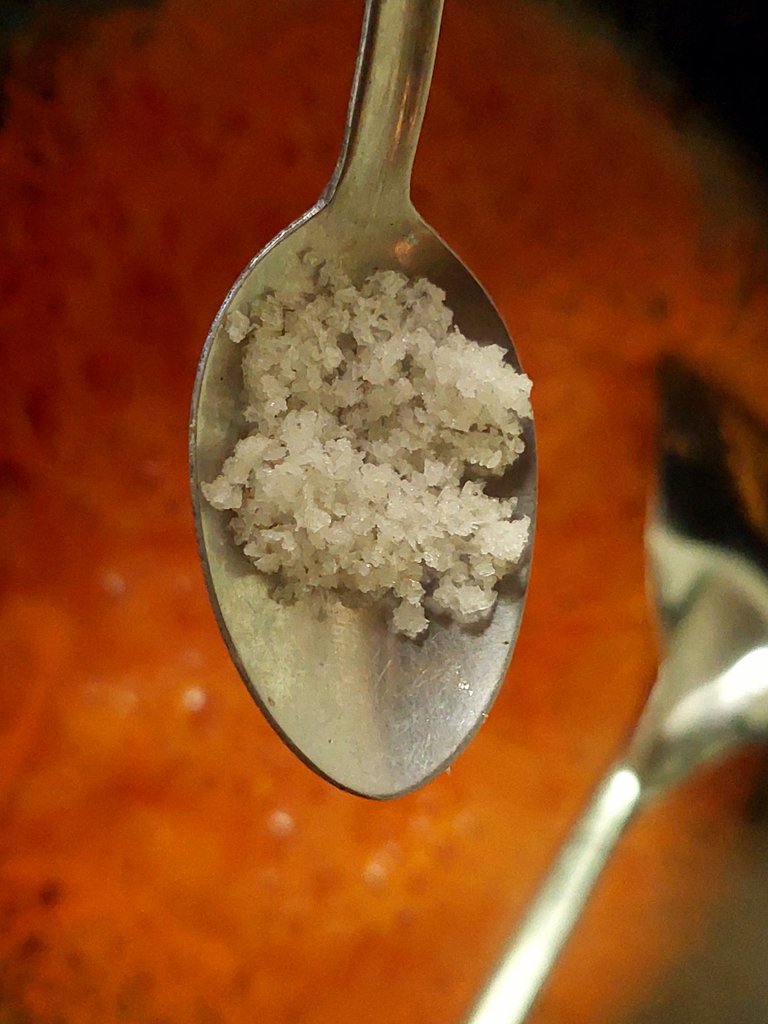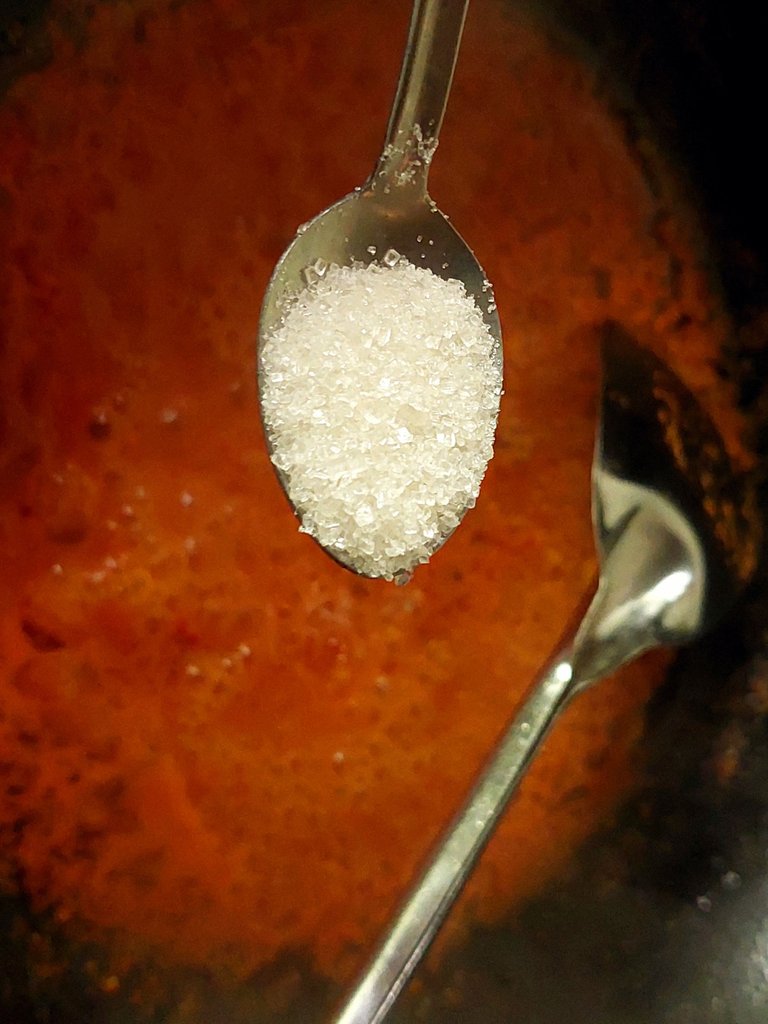 ---
Step 8
Once the sambal starts to boil, add the fried mushrooms and follow with the tempeh. Then lastly add the chopped green onions and chopped green chilies (optional) and stir and cook until the water is reduced.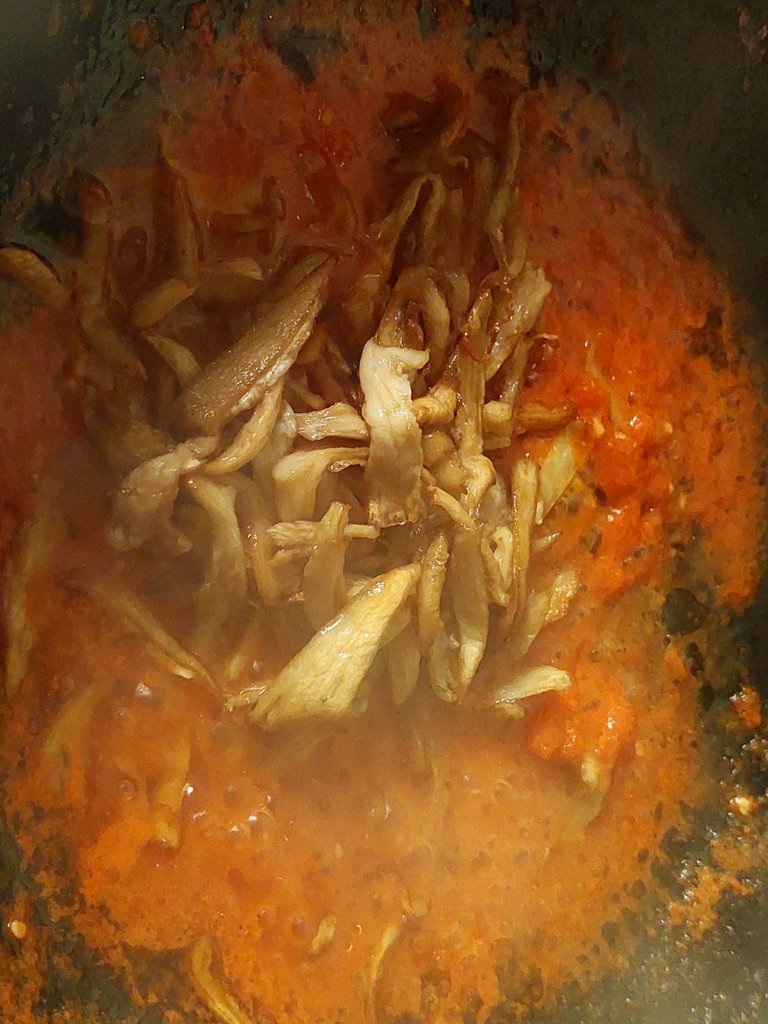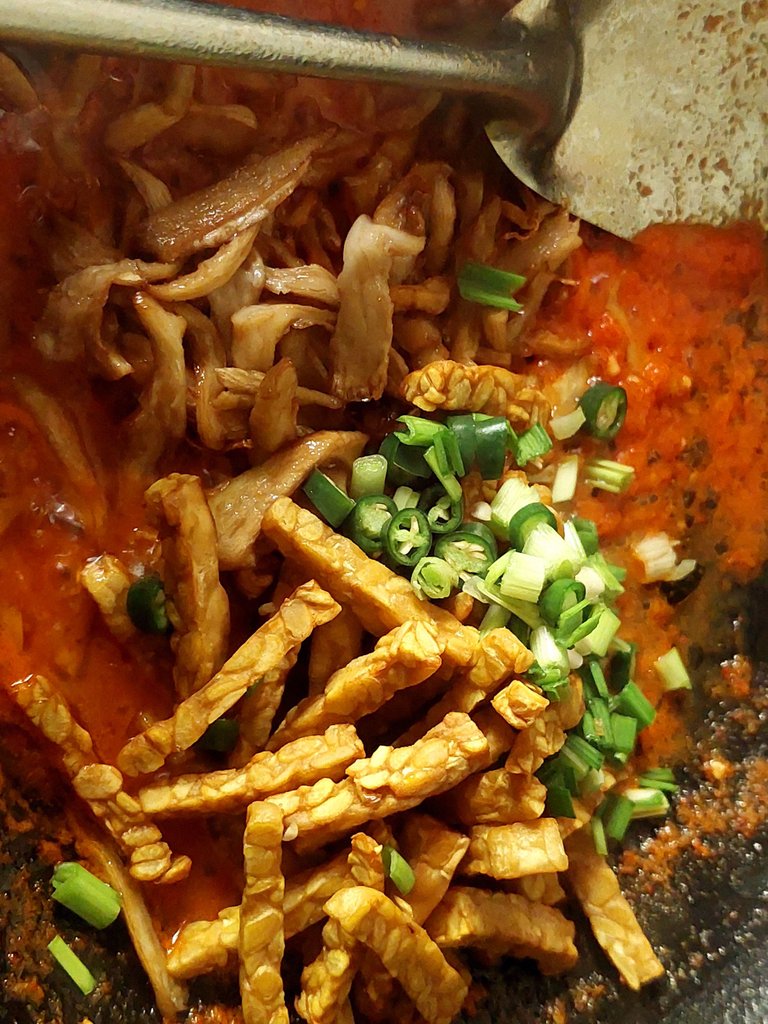 ---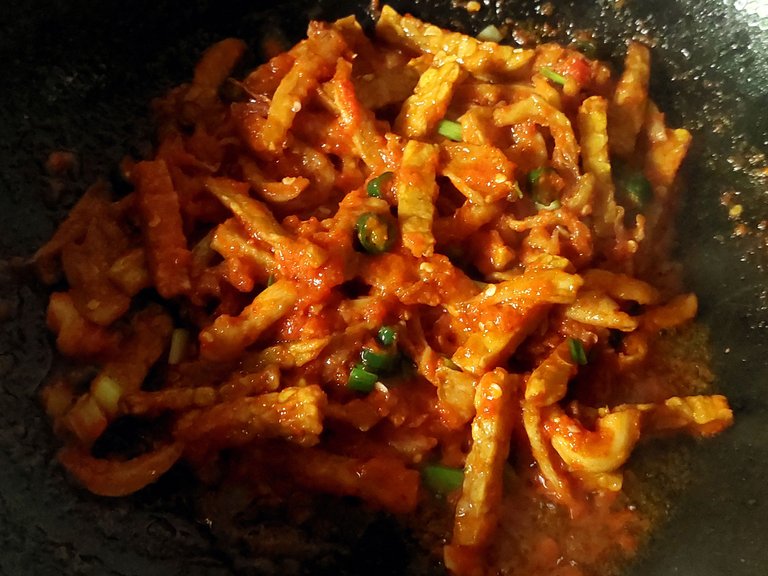 ---
---
---
Results
---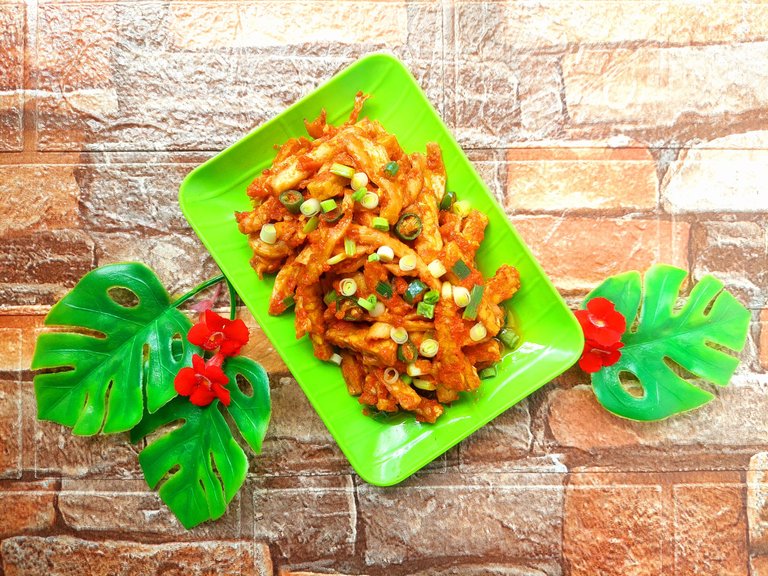 ---
Tempeh chili oyster mushroom is ready to be served, serve it with your hot bowl of rice. This vegan dish can really spoil your tongue, the strong aroma and taste of the chili seasoning blends perfectly with the mushrooms and tempeh. Savory, spicy and sweet, the three flavors provide a strong quality of taste in every touch when I enjoy it with warm white rice. I highly recommend that you cook the chili sauce for a long time so that the chili aroma isn't too overpowering.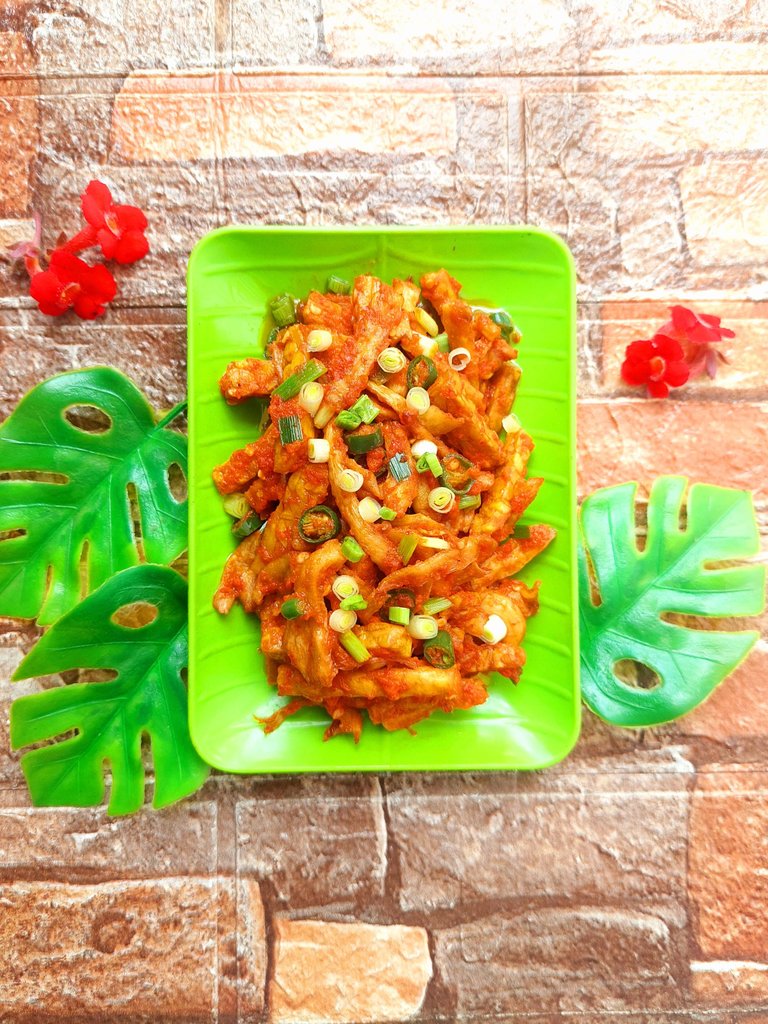 ---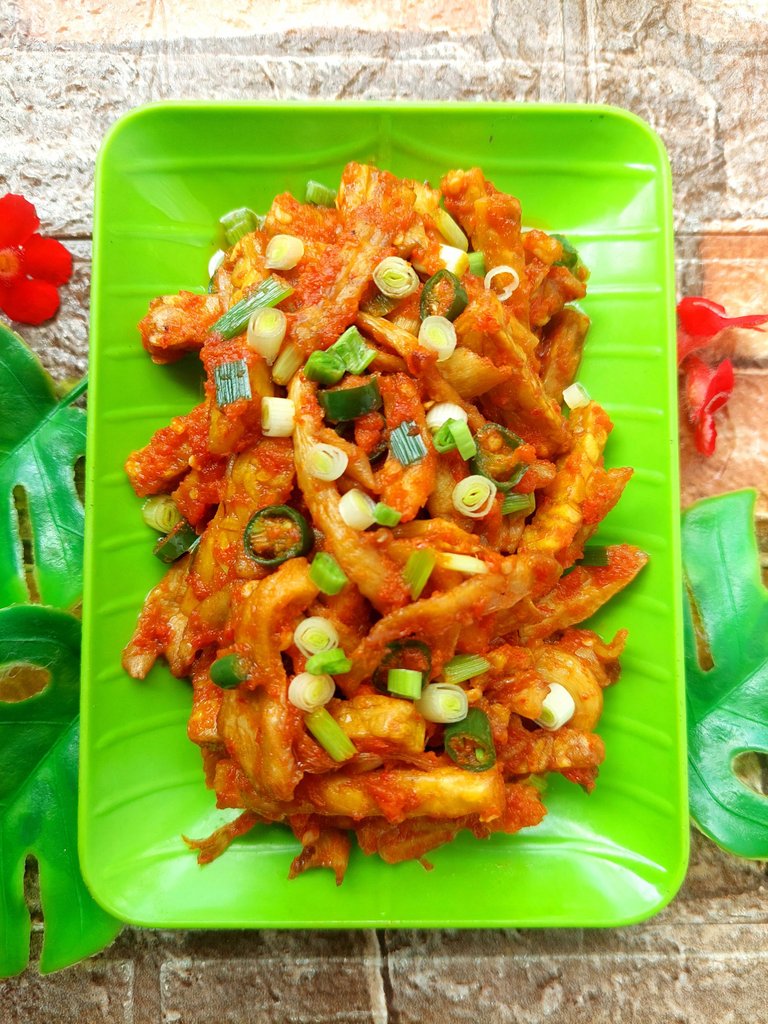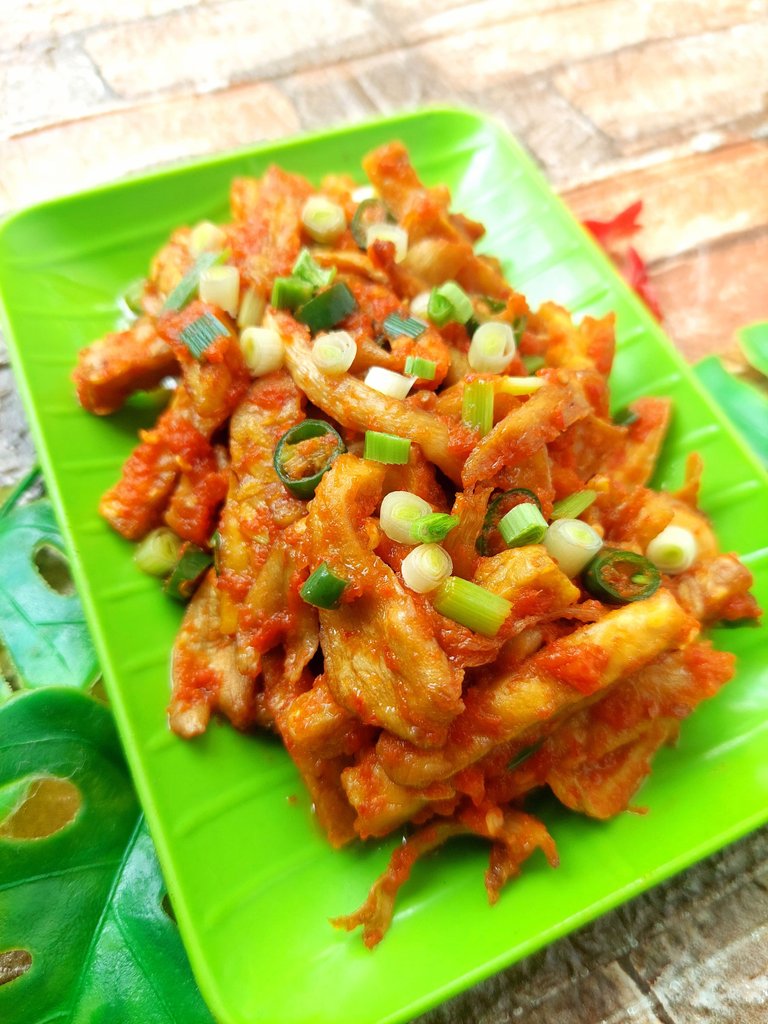 ---
So, usually here I cook the chili sauce for 15 to 20 minutes depending on the amount of chili I cook. All right, friends, that's the mainstay recipe with the best taste that I have prepared for you. Hopefully you can taste and prepare this recipe at home with your family.
---
---
---
Hi Readers and Hivers, Thank you for reading and visiting my posts which are 100% copyrighted by myself, my own content, writings and photos, taken with the Samsung Galaxy A72 Smartphone.
See you in the next post
---
---
---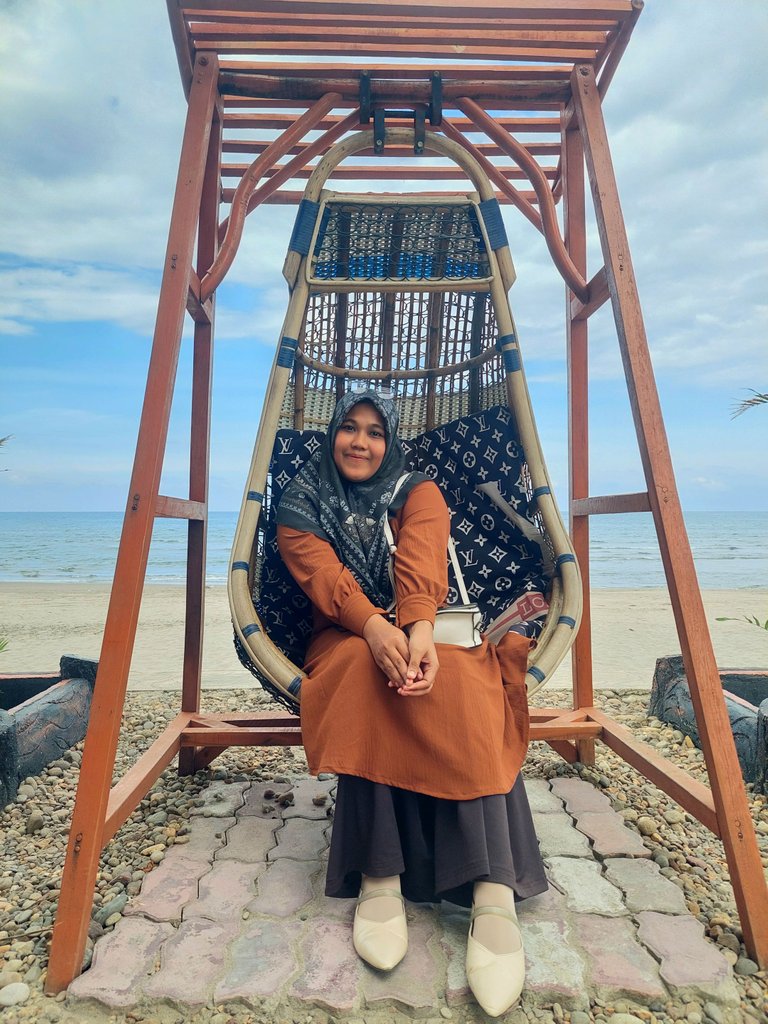 About The Author
A woman, firm and stubborn who is called "Nurul", born in July 1993, comes from Indonesia, Aceh province. My daily activity is work.
Besides working, I have several hobbies, namely reading, writing, cooking, gardening, making crafts, and traveling. From this hobby of mine, I will develop some inspiring content for all of you. I am also very happy to discuss positive new things with all of you.