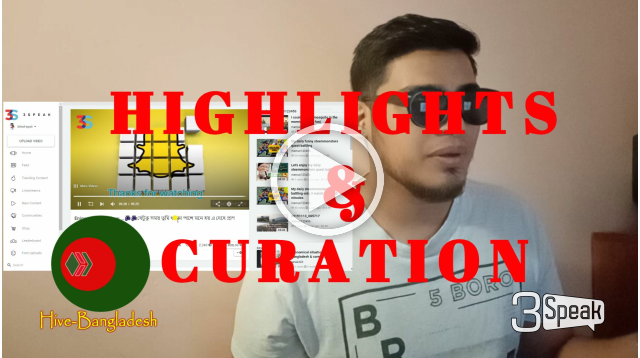 ---
These are couple o' users on 3speak who, I believe, you need to pay more attention to.
I wanted to highlight a few users that have really stepped up their 3speak game in the recent past.
Being an avid audience member on 3speak gives me the special privilege to notice and grow with the content creators, appreciating every little thing they improve to make their content better.
The posts I shared are exemplary to how much can be done in a short time.
These posts are of a high quality that make every second put into watching and interacting with them that much worth it.
I was genuinely impressed by seeing some of the users completely change for the better and make so much progress in such short time.
I have curated a few users from my community Hive Bangladesh to show off, as well as a few that are an inspiration for aspiring and existing 3speakers.
Watch my highlights, reactions and thoughts on these videos and the growth of the users as vloggers.
Have a good one!
---
▶️ 3Speak