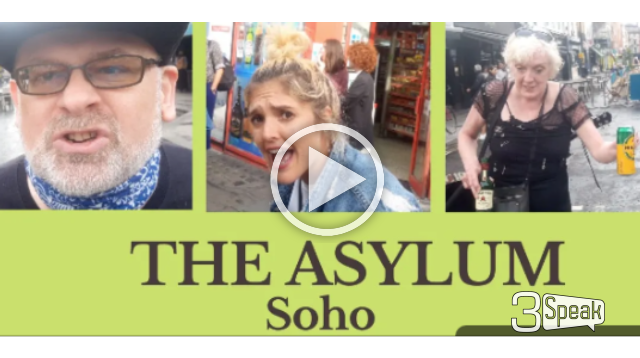 ---
In this series, we gather evidence that the world is one big mental asylum, encouraged by Government response to an illness.
This episode was filmed in Soho, London.
Some comments:
They mad because you shatter their fragile narrative 😂
The Joker
2 days ago
At least Danny is talking to the right kinda of people, they should not breed😂😂
GANG GREEN TV
2 days ago
HAHAHA. ANYONE ELSE WANA TAKE OUT THEIR UNRESOLVED CHILDHOOD ANGER ON ME.....BOOM.
KayAgent
2 days ago (edited)
Bless that old bird at the end for coming to your aid. She seemed the only sane one there tbh
---
▶️ 3Speak