---
Hey folks,
This time of pandemic, quarantine and stuff, we cannot go out as and when we like.
I understand there are many ways to keep the vegetables last longer.
This is my way of doing too.
I boiled my vegetables in a salty boiling water.
It is very common that coming from the market, many of us just dump our groceries to refrigerator and I think this is very wrong to do.
Our vegetables has a lot of worms specially the broccoli and cauliflowers.
Those leafy vegetables as well turn yellow after 2 or more days.
It get rot inside the fridge and will also contaminate other food with worms and other stuff.
Boiling these vegetables help me keep for at least 2 weeks.
Hoping this will help or give you some ideas on preserving your vegetables as well.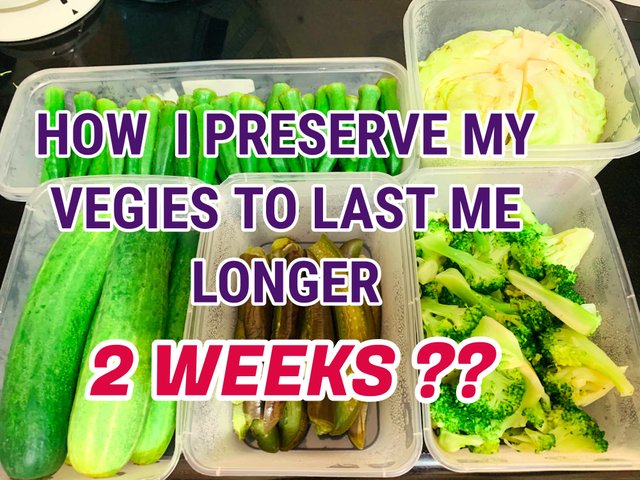 My name is Elvie,
Actively creating videos about
travel, healthy living and food ideas
Try my very best to provide you with honesty.
Videos that are published from me is through my own experiences.
If you happen to like my video or videos. Appreciate if you subscribe and leave me a comment.
And If you happen to like any of the link I promoted below, I can get some commission from it.
Below are my affiliate links and if you use it, I will get some little commission.
Music:
http://evelins.rootjazzsou.c2strack.c...
😍SEND MONEY WITH LOWEST FEES at
https://bit.ly/3aUNISP
🤗Travel in Style with MCO Visa Card Today..
https://platinum.crypto.com/r/wreerld9v2
😍My amazon products
https://www.amazon.com/shops/allforskin
😍MAKE MONEY ON YOUR VIDEO CLIPS
https://portal.blackbox.global/login?...
😍INVEST ON DOMAINS TODAY:
https://unstoppabledomains.com/r/170c...


@Elvie Lins
---
▶️ 3Speak