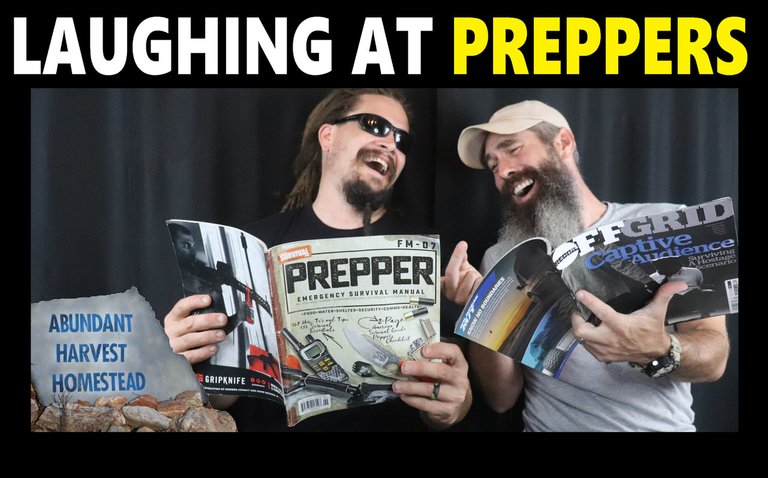 LOL, preppers! What in the world?
Laughing at preppers! What a strange thing to do. Can you imagine people mocking someone just for being prepared? Is it really so much wiser to be unprepared that those who have invested time, money and effort to keep their families safe and fed are worthy of ridicule? We don't think so!
In this video, Zac Bauer from An American Homestead/New 2 Torah joins me as we discuss this strange and common phenomenon of laughing at preppers. Enjoy the show!

LAUGHING AT PREPPERS featuring Zac Bauer - VIDEO

Until next time…
Make today special!
---