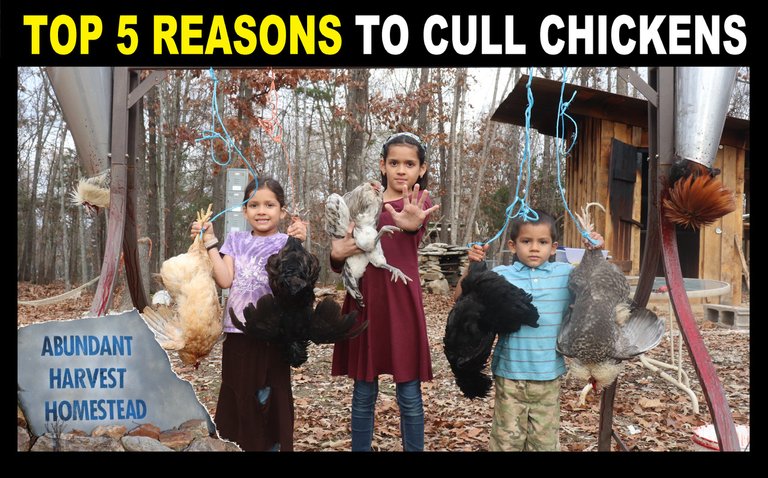 We're culling them, but why?...
It's that time again here on the homestead, culling time. We seem to do this quite a few times per year, but it's all part of being sustainable and self-sufficient. This time, we had a variety of reasons to cull, so we thought we'd break down what we believe to be the top five reasons to cull chickens. As always, individual opinions will vary, but these are ours. Enjoy the show!

TOP 5 REASONS To CULL CHICKENS - VIDEO

Until next time…
Make today special!
---