Hi Hiving homesteaders!
Today I am sharing a garden update. The latest seed plantings are doing wonderfully well and coming on fast.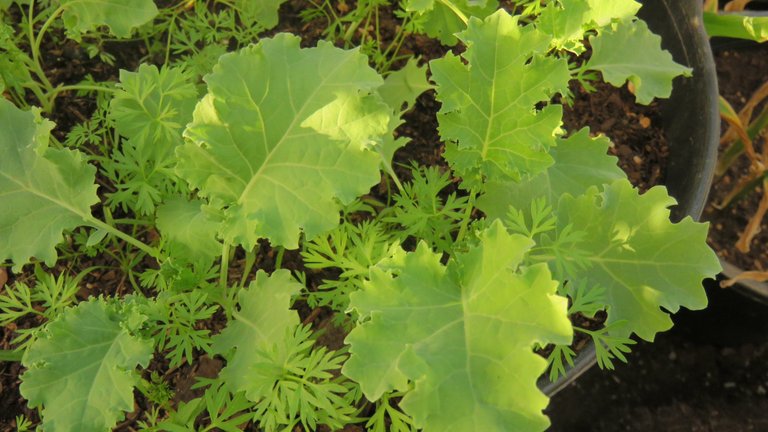 First up is a combo planting of kale and carrots. The baby kale leaves are only a few weeks old but already make a delicious addition to a mixed green salad. I pick some and leave the rest to grow to adult plants.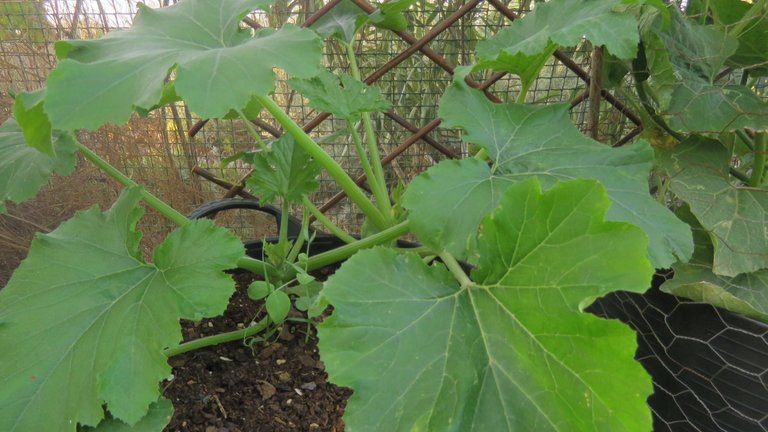 Here are some volunteer courgettes which is strangely ironic as the intentional courgette seeds I planted earlier in the year never even germinated! Bizarre!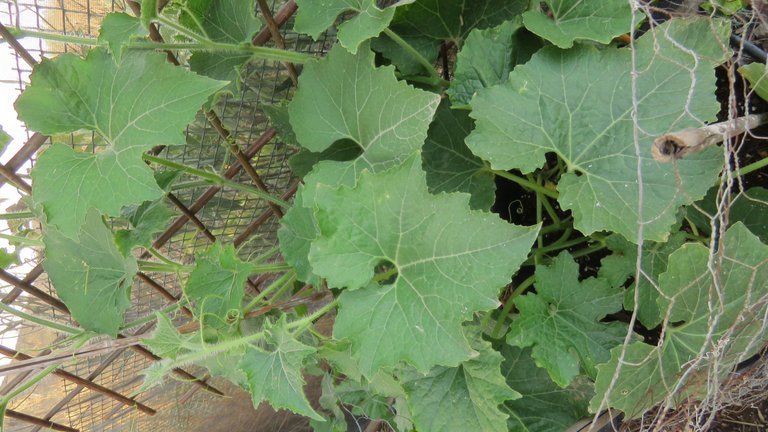 The ash gourds are growing at an amazing speed, the growing tips are already over six feet up the trellis having secured themselves with their incredible tendrils as they go! I am so pleased with their progress.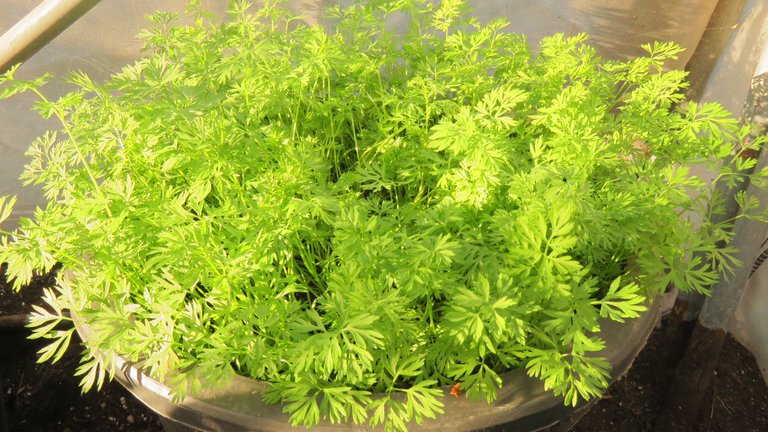 Baby carrots are all over the place, it's hard to have too many! They are looking good.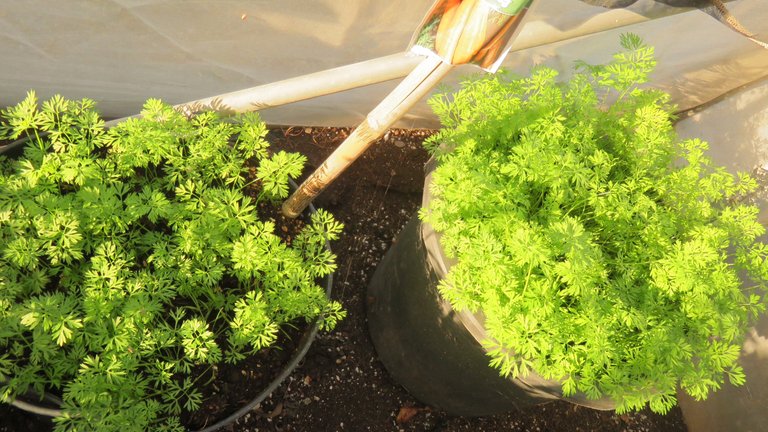 Below are my moringa cuttings. About five sticks have sprouted leaves so far,
I will keep you updated on their progress.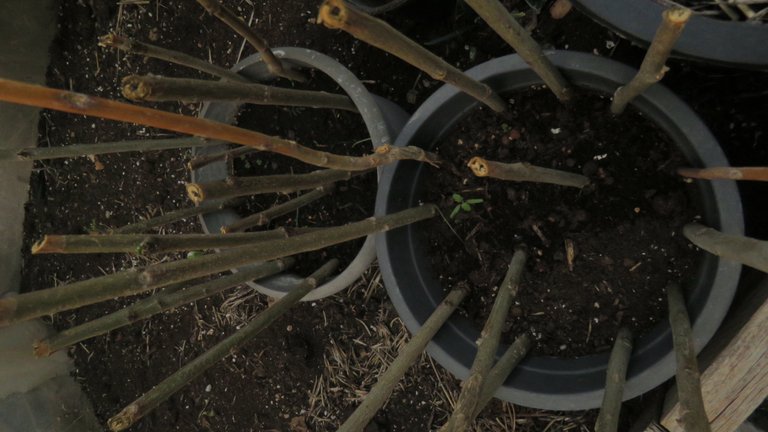 I have taken about thirty morninga stick cuttings and they are just starting to sprout leaves - I will have a lot of new trees ahead from just doing this simple technique.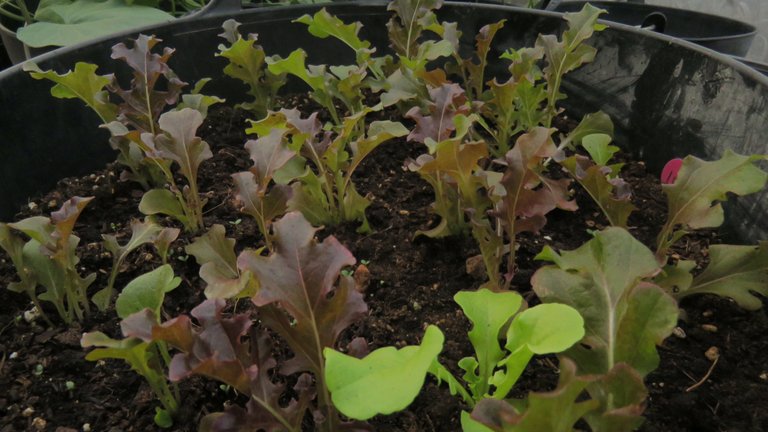 Some of the lettuce seeds I collected a few weeks ago have been replanted and the little lettuces are looking amazing.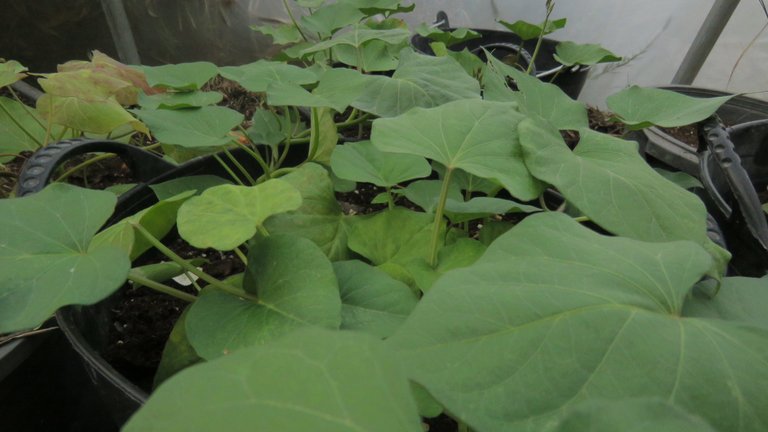 The sweet potatoes are running rampantly now spreading across the ground beyond their pots and putting down roots all over the place. I couldn't be happier!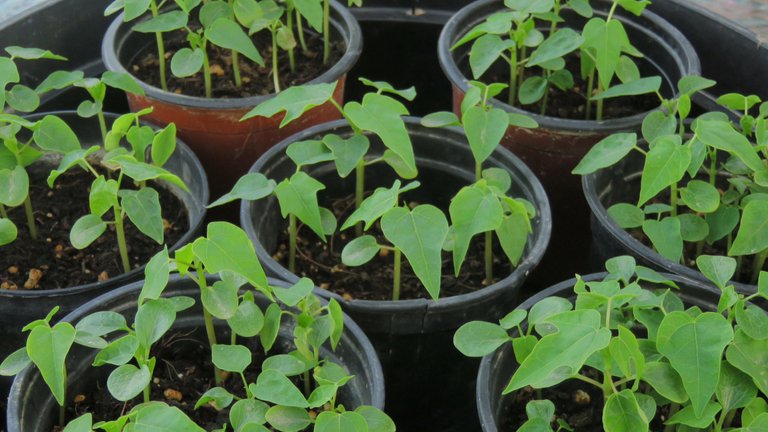 Finally the baby papaya trees are getting bigger and as you can see I have a load more seedlings to plant out - a papaya jungle is looking on the cards. Yay!!!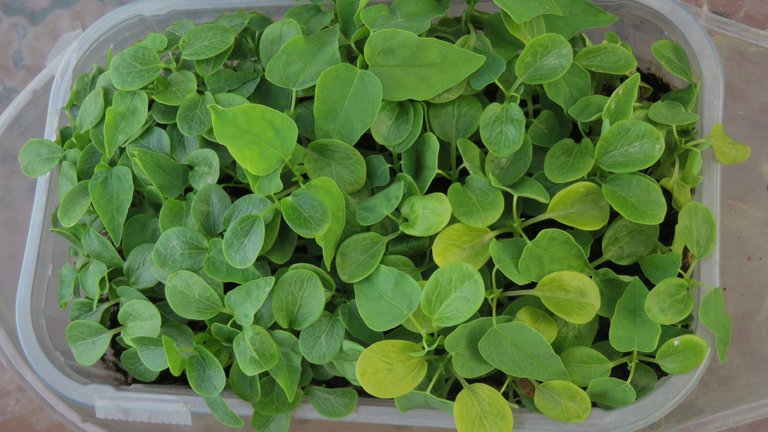 Thanks for stopping by!
Stay Wild xxx