I often take Quill dog for a big walk in the afternoons, but lately the smoke from the Mosquito Fire has been very bad so his walks haven't been happening. Fortunately, the wind has shifted and the sky is clear for now. It will probably roll back in again this afternoon so I decided to take Quill for a walk along Donner Lake this morning while we could.
It was beautiful out so I shot quite a few cell phone photos: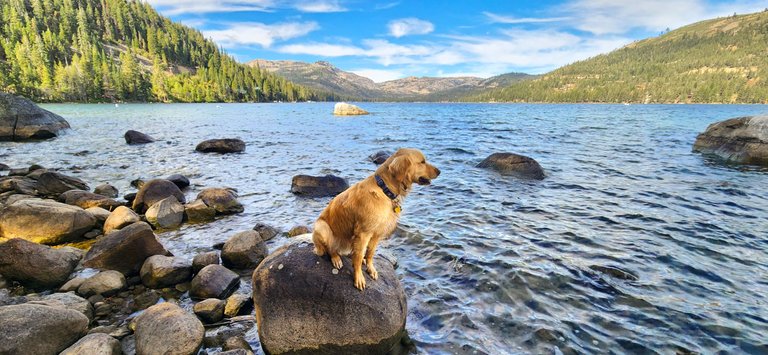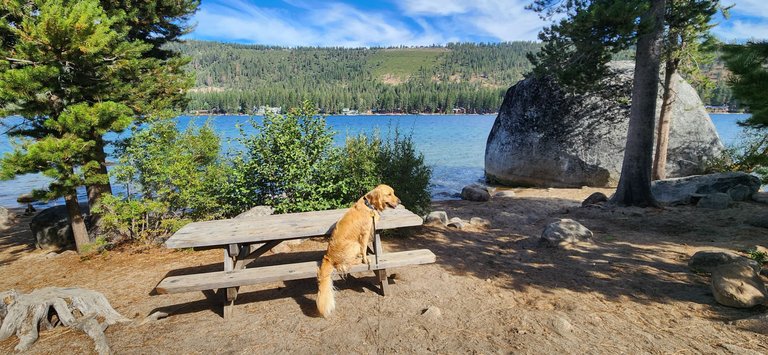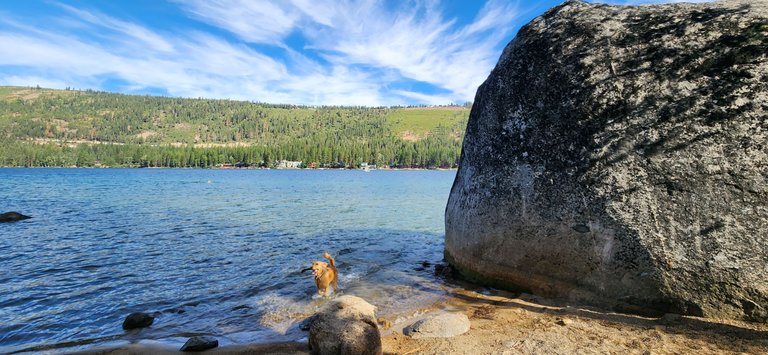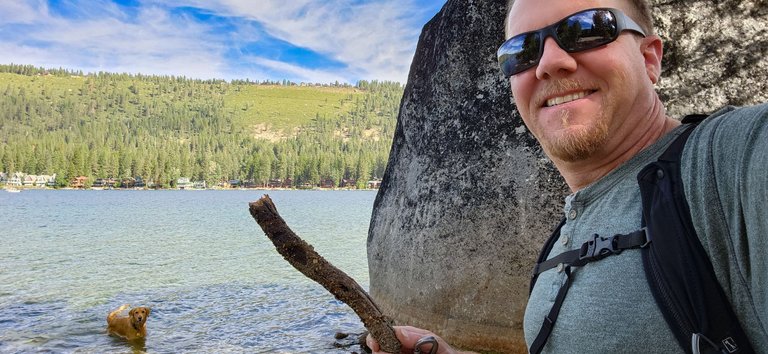 There is a nice trail along the lakeside. Perfect for a morning walk but dogs do need to be on a leash. I've been threatened with a ticket before so I leash up when we're on the trail.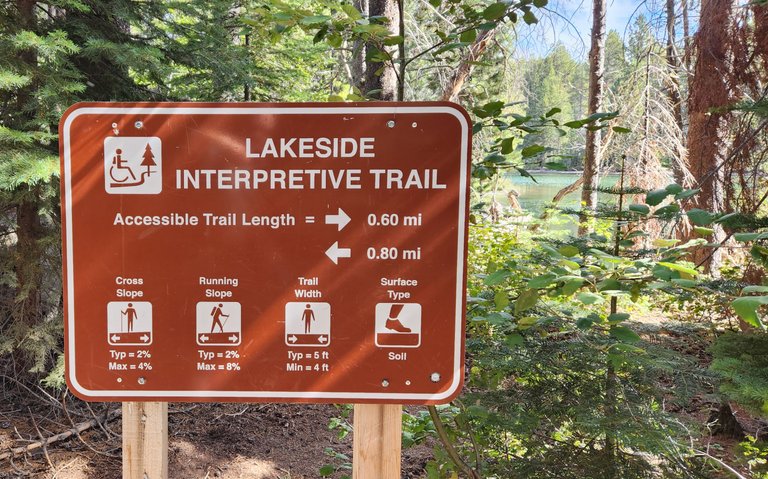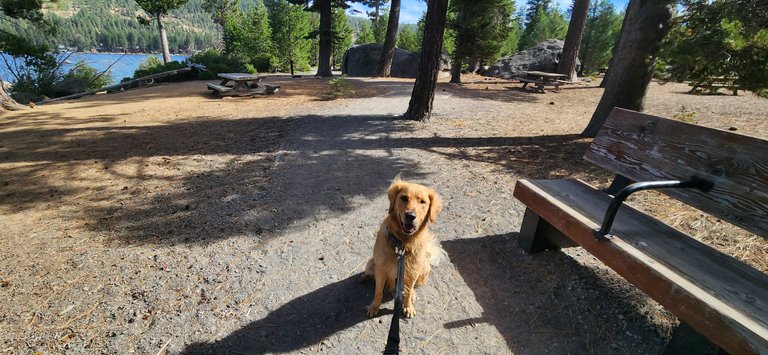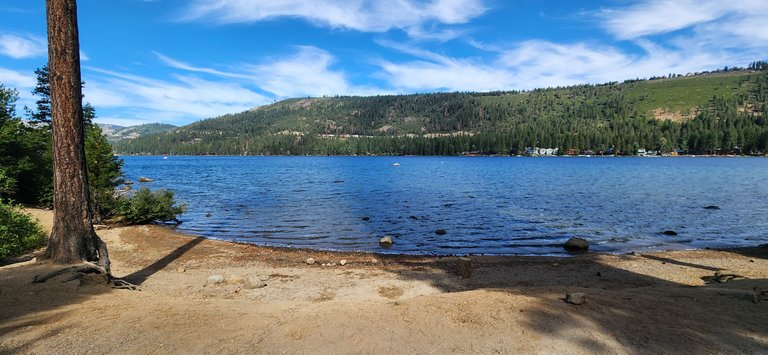 There's lots of little beaches and spots to take a quick swim along the trail. No, I didn't swim... Just Quill. It was a bit chilly out, perfect for a 8,000 step count walk.
Jet ski rental anyone? Quill sure was curious about them.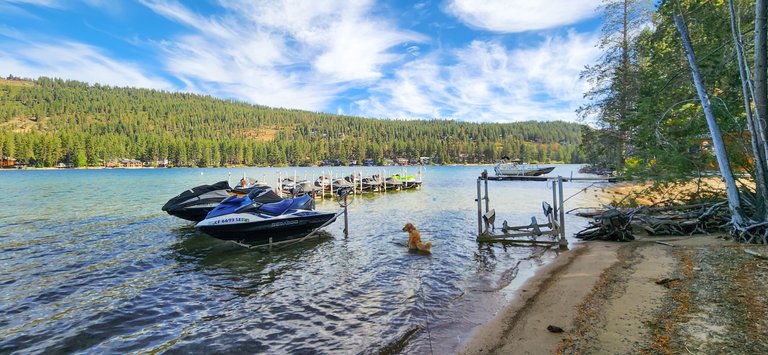 And of course on our way back to the car, we had to stop at "Dog Beach" for a while. Dogs are left alone here and sometimes there's tons of off leash dogs running up and down the beach having the time of their lives. I don't thinks it's an official dog park, but it basically is.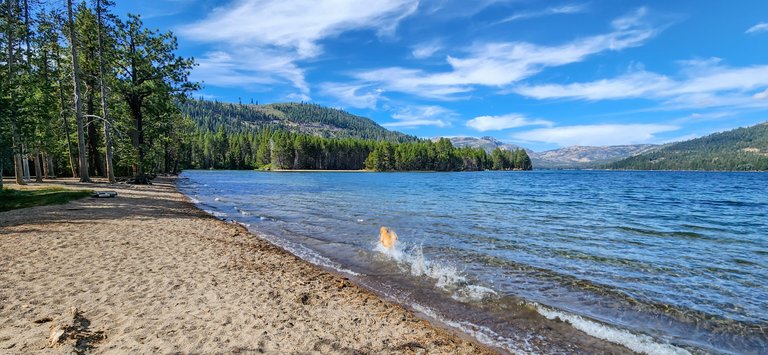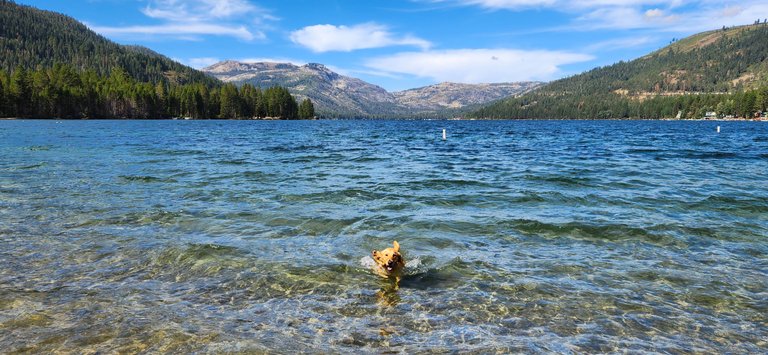 And here's one last lame photos. From my deck yesterday afternoon. There's a good chance it will be looking like this again soon if the wind shifts. The Mosquito Fire is far enough away from Truckee to where I'm not worried about evacuating, but there has been a decent amount of ash falling from the sky. Our go-bags and extra dog food are packed and ready to go...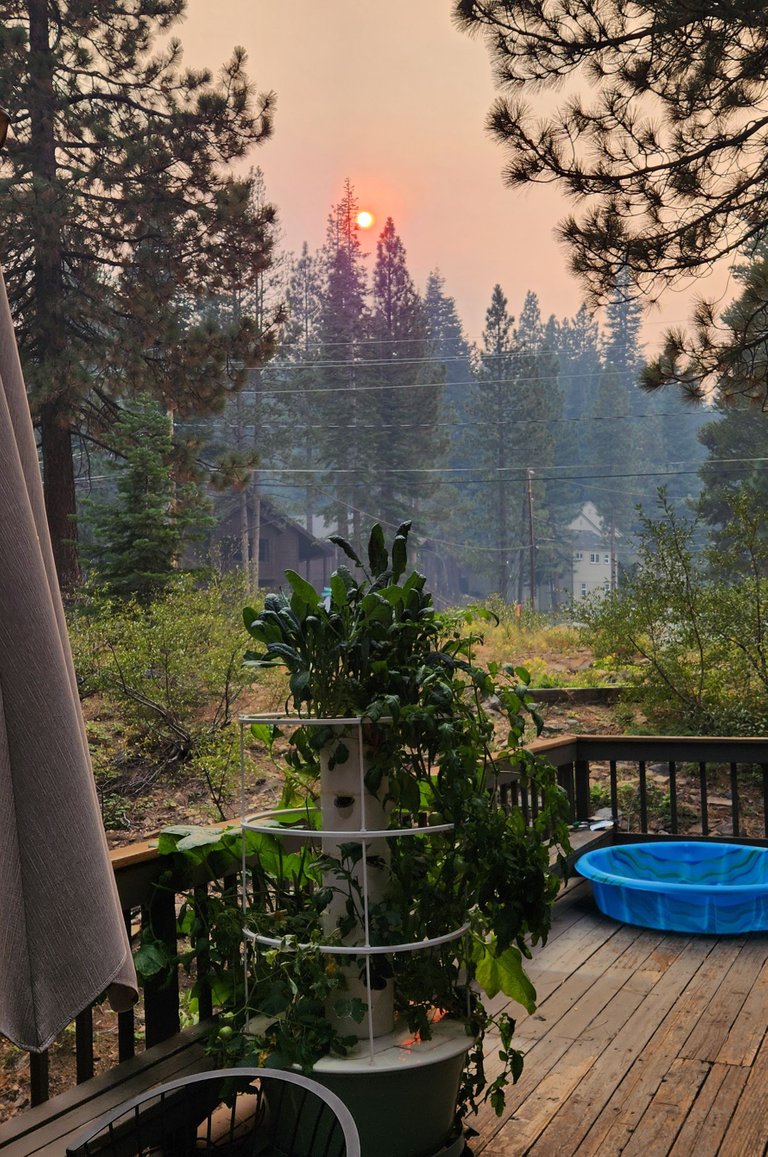 It was nice to get out for some fresh air. I hope you all have a great day and get out for some fresh air too!
Scott Thompson
www.ScottShotsPhoto.com