I love the Warrumbungles; one of the most under rated landscapes in Australia IMO. I thought I would put together a post outlining the main shield volcanic plugs from different angles from around the grand high tops. It's quite a hike up there and I hiked though most of the night with head torch to get these sunrise shots from up among the high tops.
The fist shot has some soft pre-dawn light bathing Crater Bluff with Tonduron Spire just a distant peak in the background. The first European to sight and explore the area was John Oxley in 1818 who named the range the Arbuthnot Range. The Aboriginal name 'Warrumbungles', from the Gamilaroi tribe meaning 'crooked mountains', soon took over as the most frequently used name. Lieben, on Crater Bluff, was the most difficult rock climb in Australia for many years after its first ascent by Bryden Allen and Ted Batty in 1962.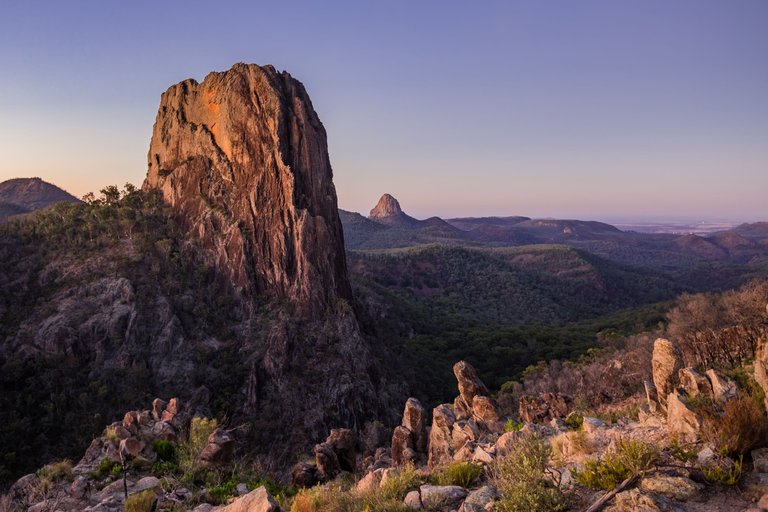 The next shot is as first light of the day kisses the Breadknife. The shot was taken looking down from the Grand High Tops. The Breadknife is a volcanic dyke nearly 90 metres high but only 4 m wide which is particularly rare. The Breadknife is composed of peralkaline trachyte and was once part of a large shield volcano.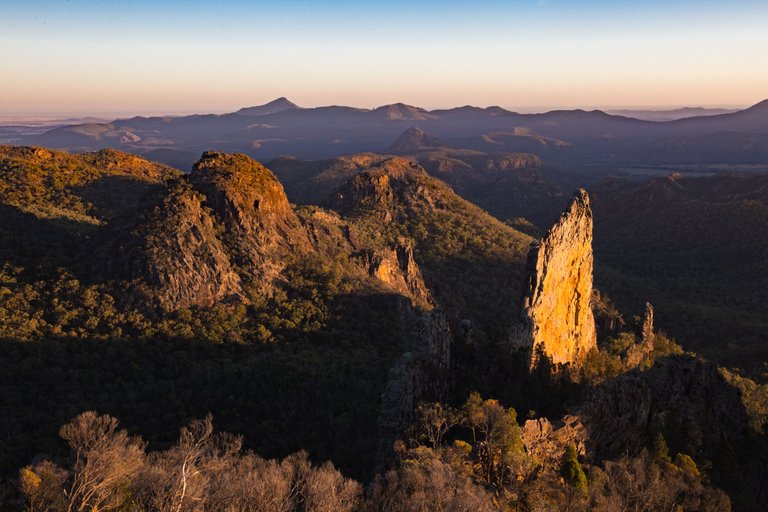 The third shot is sunrise behind Belougery Spire. First ascended by Eric Dark and Osmar White in 1932 the spire is is also composed of peralkaline trachyte and part of the same large shield volcano. The volcano first erupted about 17 million years ago and stopped about 13 million years ago.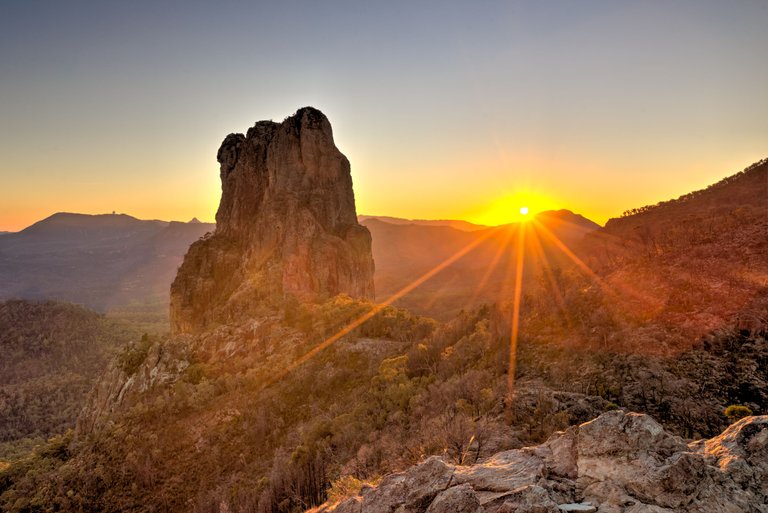 The next shot is sunset looking up to Belougery Spire, the Breadknife, and Crater Bluff in the Warrumbungles from back down in the valley at our base camp on the same day.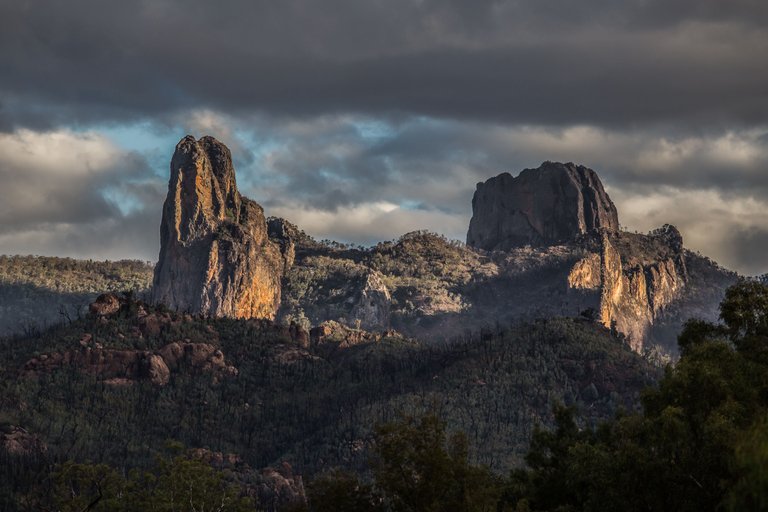 The last shot is the milky way as it rises over a solitary tree. The area has little light pollution to disturb astronomical viewing and is home to the Siding Spring observatory which is has more than a $100 million in scientific equipment including 44 telescopes.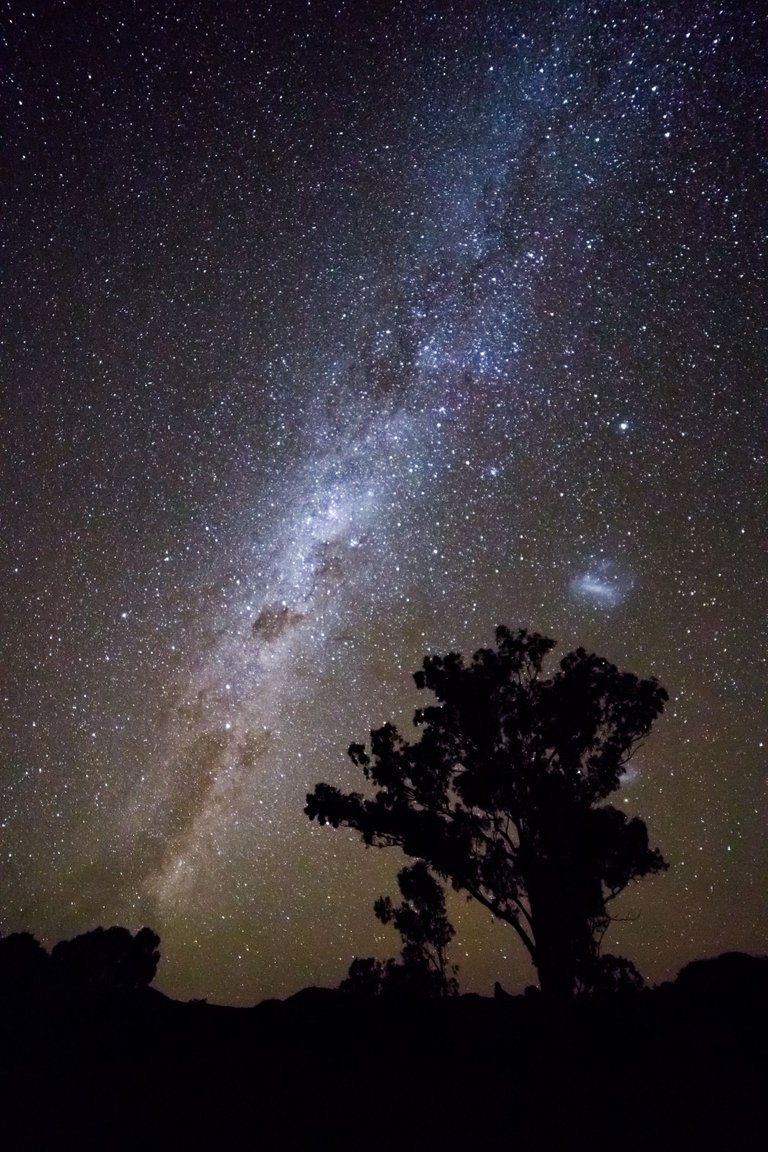 Warrumbungle National Park is in New South Wales, Australia
If you would like to learn a little bit more about my background in photography you can read the interview @photofeed did with me here.
Robert Downie
Love Life, Love Photography
All images in this post were taken by and remain the Copyright of Robert Downie - http://www.robertdowniephotography.com