Before coronavirus hoax at this time of year we had Photokina, a marvelous photo fair in Koln, which was wrecklessly moved to May. The balance in Universe was disturbed, and now the World is going down. The largest corporations are using the chance to make a greatest Circus Show and take the rest of your fiat paper. Thankfully, @lighteye is here to open your eyes…


Who are the greatest clowns in camera manufacturing industry? Sony? Well, they did develop some impressive technologies in making cameras that do not need a clumsy human to ruin the photos. Your @lighteye expects that they will make very soon fully autonomous self-buying cameras, which will complete their manufacturing circle. For that reason, we cannot make them the clown leaders.
Fujifilm? Nope. They are still wiggling between a perfect APSC camera and attempts to resist Sony propaganda for the dwindling mindless consumers. You had an insight in their mindset in this text, that presented to your attention Fujifilm SeX-10… X-S10 three days before the official presentation!
Panasonic? Are you joking? They have yet to work hard for the status of clowns.
Olympus, unfortunately, went down the JPI drain…
Pentax? What Ricoh? Don't be silly.
So, we have the two greatest…


*** Nikon! ***
Yes, Nikon has presented 'new' models, Z6 mark II and Z7 mark II. With a significant improvements. Both of them. I mean improvements. OK, I won't keep you in suspense. Everybody was deeply disappointed with a 'professional' price, but amateurish single memory slot in the first attempt of customer robbery called Z6 & Z7. Two years, two months and two days later, they gave to the blind followers two slots: CFexpress Type B/XQD and UHS-II SD. Which is exactly two years, two months and two days too late.
The second improvement was really extorted. Once a DSLR leader in phase detect AF, Nikon made a deepest blunder not giving at least same handling with their AF on mirrorles models. And naturally, the competition rushed past them at the speed of an express train. No firmware could fix that. Now they used brute force: dual processors and animal eye recognition. Two processors for another unsuccessful attempt to surpass Sony's eye AF tracking… No wonder they can go Olympus way very soon.
They really couldn't remember anything else. Not even a full flippy screen all their competition has on videocentric machines. No, no, no, you have it only on Century old D5600, and that is enough for you.
So, nothing else was changed, besides the 'Mark II' sign on the front plate. Even the entry price is the same as for the first attempt of customer robbery: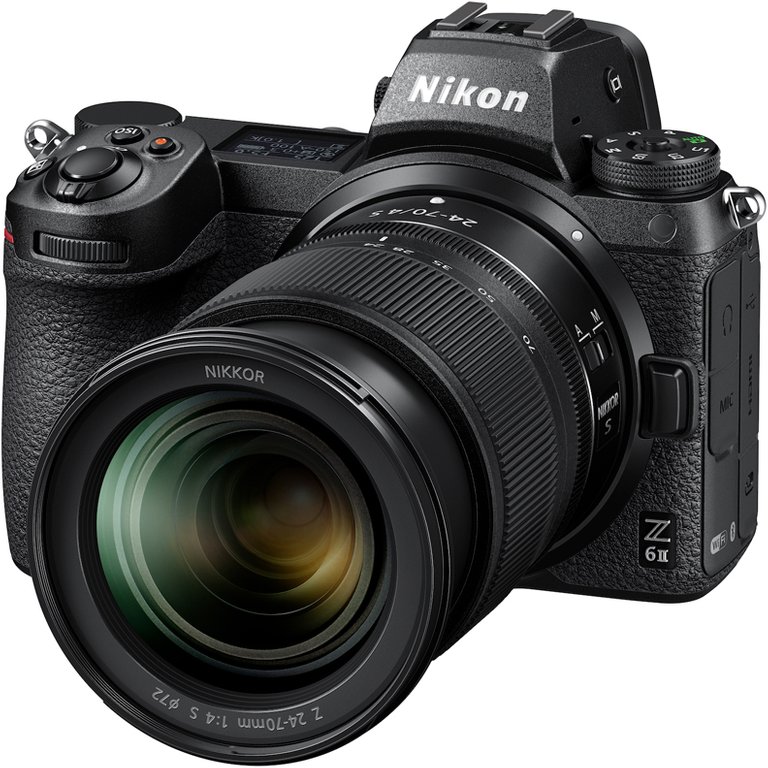 Source: Nikon.com
Oh yes, you also have a normal vertical grip with commands that were missing from their first attempt of… you know it already: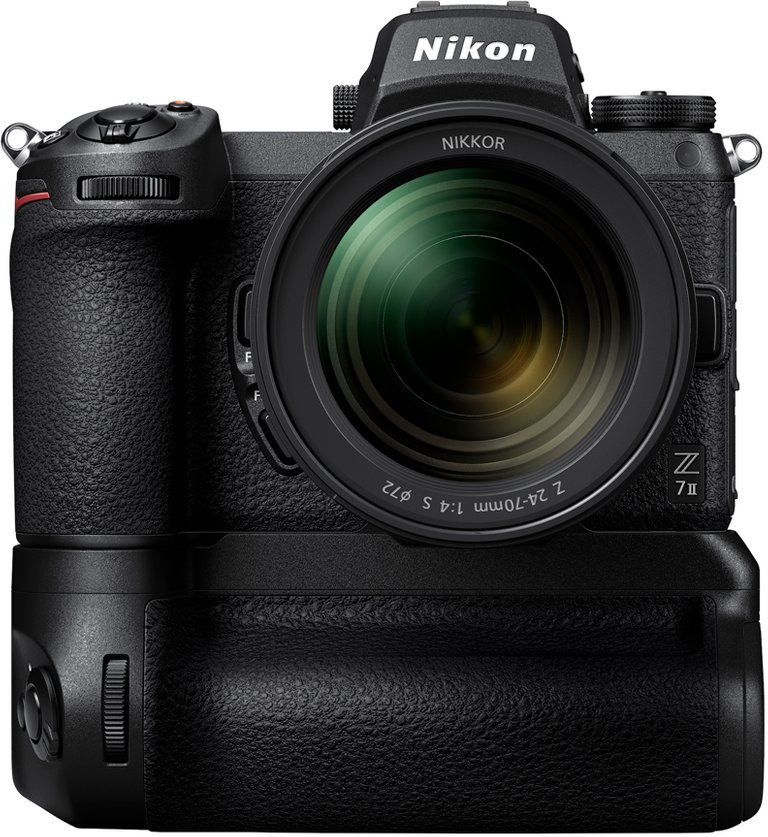 Source: Nikon.com
'Improvements' Verdict: Clowns!
*** Canon! ***
Three months ago, Canon has showed them how to make hot cameras! And I mean really hot! People got burned after a few minutes of 8K video, and then had to cool down cameras for hours. Everybody knows that. You can google it with a simple query: "Canon horor."
Today they haven't had a big camera to rain on Nikon parade, but they introduced a small one. So small they called it – The Canon PowerShot Zoom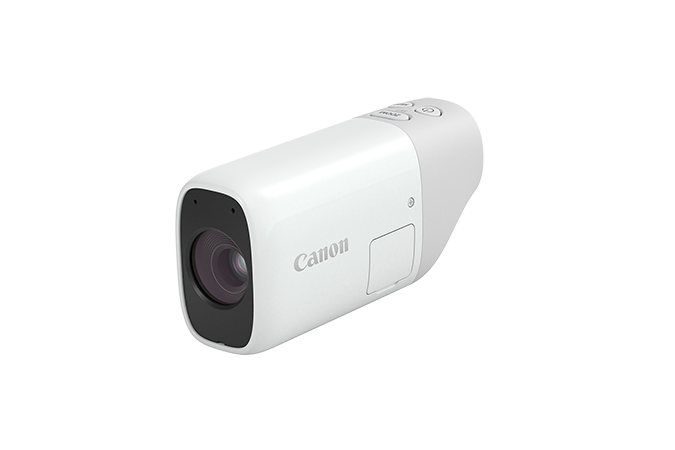 Source: USA.Canon.com
Yes, it is small, but the image quality is tragic, so don't throw your smartphone. If someone gifts you with this thing, you can use it as a monoculars… with a funny sensor. That should be sold with a free face mask, so nobody can recognize you using it. Price? $300. Without a mask.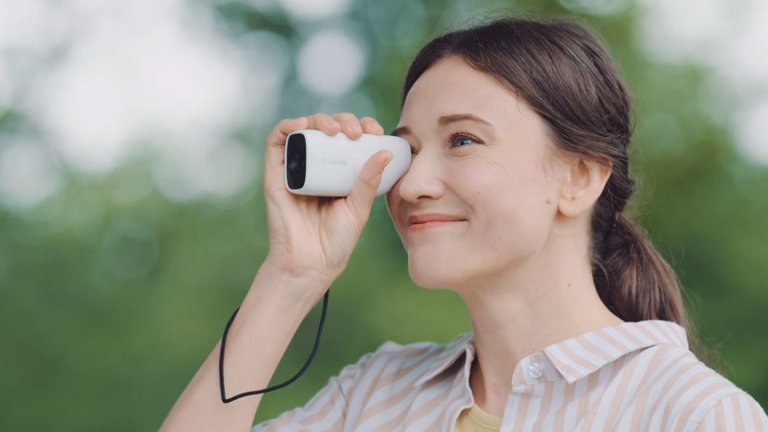 Source: USA.Canon.com
The new M50 Mark II is much closer to a camera. Almost a pet camera… with improved AF and 'video refinements' that are so refined nobody noticed them… in the M system that nobody really cares for. $600 (body only of course).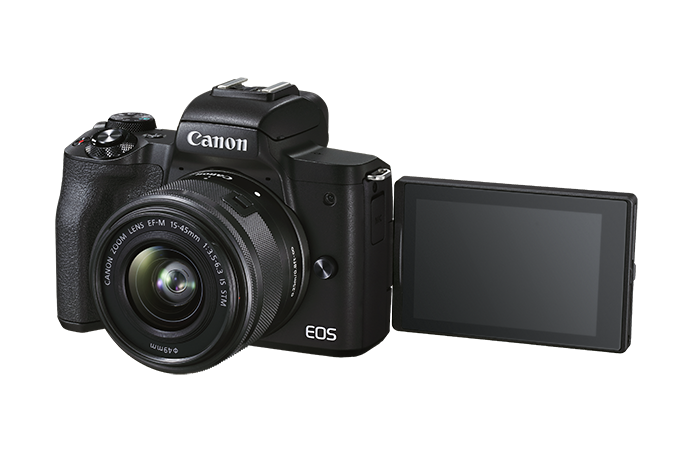 Source: USA.Canon.com
Now if you ask; "What is the distinctive feature from their M50 Mark I?" @lighteye will reveal it to you and save you some time you would spend searching. It is – a vertical video support! Just what the World needed!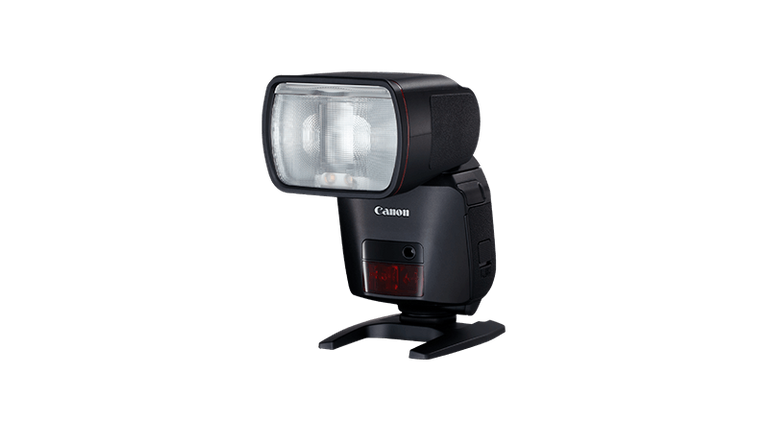 But the most ridiculous of Canon 'novelties' is a 'flagship' Flash Speedlite FL-1. Canon once had a reasonable flash design with a three-position level:
Master (Master mode)
Slave (Slave mode)
Off
The last of those models was Speedlite 580EX, sensible version: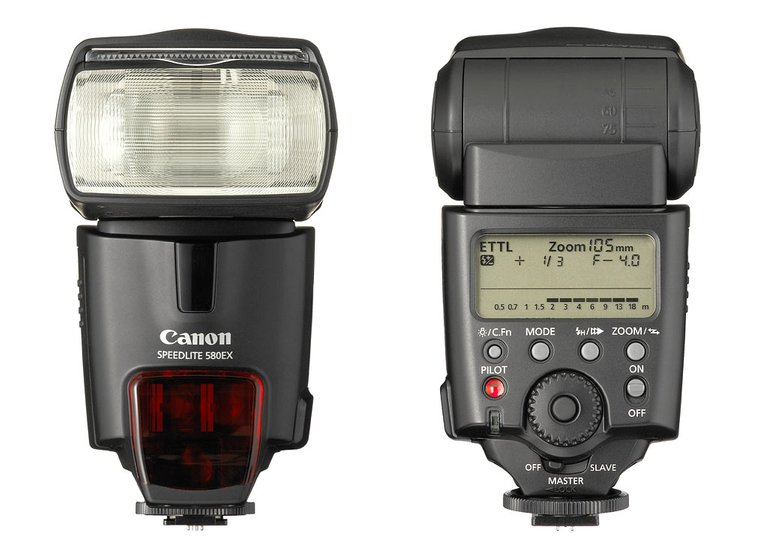 It was a normal and sensible choice that allowed photographers very quick and clear setup. But then designer died, and only idiots… I mean financial specialists without any knowledge of photography, were left in the flash design department. First, they change it for a cryptic marked button that you have to find in manual, hold, and then dive through menus to find slave mode and options inside. Now they are giving you an 'Improvement' with a three-position level:
On
Lock (in case someone wants to prevent accidental turning ON or OFF?)
Off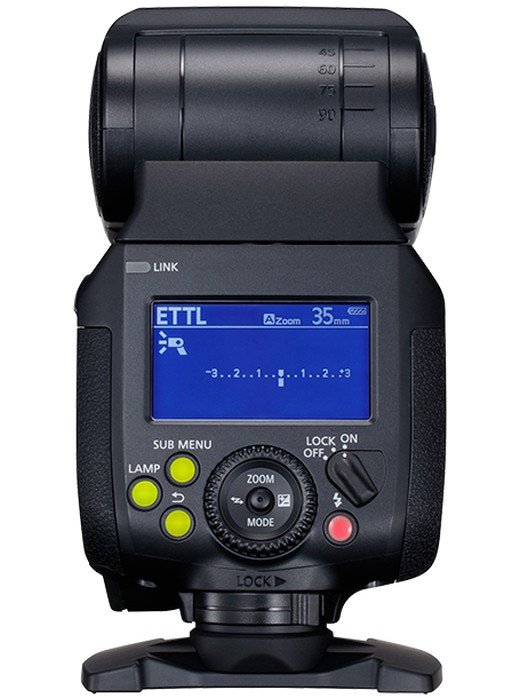 Source: USA.Canon.com
Brilliant. For the slave mode you have to read library-worth manual and then remember what you have learned, or read it every two weeks to refresh memory.
However, they didn't forgot to crank up the price of the flash with the usual set of dinky plastic fragile accessories…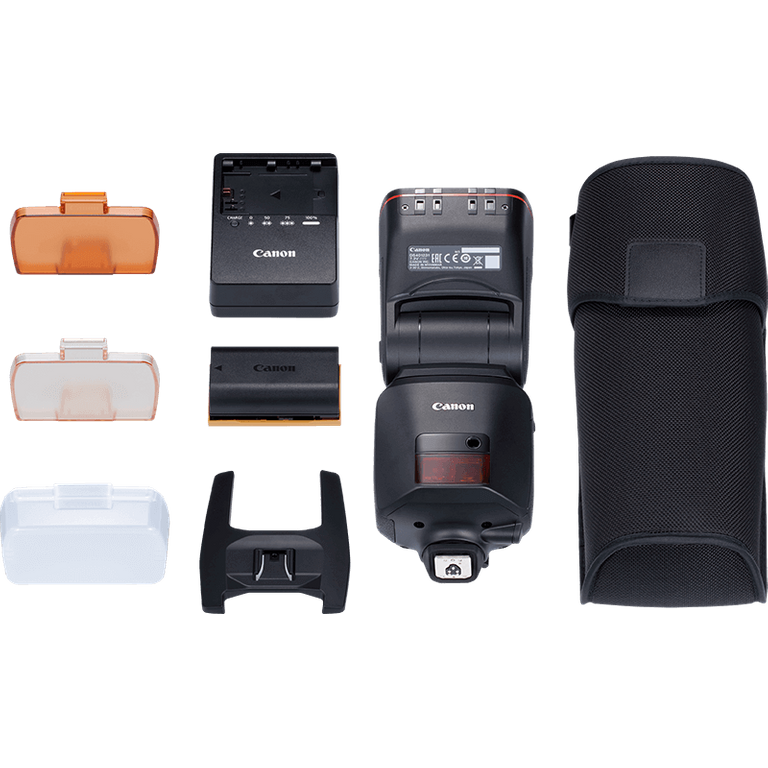 Source: USA.Canon.com
…to a measly $1100!
With such fantastic improvements, they got much closer to a high-power round-head Godox V1 which also comes with a high-capacity, fast recycling Li-ion battery, built-in LED modelling light, a full set of magnetic round head modifiers – for only $315!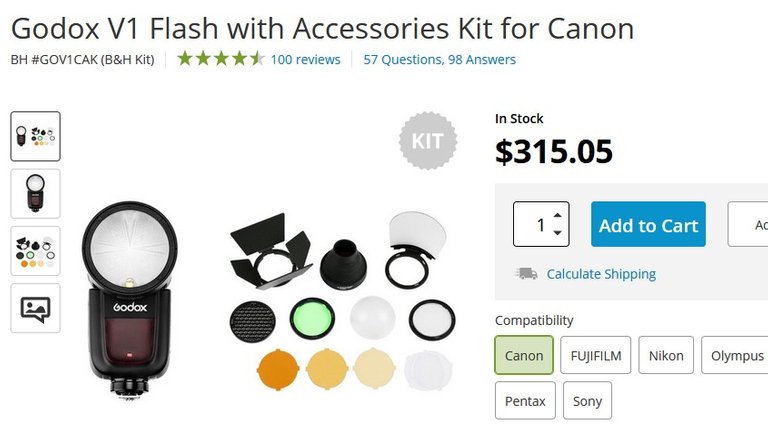 So, for the price of one Canon Speedlite FL-1, you can get THREE (yes 3) Godox V1 and a remote controller for a full studio setup, or FIVE (yes, five) Godox VING V860IIC TTL Li-ion Flash with FIVE (yes, five) X1T-C TTL Trigger Kits!
What World are they living in? Have they ever heard of China?
'Improvements' Verdict: Jokers!
* * *
Related posts: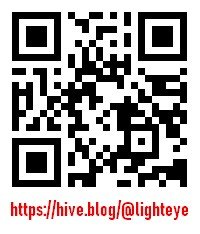 Check out ABRA and easily invest in 28 cryptocurrencies or BIT10, an index of the top cryptos. Use this link to sign up and get $25 in free bitcoin after your first Bank/Amex deposit, or 1.5% cash back when you exchange cryptos

1GZQG69sEKiMXKgGw9TcGcUCBoC4sC1ZYp