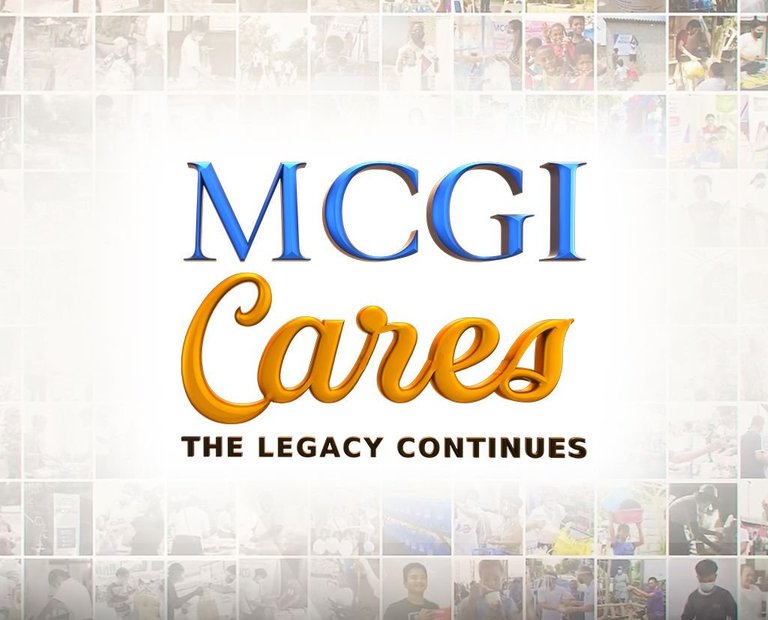 MCGI CARES BANNER
Greetings brethren, my name is Emmanuel James. I was so blessed on today's meeting held on zoom, I felt like the meeting should not come to an end because my eyes was opened to so many truths. I am glad I was part of it. I want to share what I learnt with you I pray it blesses you too🥰.
LESSONS
If we want to listen to doctrines, we should listen to the doctrines of Christ and not of men. There are many doctrines today in the world, people come with all manners of false doctrines and cause many to err. Whatever doctrine that is not from the bible is false and we should never buy into it. Let us allow the word of God to be the basis of whatever we do. If we follow the doctrines of men then we will deceievd and our services will be in vain even if we give our resources for the work of God .

The first doctrine of Christ is baptism, the Lord recommended that men should be baptized inorder for them to be added into his church. But before baptism there is a teaching, the teaching of the word of God. It is only those who believe and receive the word that are to be baptized. We can receive the word through bible studies. We saw from the bible how that apostle Paul was recommended to be baptized and he got baptized. Jesus Christ himself was baptized and he also gave a mandate to his disciples to baptise men in the name of the father, the son and the Holy spirit.

We are also expected to join the church of God. God built his church for his children to join and not for them to live as individuals. it is wrong for us to feel as if the church is no longer relevant, that we can live on our own. Jesus Christ is the head of the church, if the church was of no relevance he would not have built it in the first place. Moreover he purchased the church with his blood. Who would die for something that is not relevant or precious? The church is precious to God that was why he purchased it for himself. If we neglect the church of God and assume that we can still be safe then we are wrong. Joining the church is the will of God. If we accept Jesus Christ as our Lord and savior then we are to join the Church. We are to join the body of Christ. If we decide to leave alone outside the church of Christ then we are rebelling against christ. We are indirectly rejecting to be part of the government of Christ. You can not accept Jesus and neglect his church that is wrong. Therefore the era of church has not passed, it is still valid and active. It is through the church that God intends to show the world his manifold wisdom. It is through the church that God intends to bring light into the world. God has commanded both the gentiles and Jews to join the church, if you are part of Christ then he commands you to be part of his church. The era of church is not over that is a false doctrine.

As believers we are not supposed to just give in to anything without comparing it. Let us always compare what ever we hear , read or watch with what is in the bible. Let us always weigh them so that we can find the truth. If we don't weigh we may not know which is true and which is false.

A true church is supposed to bear the name of God and not that of men or anything else. Everything in the world is identified by it's name. If we name what belongs to God according to our names then we are wrong. the church of God should bear the name of God. The church is God's, he bought it with his blood. Why do we give it names after ourselves and occurrences? If we name the church of God after our names or after other things and not after God then we are being unfaithful. The name of the owner is supposed to be what is reflecting on it .
FORMER BELIEFS
1 . I used to think that it is not necessary for us to join the church of God and that we can live and still be spiritual outside the church
2 . I thought baptism is not really necessary in the journey of Christianity and that if one desires to be baptized he/she can just be baptized without receiving the word and having personal conviction. i saw it more like a religious practice that anyone can just go ahead and do
EFFECT OF THE TEACHING
All my wrong mentality about the church of God has be cleared off, and I now know how relevant joining the church of God is.
I also realized that baptism is a command and a mandate to Christians.
Thank you so much for reading through. Please join us as we learn more of the doctrines of Christ there