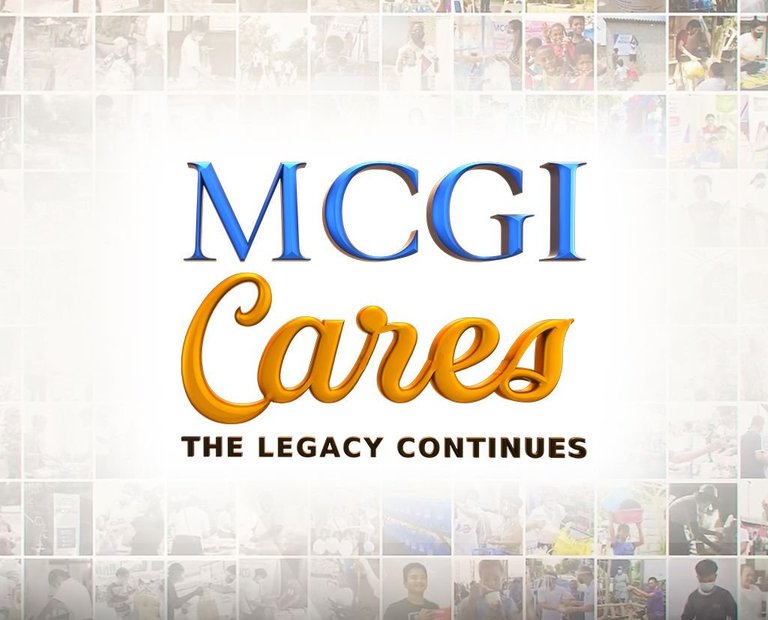 MCGI CARES BANNER.
Greetings brethren, my name is Emmanuel James, Today's meeting was wonderful, we continued from where we stopped yesterday on church. I am glad I was part of it. I want to share what I learnt with you I pray it blesses you too🥰.
LESSONS
The word church in Greek is ecclesia which means called out. The church is for people who are called out by God unto himself. People who were called out of their former ways of lives, people who are called out of their former religions. God created the church so that the people he called out may be gathered together as one. He wanted his children to be one, to be United and separated from the systems of this world. He didn't want them to be divided and left every man to himself . The church is the body of Christ, it is made up of different believers with one spirit and one hope that is what makes the body of Christ. The church is for all children of God both Jews and gentiles. it is an institution God created to bring salvation to his people.

We are not supposed to name the church after our names. We didn't build the church, God did, we didn't purchase the church God did infact with his precious blood. Why name it after our names? Names determines ownership, whatever bears our names means it belongs to us. If we name the church after our names simply because we raise the structures we are wrong and literally clashing with God over what belongs to him. A good name is better than riches and that name is the name of God, the name that is superior to every other name. The church was built by Christ long ago, if we say it is ours then we are wrong. We are commanded to join the church and not claim it to be ours. For us to be members of the church we need no man to approve us. For us to be accepted into the church we need to accept the gospel, the words of God.
We as members are to know the doctrines of the Lord. The doctrines are not accepted by raising hands or speaking but it is accepted by learning it and by obeying it. We are to keep the doctrines in our mind and work according it.

Let us always practice religion with thinking. Some persons worship animals , some stones and some even human beings, that is wrong. We are to worship the creator and not the creation. The true God doesn't die, he is eternal, he hears, he speaks, he reasons. But stones and other can not, man can die. Why should we worship what can not defend himself. Every animal is subject under man no matter how fierce it might be, it can be tamed by man.
FORMER BELIEFS.
I thought we can accept the doctrines of God by raising our hands and also having hands laid on us.
EFFECT OF THE TEACHING
My mentality in the issue of raising hand to receive the doctrine of God has be washed away by this teaching. Doctrines are recieved by practicing what we learnt, by keeping the words of the Lord and not by raising hands or coming out to be prayed for.
Thank you so much for reading through. Please join us as we learn more of the doctrines of Christ here