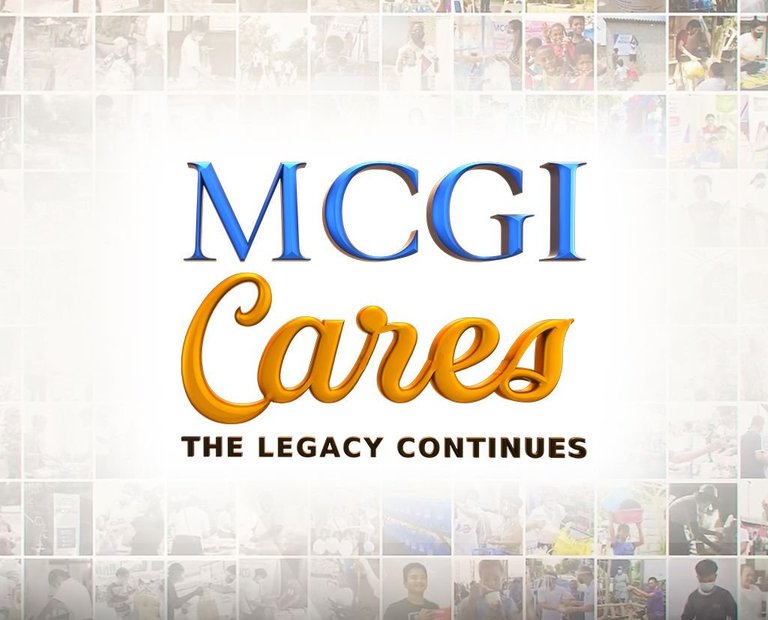 MCGI CARES BANNER.
Greetings brethren, I am Emanuel James. By the mercies of God we were able to successfully hold our zoom meeting today . It was full of the blessings of our Lord as our eyes were opened to so many truths about prayer. Below I would be sharing what I learnt from the meeting with you, I pray it blesses you too.
LESSONS
Prayer is making a request or petition unto God, it is not a narrative or story telling. When we go to pray we should ask God for that which we desire him to do for us at the moment we should not go ahead telling God a narrative or making recitation of some events . Prayers should always be coupled with thanksgiving because when we pray, we are to believe that God has already answered us, therefore we need to thank him in advance, for the bible says we work by faith and not by sight. When we pray we should expect result from God, we should not pray with doubts in our hearts. Prayer is a commandment of Christ to every Christian.

God commanded us to pray all the times. It is his desire for his children to pray without ceasing. We should always learn to pray whether we find ourselves in good situations or in bad situations. We should not wait until when we are faced with trouble before we pray. As believers we are expected to maintain a good communication with our maker always through prayers. Praying without season means to pray day and night. We should pray in the morning upon waking up before doing anything and also at night before going to bed, giving thanks unto God. We can even pray more than that. God desires to hear the voice of his children all the time. We do not have to pray long and repetitive prayers before God hears us, a very simple and concise prayer is enough. God is not deaf neither is he dull in understanding, he knows what we are in need of even before we ask him. He can hear us even in the fiercest storms. Let our words be few, God doesn't answer prayers because of our much speakings.

Anyone who wants God to answer his/her prayer, must call God out of a pure heart. The eyes of the Lord are over the righteous and his ears are always ready to hear their prayers but he abhors the prayer of a sinner. When we pray with evil in our hearts, we should not expect God to answer us. Our hearts , our conscience should be void of offence towards God and men. If we pray with our hearts full of evil thoughts and the activities of the flesh, like fornication, murder, rivalry, jealousy, malice, grudges lasciviousness, e.t.c, we should be rest assured that God will not hear us for he answers only the prayers that ascends from a pure heart. If husband's wants their prayers to be answered by God then they must give honor unto their wives and same applies to the wives. The husband should not be cruel to his wife and the wife should also perform her duties towards her husband and be faithful. Dishonor in family between the wife and husband hinders prayers from being answered.

If we repent from our sins and turn to God, he will listen and answer our prayers. Let us purify our hearts by obeying the word of God and he will always hear and answer our prayers. We have to be in the right condition before we pray. Let us allow the word of God to enter into us because it has the ability to cleans our hearts. The word can enter our hearts if we study it and not only study but practice it as well. Purification is obtained by obedience of the word of God. For God to hear us when we pray we all have to depart from iniquity.

Our tongue is also another thing we need to purify because it is one of the instruments we use in making our prayers unto God. It it bad for us use it to do evil and still use it to pray unto God. Let us always be truthful and sincere. we should not allow our tongues make us commits sin unto God. Let our words be plain and sincere, let it either be yes or no. If we can do something then fine let us do it but if we can not, we should not say that which we can not fulfil. Let us be mindful of our how we speak, we should not speak as if we know what tommorow holds or we are even sure of ourselves but when we speak we should always say if the Lord wills for it is he who knows all about us and orders our activities on earth. The tongue is very small yet it is like a fire, if it is not tamed it can cause a lot of havoc on both our lives and that of others.
FORMER BELIEFS
I don't have any contrary belief on this teaching, everything I heard was true and my heart bears witness with it.
EFFECT OF THE TEACHING
Prayers should be done day and night. For our prayers to be answered by God, we have to depart from iniquity.
Thank you so much for reading through, I hope you were blessed?
Please you can also join us using this link here . Come let us learn the doctrines of our Lord and savior Jesus Christ together.