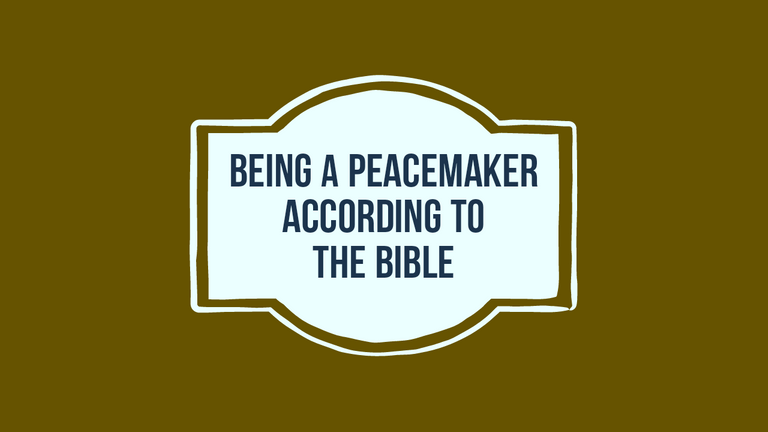 In the last part of this series, Brother Eli Soriano explains why it is important to receive God's words with meekness and to let them sink deep into our hearts. Doing so can help us to develop patience and to become slow to anger. He explains that when we are meek and humble, we are more open to understanding God's teaching and allowing them to shape our lives. By taking the time to meditate on God's words, we can learn to be more patient and less quick to anger. This is an important part of our spiritual journey and can help us to grow closer to God.
We need to emulate God by being slow to anger. We should understand that different people have different temperaments. Some may be hot-tempered, while others may be more patient and understanding. However, it's up to each individual to decide how they will respond to different situations, as this is determined by what is encoded in them either by God or Satan. Nonetheless, we should not lose hope, as God can encode us with the information we need to eradicate all evil and lead us in the right direction.
Let's read the book of James 1:21 (KJV)
Wherefore lay apart all filthiness and superfluity of naughtiness, and receive with meekness the engrafted word, which is able to save your souls.
We have the power to choose what information we allow into our hearts and minds. Let the words of God be encoded into our person, if we do so, it will cleanse us of all evil thoughts and eradicate evil. We can then become fathers of long-suffering among our children, instead of hot-tempered fathers. It's simply a choice we have to make.
Ephesians 6:4 reminds us that some fathers can be hot-tempered and even provoke their children to anger. However, the words of God encourage us to be obedient and to deal with our children with long-suffering, just as God forebears with us.
2 Peter 3:9 further emphasizes the point above. Let's read.
**The Lord is not slack concerning his promise, as some men count slackness; but is longsuffering to us-ward, not willing that any should perish, but that all should come to repentance. 2 Peter 3:9 (KJV)
**
God is slow to anger, much slower than a turtle. This example can help us to be better fathers and role models for our children. We can take the time to think before we act, and show patience and understanding in difficult moments. By following this example, we can help our children to develop into strong, and compassionate individuals.
In Psalms 103:8, it's written also that God is slow to anger, and this is a lesson that we should learn from Him. The disciple James also admonishes us to follow God's example and be slow to anger ourselves. Let us strive to emulate our God and be slow to anger in all situations.
We also need to take the admonition in James 1:19, which encourages us to be swift to hear the word of God. we should be quick to listen and understand the teaching of the Bible and strive to live our lives by its principles. This is the best way can be able to live according to God's will, and make the most of our time here on earth.
Finally, In Proverbs 10:19, we are warned that those who do not restrain their lips sin. Hence, we should be slow to anger or wrath and strive to not be hot-tempered. By allowing our hearts and minds to be encoded by this admonition we can be sure that we are living according to God's will as peacemakers on the earth.