Hello Brethren, it's another opportunity to share with you on "How to overcome our Anxieties."
According to the teachings of Bro. Eli, our anxieties can't be suppress unless God's intervention. Unless God has mercy upon us.
---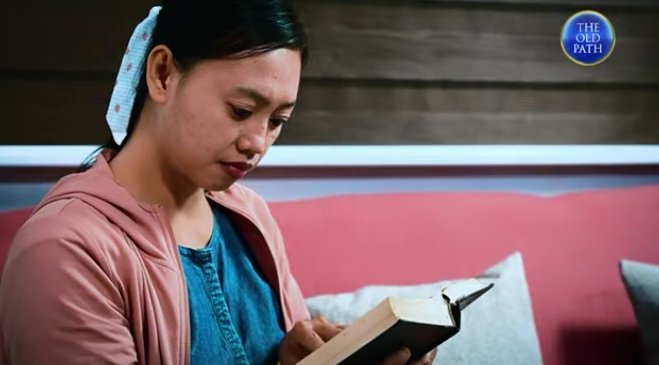 image screenshot from YouTube - Bro. Eli Bible Teachings
---
Most people have lost everything that's valuable in the sight of God. We have lost hopes and faith in God is we are encountering numerous challenges.
1st John 3:3
"And every man that hath this hope in him purifieth himself, even as he is pure."
Bro. Eli made us understand that the instrument for destruction is the Satan who thwarts our peace and faith in God. The Devil do not want us to see the love of God and hence push us to do nasty things. So, most of us are drunkard, prostitute and drug addict. According to Bro. Eli many ladies are now sex workers who have sex with men for money. Base on this many people have contracted sexually transmitted disease like Aids and Gonorrhea.
God has the Authority to change these people and give them hope so that they can turn away from these anxieties of depression, prostitute and drunkards. As the Bible says, everyone who have hopes purifies himself. People have lost every bit of hope.But, protection come from God to free people from anxieties ( Bro. Eli).
---
It's rather the working of God who can save us from all these anxieties. It's not for us to overcome our anxieties since we do not have that power and strength. So the Bible in Philippians 4:6 says that "Be careful for nothing; but in every thing by prayer and supplication with thanksgiving let your requests be made known unto God."
---
So, through prayers and request, God would know our worries. The Bible says that we should knock and it shall open for us, we should ask and it would be granted unto us. I do not think if a child has a problem and didn't tell his Dad or Mom, they would outrightly know the situation or the problem. But our Lord God knows everything about us, but He wants us to request if we need something. That shows our obedience to our God Almighty. We should always be submissive to God through prayers and learning His words in order to yearn our souls.
---
For further readings, you can follow the YouTube videos here: