Under natural conditions, Rebutia can be found on the territory of Peru, Argentina and Bolivia.
Rebutia is a very unpretentious cactus, even a novice amateur can handle its cultivation.
My Rebutias are under the scorching rays of the sun, and yet they do not get burned.
But even a little shading can harm them.
Rebutia differ from other cacti in abundant flowering and form many offspring.
In the spring-summer period, watering is moderate and in winter it is minimal.
These are heat-loving plants, they do not tolerate temperatures below +15 ° C, with the exception of some species.
With excessive moisture, Rebutia can be subject to fungal diseases leading to stem and root rot.
Photo of some of my Rebutias
The photos I were taken with a Lenovo TAB 2 A10-70L tablet
Rebutia perplexa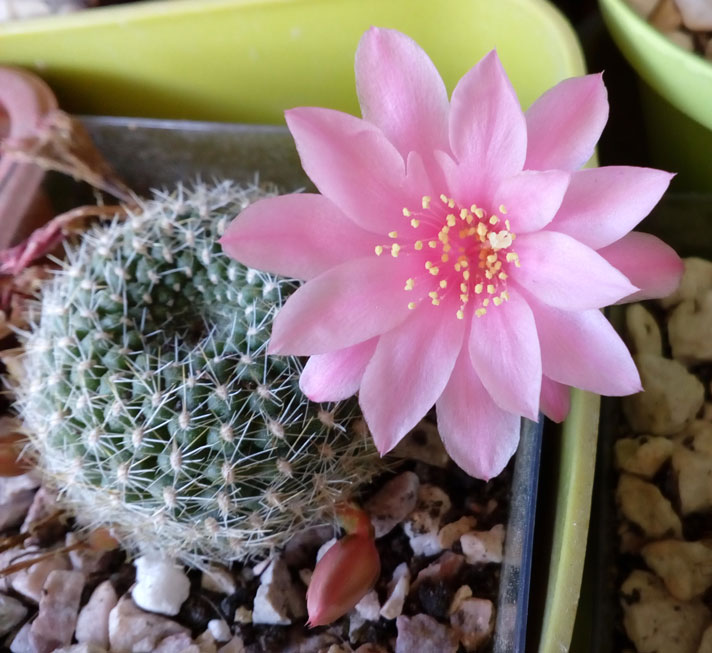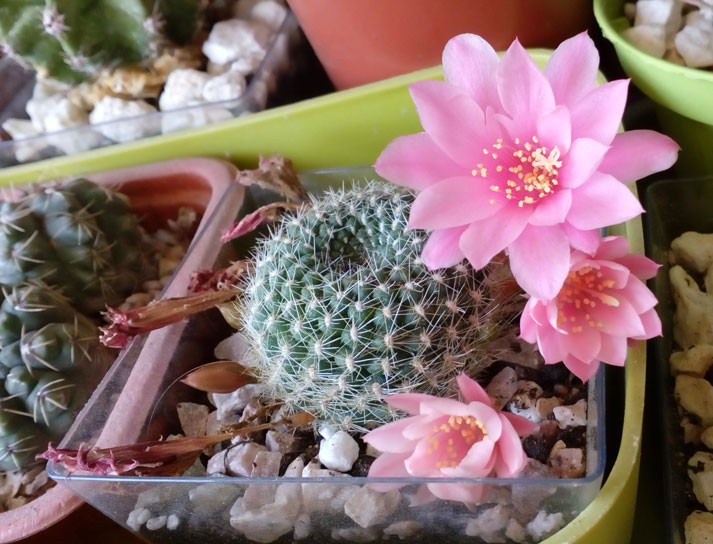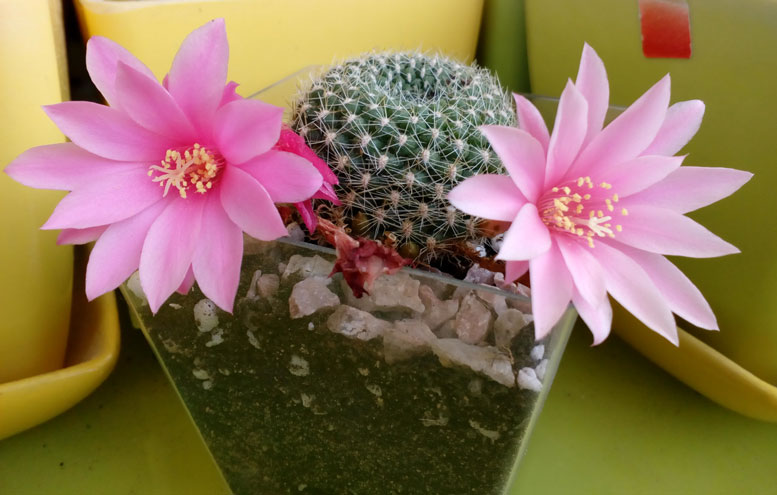 Rebutia chrysacantha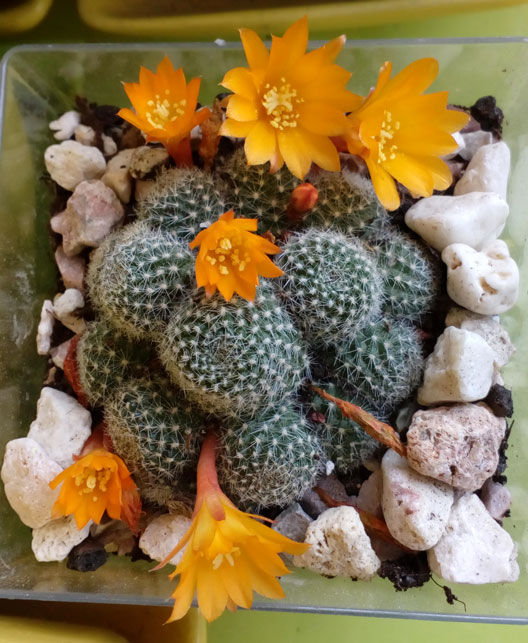 My second Rebutia chrysacantha