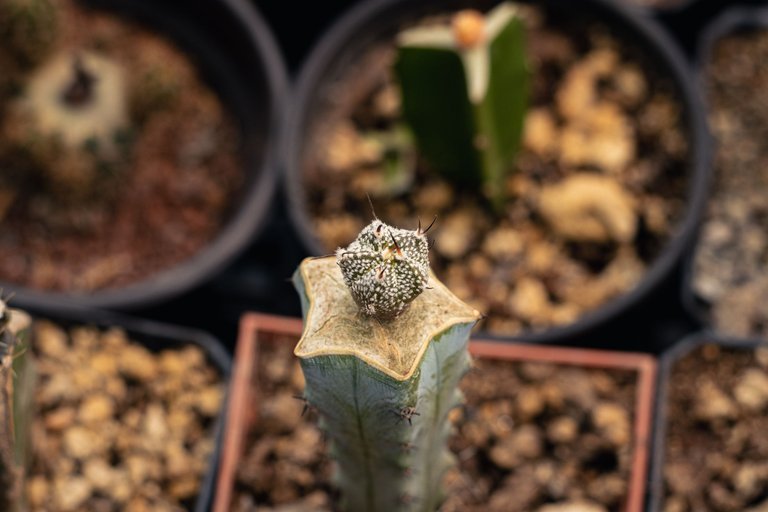 Today I woke up wanting to take pictures inside the greenhouse because I need to find the best time to take the pictures, the changes are very small but I can tell the difference in the lighting. The following photographs were taken in the morning.
As you can see the Lithops continue to grow and almost all of them are changing their skin, I think it is a good sign of their growth.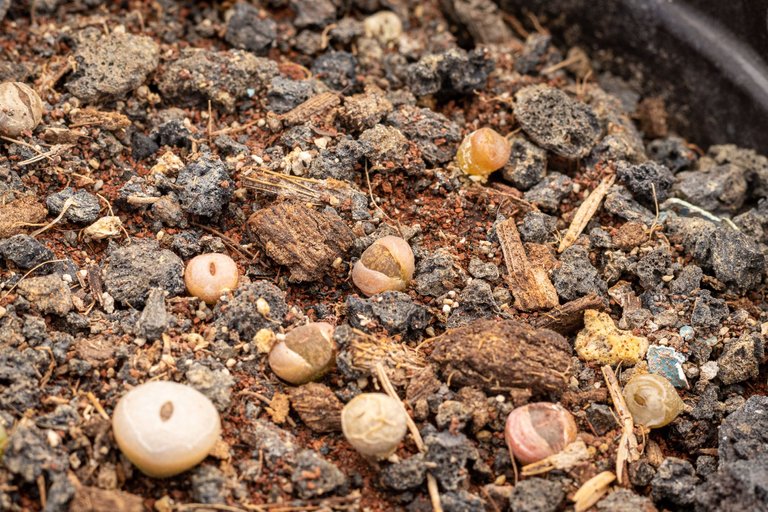 Some Astrophytum are still too small to identify with certainty the cultivar or genus to which they belong.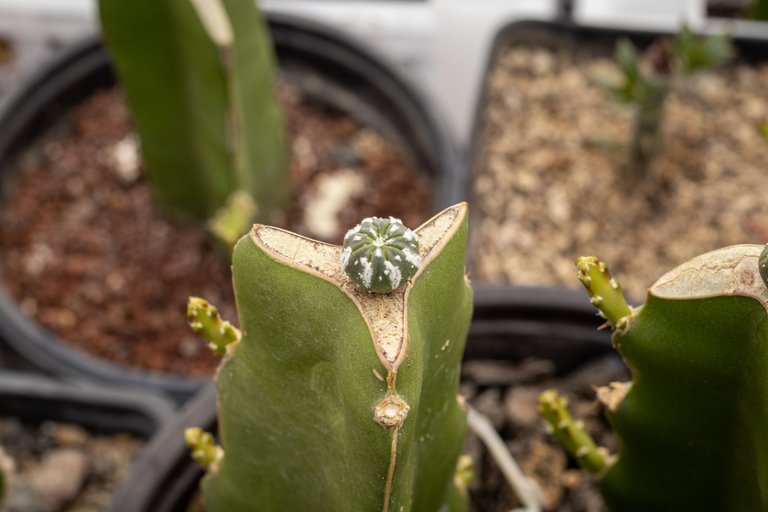 The lophophora likes the light of the greenhouse.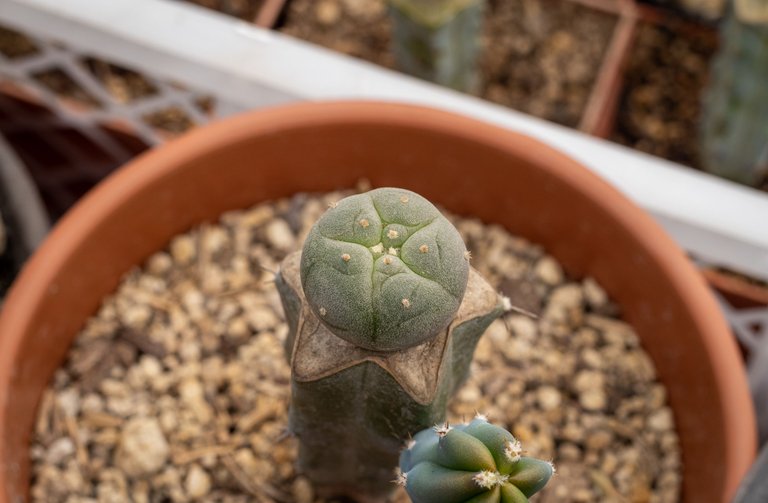 I think also to my Obregonia Denegrii.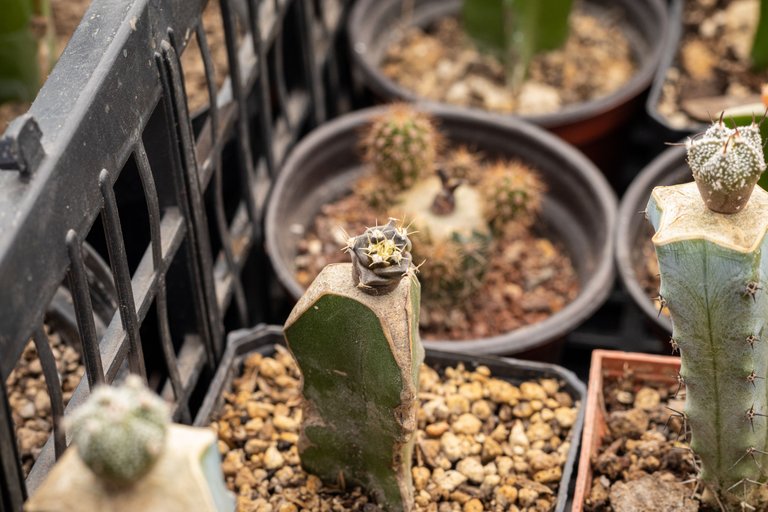 I think this growing tray of my Astrophytum suits the greenhouse and the truth is that they look just as good all the time, whether in the morning, midday or evening, they are beautiful.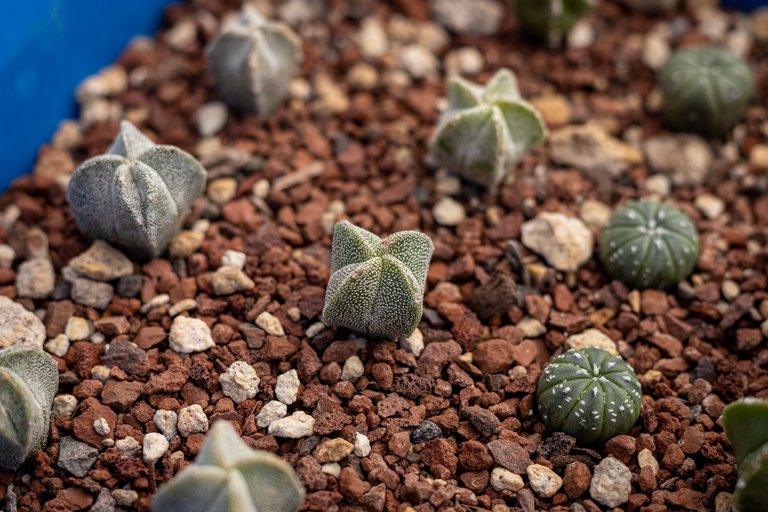 This is an Astrophytum that keeps impressing me every time I see it, I love its five ribs, I hope it doesn't get more over time.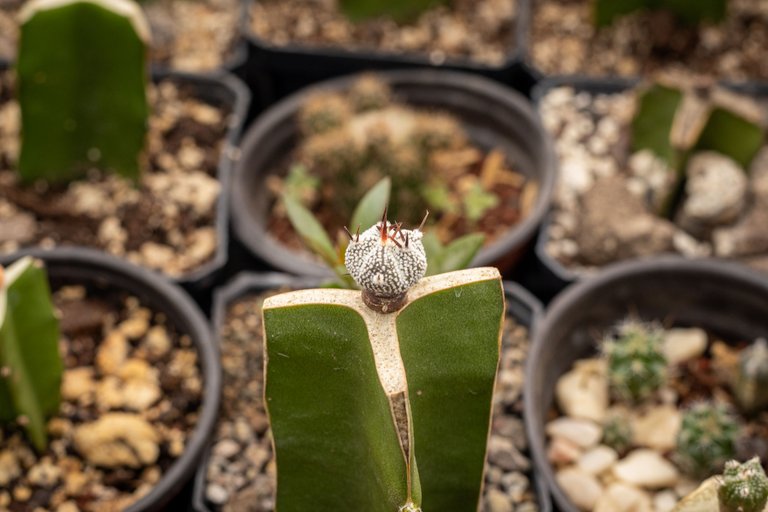 I also took this photo of my Echeveria Agavoides, but she is outside the greenhouse, the truth is that I try to have each pot in the place where it should be and the echeveria does well with direct sun light in the morning.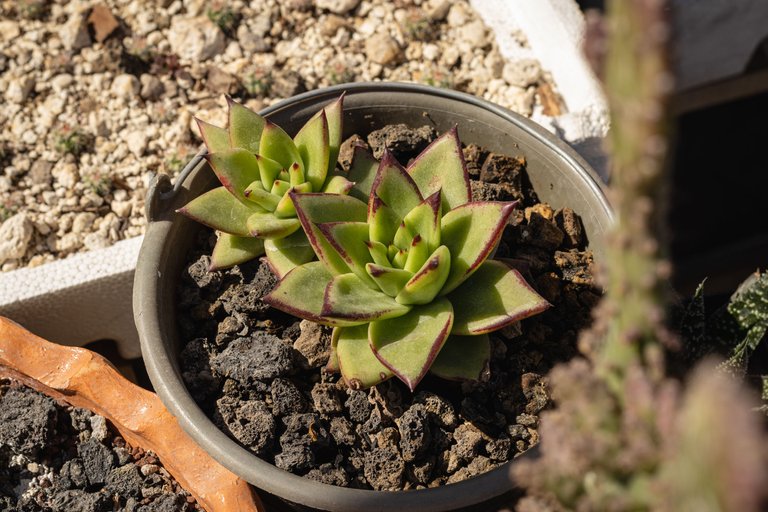 I had to repeat a couple of pictures to confirm the midday light, for the moment I think I like them better.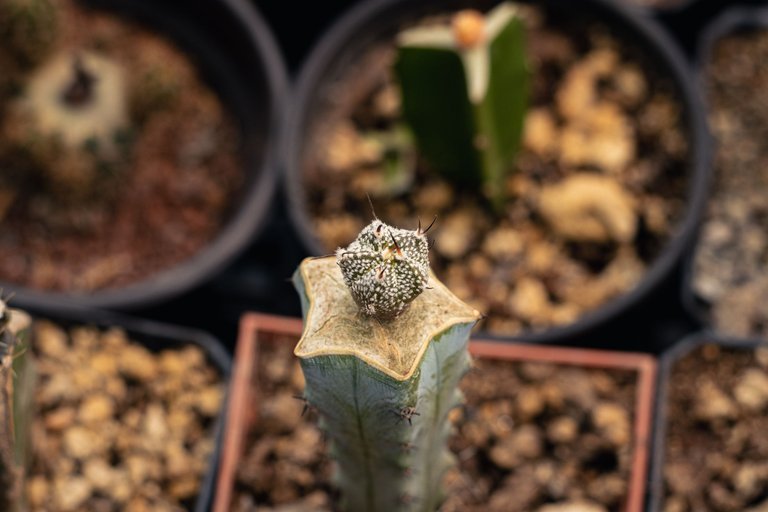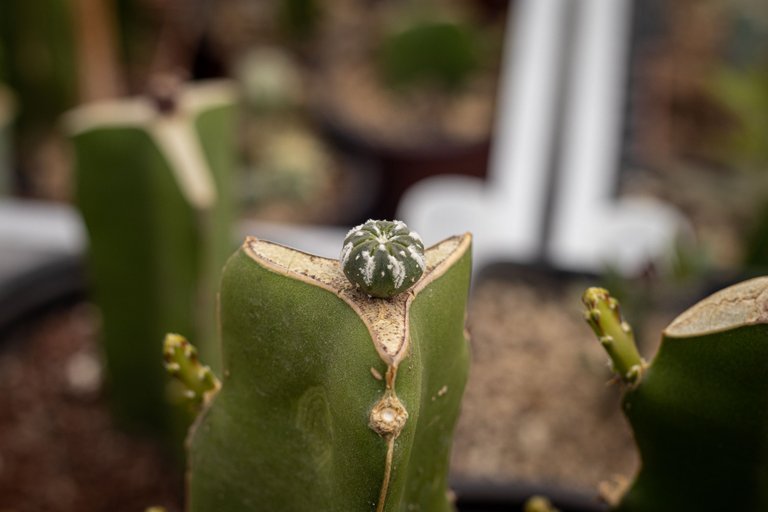 How not to love the midday light inside the greenhouse? Just look at this Astrophytum growing tray, I love it, this is all for the moment, I will take pictures again in the afternoon to confirm the best time, see you soon.