This is my participation in Dash Out Sunday Week #3 ( The Food Pic Contest ). It's very easy to participate, it's not mandatory to make a publication, you can even do it by leaving a direct comment in the contest publication, Here.
Usually on Sundays something different is done, or at least that is customary in some parts, although we know that things have changed a bit lately. But, the possibilities of doing something different from what you eat during the week, or even being able to buy something for a change is in the hands of some. For my part, I didn't buy anything, I prepared it with my own hands, today, Sunday, I was at rest and only at home.
Here is the photo with which I will participate in this contest of theReggaejahm Community :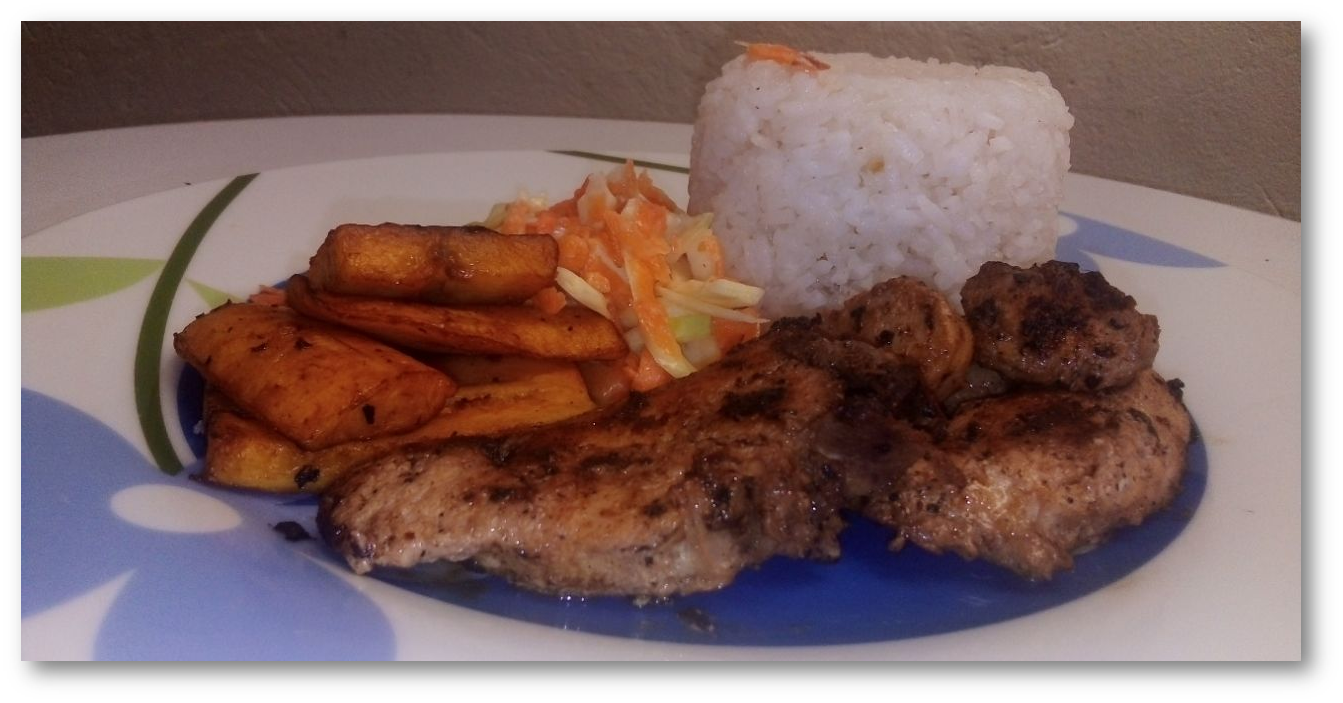 Image of my authorship / Taken with my Huawei Y5 phone
You won't believe that I usually decorate my food so much, but since I was ready to take a picture for this contest, I had to have some subtlety when serving the dish, which in this case is:
White rice, seasoned with garlic
Fried ripe banana. (This is something very Caribbean, as I understand it).
Carrot and cabbage salad, with a sweet touch.
And the protein: Grilled chicken, seasoned with ground garlic, curry and a touch of soy sauce.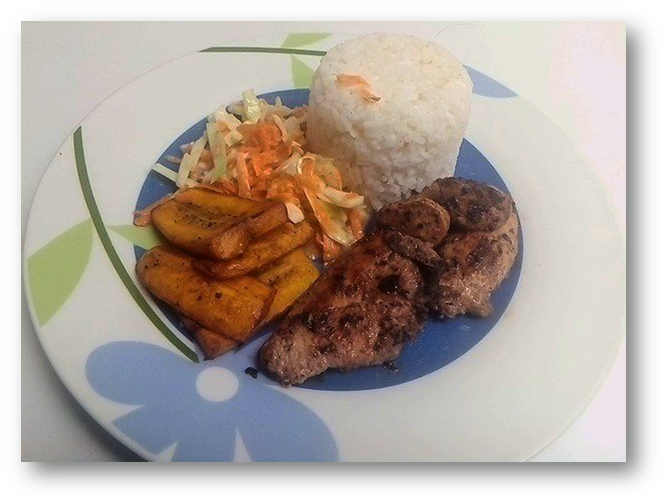 Image of my authorship / Taken with my Huawei Y5 phone
This has been my participation, I hope it has been a tasty publication he he he he
Have a great start to the week.


I authorize the use of this banner to everyone who wants to do it.