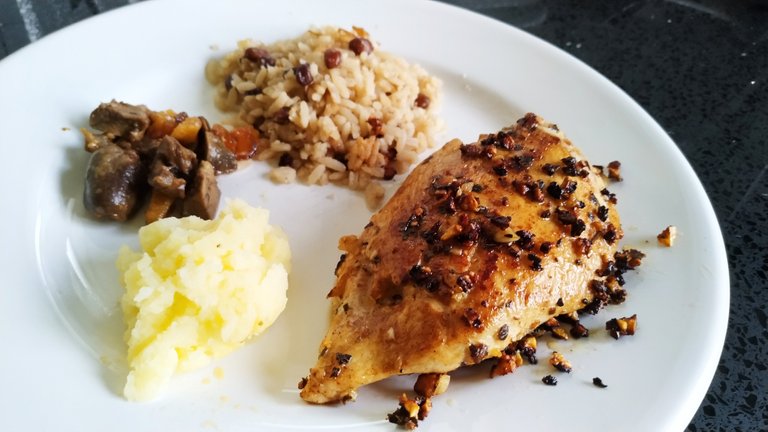 ---
The past Sunday was a quick one in terms of Dashing Out. I had a company trip the Saturday before and @tanjakolader had a training as new Vice President of JCI Urban Suriname. So nobody was feeling the cooking preparation vibe. Thankfully Tanja's parents almost always invite us to get some food at their house during the weekend as they live close by. We don't always indulge in that offer, because we don't want to always burden them, but this time we did. 🙃
We got a dish from them called "Moksi Alesie", which is similar to Jambalaya with black eyed peas in it. A helping of mashed potatoes was also in the package, along with some spicy liver and potato sambal.
All that was left for me was to add some protein to the equation. And luckily I can get very creative with breasts in a short amount of time. Chicken breasts, of course.
---
Dash Out!
---
Let's see what we have to work with. Not bad at all.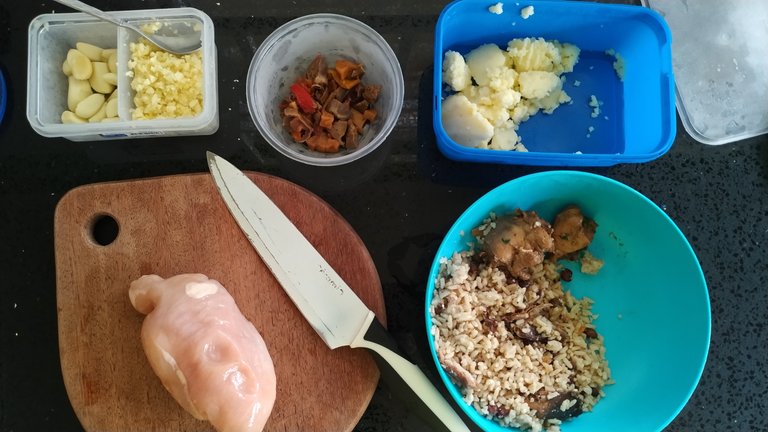 So I cut the breast in half and seasoned it with lemon pepper seasoning, cayenne pepper powder and dried oregano. Simple, but oh so delicious.
One for me and one as sacrifice to the food demon I live with.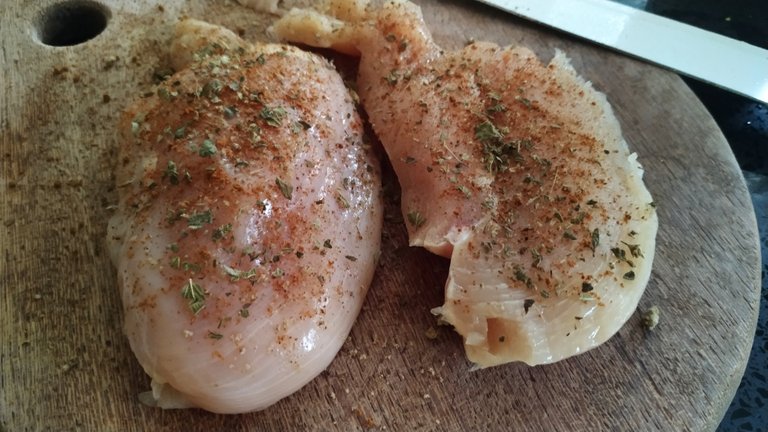 I tossed those in a pan with heated olive oil and watch the magic of caramelization happen. After that I threw in a piece of butter and chopped garlic for that extra flavor. Real butter, none of that margarine garbage.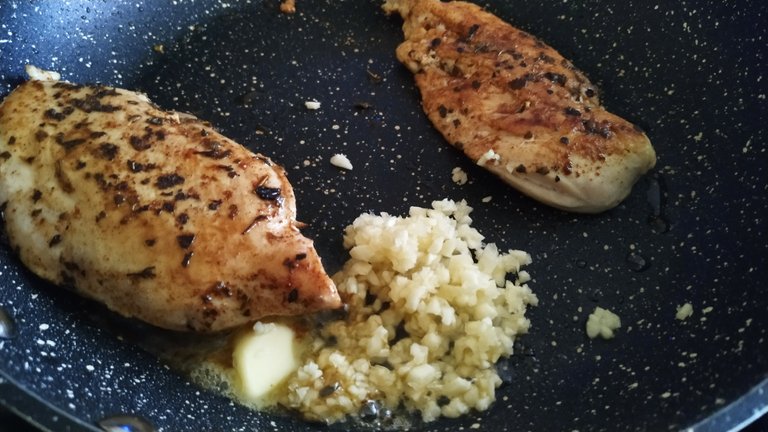 Mixing that up for a few seconds on the highest heat, left us with a magnificent glaze and slightly burnt pieces of garlic, which I really like in this combination of flavors.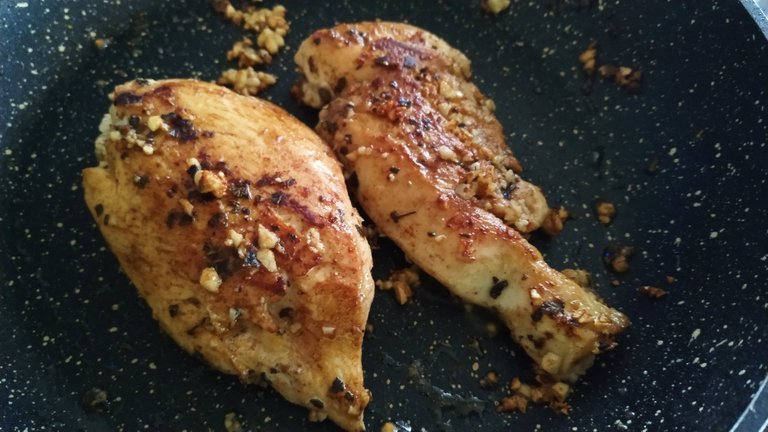 All that was left was some careful plating and picture taking for this post, a few fun YouTube clips to watch and the Sunday was complete.
---

---
This was part of the Dash Out Sunday culture in the ReggaeJAHM Community. Special shoutout to @dmilliz for starting the trend in the community.
Check out the details here and be sure to shared your culinary Sunday with us.
Thank you for stopping by. 🙃
[ Uniquely clever sign out message goes here ] ✌️✌️✌️