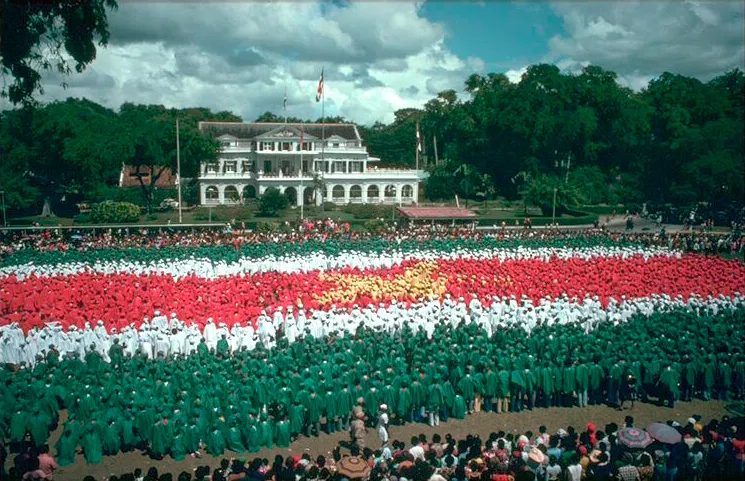 ---
So last Wednesday on the 25th of November was Independence Day in Suriname. This is a national holiday each year. On this day we "celebrate" our independence from the Netherlands that was finalized in 1975 and is a great symbol of freedom for a citizen of Suriname. Ironically I spent almost the full day working on my thesis after getting feedback from my faculty supervisor. Not much freedom in that situation. 🙃
For those who are a bit concerned, don't worry, I finished and submitted the revised version on Thursday morning. I also made sure to take a day rest from posting on Hive and just relaxing. So now we wait, again. The more revisions I make, the closer I can feel my independence from the university. It will be a good day.
That brings us back to Independence Day in Suriname, better known here as "Srefidensi". From 1667 to 1854 Suriname was a colony of the Netherlands and after that until 1975 the country was part of "The Kingdom of the Netherlands" as a member-country. It was in this time that governance of Suriname was slowly being entrusted in the hands of local citizens instead of colonizer representatives.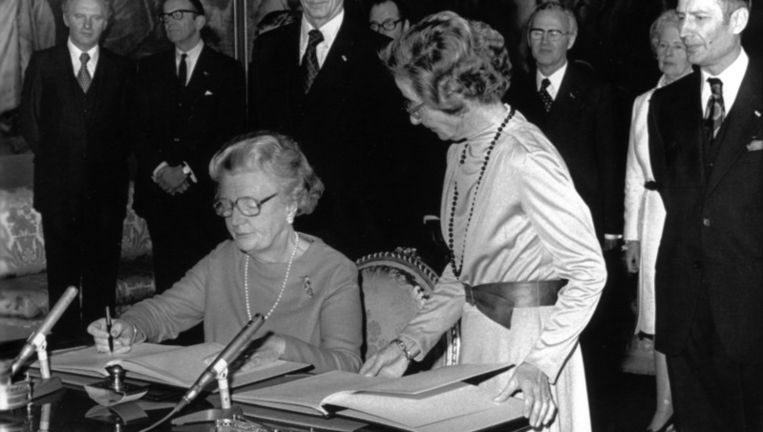 Around 1974 both parties started sitting at the round table to discuss Independence. There were mainly two opposing groups back then: one for Independence and one against it. Those against it had this stance, because they thought Suriname was not ready yet to develop without the support and reparation of the Netherlands. And seeing where we are years later, I tend to side with the opinion of the last group. Even if that may seem unpatriotic to some. A lot of political party chaos followed almost resulting in a civil war, but eventually compromises were made an the independence could commence.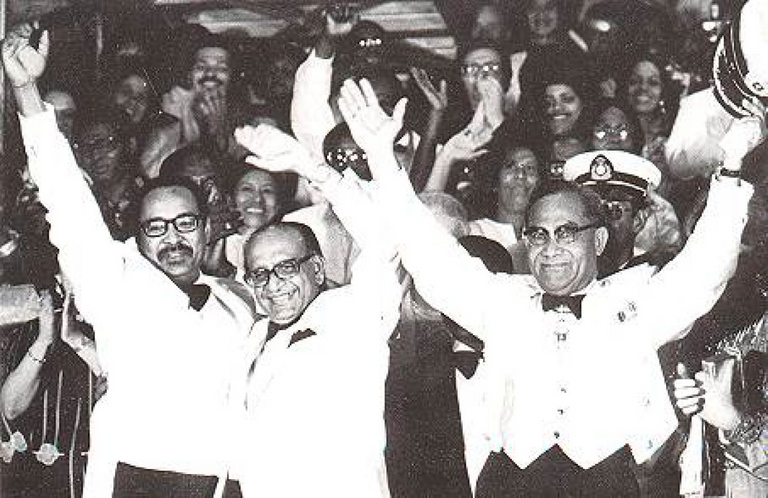 ---
But politics aside, every citizen was in a state of celebration once the day came. The first picture is of that day, where students formed the newly created flag of Suriname. My dad was one of the green ones, which is a nice little fun fact. It was also the first day the new National Anthem was sung by a large amount of people gathered there.
A few years back they recreated that moment in the picture below.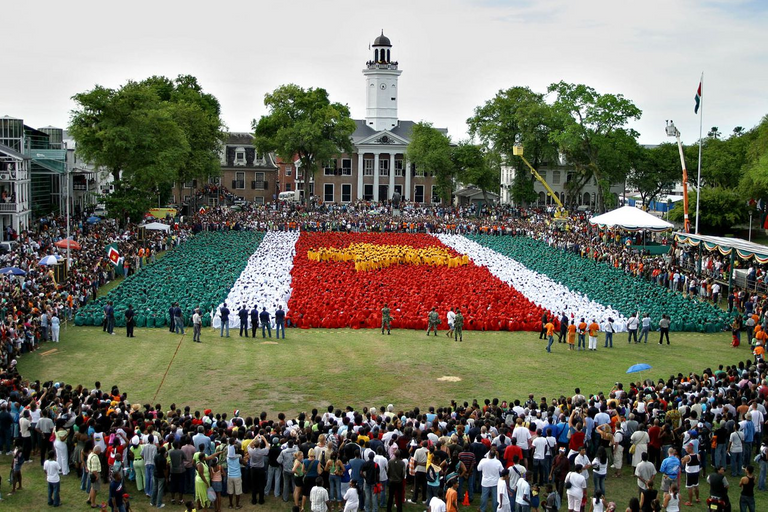 ---
While we may not be as free as we want or imagine to be, both in Suriname and in the world in general, this day is still a symbol to of freedom. I value my independence and my freedom to be able to move freely and say what I want. And as long as I breath I will keep fighting for that freedom.
And on that note, I end on this appropriate Irie tune by international freedom advocate Lucky Dube.
---
[ Uniquely Clever Sign Out Message Goes Here ]